Fantasy Baseball News
Latest Player Updates
News
|
Notes
|
Articles
|
Featured Posts
Waiver Wire Advice
The St. Louis Cardinals have signed veteran catcher A.J. Pierzynski.
Intent on bolstering their starting rotation, the Giants have acquired right-hander Jake Peavy from the Boston Red Sox for a pair of prospects. The Giants receive cash considerations as part of the deal.
The Mets placed Daisuke Matsuzaka on the 15-day disabled list on Saturday, selecting the contract of right-hander Buddy Carlyle from Triple-A Las Vegas to replace him.
Edwin Encarnacion (quad) suffered a minor setback in his recovery on Friday while swinging a bat in Florida.
Plus a look at potential destinations for other starters at the trade deadline
Buster Olney of ESPN reports that the Red Sox will receive Heath Hembree and Edwin Escobar from the Giants in exchange for Jake Peavy.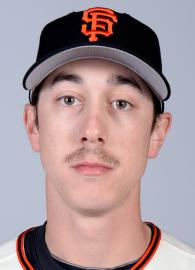 San Francisco Giants SP Tim Lincecum (9-7) allowed six runs on nine hits over 4 ...
San Francisco Giants C Hector Sanchez (concussion) sustained a concussion after taking a foul tip ...
The Houston Astros have transferred RP Matt Albers (shoulder) from the 15-day disabled list to ...
Baltimore Orioles SP Ubaldo Jimenez (ankle) threw 44 pitches in a simulated game Friday, July ...
The Philadelphia Phillies are telling teams that might be interested in trading for CL Jonathan ...
The Cardinals have signed free-agent catcher A.J. Pierzynski. George Kottaras, claimed by St. Louis off waivers on July 11, was released to make room for Pierzynski.