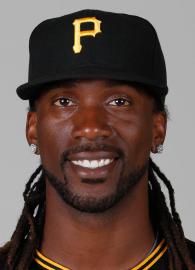 By Christopher Arndt, Pirates Correspondent, Mon, Feb 16th 5:19pm EST
According to an MLB.com article, Pittsburgh Pirates' center fielder Andrew McCutchen is the best player at his position going into the 2015 season. The now perennial MVP candidate beat out Angels' star Mike Trout for the No. 1 spot. (Source:
MLB.com
)
Fantasy Impact: McCutchen's 2014 season was another phenomenal one, posting a .300 average for the third consecutive year while blasting 25 home runs and driving in 83. His combination of power and speed makes him a must-have on your fantasy roster. McCutchen is poised for another dominating campaign in 2015, so do not hesitate to take him, even with your first overall pick.
Andrew McCutchen News & Advice
The Fantasy Fix
| Feb 27th, 2:45pm
View image | gettyimages.com The following is a team preview for the Pittsburgh Pirates from a fantasy baseball perspective, contributed by Brian Dunshee. Offseason Overview The Pittsburgh Pirates enter the 2015 campaign as one of the few standout NL powers, having two MVP caliber players on their team in Andrew McCutchen and Starling Marte. Though they lost the […]
MLB.com
| Feb 26th, 6:31pm
Andrew McCutchen believes he is the leader of baseball's best outfield, disagreeing with his buddy, Matt Kemp, who made a case for his trio in San Diego.
MLB.com
| Feb 25th, 7:52pm
One reason Clint Hurdle is stoked about his reloaded, amped bench is obvious. Any manager loves engaging in baseball's chess match with more pieces on his board. Another reason is more subtle, longer range -- rest for Andrew McCutchen.