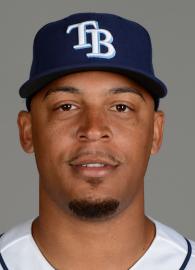 Rays manager Kevin Cash indicated Tuesday that Rays outfielder Desmond Jennings is "getting closer" to baseball activity. He started playing catch and taking dry swings on Tuesday, but there's still no firm timetable for his return from left knee bursitis. Jennings has been nursing the injury since late April. (Source: Marc Topkin on Twitter)
Fantasy Impact: The Rays are desperate for bodies at this point, with Jennings representing one of many injuries that the club has endured in 2015. He figures to be moved around in the lineup upon his arrival, and we'll have to keep an eye on how he looks while running. Jennings legs are what make him a fantasy asset as he's averaged 22 stolen bases the last three seasons. He should make it back by mid-to-late June at the latest.
Category: Injury Updates
---
Rays outfielder Desmond Jennings ran for the first time since landing on the disabled list on Sunday. He ran on a strip of grass outside Tropicana Field as opposed to the stadiums AstroTurf. Jennings has been on the shelf since April 26th with a knee problem, and should be nearing rehab assignment. (Source: Tampa Tribune )
Fantasy Impact: Jennings will certainly need some at-bats prior to coming back so he can establish timing. Rays manager Kevin Cash has said he wants Desmond to get plenty of repetitions as well, leaving a firm timetable seemingly non-existent. Jennings has never quite lived up to expectations, and his checkered injury history is certainly cause for concern. He should come back sometime in the next couple weeks and play regularly, while hitting around sixth in the lineup. Double digit home runs could be in play, but it'd be wise to monitor how much he's running once he returns.
Category: , Injury Updates
---
Jennings hits fist home run of the spring against the Yankees.
Fantasy Impact: Desmond Jennings has been hot this spring batting .500 in a Tampa Bay line up that is not expected to compete. Now that Wil Myers has been traded, Jennings is a clear fantasy leader for the Rays with an average of 503 at-bats per season over the last three years. Last year his production took a dip, but there is no reason to believe he shouldn't bounce back as he is playing in his prime. Look to Jennings as a solid fourth OF option or waiver wire pick up with steals potential and steady run production.
Category: , Game Recaps
---
Rays OF Desmond Jennings collected 2 hits and a stolen base against the Yankees in Monday's spring game.
Fantasy Impact: Jennings has looked good so far this spring and could be a nice sleeper in fantasy leagues. Manager Kevin Cash has stated he will likely bat in the middle of the lineup, which could be more RBI's. If healthy, his SB totals could rise as well.
Category: , Game Recaps
---
The Rays' Desmond Jennings reports in recent off season workouts at the Trop that his lingering left knee issue last year has fully healed. (Source: Marc Topkin, Tampa Bay Times)
Fantasy Impact: Jennings offense last season produced career lows, with a stat line of .244/10/15. A healthly Jennings should see his totals increase to 15 HR and 20-25 SB. While not a top OF option in most drafts, he could be a solid second tier OF.
---