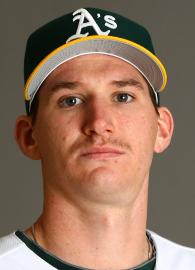 By Matthew Terelle, Athletics Correspondent, Mon, Mar 2nd 10:12pm EST
Jarrod Parker has begun throwing his curveball in his journey back from Tommy John surgery. (Source:
Contra Costa Times
)
Fantasy Impact: Catcher Stephen Vogt was pretty excited about how the session went, stating that Parker's fastball was exploding and that the curveball looked good. Parker was an excellent pitcher before the injury and he should regain that status once he gets rolling.
Jarrod Parker News & Advice
MLB.com
| Mar 3rd, 8:27pm
Jarrod Parker isn't just going through the motions his second time through Tommy John rehab. The A's right-hander is putting into practice lessons he learned the first go-around.