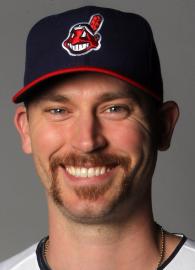 By Chris Zolli, Pirates Correspondent, Fri, Jan 9th 10:25pm EST
Free agent John Axford is drawing interest from a host of teams, but primarily the Blue Jays. (Source:
Twitter
)
Fantasy Impact: The Jays are looking for more depth in their bullpen to bolster their improving team and the Candian flamethrower could help. Axford may have seen his ERA raise to 4,24 over the past three seasons after posting a 2.19 ERA in 2010 and 2011, but he has still averaged 10.5 K/9 from 2012-2014. Axford was the closer for the Brewers until his BB/9 ballooned to 5.1 in 2012, but he saved 105 games between 2010 and 2012 and for 2010 and 2011 was one of the premier relievers in baseball. Axford's walk problems are the biggest issue, as his BB/9 was 5.9 last year, but his H/9 were his lowest since 2010 and the strikeout potential is huge. The Blue Jays have a much improved team but have no players with closer experience; if Axford can sign with the Blue Jays and solidify the closer role, he could be a good late round option as a closer.