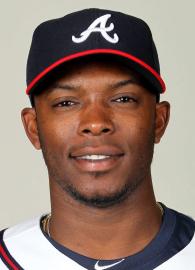 Justin Upton News & Advice
MLB.com
| Dec 18th, 7:37pm
As the Braves have spent the past few weeks talking to other clubs about Justin Upton and Evan Gattis, they have shown patience and provided every indication that they will not deal either of these right-handed sluggers unless they gain a significant return.
MLB.com
| Dec 15th, 7:53pm
Though some anxious fans might have been disappointed when the Winter Meetings concluded last week without the completion of a trade involving Justin Upton, the Braves are still talking to a handful of clubs that are interested in the right-handed slugger.
Rotoworld
| Dec 12th, 5:36pm
MLB.com's Mark Bowman reports that the Padres remain one of the team's pursuing Justin Upton.