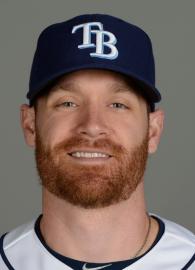 Logan Forsythe (1B,2B,DH)
Hitting clean up against southpaw C.C. Sabathia, Logan Forsythe delivered three hits in four at-bats with a homerun and three RBI.
Fantasy Impact: The Rays were clobbered in this one, but Forsythe tried his best to keep it competitive. He should've had four RBI on the night but rookie Steven Souza misjudged a first inning double that resulted in a late start off of second base and getting thrown out at home plate. This was Forsythe's third bomb of the year to go along with 15 RBI and a .303 average.
Category: Game Recaps
---
Rays IF Logan Forsythe homered and went 3-for-4 in Friday night's loss to the Yankees. He has raised his average to .297 on the season.
Fantasy Impact: The Rays are getting good production between Forsythe and Tim Beckham. Given his higher upside though, Beckham will get more at bats as the season goes on.
Category: , Game Recaps
---
With Nick Franklin headed to the DL for the Rays, Logan Forythe will get the bulk of the playing time at 2B. (Source: Marc Topkin)
Fantasy Impact: Forsythe has had a decent spring with 3 HR's and a .240 average. He can be a streaky hitter, so if he is hitting well to start the season, he mave have value in deep leagues.
---