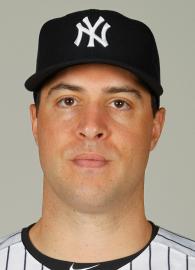 By Chris Zolli, Yankees Correspondent, Thu, Jan 15th 5:11pm EST
New hitting coach Jeff Pentland wants the Yankees to change their approach at the plate, a change that could help Teixeira more than any Yankee. (Source:
Nj.com
)
Fantasy Impact: Teixeira struggled through his worst season in the MLB in 2014 and was injured for most of 2013 so any change would be great for the Yankees' 1B. Teixeira posted 10 consecutive seasons with an OPS over .800 from 2003-2012, .896 average overall, but only had a .700 OPS over 138 games in 2013 and 2014 and has not had 100 RBI since 2011. Although injuries are a key factor in Teixeira's issues, his inability to hit to the right side of the field around the shift has also damaged his BA; his career average has dropped from .290 to .273 since the beginning of 2010. New hitting coach Jeff Pentland will work with Teixeira, Carlos Beltran, and Brian McCann to fix their pull happy ways and Teixeira should see his numbers improve.
Mark Teixeira News & Advice
MLB.com
| Jan 28th, 7:07pm
With Chase Headley agreeing to a four-year, $52 million contract and Mark Teixeira back for his seventh season with the Yankees at first base, the club feels it will feature veteran strength at the corners in 2015.