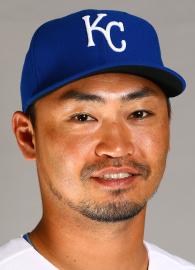 Nori Aoki went 2-for-4 yesterday against the Colorado Rockies. The Giants lost their fourth straight game, but Nori Aoki reached a personal milestone of his own. Aoki has completed 16 games straight with at least one hit per game. (Source: SFGStats on Twitter)
Fantasy Impact: Aoki is by no means a Miguel Cabrera-like hitter, but 16 straight games with a hit is an accomplishment that deserves praise. If you want to add Aoki to your team, don't expect a slugger, expect a reliable player. With an on-base percentage of .474, Aoki has the speed to add some stolen bases to his statsheet, as well.
Category: Game Recaps
---
Norichika Aoki had a 2-4 night in a 1-0 loss to San Diego. He singles twice but was not able to come around and score himself, and also struck out once without drawing any walks.
Fantasy Impact: Aoki has had a really strong start to 2015, recording hits in all five games (multiple hits in three games), and his batting average currently sits at .429. His OBP is sitting at a cool .500, although he has only drawn three walks (rather low for a leadoff man).
Category: , Game Recaps
---
Norichika Aoki had a forgettable night in Arizona last night, batting 1-for-5. His solo hit was a double. In 2014, Aoki finished with a .285 batting average, and the 33-year-old is right on track with a similar average in 2015, batting .300 so far.
Fantasy Impact: 2015 has gotten off to an ugly start for Aoki. Don't expect a huge game from Aoki in game three tonight. The outfielder has struggled in Arizona during this series, hitting 3-for-10 over two games. Aoki has not proven to be a starting hitter in fantasy leagues as of yet.
Category: , Game Recaps
---
Aoki had a mediocre 1-4 day in his usual lead off role, but his one hit was a triple that happened to knock in Brandon Crawford for Aoki's first RBI of spring training. Aoki unfortunately was unable to score himself, and he also struck out twice.
Fantasy Impact: Aoki had a very slow start to spring training and his batting average is only sitting at .204, but he was able to extend his hitting streak to four games so thats certainly a positive. His one RBI is a little disturbing, but nobody should be expecting a high RBI total from any lead off man.
Category: , Game Recaps
---
Aoki lead off for the Giants and went 2-3 (single and a double) with one walk against Danny Duffy of the Royals. Aoki is now hitting a measly .190 for the spring but he has been heating up, recording hits in each of his last three games.
Fantasy Impact: This was Aoki's first multi-hit game of the spring, and although he is currently hitting below the Mendoza line, he hit .292 last year and .333 the year before. He is an everyday player and if he continues to hit lead off then fantasy value should rise accordingly.
Category: , Game Recaps
---
The San Francisco Giants reached an agreement with OF Norichika Aoki on a one-year contract worth $4.7 million with a club option for a second year. (Source: ESPN)
Fantasy Impact: Aoki has little power and a move to AT&T Park certainly won't help that aspect of his game, but Aoki does own a career .287 BA and .353 OBP and has some speed on the base paths. Look for Aoki to hit with a decent BA and steal around 20 bags in 2015.
---