Per Request: DeMarco Murray
Per Request is a series for you, the reader. You ask the topic and I will try to delve into it as deeply as possible. I pay homage to all the reader mailbag segments out there, as that is where the genesis of the series derived from.
To submit your topic, email me at sonfantasyfootball@gmail.com or @Stan_Son on Twitter. It's first come, first serve so there may be some delay in getting to your topic. I will try to knock out as many as I can, but I have a family with kids so bear with me. If you have any suggestions on how to make this a better experience, please let me know.
Import your team for free to get lineup advice >>
Today's topic comes from Noah Barber. He wanted an article on DeMarco Murray.
DeMarco Murray played his college ball at the University of Oklahoma. He played four years (2007-1010) and is the all-time leader for Oklahoma in touchdowns (65), all purpose yards (6,718) and receiving yards by a running back (1,571).
The Cowboys selected Murray in the 2011 NFL Draft with the 71st overall pick (third round).
| | | | | | | | |
| --- | --- | --- | --- | --- | --- | --- | --- |
| HT | WT | 40-YD DASH | 10-YD SPLIT | 3-CONE | VERT | BROAD | BP |
| 6′ 0″ | 213 lb | 4.41 s | 1.52 s | 7.28 s | 34.5 in | 10′ 4″ | 21 reps |
In college, Murray missed three games in 2007 due to dislocating his patella. In 2008, he missed one game due to a pulled hamstring. In the NFL, this pretty much summed up Murray's first three years:
2011 – Missed the first two preseason games due to a hamstring injury. Fractured his ankle and missed the final three games.
2012 – Missed OTAs due to a hamstring injury. Missed six games due to a sprained foot.
2013 – Missed two games due to a sprained MCL.
So, of course, Murray plays 16 games in 2014 and leads the league with 392 carries, 1,845 yards, 13 touchdowns, with 57 receptions and 416 receiving yards.
Entering the 2014 season, Murray was the eighth running back selected off the board and No. 19 overall.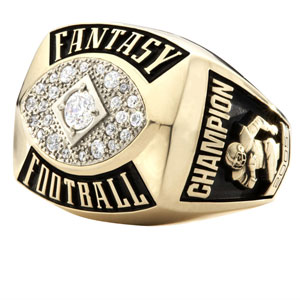 You ever been at the craps table when someone is on a heater? You lay down the minimum bet on each number, then press or parlay when the shooter keeps hitting the number? Your arms get tired from raking in the stacks of chips the dealer shoves your way and you lose your voice from telling the dealer to keep pressing and screaming "Hallelujah!" to no one in particular. I now know how the Israelites must've felt when the manna was raining down from heaven in the desert. If you haven't, keep throwing away your hard-earned money to experience it just once. Should be on everyone's bucket list.
Anyway, that is how Jerry and Stephen Jones must have felt watching Murray in 2014. Due to salary cap restrictions, the Jones' had to make a decision between Dez Bryant and Murray. I think they knew all along that Dez was going to be the priority, and probably rightfully so. With that mindset, they rode Murray into the ground and got every ounce of production out of him.
At the end of the heater, everyone leaves the table and goes to the cage to cash out. The Jones' got their first winning season (12-4) since 2009, when the Cowboys finished 11-5. Murray took his talents to the divisional rival Philadelphia Eagles and received a five-year, $42 million contract.
Entering the 2015 season, Murray was being selected as the eighth running back (17th overall) in fantasy drafts. There was a ton of skepticism. Was 2014 an outlier on the injury front? Could he overcome the "Curse of 370?" How would he be utilized in Philadelphia?
In the two years that Chip Kelly has been the head coach of the Philadelphia Eagles, the offensive ranks have been:
| | | | | | |
| --- | --- | --- | --- | --- | --- |
| | PLAYS | PTS/GAME | YDS/GAME | RUSHING YDS/GAME | RUSHING ATT/GAME |
| 2013 | 13 | 4 | 2 | 1 | 4 |
| 2014 | 1 | 3 | 5 | 9 | 7 |
The Eagles are going to run a ton of plays and should average around 70 plays per game. Game one against the Atlanta Falcons, in which the Eagles threw 52 times and ran 16 times, was probably an anomaly. Or was it?
Last year, the Kansas City Chiefs were the 16th ranked team in rushing attempts per game with 26. Using that as a barometer, the Eagles rushed more than 26 times in eight games last year. The Jacksonville Jaguars were the 16th ranked team in passing attempts per game with 35. The Eagles attempted more than 35 passes 11 times last year. Interesting. I thought that the run/pass ratio was more skewed towards the run .
What does this mean for Murray? Well, we know he's not getting 390 carries again. Chip Kelly said that "he's managing DeMarco Murray's workload." Ryan Matthews was also signed in the offseason. He will probably receive a third of the carries. He did receive a goal line carry against the Falcons and punched it in with power, running over a defender. Then there's Darren Sproles, who received five carries in the team's Week 1 game.
So let's break it down. The Eagles rushed 474 times last season. A third of the carries would mean 158 for Mathews. Giving five a game to Sproles would leave 236 carries for Murray. His career average is 4.8. Let's give him 4.5 and that equals 1,062 rushing yards for the season. Murray caught four balls Week 1 and then five more in Week 2, so it looks like he will be a factor in the passing game. In 2013 and 2014 with the Cowboys, Murray caught 53 and 57 passes respectively. I think 50 passes is an attainable number in the Eagles offense. The Eagles rushed for 16 touchdowns last year. They should be at the top of the leaderboard again in 2015. So double-digit touchdowns is within the realm of possibility for Murray.
1,062 rushing yards with 50 passes, 350 receiving yards and 10 touchdowns would equal 251.4 points in PPR, which would have placed him as the No. 4 running back in fantasy last year. The big elephant in the room is injury. Sportsinjurypredictor.com has Murray as a MEDIUM risk with a 55% chance of injury.
I think Murray ends up as a top 10 running back this season. There's no doubt about his talent level, as I'm sure the Cowboys will find out this year. Having Mathews and Sproles in the backfield will actually help Murray in the long run. Yes, they will siphon fantasy points here and there, but that will allow Murray to stay fresh and hopefully healthy.
Murray ended up in the perfect situation. The support staff and sports science should keep Murray as healthy as he can be. The scheme of the offense will provide seams to run through and the pace will wear down opposing defenses. The offensive line is one of the best in the game. Murray is not going to carry fantasy teams the way he did last year, but he may be a member of many fantasy championship teams at the end of the year.
UPDATE: This article was written before Sunday's game against the Cowboys. The lack of rushing attempts is baffling. Chip Kelly is really trying to keep Murray healthy. There's no better way than to not give him work. With that said, the Eagles are now 0-2. Sam Bradford is not taking Philly to the promised land by himself. They need to run the ball and I think Kelly will go back to the fundamentals. Murray ran angry and looked good. He even hurdled a defender. The Eagles offense, especially the running game, will get humming soon. Murray is not going to run for less than 10 yards every week.
Get Start/Sit & Waiver Advice with My Playbook >>
Stan Son is a correspondent at FantasyPros. To read more from Stan, check out his archive and follow him @Stan_Son.

What's your take? Leave a comment