Tale of the Tape: Preseason Week 3 (Fantasy Football)
Welcome to Tale of the Tape! Now a weekly event, this article will break down a handful of highlights from the NFL and translate them into fantasy football relevance. If you see a highlight worth analyzing in the future, feel free to hit me up on Twitter @FantasySensei and I may fold it into that week's lineup!
For now, let's get into Preseason Week 3…
Practice fast mock drafts with our free Mock Draft Simulator >>
Signs of Ryan's Regression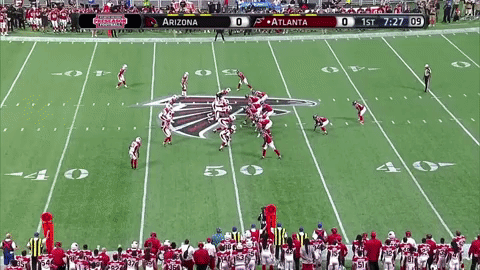 Just about everyone in the fantasy football community has anointed Matt Ryan as a top five fantasy QB after his breakout 2016. Pump the brakes. Ryan put up unsustainable, gaudy outlier numbers last season in a Kyle Shanahan offense that lit the league on fire. This throw, which should have been intercepted, is one of 20 attempts for Ryan this preseason – he's posted 11 completions for 125 yards, one TD, and one INT. He is simply not as good as his numbers en route to the devastating Super Bowl LI loss and could regress to a finish well below his No. 4 quarterback ADP.
Where's There's Smokey, There's Fire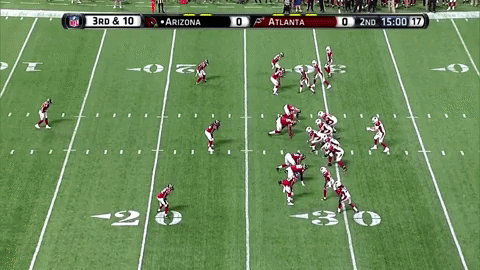 John Brown, a.k.a. Smokey to his crew, is easily one of the highest-upside "sleeper" WRs in fantasy. His ADP is incredibly depressed by hefty injury concerns – which are real and worth noting – but translate to huge potential value for the 27-year-old. In case you forgot how electric he can be, this pair of TDs in Saturday's preseason game should be a solid reminder. If he can stay healthy, and it's a big "if," Brown could return WR2 upside playing alongside Larry Fitzgerald on this Cardinals offense.
The Beginnings of  "Carshon"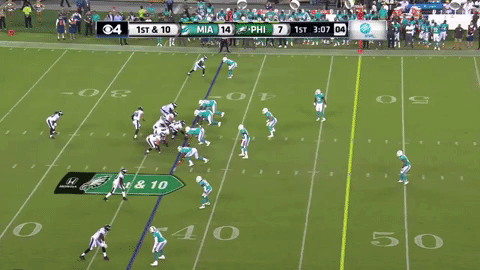 That's right, there's already a mashup moniker for the Carson Wentz–Alshon Jeffery connection … that I just created. The duo may well deserve it, as Wentz has shown a vested interest in feeding Jeffery so far this preseason. Jeffery has caught four of six targets for 58 yards and a touchdown and has been dominating on crossing routes like this one (and the touchdown he caught later in the same game). Philadelphia attempted the sixth-most passes in the league last season with Wentz at the helm, and Jeffery figures to earn a huge target share. If healthy, the veteran WR will be a PPR stud and raise Wentz's ceiling as well.
The "Next Man Up" is … Danny?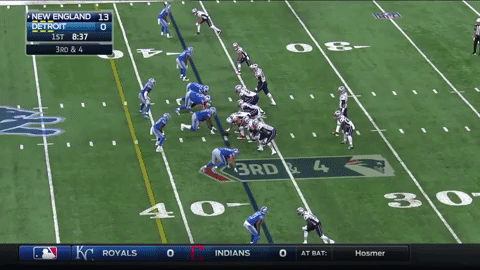 One key aspect of the Patriot Way is that when a player goes down, another is called upon to step up. With the loss of Julian Edelman for the season, fantasy owners have been scrambling to find his replacement. It may just be Danny Amendola. Slap a No. 11 jersey on Amendola for this play – which happened after Edelman was carted off – and you might not know the difference. He beat his man out of the slot, made an incredibly tough grab and showed Edelman-esque resiliency after the catch. Plus, when asked by WEEI radio about the subject of replacing Edelman, the first name out of Tom Brady's mouth: Danny Amendola.
Still a Tall Hill Up to the WR Elite
When Andy Reid named Tyreek Hill the Chief's No. 1 receiver, much of the fantasy community exploded with glee. Hill was dynamite as a jack-of-all trades last season, finishing as the No. 15 WR in fantasy. Unfortunately, there is a lot of bust potential here as well. This drop on a pass right in his face mask was one of three on the day (and four on the preseason) that bounced right out of Hill's hands. The youngster is still learning to play receiver and may have more difficulty climbing his way to the upper echelon at the position than his fourth-round ADP suggests.
Pass on the Snead, Take the Speed
At 32 years of age, Ted Ginn may not be as fast as he once was … but he's still very fast. This end-around, which went for 48 yards but was cut in half by a penalty, left little doubt that Ginn has tons of big-play ability. It also shows Sean Payton and the Saints' intentions for Ginn as a weapon. Ginn is listed ahead of Willie Snead on the depth chart (despite sitting seven rounds behind him in fantasy drafts) and has received rave reviews from Drew Brees throughout the offseason. At his basement-level ADP, the veteran has gobs of potential in a high-flying New Orleans offense.
12 + 13 = 100 Catches? 110?? 120???

Philip Rivers and Keenan Allen are right back on the same page again. That means big time PPR production for Allen. In the third preseason game dress rehearsal, Allen caught five of five targets for 45 yards in under a quarter, including this 17-yard strike amidst four-plus defenders. The Rivers to Allen connection is one of the tightest in the league – over their last 16 games, the pair has hooked up for 166 targets, 116 receptions, and eight touchdowns. Of course, that's over a three-year span and health is always a concern with Allen. But if he avoids the injury bug, the reception ceiling for the 25-year-old WR may be one of the highest in football.
"The Next Man Up" Part II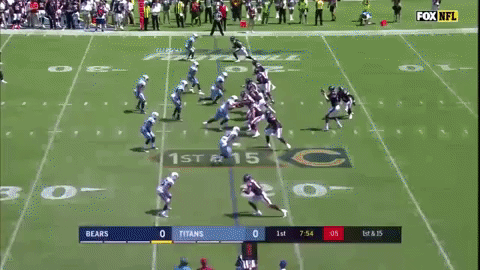 The other top-flight receiver to see his season end this weekend was Cameron Meredith of the Chicago Bears. Someone will need to fill the void for a team sure to face negative game scripts. The player with the most ability is easily former first-rounder Kevin White. White was considered a monster talent coming out of West Virginia and accordingly earned the No. 7 overall pick in 2015. He is finally back on the field after injuries derailed his first two seasons as a pro, and Meredith's absence could open the door for White to finally flash his upside. He showed grit on both these receptions, providing confidence he is 100% healthy and ready to rumble.
"Fat Rob" Gonna Eat
This is pretty much a perfect summary of what you will get from Rob Kelley in 2017. Not an elite talent – David Johnson or LeSean McCoy would've probably taken this run another 20 yards or more – but Kelley is going to get carries, holes, and fantasy production. Pro Football Focus gave the Washington offensive line a rank of at least 11th-best, the passing game is strong and field-stretching, and Kelley is currently entrenched as the lead back. He moved piles on Sunday and ended up with 57 yards and a score on 10 carries – a sign of solid RB2 production coming at a bottom-RB3 price.
Dr. Shanahan and Mr. Hyde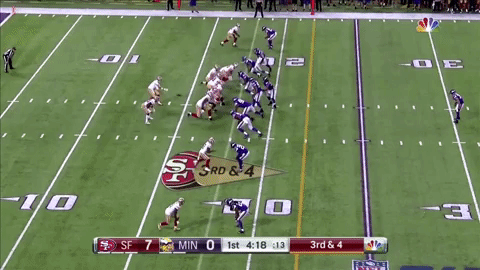 Quietly, Carlos Hyde was the the No. 15 RB in fantasy last year on a two-win 49ers team with an atrocious offense (31st in yards, 27th in scoring). In 13 games. Now, Hyde has the NFL's newest offensive-guru in Kyle Shanahan, who has shown a proclivity to squeeze fantasy production out of his RBs. One key to that production is involvement in the passing game – where Hyde caught three balls for 45 yards and a touchdown against the Vikings on Sunday. With a solid rushing floor already established, Hyde could easily break into the RB1 tier with Shanahan and his wizardry.

Subscribe: iTunes | Stitcher | SoundCloud | Google Play | TuneIn | RSS
Matt Okada is a featured writer at FantasyPros. For more from Matt, check out his archive and follow him @FantasySensei.