Fantasy Football Start/Sit: Week 6
Is it just me or does it seem crazy that it's Week 6 already? Felt like yesterday we were wearing shorts and sitting through the gawdy Patriots championship celebration on opening night and now I'm bribing my son with candy bars to get him to use the leafblower and clear the lawn (the kid is only four, but I think he's ready).
Well, the season marches on, so let's dig into some of the matchups and see if we can avoid the pitfalls and hardships. Here is your start/sit for Week 6.
Get free start/sit and waiver wire advice for your fantasy team >>
Quarterback
Start
Jacoby Brissett (IND at TEN): ECR of 15
Since taking over as the Colts' starter in Week 2, Brissett is the 15th-ranked quarterback in fantasy, averaging 16.1 fantasy points per game. While his numbers as a passer leave something to be desired, his 83 rushing yards and three rushing touchdowns over that span make all the difference. He'll now take on a Titans defense that is forgiving in oh so many ways. They've allowed the third-most fantasy points to opposing quarterbacks and 12 touchdown passes, tied for most in the league. Note that those numbers include a matchup against Jay Cutler and the Dolphins, which is essentially a free week. The Titans allow the most points in the league, and Brissett should be able to do some major damage here.
Kevin Hogan (CLE at HOU): ECR of 23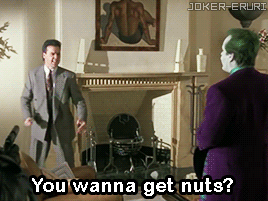 That's right – Kevin Hogan. I'm sure it's just the fact that he gets to follow DeShone Kizer whenever he enters the game, but Hogan looks . . . good. Despite playing only the second half last week against the Jets, Hogan put up 16.8 fantasy points, good for 11th at the quarterback position. Houston is a tough matchup only if you're relying on reputation – they've actually allowed the ninth-most fantasy points to opposing quarterbacks, and they're down two of their best pass rushers in J.J. Watt and Whitney Mercilus. Deshaun Watson and company are going to put up a ton of points, so we've likely got a serious negative game script coming here. He's not a top-12 quarterback or anything, but this is definitely someone you can play if you're desperate.
Sit
Ben Roethlisberger (PIT at KC): ECR of 17
Big Ben was a start last week and that went . . . poorly. Sorry about that. But I'm off the train this week and putting Ben where he belongs – firmly in the sit category. Roethlisberger's struggles away from Heinz Field are well-documented, and his performance last year against the Chiefs at Arrowhead Stadium in the playoffs (224 yards passing with no touchdowns and an interception) was abysmal. Don't be fooled by the fact that the Chiefs allow the sixth-most fantasy points to opposing quarterbacks. That number is greatly skewed by last week's five-touchdown performance by Deshaun Watson, which came in a game in which the Chiefs were playing with a big lead. Kansas City has allowed just one 300-yard passer all season, and Ben is unlikely to be the second. If you feel like you can trust him on the road in a tough venue after last week, then you're a better person than I am. Which you probably are, but still.
Derek Carr (OAK v. LAC): ECR of 14
Carr should return from a back injury after missing just one week of action, and he'll take on a Chargers team fresh off their first win. The Chargers don't have a dynamic defense, but they've held each of the last four quarterbacks to face them to fewer than 16 fantasy points. Last season, Carr had just three touchdowns and two interceptions in two games against the Chargers. Given that he's obviously not 100 percent and the less than ideal matchup, I'd avoid Carr if I could this week.
Running Back
Start
James White (NE at NYJ): ECR of 29
White has quietly had a very solid season, leading the Patriots in catches (29) and tallying at least seven in three out of the Patriots' five games. The backfield is crowded in New England, with Mike Gillislee dominating the carries and Dion Lewis subtly cutting into White's touches. But Sunday sets up particularly well for White, as the Patriots go against the Jets and their 30th-ranked pass defense which allows the fifth-most fantasy points and the fourth-most receiving yards to opposing running backs. Further benefiting White is the beating that Tom Brady took last week against the Bucs. The Patriots aren't going to want to allow Brady to take so many hits again, which should lead to a lot of quick passes and dumpoffs. White should make a fine play here.
Javorius Allen (BAL v. CHI): ECR of 20
It's pretty clear that Alex Collins is the most talented running back on the Ravens. It's also clear that the Ravens don't, and probably shouldn't, trust him near the goal-line in light of his fumbling problems. Last week after Terrance West's injury and with Baltimore trying to hold the lead, Allen saw 25 touches and scored a touchdown, significantly out-snapping and out-touching Collins. This week, at home against the Bears, the Ravens will likely again be playing with a lead, and the Bears have allowed five rushing touchdowns to running backs this season. Expect Allen to get his usual handful of catches and see work around the goal-line.
Sit
Frank Gore (IND at TEN): ECR of 27
I look forward to a discussion I'll be having with Bobby Sylvester and Mike Tagliere in 2020 in the preseason about whether this is finally the year that Gore breaks down. For now, Gore is still plugging away, but we may finally be seeing some of his fantasy relevance start to seriously decrease. Marlon Mack gained 91 yards and scored a touchdown on nine carries last week against the 49ers, and looks to have earned himself a role going forward. The Titans, for all their defensive faults, are actually decent against running backs, allowing the 13th-fewest fantasy points to the position, and allowing just 3.4 yards per carry. If the Colts are going to score points, it's likely going to come via Jacoby Brissett, rather than Gore, making the old-timer a sit here.
Wayne Gallman (NYG at DEN): ECR of 34
I'm in a survivor pool and generally speaking, I like to avoid the obvious pick in the hope of an upset and a huge knockout. But I legitimately can't come up with a way to avoid the Broncos this week. The Giants are pretty terrible on a good week, they legitimately have no wide receivers left, and are going cross-country to play against an elite defensive team coming off a bye in a nationally-televised game. Ordinarily, that should mean good things for a team's primary running back, as the Giants have pretty much no one left to throw to and would want to control the clock. But it's nearly impossible to trust Gallman here. The Broncos give up the fewest points to opposing running backs and are likely to particularly key in on the running game with little threat in the passing game. Plus, Gallman will cede some work to Orleans Darkwa. Add that all together and it's hard to see a reasonable scenario where you're forced to start the young back.
Wide Receivers
Start
Devin Funchess (CAR v. PHI): ECR of 22
Funchess is battling a knee injury, but is expected to play on Thursday against the Eagles. There, those are the negatives I have for this matchup. Now the positives: The Eagles allow the second-most fantasy points to opposing wide receivers and have allowed the most fantasy points to outside wide receivers. The reason is simply that Jalen Mills and Rasul Douglas have been absolutely awful, and Funches (and Kelvin Benjamin) should have a field day. Funchess has 27 targets and three touchdowns over the last three weeks, and should see a significant volume once again. He's a prime option.
Terrelle Pryor (WAS v. SF): ECR of 26
Pryor has obviously been a disappointment this season, but it's hard to see him struggling in this game against an abysmal secondary. According to Pro Football Focus, the 49ers have three of the worst cornerbacks in the league, with Dontae Johnson, Rashard Robinson, and K'Waun Williams ranking in the bottom 11 at their position. Pryor will be guarded by either Johnson or Robinson, but it doesn't matter which one. This is the third straight road game for the 49ers, and the last two have gone to overtime. Against an exhausted defense and the worst cornerback group in the league, this is about as good as you could hope to see as a Pryor owner.
Sit
DeVante Parker (MIA at ATL): ECR of 29
Parker is battling an ankle injury, which certainly factors into his sit designation, but it's also about a very tough matchup against the Falcons secondary. Atlanta has allowed the eighth-fewest fantasy points to opposing wide receivers this year, and seventh-fewest to outside wide receivers, as both Desmond Trufant and Robert Alford have been above average. Parker plays almost exclusively on the outside, and given his ankle injury, it's difficult to see him making much headway against either cornerback. Atlanta is far more vulnerable to slot receivers, meaning even if the Dolphins are able to actually get something going on offense, it's more likely to favor Jarvis Landry. Avoid Parker if you can.
Amari Cooper (OAK v. LAC): ECR of 28
Fine, I'm trying to reverse jinx the poor guy – sue me! Novels could be written about just how awful Cooper has been this season, and people are legitimately asking if they should drop him (they shouldn't). But I don't think his owners will be particularly happy this week when the Raiders face off against the Chargers. Casey Hayward has been one of the best cornerbacks in the league this year, and shadowed Cooper when the two teams faced off late last season, holding him to just one catch for 28 yards. I'd assume that Hayward is going to be on Cooper again and, if so, Cooper is an obvious sit. Note: If word comes out before the game that Hayward will shadow Michael Crabtree, then Cooper would be a much more intriguing play against Trevor Williams. But I'm still expecting Hayward to match up with Cooper. 
Tight End
Start
George Kittle (SF at WAS): ECR of 17
I feel like we may look back on 2017 as the year of the rookie tight end. Evan Engram has been fairly solid all season and David Njoku is coming on strong, but don't overlook Kittle. The youngster saw nine targets on Sunday against Indianapolis, hauling in seven for 83 yards and a touchdown. The Redskins allow the third-most fantasy points to opposing tight ends, and with Kittle finally breaking through and making an impact last week, Kyle Shanahan will likely look to use him and exploit the Redskins' major weakness.
Sit
Jared Cook (OAK v. LAC): ECR of 12
Cook has seen consistent targets all season, but hasn't yet topped 56 yards receiving in any game. He'll now take on a tough Chargers defense that allows the third-fewest fantasy points to opposing tight ends, and has shut down every tight end whose name doesn't rhyme with Mac Mertz. Cook should see his usual three catches or so, but it's unlikely to be a big game here. In a year where you're streaming tight ends most week, there are more intriguing options.

Subscribe: iTunes | Stitcher | SoundCloud | Google Play | TuneIn | RSS
Dan Harris is a featured writer for FantasyPros. For more from Dan, check out his archive or follow him on Twitter at @danharris80. 
What's your take? Leave a comment