Tale of the Tape: Week 13 (Fantasy Football)
Welcome to Tale of the Tape, where we break down a handful of highlight GIFs from the week's slate of NFL games and translate them into fantasy football relevance. If you see a highlight worth analyzing in the future, feel free to hit me up on Twitter @FantasySensei!
For now, let's get into Week 13 of the NFL season!
Import your team to My Playbook for instant Waiver Wire advice >>
Jermaine Kearse Expanding NYJ Attack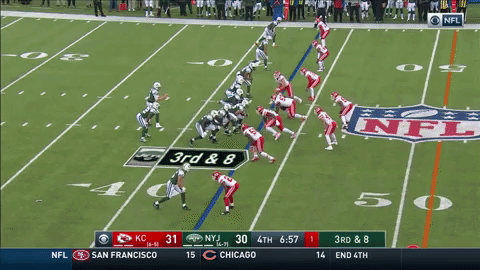 We've talked about the emergence and then explosion of Robby Anderson over the past several weeks, and that seemed like just about all we could expect from the New York Jets aerial attack. Not so fast, says Jermaine Kearse. The former Seahawk absolutely smoked the Chiefs for 157 yards on nine receptions (10 targets) on Sunday, one week after pulling down 7-for-105 and a touchdown against the Panthers. Through the two games since the Jets' Week 11 bye, Kearse has garnered 21 targets, a close second to Anderson's team-leading 22, and leads the team in yards. With Josh McCown continuing his surprising play, Kearse is a definite waiver add, though upcoming matchups against the Broncos, Saints, Chargers, and Patriots could prove rocky.
Garropolo to Goodwin Good for the Win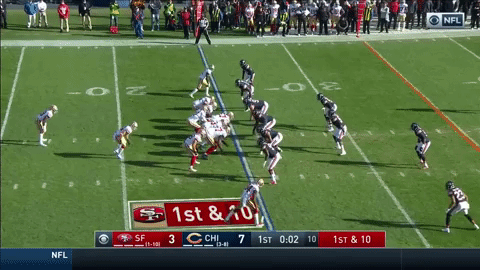 Well, it looks like the 49ers may be the newest member of the awful-QB brigade to have found their future answer (see Watson in Houston, reborn Goff in LA, etc). And through the one-game sample size we have to work with, Marquise Goodwin looks to be the prime fantasy beneficiary. Jimmy G hit Goodwin on a perfect 8-of-8 throws for 99 yards, including this 20-yard strike in the first quarter and a key first down play late in the fourth to kickstart the game-winning drive. Garropolo finished 26-of-37 for 293 yards, no TDs, and an INT, so it's tough to determine his fantasy value. But with the lack of other weapons in SF and now the switch to Garropolo, Goodwin's good fortune has him squarely in the WR3 and fantasy starter conversation.
Alfred Morris Gets His Revenge
Most of the time, it seems like the "revenge narrative" is an old wive's tale in fantasy football, but Alfred Morris may have given it some legs in his dominating performance on Thursday night. Against his former Washington Redskins, Morris took advantage of an early lead and a resurgent offensive line to run for 127 yards and a touchdown on a whopping 27 carries. Morris seemed to get stronger as the game wore on, breaking off regular eight- or nine-yard runs to keep the WAS offense off the field. Admittedly, Morris' fantasy value is game-script dependent, as he loses touches to Rod Smith when the Cowboys are down. That likely means he's a full-go for the next two weeks against the hapless Giants and porous Raiders, then a grudging bench candidate against the Seahawks in Week 16.
Peyton Barber Auditions for Starting Job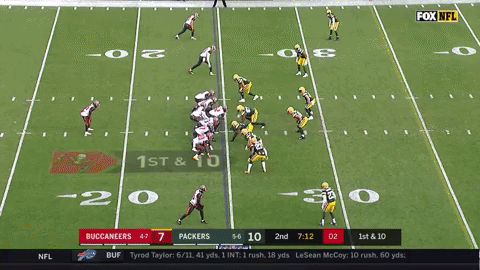 As a Doug Martin truther, it pains me to say that Peyton Barber may have just stolen the job in Tampa Bay. Filling in for Martin (concussion) against the Packers, Barber was absolutely electric in every aspect of the game. He racked up 102 yards on 23 carries and caught all four of his targets for an additional 41 yards. For anyone keeping score at home, that's more rushes, receptions, and scrimmage yards than Martin has had in any game this season. Considering Martin's unreliable past, Barber's youth, and the Bucs' lost season don't be surprised if Tampa Bay decides to stick with Barber even if/when Martin returns to see what they have in the second-year back. Add him wherever you can, and keep an ear to the reports coming out of Tampa Bay this week.
Williams Solidifies Role in Green Bay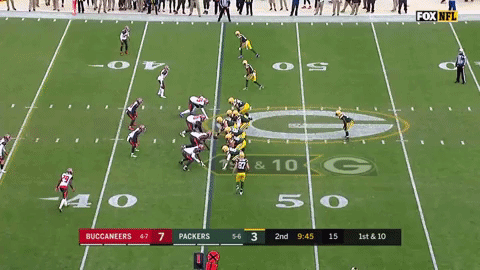 Speaking of backs making impressions in the GB vs. TB game, take a look at Jamaal Williams. With Ty Montgomery now on IR (wrist) and Aaron Jones only just returning from an MCL sprain, Williams stole the show on Sunday. The rookie rumbled for 113 yards and a TD on 21 carries and added 10 yards on two catches in the passing game. The only carry he ceded to Jones came on the game-winning play in overtime, moments after Williams had snagged a 12-yard gain to get Green Bay into the red zone. As long as Brett Hundley is under center, the Packers will lean on Williams heavily, and if Aaron Rodgers hits the field in Week 15, it can only help the entire offense.
Dede Westbrook Continues Rookie Rise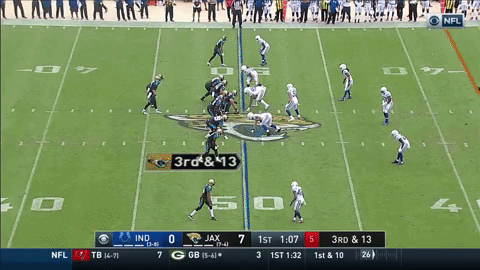 If you're looking for an under-the-radar flier for a playoff glory play or a dynasty stash, let me introduce you to Dede Westbrook. A rookie WR from Oklahoma, Westbrook was incredible in the preseason, then missed the majority of the season following a core muscle surgery. Since returning in Week 11, Westbrook's targets, receptions, and yards have trended upwards, resulting in six catches on nine targets for 78 yards against the Colts this week. He gets a banged up Seahawks secondary next week, followed by the Texans and 49ers, two of the juiciest WR matchups in the league. If Westbrook continues to earn an increased role, he could be a sneaky league-winner in those games and has a very promising future.
Alex Collins Doubles Down on TDs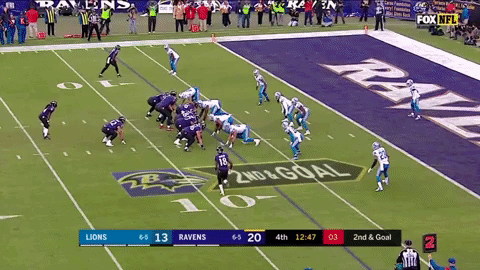 We've highlighted Alex Collins and his dynamic running style before, but now he is established as the lead back in Baltimore. Against the playoff-hungry Lions, Collins took 15 carries for 75 yards and two dagger-like touchdown runs, adding two catches for 23 yards to boot. Collins calls back images of a fast, young Marshawn Lynch as he charges through defenses with reckless abandon. Next week against the Steelers could be a little tougher, but Baltimore gets Cleveland and Indianapolis in Weeks 15 and 16, offering plenty of opportunities for positives game script to boost Collins' numbers. He's a must-start rest of season, with fringe RB1 potential in any given week.
Guess Who's Back?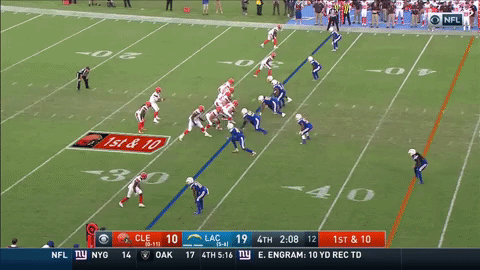 He's back. In one of the more positive stories in a year riddled with lost stars, Josh Gordon was active in an NFL game for the first time since 2014. While he likely didn't win anyone the week, Gordon was the most targeted Browns receiver by a lot (11, next highest was 6) and snagged four receptions for 85 yards. The poor catch rate was a product of DeShone Kizer's shoddy QB play and a dominant Chargers secondary, but Gordon made the most of what he could grab, including the beast of a catch and run above. In fact, Gordon finished with more yards than any other WR against LAC this year outside of Odell Beckham Jr. He's got a slew of tough matchups upcoming as well, but if Gordon is truly resurgent, it may not matter.
Marshawn Being Marshawn
Is it possible the Raiders have been saving Marshawn Lynch all season for a playoff push? Certainly seems like it, as Lynch has now strung together back-to-back games of 17 or more carries after failing to do so in any game since Week 1. Against the failing New York Giants, Lynch beasted his way to 101 yards and this vintage TD on the ground, plus 20 yards more through the air. As Oakland fights with Kansas City and the Chargers for control of the AFC West, we may be seeing an unleashing of Lynch in the final quarter of the season. Next week against the Chiefs may be the biggest opportunity left, as Lynch faces tough run defenses in Dallas and Philadelphia over the following two weeks.
Mike Davis Saving Seattle's Ground Game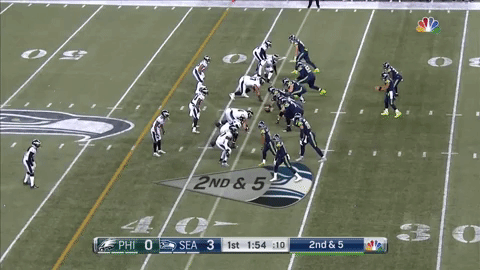 Speaking of Marshawn Lynch, the Seattle Seahawks have been searching desperately for a successor since Lynch retired following the 2015 season. They had Chris Carson earlier this year only to see him succumb to injury and have limped along with an amalgamation of underperformers since. No longer. Mike Davis was promoted from the practice squad a couple weeks ago, looked great for part of a game, was injured, and finally played a healthy contest this week on Sunday night. He did not disappoint, totaling 101 yards on 20 touches and playing the vast majority of snaps in every situation. Davis finally offers some balance to Seattle's offense and will dance with RB2 potential in the fantasy playoffs.

Subscribe: iTunes | Stitcher | SoundCloud | Google Play | TuneIn | RSS
Matt Okada is a featured writer at FantasyPros. For more from Matt, check out his archive and follow him @FantasySensei.