Tale of the Tape: Week 15 (Fantasy Football)
Welcome to Tale of the Tape, where we break down a handful of highlight GIFs from the week's slate of NFL games and translate them into fantasy football relevance. If you see a highlight worth analyzing in the future, feel free to hit me up on Twitter @FantasySensei!
For now, let's get into Week 15 of the NFL season, and our very last weekly recap of 2017!
Import your team to My Playbook for instant Waiver Wire advice >>
Jarvis Landry Slipping Into PPR Elite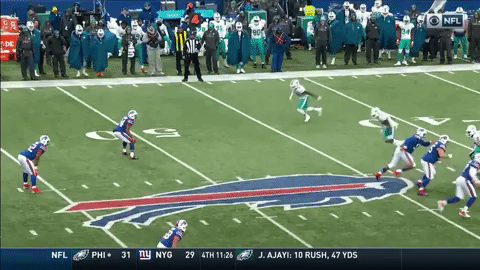 Landry has always been better in PPR leagues than not, as he is the epitome of a short-route slot receiver. We saw that on display again on Sunday, as Landry racked up 10 catches for 99 yards to become the No. 5 fantasy WR on the year in PPR formats. This perfect route – on 4th-and-14 to pick up a first down – calls up images of Julian Edelman, reliably catching passes and moving chains (with much worse QB play). Typically, Landry's incredibly low yards per reception (only 8.6 this year) combines with a low TD rate to keep him out of the truly elite. But Landry's eight touchdowns so far in 2017 are a career-high by far and have him inches behind Keenan Allen and Michael Thomas in a battle for top-three honors.
DeAndre Hopkins is No. 1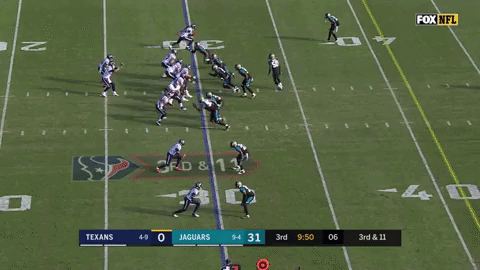 That's right, it's time for Antonio Brown to step aside. In this particular highlight, it's not what Hopkins does, but what he doesn't do that really matters. Score. He had smoked Jalen Ramsey (one of the best in the game) but was criminally underthrown on what should have been a 70-yard touchdown. Hopkins currently sits about 1.2 fantasy points per game behind Brown for the lead at the position, playing with a 50-50 smattering of Tom Savage and rookie DeShaun Watson, plus a bit of T.J. Yates. When Watson returns – and as he progresses into an even better player than he was in limited action this year – Hopkins' efficiency will skyrocket. He should be the No. 1 WR in fantasy drafts next year.
Foles For MVP?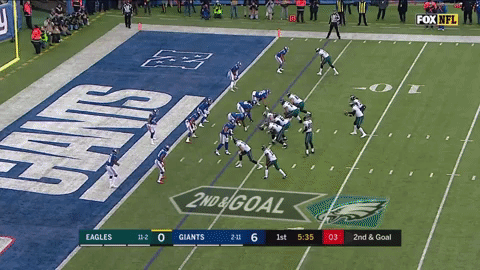 Okay, I'm kidding. Secretly, I'm actually pumping my take that Carson Wentz was not an MVP-candidate, but a solid player thriving in an incredible offense. Despite the widespread disdain for such a thought, Foles did his level-best Wentz impression on Sunday. He was 24-of-38 for 237 yards, four touchdowns, and zero interceptions, a picture-perfect Wentz stat line. Obviously, Wentz will be the starter when healthy next year, but Foles is currently tasked with upholding the playoff hopes of Philadelphia fans and fantasy streamers alike. With another great matchup against the Raiders porous secondary in Week 16, Foles is nearly a must-start in my book.
Kendall Wright Is … Not a Fluke?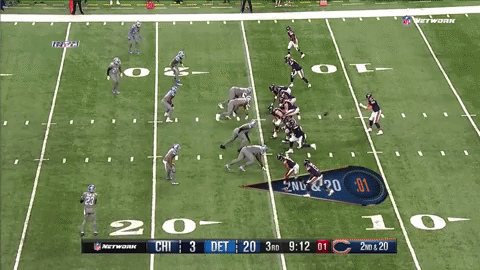 Count me among the many who saw Wright's Week 14 stat line (10 catches on 11 targets for 107 yards) as an aberration. And count me among the many more scratching their heads at his sudden chemistry with Mitchell Trubisky carrying through Week 15. Wright caught seven of his whopping 13 targets on Saturday – including this nifty 19-yarder on 2nd-and-20 – en route to 81 yards receiving. While he has yet to score, the six-year veteran now has double-digit targets in two straight games and is the apparent go-to receiver for Chicago's rookie signal-caller. It probably still wouldn't be worth noting if the Bears weren't facing the hapless Cleveland Browns in Week 16. If Wright's target share holds up in that matchup, he is a baffling deep-league FLEX option or DFS play.
Christian McCaffrey Electric on Increased Opportunity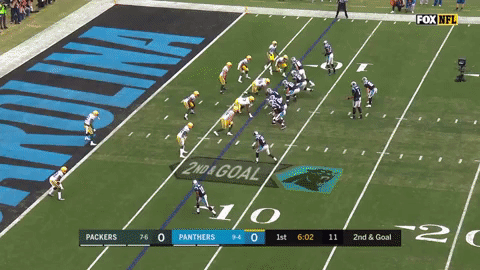 We knew the kid could play, but the Panthers' usage plan for McCaffrey has seemed to stifle his potential for much of the year. Not so in Sunday's win over the Rodgers-led Packers. This short receiving score capped a drive on which McCaffrey had five carries for 20 yards and four catches for 42 yards. On one drive. The rookie ended the day with 136 yards and the TD on 18 touches, scoring 25.6 PPR fantasy points. The season as a whole has painted McCaffrey as less cut out to run between the tackles than some might have hoped, but getting him in space and using him in the receiving game are sure-fire recipes for fantasy and NFL success. As long as Carolina continues to tailor the offense to his skill-set, it will continue to pay off.
Tyreek the Freak Shredding NFL's Best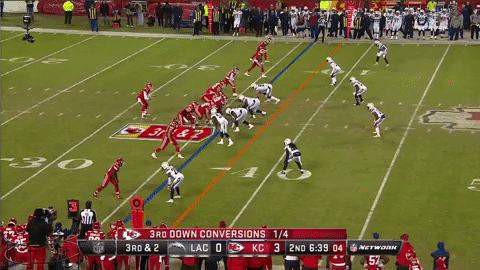 In the Kansas City red, white, and gold, it's hard to tell the difference between Tyreek Hill and The Flash. I mean, holy mackerel. This kid is making fools out of the absolute best in the business (Pro Football Focus' No. 1 rated CB, Casey Hayward, in this case). He may be one of the fastest players we've seen on a football field ever, and his receiving skills are only improving. After 88 yards and this TD on Saturday, Hill is on pace for 79 receptions, 1,227 receiving yards, and eight touchdowns, unquestioned WR1 numbers. It's only his second season, and his rookie year was spent serving as more of a gadget player. Good luck to the Dolphins, and to anyone facing Hill in the fantasy championship, in Week 16.
Todd Gurley Gallops To Forefront of MVP Race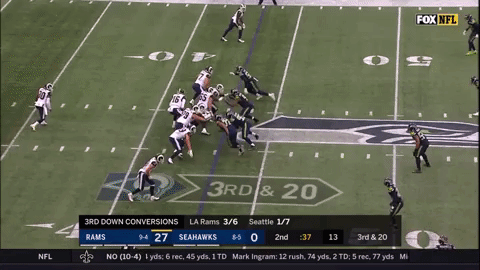 At this point, there are few lists on which Todd Gurley does not make an appearance at the very top. Running back receptions: sixth (54). Rushing yards: third (1,187). Running back receiving yards: second (630). Total touchdowns: first, and it's not close (17). Total PPR fantasy points, including QBs: first (333.7). Following the weekend's action – wherein Gurley crushed Russell Wilson's Seahawks and Antonio Brown suffered an injury that will cost him the remainder of the regular season – he should now stand alone on the short list for MVP next to Tom Brady. To those of you brave enough to draft Gurley this year, to teenage wizard Sean McVay, and to all LA Rams fans, congratulations.
Michael Thomas Cements Low-Key Star Status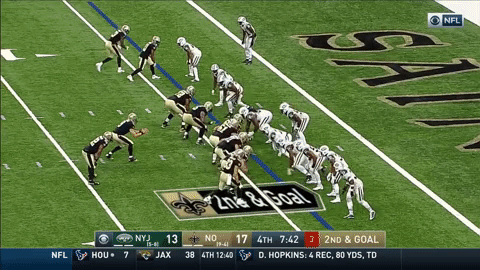 Michael Thomas is the Morgan Freeman of fantasy receivers. He's no high-octane action hero or hulky heartthrob, but he's guaranteed gold and is quietly one of the best in the business. Thomas found pay dirt for the fifth time in 2017 on this goal-line TD, but he also missed a couple more scores by the hair on his chinny-chin-chin. Even still, his nine catches for 93 yards and the touchdown were more than adequate to uphold his status as an underrated stud. Thomas is currently the No. 4 WR in PPR formats thanks to surefire consistency all season – five or more catches in all but one game, 65 yards or more in all but three. It's time we give him the respect he's earned (and Freeman another Oscar).
Rodgers' Return Ignites Randall Cobb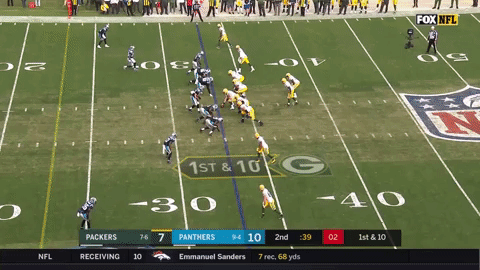 While most looked to Jordy Nelson to rise from the ashes with Aaron Rodgers back at the helm, it was actually Randall Cobb who stole the show. Perhaps it had something to do with keeping Rodgers and his throwing arm safe with quicker, shorter throws, but Cobb had his best game of the year, snagging seven catches on 14 targets for 84 yards and this dazzling YAC touchdown. With Davante Adams suffering a nasty concussion and Nelson likely to draw more of Xavier Rhodes next week against Minnesota, Cobb could be a Christmas miracle for fantasy owners. If Rodgers plays. It'll take a lot of pieces falling into place, but don't be the one sleeping on Cobb if they do.
Devonta Freeman Annihilates the Bucs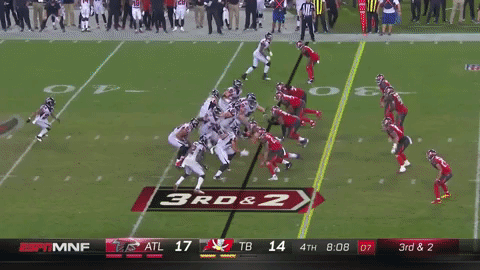 No Tevin Coleman + Bucanneers Defense = Fun Times for Freeman. It's a simple equation really, and boy did it pay off. Freeman rushed for 126 yards and this ankle-breaker of a TD on 22 carries while adding 5-for-68 through the air. His 30.4 PPR points on the night vaulted Freeman to RB15 on what has been an otherwise disappointing season for the first-round pick. More than anything, this should be a big, flashing alert for all Jonathan Stewart and Christian McCaffrey owners out there. The Panthers draw this Tampa Bay "defense" in Week 16, and both RBs are likely to have their way in Carolina. Fire up both wherever you can, including DFS.

Subscribe: iTunes | Stitcher | SoundCloud | Google Play | TuneIn | RSS
Matt Okada is a featured writer at FantasyPros. For more from Matt, check out his archive and follow him @FantasySensei.