Ranking Closer Situations (Updated)
We're in the final stretch now, gang. In just a few days, real baseball, and our fantasy seasons, will begin. I feel like it's a little weird that my driveway is still covered with snow, but hey, we don't control the calendar.
When we last checked in on the closing situations, I noted that there had not been all that many developments since the beginning of spring. Greg Holland is somehow still unsigned. We still don't know who the Rangers' closer is. And, for the most part, we've avoided major injuries.
And, even as we bump right up against Opening Day, things remain status quo. There are still plenty of situations in flux. The major players remain healthy. And we still don't know who the Rangers' closer is.
But none of that should stop us from checking back in and ranking the closer situations one last time before the season starts! So, here is your final closer report before Opening Day.
Need more advice? Get access to our Draft Kit and Draft Wizard tools >>

As discussed, there have been no earth-shattering happenings in the closing landscape. But a few minor developments have caused minor movement in the rankings.
First, there was Andy Green's comments that he may not always use Brad Hand in the ninth inning and will instead deploy him in the most high-leverage situation. That comment can be characterized in one of two ways. It is either Green employing an obvious and progressive, though rarely used, strategy, or it's just usual manager-speak that will never actually be put into practice. Kirby Yates can likely handle the ninth inning on occasion, so it probably wouldn't be the worst idea for Green to use Hand in the eighth inning, particularly if there are lefties due up. While the Padres situation drops a few spots, I'd hardly avoid Hand. Most likely, Hand will pitch exclusively in the ninth inning except in the rare situations where the eighth inning presents a one-run game, lefties are due up, and those lefties represent the heart of the order. In other words, I'd expect him to perhaps lose a handful of save chances, but not enough to make him someone to avoid.
Buck Showalter gave us a similar lack of clarity with the Orioles situation yesterday, stating that Brad Brach, Darren O'Day, and Mychal Givens will get save opportunities. Well, that wouldn't be good for anyone. To be clear, Showalter said something similar last year and Brach was used as the closer almost exclusively, so I wouldn't get all that worried about it. I think, like last year, he wants to give himself an easy out if Brach struggles (i.e., "I said that all three guys would get save chances so this isn't about me losing confidence in Brach after he just gave up five runs."). Brach is still the one to draft of the options in Baltimore, but it's enough to drop the situation just a tad.
As for the Mets, well, there's been increasing word that the "committee" that Mickey Callaway intends to deploy will be a committee of one, and that Familia will be the primary closer. After a bout with shoulder tightness, he's back pitching and looks fine. So, yeah, that's the bar at this point once you get past the top 15 or so closing situations. Is there a single guy? Is he healthy? Is he likely to be traded? Familia comes out on the right side of all of those questions (for the moment) and so the Mets bump a bit.
As for the final four closing situations, as of the time of this writing, we still have little clarity. It appears that Luke Gregerson is still the guy in St. Louis if he can ever get healthy. But an oblique injury sidelined him early in the spring, and now he's battling hamstring tightness. With Dominic Leone pitching well, it seems likely that he'll begin the year as the closer, but how it goes when Gregerson is healthy is anyone's guess.
Somehow, we STILL have no word on the Diamondbacks situation. Archie Bradley (4.32 ERA, 1.32 WHIP), Brad Boxberger (1.80 ERA, 1.00 WHIP), and Yoshihisa Hirano (6.75 ERA, 1.13 WHIP) are all in the mix, and we simply don't know who will man the ninth inning. If I had to guess, I'd go with Boxberger first, both because he's having the best spring and he has that "closing experience" that managers love. But it's mostly a guess at this point.
As for the White Sox, there's certainly been a lot of Nate Jones buzz this spring, as he's yet to allow a run. And Joakim Soria has struggled mightily, leading to a lot of speculation that he will lose out on the closer role he was signed to fill. But again, the best pitcher doesn't always go in the ninth inning, and Soria has the experience. It's usually smarter to draft the guy with the skills over the guy with the role in this situation, so I'd target Jones if I were drafting today.
Finally, we have the Rangers.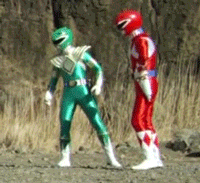 Seriously, I have no idea. Jeff Banister appears to want to be able to use Alex Claudio whenever he wants and does not trust Keone Kela to stay healthy. Just sign Greg Holland and we can move along!
2018 Draft Kit: View printable cheat sheets, sleepers & mistakes to avoid >>
Subscribe: iTunes | Stitcher | SoundCloud | Google Play | TuneIn | RSS
Dan Harris is a featured writer for FantasyPros. For more from Dan, check out his archive or follow him on Twitter at @danharris80.
What's your take? Leave a comment