Fantasy Football Do Not Draft List: Wide Receivers
Beyond our fantasy football content, be sure to check out our award-winning slate of Fantasy Football Tools as you prepare for your draft this season. From our free mock Draft Simulator — which allows you to mock draft against realistic opponents — to our Draft Assistant — which optimizes your picks with expert advice — we've got you covered this fantasy football draft season.
Correctly predicting busts at running back is not as daunting as it may seem. The position has so much volatility that you're bound to be correct on a couple of your predictions – even a broken clock is right twice a day. Choosing which players to avoid at the wide receiver position can be a much more difficult task. 13 of 2018's top-15 receivers were drafted inside the top 20 at their position. Only three receivers with an ADP inside the top 20 finished outside the top 25 – and each of those three was drafted outside the top 15. Now, I know what you all are thinking…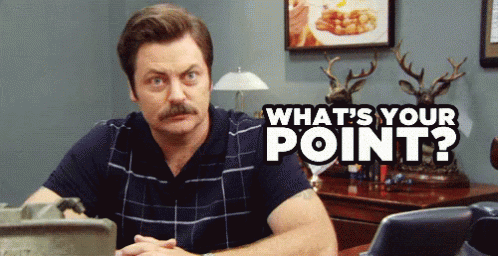 My point is that there are fewer busts at the position, which makes them harder to predict. All of that's to say that when I do get these picks right, I fully expect grateful tweets and maybe even gift baskets.
I reiterated this in the running backs section of this installment, and I would like to re-reiterate it now. This is not a list of players you shouldn't draft at all. It's a list of receivers you should not draft at their current ADP. Again, think of it like a colonoscopy – it's probably a waste of time when you're young, but later on you should definitely consider it. With that in mind, here are six receivers you should not draft at their current ADP.
Complete early fantasy football mock drafts with our free simulator >>
Mike Evans (TB): (ADP 18th overall | WR7)
As a head coach, Bruce Arians has seen his teams produce just one top-10 WR – and that came in 2017 when Larry Fitzgerald (WR9) saw a whopping 161 targets because the Cardinals had no one else to throw to. In the two seasons where Mike Evans finished inside the top-10, he needed 138 and 173 targets to get there. 130 targets are attainable for Evans, but given the presence of Chris Godwin and O.J. Howard, it's more likely that he will be on the wrong side of that number. Evans is one of the safest bets at his position, but his usual upside is capped in 2019 barring an injury to Godwin or Howard. At his ADP, I would rather have Dalvin Cook, Nick Chubb, Antonio Brown, Adam Thielen, and perhaps Damien Williams as well.
T.Y. Hilton (IND): (ADP: 25th overall | WR9)
Hilton has had just one season where he has finished inside the top 12 at his position. Excluding his rookie season and the season Andrew Luck missed due to injury, he has finished: 20th, 12th, 22nd, fifth, and 15th, in that order. He received 155 targets the season he finished fifth. For some context, he had a 16-game pace of 137 targets last year when it was essentially just him and Eric Ebron.
This year he will be splitting the pie with Ebron, Jack Doyle, Parris Campbell, Devin Funchess, and Nyheim Hines. It will be an uphill battle for him to break 120, let alone 155. His WR9 ADP has him ahead of players such as Adam Thielen, Keenan Allen, A.J. Green, and Amari Cooper – receivers who should see a larger portion of their offense's target share. I like Hilton as a mid-to-high level WR2 this year. That said, his current ADP is too rich for my blood.
D.J. Moore (CAR): (ADP: 60th overall | WR24)
Over the last five games of the 2018 season, D.J. Moore finished third on the Panthers in targets while posting just 223 yards and no scores. That's concerning. What's more concerning is that Moore had just two games all season with double-digit points in standard scoring to go with six games of fewer than three points and 10 games with less than six points. Nearly a fourth of his points came in just one game. When the season ended it was hard to tell whether he or Curtis Samuel was the number one receiver. None of those are indicators of a breakout season.
With Samuel, Christian McCaffrey, Greg Olsen, Ian Thomas, and Chris Hogan each receiving their own, it's hard to imagine Moore seeing a sizable increase in targets. The 22-year-old is currently getting drafted ahead of Alshon Jeffrey, Allen Robinson, Sammy Watkins, and Dante Pettis amongst others – all of whom I'd take ahead of him.
Jarvis Landry (CLE): (ADP: 63rd overall | WR26)
Imagine garnering 149 targets and finishing outside the top 20 at the receiver position.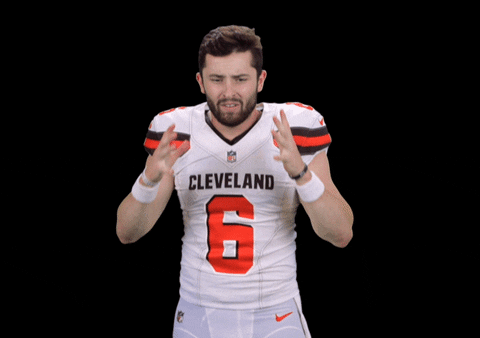 That's what Landry did in 2018. In fact, each of the other 12 receivers who were targeted 130 times or more finished inside the top 14. That's probably why when Freddie Kitchens took over playcalling duties, Landry's targets dipped from 11.8 per game to 6.9.
His second-half pace would have had him finish right around WR30 – and that was before Odell Beckham came to town. He has to compete for looks with Beckham, David Njoku, Antonio Callaway, Nick Chubb, and Duke Johnson. Even if he becomes ultra-efficient for the first time in his career, he will still need a heck of a lot to go right in order to live up to his ADP of WR26.
Robby Anderson (NYJ): (ADP: 75th overall | WR31)
If I told you that the team with last year's WR36 added Le'Veon Bell and Jamison Crowder to an offense that already included Quincy Enunwa and Chris Herndon, would you draft that receiver higher or lower than last year's finish? Logic would dictate that you should draft that receiver lower. Yet Robby Anderson's ADP is currently WR30 and climbing. Anderson will undoubtedly have some explosive games, but those are likely to be sandwiched in between a lot of duds. 80th overall is not a frightening ADP, it's just hard to justify taking him ahead of names like Will Fuller, Allen Robinson, Dante Pettis, and even Marvin Jones.
Emmanuel Sanders (DEN): (ADP: 113th overall | WR44)
Drafting a receiver coming off a torn Achilles is never wise. Drafting a 32-year-old receiver coming off a torn Achilles is even less wise. Drafting a 32-year-old receiver coming off a torn Achilles with Joe Flacco as his quarterback is just flat out dumb.
Flacco is not known for his ability to aid the fantasy prospects of his receivers. On average, Flacco's number one receiver has finished outside the top 25 (26.5 to be exact). Think about that – his top targets are not even posting WR2 numbers.
Plus, if Sanders is healthy, which is a big if, he won't even be Flacco's top receiver. That honor goes to Courtland Sutton. You are much better off taking high-upside players such as Geronimo Allison, James Washington, Curtis Samuel, Marquez Valdes-Scantling, Keke Coutee, or Damien Harris.
Try the only fantasy football tool that syncs with your draft >>

Subscribe: Apple Podcasts | Google Play | Spotify | Stitcher | SoundCloud | TuneIn | RSS
Elisha Twerski is a featured writer at FantasyPros. For more from Elisha, check out his archive or follow him @ElishaTwerski.
What's your take? Leave a comment