Fantasy Football Feast or Famine: Week 9 (2019)
We've officially reached the midway point of the fantasy season. As everyone expected, D.J. Chark is a top-five receiver, Austin Hooper and Darren Waller are top-three tight ends, and New England's defense would currently be the WR2.
If you're busy trying to figure out whether this week will be a Mike Evans week or Chris Godwin week, this article might not be too helpful. What I will do is look at some players with the most divisive rankings among the experts and predict whether they will feast or starve.
Find and analyze trades for your team with My Playbook >>
Quarterbacks
Dak Prescott (DAL)
Highest rank: QB1. Lowest Rank: QB13.
Six quarterbacks have topped 20 fantasy points against the Giants already in 2019 — that includes Dak Prescott, who dropped a 33.4-point performance on the G-men in Week 1. The Giants have been better at home, but not good enough to keep Dak from being a top-five play this week.
Prediction: Feast
Other feasters: Matthew Stafford (DET) at OAK, Derek Carr (OAK) vs. DET.
Kyler Murray (ARI)
Highest rank: QB8. Lowest rank: QB26.
Since their bye in Week 4, the 49ers have allowed 7.5 fantasy points to opposing quarterbacks…total. During that time, they've faced Jared Goff and Baker Mayfield, amongst others, so it's not as if they've been going up against farm boys.
Kyler Murray has struggled to produce over the last two weeks, and the 49ers won't be a cure for that. San Francisco has allowed just 30 yards on the ground to quarterbacks through seven games.
Prediction: Famine
Other famines: Daniel Jones (NYG) vs. DAL, Baker Mayfield (CLE) at DEN.
Running Backs
Derrick Henry (TEN)
Highest rank: RB7. Lowest rank: RB17.
If there's one thing that Derrick Henry is good at, it's scoring touchdowns. The former Alabama running back has 18 scores over his last 18 games. For those who are not good at math, that's an average of one touchdown per game.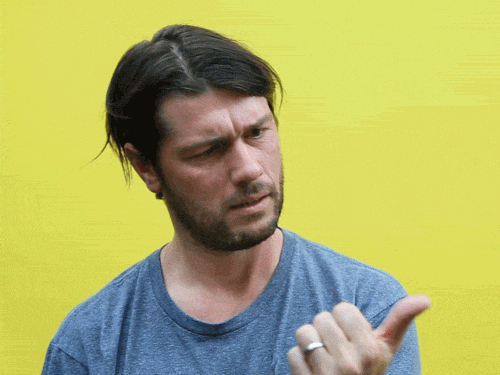 To Henry's delight, he will be going up against a Carolina Panthers defense who have allowed the most touchdowns to the running back position in 2019. Henry could be in for multiple scores in Week 9.
Prediction: Feast
Other feasters: Austin Ekeler (LAC) vs. GB, Adrian Peterson (WAS) at BUF.
Marlon Mack (IND)
Highest rank: RB10. Lowest rank: RB19.
The total number of running backs to reach 14 fantasy points against the Pittsburgh Steelers? Zero. And the Steelers have faced a repertoire of backs that includes Sony Michel, Mark Ingram, Austin Ekeler, Melvin Gordon, Joe Mixon, and Chris Carson.
Marlon Mack has alternated between good and bad performances all season — having at least one game with 15.5 points every other week to go with fewer than 7.3 the other week. Maybe it's a coincidence, or perhaps it's a workload thing — nevertheless, Mack is due for a dud this week.
Prediction: Famine
Other famines: David Montgomery (CHI) at PHI, Kenyan Drake (ARI) vs. SF.
Wide Receivers
D.J. Chark (JAC)
Highest rank: WR2. Lowest rank: WR17.
The Houston Texans have allowed the most fantasy points to opposing receivers so far this season. Six different receivers have topped 16 fantasy points against them just over the last four weeks. Things are not about to get easier for Houston without J.J. Watt.
Chark had a couple of weeks where his targets dipped, but they immediately rose when Dede Westbrook went down with an injury last week. Westbrook will be limited if he plays at all, so expect Chark to be heavily involved.
Prediction: Feast
Other feasters: Marvin Jones (DET) at OAK, Robby Anderson (NYJ) at MIA.
T.Y. Hilton (IND)
Highest rank: WR7. Lowest rank: WR18.
Not a single receiver has topped 10 points in half PPR leagues against the Steelers since Week 2. That's five straight weeks of lockdown coverage. Pittsburgh has also yet to allow a 100-yard receiver this season.
Hilton has had fewer than seven fantasy points in two of his last three games, and this week could make it three of the last four.
Prediction: Famine
Other famines: Terry McLaurin (WAS) at BUF, Larry Fitzgerald (ARI) vs. SF.
Tight Ends
Evan Engram (NYG)
Highest rank: TE1. Lowest rank: TE7.
Engram has scored in each of his last three games against the Cowboys while averaging 88 receiving yards in the process. The Cowboys gave up a massive performance to Engram in Week 1, and they have allowed a touchdown in back-to-back games coming into this week. Engram is solidified as a top-five option in Week 9.
Prediction: Feast
Mark Andrews (BAL)
Highest rank: TE3. Lowest rank: TE12.
Going up against New England's top-ranked defense is scary. The fact that the Patriots have allowed the fewest points to tight ends is even scarier. However, that's not the only reason Mark Andrews could put up a dud.
Over his last five games, Andrews has posted more than 45 yards just once. He has also scored just once during that period. The young tight end is trending in the wrong direction, and this is not a "get right" matchup.
Prediction: Famine
Rankings
Check out my rankings to see where the rest of your players stack up:

Subscribe: Apple Podcasts | Google Play | Spotify | Stitcher | SoundCloud | TuneIn | RSS
Elisha Twerski is a featured writer at FantasyPros. For more from Elisha, check out his archive or follow him @ElishaTwerski.