Fantasy Football: Christmas Edition
If you're reading this, it means that even though the fantasy season's over and we've got some quality basketball on TV today, your hunger for more fantasy football isn't easily satiated. Now that the stress and research that comes along with regular-season fantasy football is completed, it's time for a fun exercise to look back on some of the most notable players of 2019. What better way to do that than by comparing those guys to some classic Christmas movie characters? Thanks for reading, everyone! Now it's time to crack a cold one, turn on the Lakers and pray you bought enough batteries to power all of the kid's new toys. Thanks for reading, everyone, and Merry Christmas!
Create Optimal DraftKings lineups using our DFS Lineup Optimizer tool >>
Odell Beckham Jr: George Bailey in It's a Wonderful Life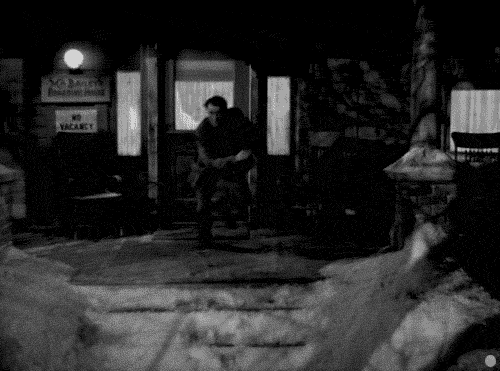 It's a Wonderful Life has stood the test of time and remains one of the best Christmas movies ever made. The incomparable Jimmy Stewart plays down-on-his-luck banker George Bailey, who decides to end it all by jumping off a bridge. Before he makes the fatal plunge, he's rescued by guardian angel Clarence who takes him through his life and shows him all of the good he's done for his town and the people in it. George ultimately has a change of heart and declares, "I want to live!" before rejoining his family and enjoying a merry Christmas.
OBJ isn't so different than Mr. Bailey. After five star-studded years in New York, he wanted out of what he believed was a bad situation. And while he didn't have a guardian angel to guide him, he saw quickly that his life in New York wasn't quite as bad as he initially believed. The Browns have been a circus all year, Beckham's numbers are down, the team isn't winning, and Freddy Kitchens and John Dorsey are not the upgrade in management they appeared to be. Unfortunately for OBJ, there's no guardian angel in Cleveland that will send him back to Big Blue. It was a wonderful life in New York, after all.
Jameis Winston: Howard Langston in Jingle All the Way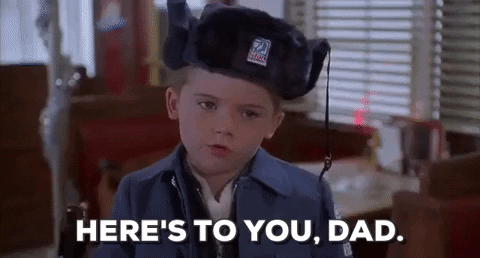 If you haven't seen Jingle All the Way, you're seriously missing out. In this one, Arnold Schwarzenegger plays the role of the workaholic father trying to make Christmas magical for the son he doesn't spend enough time with. To do that, he has to secure the season's number one toy: Turbo Man. The only problem is that the toy is sold out everywhere, and he waits until Christmas Eve to make one last-ditch effort to grab one. Along the way, he continually runs into Sinbad and a no-nonsense state trooper while making misstep after misstep. His car breaks down, he hits the black market, he contemplates stealing from a neighbor, and he imagines his son's life if he isn't able to get the toy.
After many, many blunders, he's able to become his son's favorite hero in the town Christmas parade and save the day. Sound familiar? That's right: I'm talking about Jameis Winston. I know Winston let many an owner down in the fantasy championship round, but his stellar play in the back-half of the season, including enormous efforts in Weeks 14 and 15 against Indy and Detroit, likely led many more owners to victory. Heading into Week 17, he leads the league in interceptions (28) by a comfortable margin while also leading the league in passing yards with 4,908 and clocking in second in passing touchdowns (31). Through all of his turnovers and terrible decision-making, Winston took the Bucs to a 5-3 record from Weeks 9-16 while finishing only behind Lamar Jackson in fantasy points in that stretch. Much like Howard in Jingle All the Way, Winston had so many mistakes and huge lapses in judgment, yet he ultimately delivered.
Kenyan Drake: Rudolph the Red-Nosed Reindeer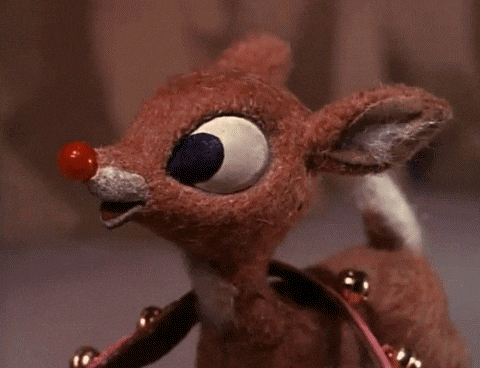 Who could forget the story of Rudolph? The reindeer whose shiny red nose made him the butt of many a joke and precluded him from enjoying "reindeer games." His nose finally came in handy and saved the day, earning respect and friendship of his reindeer brethren.
Enter Drake. The early-round fantasy pick was much maligned all season for his lackluster stat lines in Miami, though he became a fantasy folk hero in Arizona, particularly for his handy work in the playoffs. Much like Rudolph guiding Santa's sleigh through a blizzard with his piercing red nose, Drake (clad in red, himself) guided many fantasy owners to a championship in 2019. Drake racked up an insane 330 yards and six total touchdowns in Weeks 15-16, truly saving the day and working his way into fantasy lore. Maybe a new Christmas song is in the works?
O.J. Howard: Santa Claus in The Year without a Santa Claus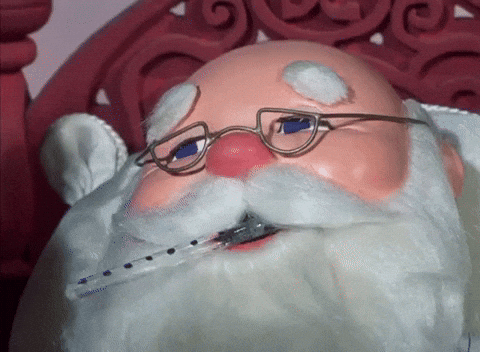 The movie The Year Without a Santa Claus shows Santa feeling too sick, depressed, and discouraged to want to continue giving out presents. He decides to get back into bed and cancel Christmas, leaving all of the boys and girls around the world blue. He reconsiders after an outpouring of appreciation and love arrives from kids all over the world and ends up delivering the presents as scheduled. O.J. Howard is a lot like Santa here.
Despite some injuries that kept him out of action, Howard entered 2019 with a solid track record on the field and in fantasy lineups. Fully healthy and playing in a Bruce Arians offense, he was expected to take another step forward this season, though that did not come to pass. Far from it, in fact. Howard was ranked TE4 by our ADP in the preseason, but he finished Week 16 as the TE29. To put into perspective just how terrible his year was, he finished with fewer fantasy points than Will Dissly, who took the field only six times — yikes! Fantasy owners counting on Howard were often left with a look like this on their faces:
The most discouraging part of the scenario is Jameis Winston's 4,908 passing yards and 31 touchdowns — both career highs. Howard was not able to reap the benefits of Winston's huge campaign. The good news is that Howard has a chance to make things right in 2020, just like Santa did at the end of the movie. After seemingly taking a year off, his ADP is sure to plummet heading into next season, but we've seen the upside. A buy-low opportunity awaits.
Drew Brees and Aaron Rodgers: Heat Miser and Snow Miser in The Year Without a Santa Claus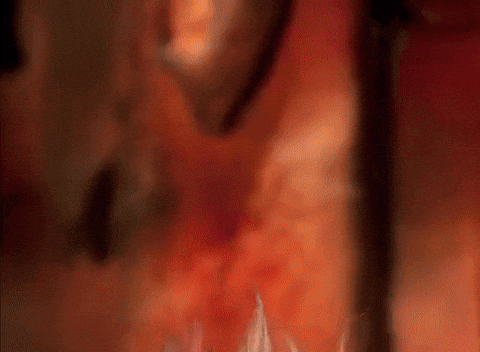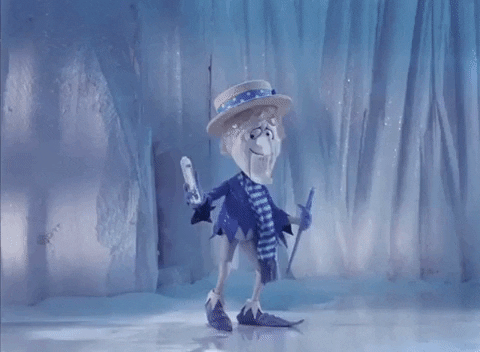 Yep, I'm diving into more characters from the same movie, but I promise the analogies are apt. Who could forget Heat Miser and Snow Miser? The two brothers constantly feuded over the weather in their respective halves of the world, which would be — you guessed it — hot and cold. Each brother embodied a respective temperature, just like the two guys I'm about to mention.
Drew Brees — at almost 41-years of age — has been on an incredible streak since Week 11. In six games during that span, the veteran has piled up 1,658 passing yards, 20 total touchdowns, and just one pick while completing 75.9 percent of his passes. He's been a no-brainer QB1 option down the stretch and deserves a mention alongside Heat Miser for his scorching statistics. Brees finished the back-half of the fantasy season as the QB7.
Aaron Rodgers, on the other hand, has been frigid in the box score recently. Since returning from a Week 11 bye, he's produced just 961 passing yards and a meager 7/1 TD/INT ratio. What's most discouraging about those numbers is the fact that he went off for 243 yards and four touchdowns in Week 13, bolstering a string of underwhelming performances. Rodgers was primed for a big season, but his returns were far from elite, particularly in fantasy crunch time, when he went ice-cold. From Weeks 9-16, A-Rod was the QB25.
Get a free analysis of your team with My Playbook >>
Subscribe: Apple Podcasts | Google Play | Spotify | Stitcher | SoundCloud | TuneIn | RSS
Zachary Hanshew is a featured writer at FantasyPros. For more from Zachary, check out his archive and follow him @zakthemonster.
What's your take? Leave a comment