Fantasy Football Feast or Famine: Week 15 (2019)
The fantasy football playoffs are in full swing, and with that comes a lot of tough lineup decisions.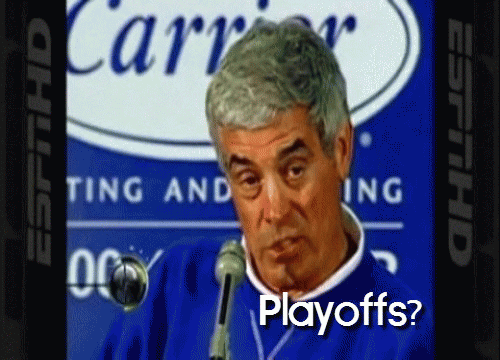 Week 14's top three receivers were A.J. Brown, Emmanuel Sanders, and Darius Slayton. It's been that kind of a fantasy season.
This piece is not here to tell you whether Christian McCaffrey will score 20 or 30. However, it can help you decide on players that many experts can't agree on. So, let's take a look at what to make of this week's most divisive ranks.
Import your team to My Playbook for instant Lineup advice >>
Quarterbacks
Ryan Tannehill (TEN)
Highest rank: QB1. Lowest Rank: QB13.
Ryan Tannehill has now totaled 19.4 or more points in five of his seven games as the starter for the Titans. In three of his last five, he has posted 25 or more points. Those who picked him up last week reaped the rewards, as will anyone who starts him this week.
Tannehill will be facing a Houston Texans defense this week that has allowed some monster performances to opposing quarterbacks, especially recently. Houston has allowed a signal-caller to score three or more touchdowns in seven of their last nine games. They've also allowed an average of 291.6 passing yards during that period.
Start Tannehill with confidence this week.
Prediction: Feast
Other feasters: Ryan Fitzpatrick (MIA) at NYG, Baker Mayfield (CLE) at ARI.
Josh Allen (BUF)
Highest rank: QB10. Lowest rank: QB28.
Another week, another offense shut down by the Pittsburgh Steelers. Kyler Murray totaled just 13 fantasy points in Week 14, which means that only one quarterback has totaled more than 16.3 fantasy points against the Steelers in their last 11 games. Their defense has been more than elite, especially since the trade for Minkah Fitzpatrick.
Josh Allen showed his floor against Baltimore last week, posting just 10.7 points. He could be slightly better this week, but he'll be hard-pressed to finish anywhere near QB1 territory.
Prediction: Famine
Other famines: Mitch Trubisky (CHI) at GB, Kirk Cousins (MIN) at LAC.
Running Backs
Aaron Jones (GB)
Highest rank: RB6. Lowest rank: RB18.
Starting any player against Chicago's defense can seem like a scary proposition, but that's not really the case. The Bears have allowed six different running backs to rush for more than 80 yards against them since Week 5, and they've also allowed a whopping 12 touchdowns to the position during that time.
Aaron Jones has been inconsistent overall for the Packers in 2019, but he's been fairly steady at home. Jones has averaged 94.1 total yards and 1.3 touchdowns at Lambeau Field this season – scoring at least once in all but one game there.
Jones is a top-10 play this week against Chicago's run-funnel-ish defense.
Prediction: Feast
Other feasters: Patrick Laird (MIA) at NYG, Phillip Lindsay (DEN) at KC.
Devin Singletary (BUF)
Highest rank: RB14. Lowest rank: RB29.
Devin Singletary has totaled at least 100 yards in three consecutive games, but that streak will likely come to an end on Sunday night against the Steelers. Pittsburgh has yet to allow a single running back to total 100 yards against them this year. Furthermore, in half PPR formats, just one back has scored more than 12.3 against them since way back in Week 3.
This week should be a tough one for the rookie.
Prediction: Famine
Other famines: Adrian Peterson (WAS) vs PHI, James White (NE) at CIN.
Wide Receivers
Darius Slayton (NYG)
Highest rank: WR11. Lowest rank: WR51.
The Miami Dolphins have surrendered 837 yards and 9 touchdowns to receivers…over their last four games. During that period, five different receivers have posted at least 17.4 fantasy points against Miami.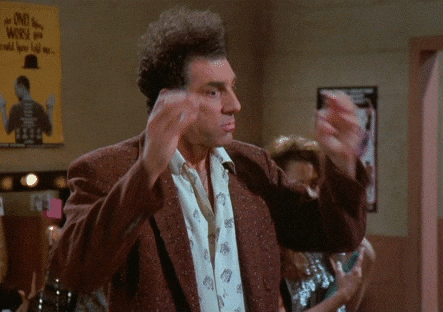 Darius Slayton has been up-and-down for the Giants this season, though he has had multiple touchdown receptions in three of his last six games. The rookie is probably New York's most talented receiver, and his ceiling is nearly as high as anyone at the position.
If your lineup is in need of some upside, go with Slayton.
Prediction: Feast
Other feasters: Kenny Golladay (DET) vs TB, Dede Westbrook (JAX) at OAK.
Tyler Boyd (CIN)
Highest rank: WR13. Lowest rank: WR44.
Only one receiver has managed more than 13.6 fantasy points against the Patriots this season, and that was Golden Tate in Week 6 – on a fluky deep ball. Receivers that have score 13.6 or fewer against New England include Tyreek Hill, Odell Beckham Jr, Jarvis Landry, Amari Cooper, DeVante Parker, JuJu Smith-Schuster, John Brown, and DeAndre Hopkins.
Tyler Boyd has scored in the single-digits on seven different occasions this season – this week will make it eight.
Prediction: Famine
Other famines: Tyrell Williams (OAK) vs JAC, Tyler Lockett (SEA) at CAR.
Tight Ends
David Njoku (CLE)
Highest rank: TE6. Lowest rank: TE41.
We know David Njoku is talented, but this is nothing more than a matchup play. The Arizona Cardinals have given up 981 yards and 13 scores to the tight end position this season. Their 19.7 points allowed to the position per game is 3.4 points higher than any other team.
If you need a streamer, swing for the fences with Njoku.
Prediction: Feast
Rankings
Check out my rankings to see where the rest of your players stack up:

Subscribe: Apple Podcasts | Google Play | Spotify | Stitcher | SoundCloud | TuneIn | RSS
Elisha Twerski is a featured writer at FantasyPros. For more from Elisha, check out his archive or follow him @ElishaTwerski.