Fantasy Football Feast or Famine: Week 16 (2019)
The fantasy football championships are here, and with that comes a lot of tough lineup decisions.
Week 15's top scorers at running back and receiver were Kenyan Drake and Breshad Perriman, respectively. It's been that kind of a fantasy season.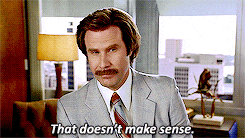 This piece is not here to tell you whether Christian McCaffrey will score 20 or 30. However, it can help you decide on players that many experts can't agree on. So, let's take a look at what to make of the title week's most divisive ranks.
Import your team to My Playbook for instant Lineup advice >>
Quarterbacks
Drew Lock (DEN)
Highest rank: QB10. Lowest Rank: QB26.
The Detroit Lions are fresh off allowing a 458-yard, 4 touchdown performance to Jameis Winston. It was the sixth time in nine games that Detroit had allowed three or more touchdown passes to an opposing quarterback. On the season, the Lions have surrendered an average of 301.3 passing yards per game.
Drew Lock predictably struggled in Kansas City but gets the perfect bounce-back matchup in Week 16. He displayed his upside in a 24.9-point performance in Week 14, and could repeat that success this week.
Prediction: Feast
Other feasters: Andy Dalton (CIN) at MIA, Philip Rivers (LAC) vs OAK.
Kirk Cousins (MIN)
Highest rank: QB7. Lowest rank: QB22.
For this one, it's important to differentiate a "bust" prospect from a "low ceiling" one. The Green Bay Packers haven't been shutting down opposing quarterbacks regularly, though they have been limiting their upside. Only one signal-caller has managed more than 20 points against Green Bay all season, and that was Dak Prescott in Week 5.
Kirk Cousins has failed to score more than 18 points in 9 of his 14 contests this season, including three straight. Cousins has failed to reach 14 points in four of his six home games. Dalvin Cook's probably absence might hinder Cousins more than help him, as the Packers wouldn't have to respect the run as much.
Prediction: Famine
Other famines: Tom Brady (NE) vs BUF, Derek Carr (OAK) at LAC.
Running Backs
Marlon Mack (IND)
Highest rank: RB3. Lowest rank: RB24.
It should be obvious by now, but starting any running back against the Carolina Panthers is a wise move. Carolina has surrendered a mind-boggling 2,070 total yards and 26 touchdowns to opposing backs this season. Wowza.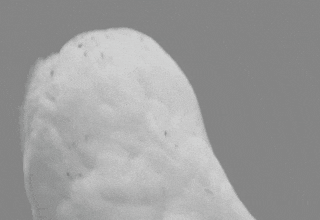 Mack has shown the propensity for big games this season, scoring 15.5 or more points in half PPR formats on 10 different occasions over the last two seasons. This week should make it 11.
Prediction: Feast
Other feasters: Devonta Freeman (ATL) vs JAC, Ronald Jones II (TB) vs HOU.
Le'Veon Bell (NYJ)
Highest rank: RB10. Lowest rank: RB30.
Just one running back has scored more than 13.8 against the Pittsburgh Steelers all season. The revenge narrative is nice and all, but Le'Veon Bell has score fewer than 15 in 9 of his 13 games this season.
Pittsburgh has yet to allow a single running back to total 100 yards against them this year. It's hard to imagine Bell getting anything going against this defense.
Prediction: Famine
Other famines: Todd Gurley (LAR) at SF, Devin Singletary (BUF) at NE.
Wide Receivers
Terry McLaurin (WAS)
Highest rank: WR10. Lowest rank: WR27.
Seven wide receivers have totaled 16 or more fantasy points against the Giants over their last seven games. New York has allowed 12 touchdowns to wideouts during that period.
After struggling mightily with Dwayne Haskins to start, Terry McLaurin has posted at least 50 yards and a score in two consecutive games. He should go for the trifecta this week.
Prediction: Feast
Other feasters: Will Fuller (HOU) at TB, John Ross (CIN) at MIA.
Allen Robinson (CHI)
Highest rank: WR3. Lowest rank: WR28.
After a rough start to their season, the Kansas City Chiefs secondary has been nothing short of impressive. From a fantasy perspective, not a single outside receiver has reached 12 points against the Chiefs since Week 4.
Allen Robinson has been showcasing his upside, especially as of late – as he's posted 16 or more fantasy points in four consecutive games. That said, he's also had a low floor, with two games of fewer than four fantasy points in the three games prior to his hot stretch. This could be another low-floor matchup.
Prediction: Famine
Other famines: Greg Ward (PHI) vs DAL, John Brown (BUF) at NE.
Tight Ends
Jacob Hollister (SEA)
Highest rank: TE4. Lowest rank: TE15.
Jacob Hollister hasn't done much recently, so this is nothing more than a matchup play. The Arizona Cardinals have given up 1,023 yards and 15 scores to the tight end position this season. Their 19.6 points allowed to the position per game is 4.2 points higher than any other team.
Unless you have one of the top options, I'd roll with Hollister.
Prediction: Feast
Rankings
Check out my rankings to see where the rest of your players stack up:

Subscribe: Apple Podcasts | Google Play | Spotify | Stitcher | SoundCloud | TuneIn | RSS
Elisha Twerski is a featured writer at FantasyPros. For more from Elisha, check out his archive or follow him @ElishaTwerski.