Fantasy Football News Roundup: James Conner, Clyde Edwards-Helaire, Nyheim Hines
The best part about the growth of the fantasy sports industry is that player analysis has never been more accessible. In fact, we're at the point where one of the most overlooked aspects of playing fantasy football is simply reading the news. Often times, there is a lot that can be learned from what a coach or executive is telling us, as well as the information beat reporters are sharing. Using this news to our advantage is one of the few ways fantasy players can create an edge for themselves. Here's a summary of this week's headlines.
Complete early mock drafts using our free draft simulator >>
I mentioned last week that the Steelers' offense seems underrated in fantasy right now. Of course, their value is tied entirely to the health of Ben Roethlisberger, but all indications we've been given are that the franchise quarterback will be ready for Week 1. One of the players affected by Pittsburgh's horrible quarterback situation in 2019 was James Conner, who regressed considerably from a breakout season the year prior.
Conner also dealt with injuries, though, as he played in just 10 games and left several of them early. It was a maddening situation for fantasy owners when the team brought him back before he was ready. Still, the 25-year-old back isn't far removed from a 2018 campaign in which he totaled 13 touchdowns, 973 rushing yards, and 55 receptions in just 13 games. Those are RB1 numbers.
Conservatively positioned as RB25 in our expert consensus rankings, Conner has the ability to seriously outproduce his ADP if given the every-down role for the Steelers. Recently coach Mike Tomlin called the Pitt alum "a featured guy and a proven runner when healthy." He elaborated, "No question in today's game, a featured runner needs to be supplemented and supplemented by guys who are capable of doing similar things in case he misses time…Usually when it's going well, it's because you have a lead dog out front, and that guy is the featured runner."
Yes, Conner is an injury risk (name a running back who isn't), but that prospect is built into his average draft position right now. Tomlin's views on him as a featured back could change as the summer moves along. Right now, however, he's telling us Conner is "the guy." A depressed ADP makes him an easy target in early drafts.
In the least surprising news of the week, we learned that the Chiefs really like former LSU running back Clyde Edwards-Helaire. Kansas City offensive coordinator Eric Bieniemy told us that CEH has "some special traits." He elaborated, "we know one thing that that kid is going to do: he is going to come in and work his tail off. Now, he's just going to be a piece of the puzzle."
We already knew what the Chiefs thought of Clyde when they used their first-round selection on him in the NFL draft. It was a perfect landing spot for a do-it-all back like Edwards-Helaire, as Kansas City should have Patrick Mahomes and Andy Reid around for the foreseeable future. The last time Reid's offense had a back this talented was Kareem Hunt in 2017. That season, Hunt scored 18.4 fantasy points per game, finishing as the RB4 (PPR).
We already knew this about CEH, and now the glowing quotes from coaches and reporters could start trickling in throughout the summer, which will only fuel the hype train. Everyone is going to want their shares of him, but it's crucial to remember that he's a rookie coming into the NFL without a normal offseason. Damien Williams, Darrel Williams, and DeAndre Washington are all free agents after 2021 — but they're still around right now. CEH has immense fantasy football upside this year, but the cost to acquire him will be steep. At best, he will begin the season splitting work with (Damien) Williams. It wouldn't be outrageous to see Edwards-Helaire going in the second-round of re-draft leagues later this summer.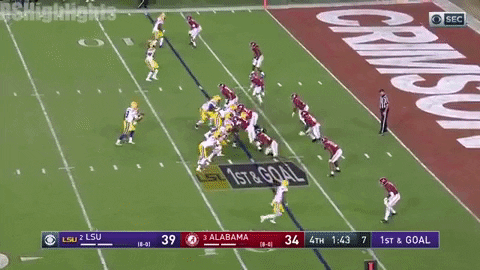 The Indianapolis Colts have a potentially maddening backfield for fantasy football purposes. We thought we had it figured out before the draft. Marlon Mack would handle the early-down and goal-line work. Hines would play on passing downs and in the hurry-up offense. We can deal with two-man backfields for fantasy football purposes. That is part of "the new normal" in the NFL. But three backs? That makes things difficult.
So, of course, the Colts traded up to the 41st pick to select Wisconsin running back Jonathan Taylor in this year's draft. Taylor is viewed as an elite running back prospect, and dynasty league players are ecstatic about his long-term opportunity in this offense — particularly because Mack is a free agent after 2020. Neither Taylor nor Mack is viewed as preferred pass-catching options, however, which means Hines could still see his usual role in 2020.
Then we get this quote from Colts coach Frank Reich, who says, "it wouldn't surprise me if there's a game this season that Nyheim Hines has 10 catches." Reich added, "Philip (Rivers) has an uncanny ability to get the ball to the backs … Nyheim will be very much integrated into the game plan, on all three downs. … Still enough snaps for him to be very, very productive this year. Very productive."
Obviously, a lot of this is coachspeak, but Hines is currently at RB50 (!!) in our expert consensus rankings for PPR leagues. There is a preposterous amount of value to be had if Hines is truly the team's back of choice in passing situations. Reich is also correct in his assessment of Rivers checking down to his running backs. Just last season, we saw Austin Ekeler turn 108 targets in 92 receptions and 993 receiving yards. Hines enthusiasts shouldn't expect that level of production, obviously, but there is no reason not to target him aggressively at his current average draft position.
Here is a list of players who scored at least six touchdowns of 30-plus yards in a season from 2018-19:
So yes, the fantasy football industry is excited to hear Chiefs special teams coach Dave Toub say that he's "not sure" about Hardman continuing his role as the team's primary punt returner. Toub explained that he didn't want to lose Hardman as a returner, but he added that a bigger role on offense would limit his availability on special teams.
Hardman, a second-round rookie last year, received just 41 targets in a crowded Kansas City receiver corps. He wound up totaling 26 receptions, nine of which went for 20 yards or more. It's no secret that the 22-year-old is a bonafide playmaker. The issue will once again be playing time, as the Chiefs retained Sammy Watkins and Demarcus Robinson this spring.
This means Hardman won't simply walk into additional opportunities in 2020. He will have to earn them by straight-up outplaying Watkins and Robinson. While us fantasy analysts can daydream here in mid-May of Hardman receiving 100 targets in this offense, a continued rotation among the wideouts remains the most likely outcome here. That being said, you can do far worse than taking a shot on Hardman late in your draft. Our expert consensus rankings currently have 130th overall at WR52.
Chris Herndon was a big-time breakout candidate in 2019. In 2018, his rookie season, Herndon parlayed 56 targets into 39 receptions, 502 yards, and four touchdowns. He averaged nearly 13 yards per catch. He was a perfect option for fantasy players who wanted to wait to draft a tight end.
Then he flopped. Herndon was suspended for the first four games of 2019, pulled his hamstring immediately after returning, and then injured his ribs in his Week 10 debut. The former fourth-round pick finished what was supposed to be his "breakout" season with one catch for seven yards. Welp.
One of the most important rules of playing fantasy sports is to not write off a player just because they have burned you in the past. That would be playing with our emotions and not our brains. This week, Connor Hughes of The Athletic wrote that the Jets "can't wait to unleash Chris Herndon" this upcoming season.
Herndon currently sits at TE22 (166th overall) in our expert consensus rankings, which means he is basically free in drafts right now. Fantasy players shouldn't head into the year with Herndon as their lone tight end, but we also shouldn't give up on a young player we thought so highly of less than nine months ago. The Jets scored a league-low 25 offensive touchdowns in 2019. They're due for some positive regression.
Dolphins wideout Preston Williams, an undrafted rookie in 2019, showed flashes of fantasy potential before tearing his ACL last November. His best game was his last one, as Williams hung a 5-72-2 line on the Jets in Week 9 before going down. This week, the Miami Herald reported that Williams is "on schedule" for Week 1.
This is great for the fantasy value of the 23-year-old, as the Dolphins had 11 picks in the NFL draft but didn't use any of them on a wide receiver. Miami seems content heading into the 2020 season with an ascending pass-catching corps of Williams, DeVante Parker, and Mike Gesicki. Williams, who handled 7.5 targets per game in eight contests last year, makes for an enticing late-round receiver selection at the moment.
Complete early mock drafts using our free draft simulator >>

Subscribe: iTunes | Google Play | Spotify | Stitcher | SoundCloud | TuneIn | RSS
Brendan Tuma is a correspondent at FantasyPros. To read more from Brendan, check out his archive and follow him @toomuchtuma.
What's your take? Leave a comment