Buy Low, Sell High: Byron Buxton, Cavan Biggio, Ozzie Albies (2021 Fantasy Baseball)
Baseball has always been a game of trends. Each week in this column, we will look at players through the lens of advanced metrics and various statistical trends to discover which players are underachieving or overachieving in the hopes of identifying potential trade targets or those worth selling at peak value.
We now have more data with a week and a half of play behind us. Some of that data can be used to acquire a player at a lower price point because he has lost value or sell players when they peak in value for a larger return on your investment.
Find stats showing that a player's value is actually on the upswing and acquire that player at a fair price, knowing his value is almost sure to keep increasing anyway. Conversely, sell players who hold widely held perceived value but for whom underlying stats show may be on the verge of seeing the floor collapse and get out now.
Thus far, we still have a limited data sample, but we finally have Statcast data to help us out!
Always remember, every ball hit and thrown still tells a story.
Import your team to My Playbook for instant Waiver Wire advice >>
Buy Low
Anthony DeSclafani (SP – SFG)
Anthony DeSclafani is the latest reclamation starter in San Francisco after the Giants turned Kevin Gausman into gold last year. The man they call "Tony Disco" is off to a stellar start this season.
Anthony DeSclafani (@YD_RedSox '10) has a 0.82 ERA through two starts this season, including this gem yesterday afternoon! #ResilientSF https://t.co/ZCIweVLFaT

— Cape League (@OfficialCCBL) April 12, 2021
DeSclafani is throwing his fastball less and his breaking arsenal more. The slider has a 40% whiff rate, and the curveball has a 47.1% whiff rate, and he's commanding both well. That has allowed his four-seam fastball to play up (.236 xSLG), and it has resulted in DeSclafani keeping the ball down and in the park while generating plenty of grounders and strikeouts. If that recipe sounds familiar, it should. That's the foundation I wrote about last month in the evolution of a fantasy ace. While DeSclafani may not have the stuff to ascend to the tier of the game's elites, he most certainly could enjoy the best season of his career in 2021. He was drafted as a backend starter or even a Week 1 streamer in most leagues. Take advantage and buy the evolution.
Corey Knebel (RP – LAD)
Here's what I wrote about Knebel last week: " Knebel has regained his pre-surgery fastball velocity and changed the grip on his curve, producing a better spin rate and break. Dodgers' manager Dave Roberts has already called on him to vulture a save after established closer Kenley Jansen secured a five-out save the night before. Knebel is a priority add in leagues that reward holds, but he's probably next in line if Jansen starts to lose his grip on the role during his final season in Dodger blue."
All of Corey Knebel's 10 pitches, which was all he needed to strike out the side and notch the save. pic.twitter.com/mVb7d2kBsg

— Chad Moriyama (@ChadMoriyama) April 9, 2021
Knebel has yet to give up a run in five appearances with two saves, and two holds under his belt already. He's the perfect add if you're speculating for a splash on saves.
Brandon Crawford (SS – SFG)
It's far too early for batting average to stabilize yet, but Crawford has a .136 BABIP in 31 PA. Surely, a low BABIP can't be the only reason I'm recommending a 34-year-old shortstop with no speed, is it?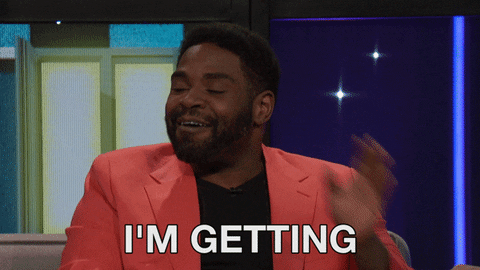 Crawford hit eight home runs in just 54 games last year, and he's currently fifth in MLB in Brls/PA%. The Giants have a new approach to hitting under manager Gabe Kapler, and Crawford is has been hitting the ball harder than ever before (career-high 109.8 max exit velocity in 2020). Crawford looks like an underrated MI play in deeper leagues that can likely be had for a song (if he isn't free off the waiver wire right now).
Ozzie Albies (2B – ATL)
Ozzie Albies was probably the first or second player drafted at 2B this year, but he's off to a brutally slow start; it took him 20 plate appearances to reach base for the first time, and he's slashing (.139/.162/.278). However, a 1.38 BABIP is largely to blame. Albies has never held a BABIP under .285 at the big league level, and his slow start in 2020 was largely saved by a torrid finish to the year. His manager may have begun to second-guess drafting Albies so high, and if so, now would be the time to pounce. Slow start? Whatever. As Albies would say, "That's like a potato fries."
"That's like a potato fries" Ozzie Albies pic.twitter.com/hFrm8SL6Xl

— Baseball Doesn't Exist (@BaseballDoesnt) April 12, 2021
Sell High
Nelson Cruz (UTIL – MIN)
Nelson Cruz was outrageously good last year during the shortened 2020 season. Better yet, he has begun 2021 launching missiles all over the diamond again, leading baseball in barrels per plate appearance, xwOBA, and xSLG. The recommendation to sell has less to do with Cruz's talent and more to do with the fact that Father Time always wins eventually.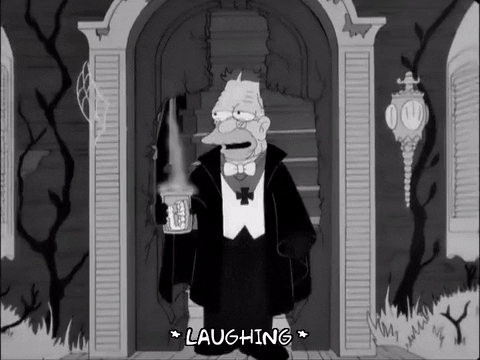 Perhaps Cruz continues his baseball impersonation of Tom Brady, defying time while continuing to play at an elite level. However, we never had a true second half last year to see if Cruz would begin to fall off, and the odds are not great that a 40-year-old Cruz can continue to hit 40 bombs forever. The hot start almost assures your return will be solid, and you may have other needs to fill after an injury-plagued start to 2021.
Byron Buxton (OF – MIN)
I mentioned Buxton in this space last week after a hot opening weekend, and the same reasoning holds. He has continued his torrid start to the year, joining Cruz atop the Brls/PA%, xwOBA, and xSLG leaderboards, but the 140 games he played in 2017 still represent the only time the 27-year-old has ever played more than 100 games in a season. That's a lot of incentive to cash out while you're already ahead if you have needs elsewhere.
Brandon Lowe (2B/OF – TB)
Here's a number for you: 0.0. That's Brandon Lowe's Brls/PA% so far in 2021. Yes, I realize the sample size is ridiculously small. However, Lowe's 31.4% K% and max exit velo of 104.8 also raise a few eyebrows for a player many pegged for 30+ home runs for 2021, and he is the only highly-drafted player without a single barrel thus far. So, when will those 30 homers show up?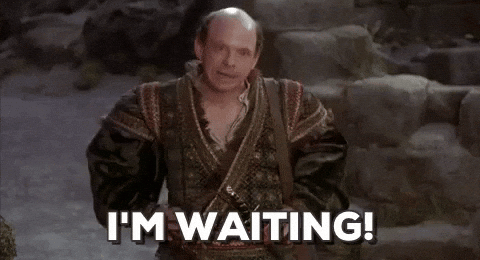 Other players don't have many more Brls/PA%, but the longer you wait for Lowe to start squaring the ball up, the lower his value will fall.
Cavan Biggio (2B/3B – TOR)
Most people drafted Biggio hoping that he'd turn in a 20/20 season, but I was never buying that weak sauce. How weak? How about 101.4 mph max exit velocity weak, which currently ranks fifth lowest in all of baseball. In fact, Biggio has never posted a max exit velo above 104.6 (in 2019), and it's been dropping every year since. He currently has two home runs through eight games, which is more than many stars off to slow starts, so this would be a good time to flip him while the perception remains high.
Ryan McMahon (2B – COL)
Accepting Ryan McMahon for what he is would be a reasonable investment. Still, there are McMahon truthers who have been waiting for that career-defining breakout for a while now, believing playing time was the only issue. Well, McMahon already has five home runs in just ten games to start 2021, so the clamor surrounding him breaking projections has only grown louder. However, McMahon's 2.6% walk rate raises some concerns. While his barrel rate is top 12 in baseball, the max exit velo (108.7) is closer to Evan Longoria than the premier power hitters in the game. Parlay the scorching hot start into a player with a longer track record.
Import your team to My Playbook for instant Lineup & Trade advice >>

Subscribe: Apple Podcasts | Spotify | Google Podcasts | Stitcher | SoundCloud | iHeartRadio
Paul Ghiglieri is a featured writer at FantasyPros. For more from Paul, check out his archive and follow him @FantasyEvolves.