Who Should I Draft?
Aaron Jones or Zach Ertz
---
Aaron Jones

RB - GB

Zach Ertz

TE - PHI

2019 Schedule
Week 1
at CHI
vs. WAS
Week 2
vs. MIN
at ATL
Week 3
vs. DEN
vs. DET
Week 4
vs. PHI
at GB
Week 5
at DAL
vs. NYJ
Week 6
vs. DET
at MIN
Week 7
vs. OAK
at DAL
Week 8
at KC
at BUF
Week 9
at LAC
vs. CHI
Week 10
vs. CAR
BYE WEEK
Week 11
BYE WEEK
vs. NE
Week 12
at SF
vs. SEA
Week 13
at NYG
at MIA
Week 14
vs. WAS
vs. NYG
Week 15
vs. CHI
at WAS
Week 16
at MIN
vs. DAL
Week 17
at DET
at NYG
Aaron Jones

RB - GB

Zach Ertz

TE - PHI

2018 Points
Week 1
‐

4.8

Week 2
‐

9.4

Week 3

4.7

7.3

Week 4

14.2

11.2

Week 5

5.9

17.0

Week 6

4.1

10.3

Week 7
‐

13.8

Week 8

14.6

8.6

Week 9

6.6

‐
Week 10

29.2

26.5

Week 11

22.3

1.5

Week 12

15.3

15.1

Week 13

11.2

8.3

Week 14

16.6

3.8

Week 15

0.8

2.2

Week 16
‐

23.0

Week 17
‐

1.5
Aaron Jones

RB - GB

Zach Ertz

TE - PHI

Expert
Brandon Funston
The Athletic
Among RBs with at least 130 carries in '18, saw 4th-lowest % of 8-man fronts (thank you, Aaron Rodgers) - GB wants to throw more to RBs which could be a further boon for Jones, assuming health
Career-high targets in '18 was 40+ more than his previous best - with Jeffery healthy, the backfield much improved, D-Jax now in the mix and backup TE Goedert pushing for more time, Ertz could revert back to previous target levels
Jason Petropoulos
BRoto Fantasy
Aaron Jones 16 game-pace last season: 1047 yards rushing and 12 rushing TDs 300 receiving yards and 1 TD And keep in mind that he didn't get nearly as many touches as he deserved. He's dripping with upside.
Ertz saw 156 targets last season but the Eagles added Arcega-Whiteside, DJax, Sanders, and Howard. Geodert also has another year in the system and is expected to have a larger role. - In the first 8 games last season Ertz had ONE game with less than 8 targets - In the final 8 games, Ertz had FIVE games with 8 or less targets - The three years before last he had 112, 106, and 110 targets, 75, 78, and 74 catches, and 853, 816, and 824 yards, respectively. It's unlikely he matches last season's numbers so his ADP is too high for my taste. He will definitely provide solid and reliable numbers though.
Bobby Sylvester
FantasyPros
While on the field, Jones was an elusive as any runner in the NFL. The issue, of course, was that Green Bay refused to use him like the three-down machine he can be. That may change with a new coach in town, but until we are certain he is a 300 touch guy, he will likely fall to the third round. Don't mistake that for meaning he doesn't have top 5 RB upside, however, because he most certainly does.
Ertz was spectacular again last season, even outscoring George Kittle in his record-breaking season. There is no doubt that Ertz will produce as long as he stays on the field, and especially with Carson Wentz back. With that said, it seems unlikely that Kittle will catch just 5 touchdowns this season with Jimmy G throwing passes so for now, Ertz sits at the end of that first tier of tight ends.
Mike Tagliere
FantasyPros
If you're looking for a running back who comes with top-six upside, but also comes with a high-degree of uncertainty, Jones is your guy. He's the most talented running back on what should be a top-five scoring offense, but it appears the Packers haven't given up on Jamaal Williams just yet. He's ideally someone you snag as your second running back due to the risk associated with him
With the new additions of DeSean Jackson, JJ Arcega-Whiteside, and Miles Sanders, you have to wonder if Ertz loses of his (tight end) record of 156 targets he saw in 2018. You also have Dallas Goedert coming into his second season after an impressive rookie campaign. Still, it's rare to find a tight end who can average 8-10 targets per game, making Ertz worthy of a pick in the top three rounds
Derek Lofland
FantasyPros
Jones was one of the best running backs in the NFL in the 2nd half of the 2018 season. As long as the new coaching staff continues that usage, he should be a RB1 in 2019. He should also see more targets in the passing game, something the prior coaching staff did not do enough of last year.
Ertz had another monster season at tight end with 1,163 yards and 8 receiving touchdowns. He can be counted on to be one of the best tight ends in the NFL in 2019.
Kyle Yates
The Fantasy Footballers
Ertz put up unreal reception numbers last season and showed everyone that he's a fantasy force to be reckoned with. However, the Eagles added other weapons this offseason, which could take away some of Ertz's overall target numbers. With that being said, there's no reason to expect a drastic drop-off in production. Ertz is a safe pick at the TE position and should be the next player off the board after Travis Kelce.
Nick Zylak
Fantasy Football Advice
Assuming he stays healthy, Aaron Jones is going to be a RB1 this season. He's the best RB on that depth chart by a mile, and he was fantastic when they finally gave him the workload he deserves. Jones had the most carries of 10+ yards of any RB with less than 150 carries last season, while he lead the league in YPC, and was 5th in percentage of runs that gain positive yards (Scott Barrett). The only concern with Jones is his health. He's suffered three separate MCL sprains, a pulled hamstring, and has just 4 career games over 15 carries...and exactly 0 games with 20 or more carries. We just don't know if he's capable of handling the workload we want. He's done everything he can over the offseason to try and get his body into perfect shape. He's down to 5.3% body fat as part of a new diet and workout strategy. At the end of the day, he's worth the gamble in the third round. All of the sure thing RB's are gone at this point, and you start to run out of RB's with top 10 upside. Jones absolutely has that sort of upside in his range of outcomes...he just needs to stay on the field.
Julie Ertz's husband set the single season record for receptions by a TE last year. That's the sort of upside he brings to the table. This season, I expect him to regress a bit on those numbers. DeSean Jackson was brought in, and I expect him to command at least a small target share. Alshon also appeared in just 13 games, and Dallas was a rookie TE. Assuming Alshon remains healthy, and Goedert sees the sophomore TE bump, Zach is going to see less targets. He's still an elite option, but he's absolutely behind Kelce for the top TE, and I have him behind Kittle as well. My current projection has him with 96/950/6. That sort of stat line makes him a good pick in the mid third round. Unfortunately, he's been routinely going in the late second. That's a bit too early for me.
Go Premium For FREE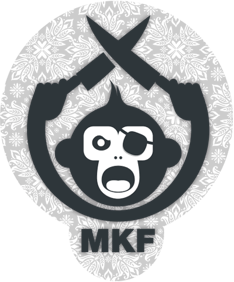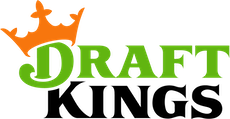 Deposit $10 at any of our DFS partner sites and get a FREE 6 Month HOF Subscription!