Who Should I Draft?
A.J. Green or Adam Thielen
---
Adam Thielen

WR - MIN

A.J. Green

WR - CIN

2019 Schedule
Week 1
vs. ATL
at SEA
Week 2
at GB
vs. SF
Week 3
vs. OAK
at BUF
Week 4
at CHI
at PIT
Week 5
at NYG
vs. ARI
Week 6
vs. PHI
at BAL
Week 7
at DET
vs. JAC
Week 8
vs. WAS
at LAR
Week 9
at KC
BYE WEEK
Week 10
at DAL
vs. BAL
Week 11
vs. DEN
at OAK
Week 12
BYE WEEK
vs. PIT
Week 13
at SEA
vs. NYJ
Week 14
vs. DET
at CLE
Week 15
at LAC
vs. NE
Week 16
vs. GB
at MIA
Week 17
vs. CHI
vs. CLE
Adam Thielen

WR - MIN

A.J. Green

WR - CIN

Receiving
Receptions

90.7

65.5

Rec Yards

1,178.8

948.3

Rec TDs

6.7

6.3

Rushing
Rush Attempts

3.6

0.0

Rush Yards

20.9

0.0

Rush TDs

0.0

0.0

Points
Fantasy Points

159.5

131.2
Adam Thielen

WR - MIN

A.J. Green

WR - CIN

2018 Points
Week 1

10.2

13.2

Week 2

19.1

24.9

Week 3

10.5

5.8

Week 4

19.5

13.8

Week 5

17.6

11.2

Week 6

18.3

8.5

Week 7

17.0

11.7

Week 8

15.8

13.6

Week 9

8.7

‐
Week 10
‐
‐
Week 11

8.6

‐
Week 12

18.5

‐
Week 13

8.8

0.7

Week 14

7.8

‐
Week 15

1.9

‐
Week 16

8.3

‐
Week 17

3.7

‐
Adam Thielen

WR - MIN

A.J. Green

WR - CIN

2018 Targets
Week 1

12

8

Week 2

13

9

Week 3

19

8

Week 4

12

8

Week 5

10

10

Week 6

13

12

Week 7

10

14

Week 8

7

7

Week 9

7

‐
Week 10
‐
‐
Week 11

12

‐
Week 12

9

‐
Week 13

10

1

Week 14

7

‐
Week 15

2

‐
Week 16

6

‐
Week 17

4

‐
Adam Thielen

WR - MIN

A.J. Green

WR - CIN

Expert
Dan Harris
FantasyPros
Thielen was utterly electric for most of the 2018 season, ripping off eight straight 100-yard games and scoring touchdowns at will. And although he finished with an impressive 113 catches, like Stefon Diggs, his production dropped off significantly at the end of the season. If the Vikings focus on the run more like they did in their last few games, then Thielen will have a hard time producing much more than low-end WR2 numbers. But chances are that with Gary Kubiak on board as an adviser, Minnesota will get a bit more creative with their offense. Given what Thielen showed over the first half of last season, he should be considered a high-end WR2.
Michael Petropoulos
BRoto Fantasy
Thielen has put up 1277 and 1373 yards the last two seasons, respectively. He also has 12 total TDs over that span, doubling his output from 4 to 8. He was fourth in the league in red zone receptions in 2018, so 8 TDs can certainly be reached again. Super safe pick.
Brandon Funston
The Athletic
He was shot out of a cannon in '18, with 8 straight 100-yard games - have to worry about how much OC change (to curb pass game) impacted his final 8 games, though (56 rec. YPG)
Bobby Sylvester
FantasyPros
Even though his teammate Diggs managed over 100 receptions, Thielen posted 113 to go with a career-high 1,373 yards and 9 scores. There is room for both of them to finish as top 12 fantasy wideouts seeing that the rest of the receiver corps is barren. Their upside is limited, however, unless one goes down with an injury.
Green is out for 1 to 3 weeks after an ankle injury so his stock has dropped. When he returns, though, can someone explain why everyone suddenly stopped believing Green to be a second-tier fantasy receiver. Every time he has played 16 games, Green has finished among the top 10 fantasy receivers. Sure, there have been two injuries in the last three seasons, but he was still dominant up until those. If you pro-rate his 2018 numbers out to a full season, we were looking at a pace of 90 receptions, 1,374 yards and 12 scores. Friends, that would have placed him sixth among wide receivers in fantasy scoring, just between Julio Jones and Michael Thomas.
Jason Petropoulos
BRoto Fantasy
Injuries. Injuries. Injuries. The only reason why AJ Green can be had around the 5th round. He offers league-winning potential here but also can be a pick that brings you nothing in return depending on his health. No one has ever lost their draft in the fifth round. If Green returns week 4 and plays like he has in his career, people will have wished they drafted him earlier.
Derek Lofland
FantasyPros
Thielen was the 7th ranked fantasy wide receiver with 113 receptions for 1,373 yards and 9 touchdowns. He should continue to be a WR2 with QB Kirk Cousins behind center, but the Vikings commitment to the running game at the end of the season may take away the targets Thielen needs to be a WR1.
The big concern with Green is becoming durability. He only started 10 games in 2016 and 9 games in 2018. Now he has an ankle injury and he will miss regular season games. Green is shaping up as a boom / bust WR3.
Mike Tagliere
FantasyPros
It was right to be a bit hesitant about Thielen last year, as it was going to be tough for both him and Stefon Diggs to be top-15 options. Fortunately, he and Diggs each saw at least 150 targets, allowing both of them to finish as top-10 options. They didn't add anyone to take targets away from them, outside of rookie tight end Irv Smith Jr., and we all know not to expect much out of rookie tight ends. It is worth noting, though, that after his hot start, Thielen was the WR23 from Week 9 through Week 16
Most don't realize that A.J. Green is still an elite wide receiver. The reason he's not going anywhere near the elite receivers this year is due to his injury-plagued history. This decade, there are just four wide receivers who have posted WR2 or better numbers in a higher percentage of games than Green. Those players are Odell Beckham Jr., Julio Jones, Antonio Brown, and Michael Thomas. The difference? You can't get those guys in the third-round. If he stays healthy, he can help you win a fantasy championship. The issue is that he's already suffered an injury and is now expected to miss 1-3 weeks to start the season. It's torn ligaments in his ankle, which can definitely affect performance when he's on the field. He's no longer a safe pick.
Kyle Yates
The Fantasy Footballers
The Vikings are going to have a new dedication to running the ball this season, but that doesn't mean there still won't be massive opportunities for Thielen in this offense. Kirk Cousins and Thielen clearly have chemistry together and there's no reason to doubt Thielen's ability to repeat as a Top-12 WR next season.
Nick Zylak
Fantasy Football Advice
It was really a tale of two seasons for Thielen in 2018. He started the year with 8 consecutive games of over 100 yards, averaging a stat line of 9.25/116/0.75. Over the final 8 games however, he had just one 100 yard game, averaging a stat line of 4.9/56/0.4. Theilen was the top scoring WR by 37 points over the first 8 games, but was just the WR 26 over the second half, ranking behind Zay Jones, Mohamed Sanu and Adam Humphries. So which version of Thielen will we see in 2019? Probably something in the middle. My projections love him. They have him with just under 100 receptions for around 1,400 yards and 7 TD's. If he can put together a season like that, then he's going to be well worth his late second round ADP.
I just can't draft Green this season. He's injured every part of his body, and is now coming off toe surgery. He hasn't been worth has draft stock since 2015, and there's just no reason to believe he will be this season. Mixon and Boyd are going to have major roles in the offense, so Green can have a good season, but he's not going to return to his 2012-2015 form. Now at age 31, the risk just isn't worth it for Green, even at his mid third round ADP. There are plenty of studs still available in that range, many of whom have just as much upside, but without the risk.
Go Premium For FREE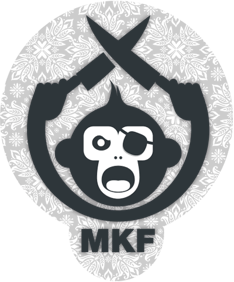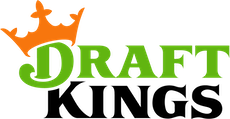 Deposit $10 at any of our DFS partner sites and get a FREE 6 Month HOF Subscription!