Who Should I Draft?
Alshon Jeffery or Tyler Boyd
---
Alshon Jeffery

WR - PHI

Tyler Boyd

WR - CIN

2019 Schedule
Week 1
vs. WAS
at SEA
Week 2
at ATL
vs. SF
Week 3
vs. DET
at BUF
Week 4
at GB
at PIT
Week 5
vs. NYJ
vs. ARI
Week 6
at MIN
at BAL
Week 7
at DAL
vs. JAC
Week 8
at BUF
at LAR
Week 9
vs. CHI
BYE WEEK
Week 10
BYE WEEK
vs. BAL
Week 11
vs. NE
at OAK
Week 12
vs. SEA
vs. PIT
Week 13
at MIA
vs. NYJ
Week 14
vs. NYG
at CLE
Week 15
at WAS
vs. NE
Week 16
vs. DAL
at MIA
Week 17
at NYG
vs. CLE
Alshon Jeffery

WR - PHI

Tyler Boyd

WR - CIN

Receiving
Receptions

66.1

76.2

Rec Yards

896.4

989.9

Rec TDs

6.5

5.8

Rushing
Rush Attempts

0.0

1.0

Rush Yards

0.0

3.4

Rush TDs

0.0

0.0

Points
Fantasy Points

127.7

133.1
Alshon Jeffery

WR - PHI

Tyler Boyd

WR - CIN

2018 Points
Week 1
‐

2.6

Week 2
‐

15.1

Week 3
‐

19.7

Week 4

16.5

10.0

Week 5

3.9

4.4

Week 6

19.4

18.2

Week 7

14.8

2.7

Week 8

3.5

19.6

Week 9
‐
‐
Week 10

4.8

6.5

Week 11

3.3

7.1

Week 12

3.9

14.5

Week 13

3.1

9.7

Week 14

11.0

5.2

Week 15

16.0

9.8

Week 16

8.2

‐
Week 17

11.9

‐
Alshon Jeffery

WR - PHI

Tyler Boyd

WR - CIN

2018 Targets
Week 1
‐

5

Week 2
‐

9

Week 3
‐

7

Week 4

9

15

Week 5

8

7

Week 6

12

9

Week 7

10

4

Week 8

5

10

Week 9
‐
‐
Week 10

8

4

Week 11

5

11

Week 12

3

8

Week 13

5

8

Week 14

9

6

Week 15

8

5

Week 16

5

‐
Week 17

5

‐
Alshon Jeffery

WR - PHI

Tyler Boyd

WR - CIN

Expert
Jason Petropoulos
BRoto Fantasy
It's literally been four years in a row where Jeffrey has ended with between 52-65 receptions and between 789 and 843 yards. His TD's in those years were 4, 2, 9, and 6. He'll have a line around 60/800/6. A solid, if not unspectacular, WR3.
Andy Dalton's True Throw Value last season before getting hurt was .481. That puts him above league average and sandwiches him between Kirk Cousins and Aaron Rodgers. If we look at QBs in a similar TTV tier, we see Cousins - who supported Theilen and Diggs, Rodgers - Who supported Adams and Allison/MVS, then Newton and Brady, two guys who don't necessarily support two startable WRs at this stage in their career. It's going to come down to target share for Tyler Boyd (Which will obviously be effected by AJ Green's health).
Michael Petropoulos
BRoto Fantasy
Tyler Boyd was a stud last year and I don't really understand his ADP. In 14 games last season he totaled 1028 yards and 7 TDs on 108 targets. He became a consistent weekly WR2 and he was also utilized in the red zone. I called Robert Woods last season as a must have WR at ADP. Boyd is my 2019 Woods.
Bobby Sylvester
FantasyPros
Besides the stark gap in ADP, there isn't much of a difference between Alshon and Julian Edelman. Both have missed chunks of time in most season but have performed when on the field. In Alshon's case, it has resulted in three seasons than Edelman has ever produced. There is, of course, injury risk, but he is the epitome of a value pick when you can wait to rounds to add him instead of Edelman.
Boyd just signed a four-year extension with the Bengals which means Zac Taylor must have big plans for him. A.J. Green is still the number one and will be back within a handful of weeks and Andy Dalton can only create so many fantasy points, but Boyd is a strong bet to finish as a WR3.
Mike Tagliere
FantasyPros
Did you know Jeffery finished as the WR20 in his first season with the Eagles, and then finished as the WR26 in 2018 despite missing three full games? He's not an exciting pick, but he's proven production when in the lineup. It surely won't hurt that Carson Wentz should be back and healthy, as he posted better numbers with him than with Nick Foles
It's like everyone forgot how good A.J. Green is/was and now he's dropping down draft boards while Boyd is skyrocketing up them. It's not to say Boyd will return to the waiver wire fodder he was his first two seasons in the league where he scored 15 PPR points just twice in 26 games, but he's not going to return to the player who saw seven or more targets in 9-of-14 games with Green back in the lineup. Do we really believe Andy Dalton can support two consistent top-24 receivers? That's what you're banking on with Boyd, because we know Green will be there if healthy. The only time Dalton has produced two top-30 receivers was in 2014, when Green missed three games, allowing Mohamed Sanu to finish as the WR29. It's not to say it's not possible Boyd takes a leap in the new offense, but he's being drafted at/near his ceiling without a Green injury
Nick Zylak
Fantasy Football Advice
In his first two seasons with the Eagles, Alshon has produced a 16 game season average of 67/900/8.3. That sort of stat line would result in a low end WR 2 for fantasy. We also need to look at the fact that, at least for now, Carson Wentz is healthy. With Wentz as his QB, Alshon has produced 2.5 more targets and 0.25 more TD's per game (as an Eagle of course). My current projection for Alshon is 77/1000/7.4. That's my 18th highest projection among WR's, and means that he's being extremely undervalued as the 30th WR off the board.
I will not be drafting Tyler Boyd this season. His ADP is a bit too high for the third option in an Andy Dalton offense. A.J. Green is back, Mixon will get his touches...and I expect John Ross to at least take a small step forward this season. If you like Boyd then you better be drafting Andy Dalton, because the only way Boyd pays off his ADP is if Dalton goes off.
Derek Lofland
FantasyPros
Jeffery missed 3 games last year and he was up and down all season, finishing with 65 receptions for 843 yards and 6 touchdowns. He is a good WR2 player with WR1 upside.
Boyd had a breakout year with 1,026 yards receiving and 7 receiving touchdowns. He should be a WR3 with upside in a new offense this year.
Go Premium For FREE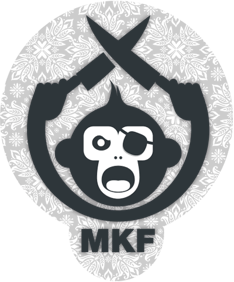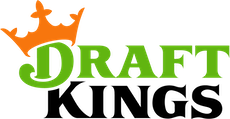 Deposit $10 at any of our DFS partner sites and get a FREE 6 Month HOF Subscription!