Who Should I Draft?
Amari Cooper or Kerryon Johnson
---
Kerryon Johnson

RB - DET

Amari Cooper

WR - DAL

2019 Schedule
Week 1
at ARI
vs. NYG
Week 2
vs. LAC
at WAS
Week 3
at PHI
vs. MIA
Week 4
vs. KC
at NO
Week 5
BYE WEEK
vs. GB
Week 6
at GB
at NYJ
Week 7
vs. MIN
vs. PHI
Week 8
vs. NYG
BYE WEEK
Week 9
at OAK
at NYG
Week 10
at CHI
vs. MIN
Week 11
vs. DAL
at DET
Week 12
at WAS
at NE
Week 13
vs. CHI
vs. BUF
Week 14
at MIN
at CHI
Week 15
vs. TB
vs. LAR
Week 16
at DEN
at PHI
Week 17
vs. GB
vs. WAS
Kerryon Johnson

RB - DET

Amari Cooper

WR - DAL

2018 Points
Week 1

3.7

1.8

Week 2

6.6

11.6

Week 3

11.0

1.7

Week 4

11.6

18.8

Week 5

8.5

1.0

Week 6
‐

0.0

Week 7

17.9

‐
Week 8

9.1

‐
Week 9

4.4

11.8

Week 10

18.9

7.5

Week 11

15.7

3.6

Week 12
‐

30.0

Week 13
‐

5.5

Week 14
‐

39.7

Week 15
‐

4.3

Week 16
‐

2.0

Week 17
‐

1.1
Kerryon Johnson

RB - DET

Amari Cooper

WR - DAL

Expert
Michael Petropoulos
BRoto Fantasy
Darren Bevell is the new OC. Darren Bevell likes to run. The sky is the limit for Kerryon now that Riddick is gone, as long as CJA does not carve out a significant role. KJ Had at least 85 yards in 5 of his last 6 games last season and developed into a consistent RB2. Has potential to increase his TD ouput after scoring only 4 times last season and to increase his receiving totals after going 32/213 in 10 games.
Yes, Coop was a stud with Prescott looking at the surface numbers, but look close and see that it was regular ol' Coop. In 9 games with the Cowboys, Cooper put up single digits 4 times, under 15 7 times, and two monster games where he put up around 35 and 45. The inconsistencies continued.
Brandon Funston
The Athletic
Sophomore stud will head a run-centric offense under OC Bevell and should see a sharp rise in passing game work (60+ catches?) with RB Riddick out of the pic
Bobby Sylvester
FantasyPros
Kerryon is a popular mid-round pick this year for many and while he may be talented, this offense is unlikely to produce enough points to give him much of a ceiling. What's more, is that Kerryon himself has said he isn't a three-down back so his touches will be more limited than the names being drafted above him in the 4th and 5th round.
Cooper has put up some historical numbers to start his career despite playing in an awful offense that refused to throw him the ball. It was no wonder he exploded with a new offense and better quarterback despite learning the playbook on the fly. The ceiling is enormous in his first full season with Dallas but there is also quite a bit of unknown too, particularly his plantar fasciitis.
Derek Lofland
FantasyPros
Johnson showed well in 10 games, finishing the year with 641 yards rushing, 213 yards receiving and 4 touchdowns. Durability is the big concern, he will be recovering from a knee injury this off-season and he had only 118 rushing attempts. He is an upside RB2.
Cooper was a great addition to the Cowboys passing offense, but he is a little hit or miss in their run-heavy scheme. He is a low-end WR1 that should see a ton of targets in the passing game.
Kevin Roberts
Breaking Football
Johnson will be a stud if the Lions feed him. There's risk in believing they will, but it's worth the gamble
Jason Petropoulos
BRoto Fantasy
Darrell Bevell's 12 seasons as an OC saw his offenses finish top 10 in rushing yards ten times. So Johnson should be good to go on the ground. The Lions also released Theo Riddick who saw 71 and 74 targets the last two years. Johnson's receiving pace last season was 341 and 2TDs WITH RIDDICK THERE. So Johnson should be good to go through the air. Basically, Johnson is good to go.
Amari Cooper's career high in TD's is 7. He's passed 1100 yards once. He's passed 75 catches once. He played 9 games for Dallas and put up FOUR games in which his stat line was less than or equal to 5/36/0. And you want to take him in the third round?
Nick Zylak
Fantasy Football Advice
KJ was having a great rookie season before his injury. In that time he was 11th in breakaway percentage and 13th in yards per carry after contact. He was also the best RB on the Lions roster by a mile, ranking second in yards per carry compared to teammates (Scorr Barrett). The signing of C.J. Anderson is certainly annoying...and confusing...but I have full confidence that he'll command a large portion of the work in that backfield. KJ is also an exceptional pass catcher. He registered an 82% catch percentage, generating 32 receptions in 10 games, even with Theo on the roster. This season, the Lions cut Theo Riddick, meaning KJ will have the third down role completely to himself. Johnson has absolutely massive upside this season, and his only path to busting is through injury. I want him on my teams.
I love Amari Cooper this season. He's finally out of Oakland, and in a place where he can see consistent volume. Dak Prescott is by no means an elite QB, but he's a big upgrade from Derek Carr. In the 9 games after being traded last season Cooper averaged 6/80/0.67. He was used in all areas of the field, and he showed his weekly upside with 2 games over 180 yards and 2 scores. He did all of this after being traded in the middle of the season. Receivers usually struggle when they change teams during an offseason, so the fact that he was able to produce right away is incredible. After a full Summer to train with the team, I expect Cooper to have some monster games this season. I'd be very excited to get Cooper in the third round. That's the point in the draft where you should have locked up two stud skill position players already. So capturing the weekly upside of Cooper on top of that is a no brainer.
Mike Tagliere
FantasyPros
Despite having an extremely limited role to start the season, Johnson finished as the RB18 in points per game during his rookie season. The Lions did sign C.J. Anderson, but Johnson has already shown he's able to produce with a veteran on the roster, and he's openly admitted that he doesn't want to be a 20-plus touch running back. He's not going to offer top-five upside, but Johnson should be an RB2 more often than not
It was good to see Cooper go to Dallas and get consistent targets, as that's something he was missing throughout his time in Oakland. He saw at least five targets in each of his nine games with the Cowboys, while seeing seven or more targets in 7-of-9 games. Because of that, he finished as the No. 4 wide receiver in fantasy from the time he joined them, behind only Antonio Brown, Davante Adams, and Julio Jones. He may not offer the consistency that those guys do, but not many do. Cooper should be on the low-end WR1 radar
Go Premium For FREE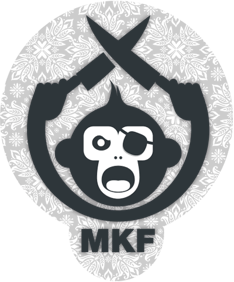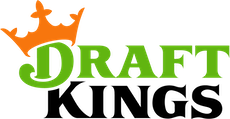 Deposit $10 at any of our DFS partner sites and get a FREE 6 Month HOF Subscription!