Who Should I Draft?
Chris Herndon IV or Kyle Rudolph
---
Kyle Rudolph

TE - MIN

Chris Herndon IV

TE - NYJ

2019 Schedule
Week 1
vs. ATL
vs. BUF
Week 2
at GB
vs. CLE
Week 3
vs. OAK
at NE
Week 4
at CHI
BYE WEEK
Week 5
at NYG
at PHI
Week 6
vs. PHI
vs. DAL
Week 7
at DET
vs. NE
Week 8
vs. WAS
at JAC
Week 9
at KC
at MIA
Week 10
at DAL
vs. NYG
Week 11
vs. DEN
at WAS
Week 12
BYE WEEK
vs. OAK
Week 13
at SEA
at CIN
Week 14
vs. DET
vs. MIA
Week 15
at LAC
at BAL
Week 16
vs. GB
vs. PIT
Week 17
vs. CHI
at BUF
Kyle Rudolph

TE - MIN

Chris Herndon IV

TE - NYJ

Receiving
Receptions

52.8

34.0

Rec Yards

516.4

421.3

Rec TDs

4.3

3.5

Rushing
Rush Attempts

0.0

0.0

Rush Yards

0.0

0.0

Rush TDs

0.0

0.0

Points
Fantasy Points

76.9

63.0
Kyle Rudolph

TE - MIN

Chris Herndon IV

TE - NYJ

2018 Points
Week 1

7.1

‐
Week 2

7.2

3.0

Week 3

10.8

-0.1

Week 4

5.7

1.8

Week 5

4.1

‐
Week 6

3.7

11.6

Week 7

1.6

10.2

Week 8

3.9

7.6

Week 9

2.8

6.2

Week 10
‐

3.4

Week 11

1.3

‐
Week 12

6.3

5.7

Week 13

3.8

3.1

Week 14

0.7

1.4

Week 15

2.3

5.3

Week 16

24.2

14.2

Week 17

1.9

0.8
Kyle Rudolph

TE - MIN

Chris Herndon IV

TE - NYJ

2018 Targets
Week 1

2

0

Week 2

8

4

Week 3

6

2

Week 4

6

1

Week 5

5

0

Week 6

5

2

Week 7

4

7

Week 8

7

2

Week 9

2

4

Week 10
‐

4

Week 11

5

‐
Week 12

7

8

Week 13

3

6

Week 14

5

2

Week 15

3

4

Week 16

9

7

Week 17

5

3
Kyle Rudolph

TE - MIN

Chris Herndon IV

TE - NYJ

Expert
Michael Petropoulos
BRoto Fantasy
Rudolph ended as a TE1 last season despite being very unspectacular . He had only four games in a full season in which he reached 50 receiving yards. A bit less productivity can also be expected with Irv Smith being drafted.
Herndon missing 4 games scares me. Gase did not use the TE position much in Miami, and the offense will need to work without him for the first quarter of the season. It may take some time before Herndon is really back into the action offensively, but has the chance to have a solid second half.
Bart Wheeler
Hail to Fantasy Football
As I get closer to my own draft, I'm lowering Herndon even more. He's suspended 4 games and has a Week 4 bye. He'll be on the waiver wire during his bye week. If you really want him, just wait til then. He won't be playing before then anyway.
Mike Tagliere
FantasyPros
After getting his contract extension to stay with the Vikings, it should be expected for him to remain the starter while they bring rookie Irv Smith Jr. along slowly. Rudolph may have shown up as the No. 8 fantasy tight end at year's end, but he produced top-12 type numbers in just 31.3 percent of his games, while scoring less than 7.0 PPR points in 43.8 percent of his games. With the Vikings talking about a more run-heavy approach in 2019, Rudolph's numbers will suffer even more
Did Herndon make a splash during his rookie season? Yes, he did. Does that mean it'll continue in year two? No. The offense has been completely overhauled, starting up top with the head coach Adam Gase, who turned Mike Gesicki into an afterthought in fantasy, though many experts had him as the top tight end in last year's class. The Jets also added Jamison Crowder and Le'Veon Bell, two players who'll take targets away from Herndon over the middle of the field. Gase's offense has produced less than 58 plays in two of his last three seasons and the Jets are likely to play solid defense with a ball-control style offense. That doesn't add up to much for last year's promising rookie
Nick Zylak
Fantasy Football Advice
Kyle Rudolph was 6th in red zone targets among TE's last season. Unfortunately, he was only able to haul in half of those targets...and just 3 of the 15 resulted in TD's. The Vikings drafted Irv Smith this offseason, but rookie TE's never produce, and they also gave Rudolph a 4 year $36M contract...making him the 4th highest paid TE in the NFL. I expect Cousins to be better in his second season with the team, and Rudolph should be one beneficiary of this. He's going far too late in drafts and is someone I'd feel more than comfortable with as my TE 1
The Jets offense actually looks decent this year. It doesn't mean they will be, but at least there's a chance. We saw flashes of what they're capable of last season, but this year I expect them to take a step forward. Sam Darnold was PFF's top rated QB over the final 4 weeks of the season, which was when he returned from injury. Herndon was also their 7th rated TE over that same stretch. He posted a 39/502/3 stat line in his rookie season. That might not seem like a good stat line…but it's also through just 14 games…and still ranked as the TE 15. Also rookie TE's never do well, as it's a notoriously difficult position for young players. This is how good his rookie year was. Since 1975 just 2 other TE's have ever posted that stat line or better in their rookie season at age 22 or younger. Aaron Hernandez and Rob Gronkowski...that's it. Herndon has absolutely no one behind him on the depth chart and we saw towards the end of last season that he's going to be an every down TE. In fact, not many people know this, but Herndon lined up in the slot on 22% of his snaps last season, including 37% from weeks 13 on. Take the discount on Herndon and pray that others don't catch on.
Bobby Sylvester
FantasyPros
Rudolph didn't compile quite as many fantasy points last year but he was still a top 10 fantasy tight end and actually caught more passes for more yards than in 2017. The difference was touchdown rate so don't be shocked if he bounces back for another nice season in despite Minnesota adding Irv Smith Jr.
Herndon was fine as a rookie in 2018, but let's stop pretending that he is an all-world talent ready to become elite this season. The only reason he stood out was because the Jets' had no pass catchers. Herndon only reached double-digit points three times and never eclipsed 14 points in a game.
Go Premium For FREE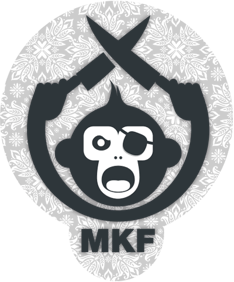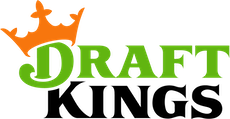 Deposit $10 at any of our DFS partner sites and get a FREE 6 Month HOF Subscription!