Who Should I Draft?
Damien Williams or Melvin Gordon
---
Melvin Gordon

RB - LAC

Damien Williams

RB - KC

2019 Schedule
Week 1
vs. IND
at JAC
Week 2
at DET
at OAK
Week 3
vs. HOU
vs. BAL
Week 4
at MIA
at DET
Week 5
vs. DEN
vs. IND
Week 6
vs. PIT
vs. HOU
Week 7
at TEN
at DEN
Week 8
at CHI
vs. GB
Week 9
vs. GB
vs. MIN
Week 10
at OAK
at TEN
Week 11
vs. KC
at LAC
Week 12
BYE WEEK
BYE WEEK
Week 13
at DEN
vs. OAK
Week 14
at JAC
at NE
Week 15
vs. MIN
vs. DEN
Week 16
vs. OAK
at CHI
Week 17
at KC
vs. LAC
Melvin Gordon

RB - LAC

Damien Williams

RB - KC

Rushing
Rush Attempts

193.2

166.9

Rush Yards

894.0

792.8

Rush TDs

8.1

7.3

Receiving
Receptions

47.5

51.6

Rec Yards

427.6

414.6

Rec TDs

2.6

3.9

Points
Fantasy Points

194.2

185.0
Melvin Gordon

RB - LAC

Damien Williams

RB - KC

2018 Points
Week 1

18.6

0.0

Week 2

24.6

0.2

Week 3

14.4

1.6

Week 4

23.9

‐
Week 5

18.0

0.0

Week 6

33.0

0.1

Week 7
‐

0.0

Week 8
‐
‐
Week 9

18.3

0.0

Week 10

22.5

0.0

Week 11

15.6

‐
Week 12

18.6

‐
Week 13
‐

4.5

Week 14
‐

15.0

Week 15
‐

24.3

Week 16

11.4

18.0

Week 17

6.6

11.9
Melvin Gordon

RB - LAC

Damien Williams

RB - KC

2018 Targets
Week 1

13

0

Week 2

7

1

Week 3

4

2

Week 4

10

0

Week 5

4

0

Week 6

4

0

Week 7
‐

0

Week 8
‐

0

Week 9

4

0

Week 10

6

0

Week 11

6

0

Week 12

2

‐
Week 13
‐

2

Week 14
‐

5

Week 15
‐

6

Week 16

3

7

Week 17

3

1
Melvin Gordon

RB - LAC

Damien Williams

RB - KC

Expert
Brandon Funston
The Athletic
Fantasy PPG finishes at RB in half-PPR over past 3 seasons has been 3rd, 7th and 5th, respectively - the rub here is obviously a very real holdout threat that could wipe out half a season in '19 - if he signs before your draft, vault him into the top 5 RBs
Fit the bill nicely in KC backfield after K. Hunt suspension/release - No. 2 RB in half-PPR FAN PPG over final 3 weeks - HC Reid's comments of RB committee ring hollow given that has never been his style
Bobby Sylvester
FantasyPros
Prior to the holdout becoming a realistic possibility, Gordon was locked into the top 6 picks. At this point, however, he is falling out of even the second round in most cases and that may further plummet if the holdout extends into the preseason. He doesn't have much to lose by holding out but if the Chargers realize their window to win is closing, chances are that he'll be signed well before your fantasy draft.
Williams entered 2018 with virtually no production to his name but exploded when given the opportunity in Andy Reid's offense. So long as he can get healthy and earn his spot as the starter, he will be a top 20 running back with room for much more. That upside will depend entirely on his large of a role he can handle, as the offense is certain to score plenty of points, plus Andy Reid is talking up a committee with Carlos Hyde.
Derek Lofland
FantasyPros
Gordon was 6th among fantasy running backs, despite playing in only 12 games in 2018. He should continue being a bell cow running back on a great offense, but his contract holdout is becoming concerning.
Williams had a nice close to the season and he should have a big role in their offense in 2019. Williams is a high-end RB2 with RB1 upside in one of the best offenses in the NFL.
Kevin Wheeler
DraftWize
I'm assuming a 4-game hold out here
I'm assuming Williams isn't the starter over the entire season. Williams had a nice 4-game run to end the season, but was under 13 touches in two of them, he won't be the only fantasy producer in this backfield.
Kevin Roberts
Breaking Football
You have to play to pay off in fantasy football and (gulp) Gordon is pretty overrated. He's still talented with a big role if he plays, but this isn't a risk worth taking in my eyes
The committee talk has me scared of Damien, largely because his price is so steep. I still like him, but not in the first round
Michael Petropoulos
BRoto Fantasy
Very risky pick right now with the holdout. Obviously would be a huge steal if he returns, but you have to take him in one of the first three rounds.
The #1 RB in an Andy Reid offense is a fantasy stud. It's science. So get the RB that is going to lead this backfield. Oh yeah, Reid also never employs an RBBC, so don't believe that either.
Jason Petropoulos
BRoto Fantasy
What makes MelGo so lethal is his rushing TD upside and usage in the passing game. Never included in discussion of best pass-catching backs, MelGo has been racking up receptions for years. Last season, Chargers RBs combined for a receiving line of - 138 targets, 104 receptions, 1,029 yards, 7 TDs. That is gold. The only concern here is the holdout. If he's starting for the Chargers on Week 1, many people will be lucky they grabbed him at a discount.
Damien Williams was a starter in 5 games last season. In those five games he saw at least 10 rushing attempts and at least 6 targets in every game but one. Furthermore, he scored a TD in every one of those games and actually scored 8 in total. Williams was extended by the Chiefs this offseason and only has Carlos Hyde (The worst receiving back in the NFL over the past few seasons - oh and his rushing numbers aren't very good either) and 5'8" 201lb 6th rounder Darwin Thompson. Damien Williams is not going to lose his job if healthy. Andy Reid also mentioned that he'd use an RBBC "like in Philly." If you look at Andy Reid's RBs over the last FIFTEEN seasons, he has used a RBBC one time. That was in 2009, when the Eagles were transitioning from Westbrook to McCoy. Other than that, Reid has sprinkled RBs like Ware and West in at times but that's about it. I expect this "RBBC" to be more of the same - a RBBC of sprinkles. Grab Williams at a value.
Nick Zylak
Fantasy Football Advice
I do not believe Melvin Gordon will sit out the entire season. If he does, then he'll be right back in this same situation next year. He'll still be under contract with the Chargers, they will still have the leverage, and he'll just be one year older, with a lot less money. What we could see happen is Gordon hold out for half the season, and then return to finish the year. That would allow him to become a FA next summer and get a new contract. The latest reports suggest that the teams aren't close to making a deal, and I find it hard to believe a team would want to give up a lot in trading for him. If this situation hasn't been resolved by the time your draft rolls around, then I don't see how you could feel good about drafting him. He'll be a stud when he plays, but missing out on your first or second round pick for potentially half a season is a major blow. There are too many elite options available in the first two rounds to justify taking him that early while this situation is still unresolved.
Damien Williams has as much upside as any running back in fantasy. Unfortunately, he also has a wide range of outcomes. He suffered a hamstring injury early in camp, which forced him to miss a week and a half of practice. There are now reports Andy Reid might go with a committee approach...something he hasn't done since his days with the Eagles. We're going to need to watch closely what happens for the remainder of camp. If he wins the starting job, and doesn't suffer a setback...then I'm drafting him. If it's a clear split, or he suffers another injury, then I'll fade.
Rich Piazza
Fantasy Shed
There is more risk in drafting Gordon than there is with Elliot. Gordon is on the last year of his contract, and the Chargers have two viable running backs they can turn to in his absence. The urgency for the Chargers front office isn't as great to get a deal done like it is in Dallas with Ezekiel Elliot. There are plenty of RB-needy teams that have the current and future cap space available to make a trade if that's the direction the Chargers decide to take.
Mike Tagliere
FantasyPros
He's not going to win the rushing title or anything and it's very unlikely that he finishes as a top-three fantasy running back, but he's about as safe as they come considering he's been a top-eight running back in each of the last three seasons. There were just four running backs who delivered RB2 or better performances in at least 90 percent of their games: Christian McCaffrey, Saquon Barkley, Ezekiel Elliott, and Gordon. His holdout is starting to get a bit concerning, as we have no solution in sight, making him a risky second-round pick at this point.
It's never a bad thing to have the running back attached to Andy Reid's offense, though Williams shouldn't go inside the top few rounds due to the question marks surrounding him. He's still yet to have more than 13 carries in a regular season game, so what makes us believe he's going to stand up to a full workload? The Chiefs also signed Carlos Hyde, who happens to be a pretty good running back, though all many remember is that he didn't produce while on the Jaguars. If you were deciding between Hyde and Williams on the same roster at this point last year, Hyde would've been the no-brainer. Williams may be a stud, but he also comes with dud potential
Kyle Yates
The Fantasy Footballers
While Melvin Gordon's health gives us cause for concern, there's no doubting his talent and production when he's on the field. Gordon gives you a safe floor week in and week out with his presence in the receiving game and this offense should only be better with Hunter Henry coming back into the fold. While Gordon's not in the tier of the guys above, such as Barkley, Zeke, CMC and Kamara, he's a solid RB1 option to lead your fantasy team to victory in 2019.
Go Premium For FREE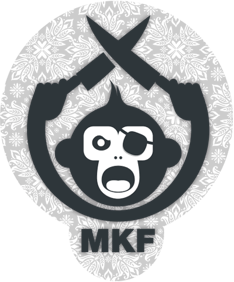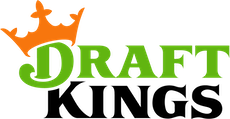 Deposit $10 at any of our DFS partner sites and get a FREE 6 Month HOF Subscription!