Who Should I Draft?
Davante Adams or James Conner
---
James Conner

RB - PIT

Davante Adams

WR - GB

2019 Schedule
Week 1
at NE
at CHI
Week 2
vs. SEA
vs. MIN
Week 3
at SF
vs. DEN
Week 4
vs. CIN
vs. PHI
Week 5
vs. BAL
at DAL
Week 6
at LAC
vs. DET
Week 7
BYE WEEK
vs. OAK
Week 8
vs. MIA
at KC
Week 9
vs. IND
at LAC
Week 10
vs. LAR
vs. CAR
Week 11
at CLE
BYE WEEK
Week 12
at CIN
at SF
Week 13
vs. CLE
at NYG
Week 14
at ARI
vs. WAS
Week 15
vs. BUF
vs. CHI
Week 16
at NYJ
at MIN
Week 17
at BAL
at DET
James Conner

RB - PIT

Davante Adams

WR - GB

2018 Points
Week 1

29.2

14.8

Week 2

14.5

12.4

Week 3

9.5

11.2

Week 4

6.4

8.1

Week 5

30.5

20.0

Week 6

24.9

25.2

Week 7
‐
‐
Week 8

33.2

13.3

Week 9

22.3

10.0

Week 10

13.3

17.7

Week 11

4.9

16.6

Week 12

7.5

12.9

Week 13

19.4

15.3

Week 14
‐

14.1

Week 15
‐

13.9

Week 16
‐

13.1

Week 17

9.4

‐
James Conner

RB - PIT

Davante Adams

WR - GB

Expert
Michael Petropoulos
BRoto Fantasy
Despite missing 3 games last season, Conner ended with 973/12 rushing and 55/497/1 receiving. The Pittsburgh Steelers RB is THE perennial RB you want to own. Don't buy into the Samuels/Snell noise. Even Rashard Mendenhall had back to back years with over 1350 total scrimmage yards and at least 8 TDs. Conner is much better.
Adams was so ridiculously consistent last season it is a little mind blowing. Had a TD in 11 of 15 games and in the games he did not have a TD he went 8/81, 5/133, 10/166 and 8/119. HE NEVER SCORED SINGLE DIGITS. If you take his worst fantasy game of the season and multiply it by 16, HE WOULD STILL HAVE BEEN WR14.
Brandon Funston
The Athletic
Was No. 8 RB in half-PPR PPG and even though I think he'll lose a few more touches to backup J. Samuels this time around, there'll likely be a few more touches to share with WR A. Brown gone
Combined 35 receiving TDs over past 3 seasons trails only Antonio Brown (36) - blossomed in PPR in '18, finishing 2nd in targets (169) and setting career high with 111 catches (75 was previous best)
Kevin Wheeler
DraftWize
In 2018 Conner had 13 total TDs, 55 receptions, nearly 1,000 rushing yards, and nearly 500 receiving yards, 22 carries+targets per games - and 34% of his carries came against 8+ in the box. @JeffHaseley
Davante Adams scored at least 16.0 PPR Points in every game last season, it was the highest minimum score of a guy who played over 10 games in @StaggsNFL database which dates back to 2013. Eric Decker had the next highest minimum at 11.7 points in 2013.
Jason Petropoulos
BRoto Fantasy
Conner will be a workhorse this season. A Steelers workhorse is someone you want. Please don't overthink this.
His worst game last season was 8/81/0. Talk about consistency.
Mike Tagliere
FantasyPros
When Conner wore down at the end of the 2018 season, did the Steelers get a bit worried? They reached for Benny Snell in the fourth-round of the draft, highlighting they clearly felt running back depth was a need. With Antonio Brown and Jesse James gone, there are over 200 targets that have vacated the team, so it's possible Conner can build upon his strong 2018 season. The slight risk of a timeshare knocks him down into the second round, though he's got top-six upside
To know that he finished as the No. 3 wide receiver in fantasy football despite Aaron Rodgers throwing just 25 touchdowns, it should let you know how high his ceiling actually is. It wasn't just one game, either. It took 14.9 PPR points on average to be a top-24 receiver in 2018, and Adams is the only receiver in the NFL who hit that number in every single one of his games
Sean Koerner
The Action Network
benefits from chaotic 2nd half of RB1 Tier
Bobby Sylvester
FantasyPros
Through 10 games last year, Conner was a top-tier fantasy back before slowing down and suffering an injury toward the end of the year. He still has that type of potential, of course, with this Steelers offense but there are talks of the workload being split with Jaylen Samuels or Benny Snell which should keep Conner out of the first round of your fantasy drafts.
Adams finished behind Hopkins and Tyreek in fantasy points last year but he was #1 in points per game despite his QB playing on one leg. Adams has now been a WR1 for three straight seasons thanks to double-digit touchdowns every year. He should be gone before the 1/2 turn in most drafts.
Kyle Yates
The Fantasy Footballers
Conner undoubtedly has the talent to be the workhorse back in Pittsburgh, but seems destined to have Jaylen Samuels and Benny Snell eat into the workload. There's still going to be plenty of work going Conner's way and he should be a steady fantasy contributor week in and week out.
Adams now enters his 6th season in the NFL finally getting the respect his numbers deserve. The last three seasons, Adams has put up a total of 35 touchdowns. LaFluer's offense concerns me, but when you have one of the greatest QB's to ever play the game throwing you the ball, it can overcome those concerns...Adams is a lock for another 10 TD's this year and you should feel confident having him as your team's WR1.
Nick Zylak
Fantasy Football Advice
Conner averaged 19.6 half PPR points per game last season. It's worth noting that he averaged 23.5 points per game over his first 8 weeks, then just 12.8 points per game over his final 5. He also had 5 100+ yard rushing performances in those first 8 weeks, then exactly zero games over 65 rushing yards over the last 5 weeks. Part of this was likely due to injuries, but part is also the varience of TD's. He scored 10 TD's over those first 8 weeks, then 3 over his final 5. The 13 total TD's in 13 games is going to regress, and he's now likely to see less of an opportunity share with the emergence of Jaylen Samuels. Furthermore, the offense as a whole is likely to regress in the post AB era. They were 4th in both plays per game and TD's per game last season, both of which are likely to drop this season. Conner isn't a bad pick, there are just so many other good picks
I'll always admit when I'm wrong on a player. I didn't think Adams was this good. But he proved last season that he's an elite WR and when you pair someone of his talent level with Aaron Rodgers…then you have someone worthy of a first round pick in fantasy. Adams finished last season with 111/1389/13...through 15 weeks! He's that rare receiver that has a chance to lead the league in receptions and TD's. He does drop the ball more than we would like, but I really don't care about that stat for fantasy. All I look for is volume, and he's got just as much as anyone. He's 3rd in my projections with 158 targets, and we know that the red zone role is going to be massive. I have no problem if you want to take Hopkins over Adams. The projections, floor and upside are all extremely close. For me, the tie breaker comes down to their QB's...and Adams gets to catch balls from Aaron Rodgers.
Derek Lofland
FantasyPros
Conner should be the lead back in Pittsburgh in 2019 and as long as he can stay healthy, he should have RB1 value behind one of the best offensive lines in the NFL.
Adams was one of the lone bright spots for a disappointing Green Bay Packers team and he should be an elite weapon again in 2019 playing with QB Aaron Rodgers.
Go Premium For FREE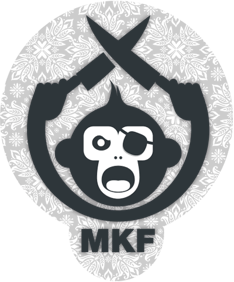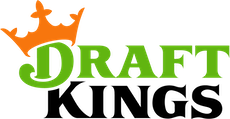 Deposit $10 at any of our DFS partner sites and get a FREE 6 Month HOF Subscription!