Who Should I Draft?
D.J. Moore or Robby Anderson
---
D.J. Moore

WR - CAR

Robby Anderson

WR - NYJ

2019 Schedule
Week 1
vs. LAR
vs. BUF
Week 2
vs. TB
vs. CLE
Week 3
at ARI
at NE
Week 4
at HOU
BYE WEEK
Week 5
vs. JAC
at PHI
Week 6
at TB
vs. DAL
Week 7
BYE WEEK
vs. NE
Week 8
at SF
at JAC
Week 9
vs. TEN
at MIA
Week 10
at GB
vs. NYG
Week 11
vs. ATL
at WAS
Week 12
at NO
vs. OAK
Week 13
vs. WAS
at CIN
Week 14
at ATL
vs. MIA
Week 15
vs. SEA
at BAL
Week 16
at IND
vs. PIT
Week 17
vs. NO
at BUF
D.J. Moore

WR - CAR

Robby Anderson

WR - NYJ

Receiving
Receptions

64.9

58.7

Rec Yards

891.4

869.6

Rec TDs

4.4

6.7

Rushing
Rush Attempts

13.0

3.1

Rush Yards

127.8

11.3

Rush TDs

0.1

0.0

Points
Fantasy Points

126.2

127.5
D.J. Moore

WR - CAR

Robby Anderson

WR - NYJ

2018 Points
Week 1

0.3

9.2

Week 2

11.8

0.7

Week 3

0.3

0.2

Week 4
‐

1.8

Week 5

6.7

24.3

Week 6

3.7

3.9

Week 7

2.9

4.4

Week 8

12.9

‐
Week 9

4.8

3.3

Week 10

2.5

‐
Week 11

21.7

‐
Week 12

9.8

2.2

Week 13

6.5

4.8

Week 14

6.7

13.6

Week 15

1.4

15.6

Week 16

1.9

20.0

Week 17

8.1

2.4
D.J. Moore

WR - CAR

Robby Anderson

WR - NYJ

2018 Targets
Week 1

0

1

Week 2

2

5

Week 3

2

4

Week 4
‐

6

Week 5

4

5

Week 6

5

5

Week 7

5

10

Week 8

6

‐
Week 9

2

6

Week 10

5

‐
Week 11

8

‐
Week 12

9

5

Week 13

8

7

Week 14

8

7

Week 15

3

11

Week 16

7

13

Week 17

8

8
D.J. Moore

WR - CAR

Robby Anderson

WR - NYJ

Expert
Bart Wheeler
Hail to Fantasy Football
I'd gotten a little to low on him. Probably still too low versus others and likely won't end up with him in any leagues because of that.
Bobby Sylvester
FantasyPros
Moore is the de facto number one receiver in Carolina and has upside to blossom into a high-end WR2 if everything goes right this year. Much of it will depend on whether or not Cam Newton's shoulder truly is healthy.
If you are drafting Anderson because you believe Sam Darnold is going to breakout, you may want to be more prudent. If it is because this receiver corps is horrendous, now that's another story. Anderson is a lock to see 100 targets and commonly notches 14+ yards per catch so he is a strong flex play or even WR3.
Kevin Wheeler
DraftWize
Third highest avg targeted air yards per Next Gen stats
Mike Tagliere
FantasyPros
Moore became a full-time player for the Panthers in Week 8, so we've already seen a glimpse of what he can offer. But how high is his consistency and what players was he comparable to once he did take over that starting job? His teammate Curtis Samuel saw nearly the same target share in those weeks and actually offered more constant production. Moore is the superior player, but he'll also see more top-tier cornerbacks than Samuel will. With Cam Newton's hit-or-miss accuracy, Moore will definitely have some duds thrown in, which is why he's best-suited as a WR3 on your fantasy team
There are many latching onto what Anderson did at the end of the year to justify him as a rock-solid WR3, but you should be a bit more skeptical. Not only was it a small sample size (four weeks of top-notch production), but he has a new head coach (Adam Gase) who hasn't been kind to fantasy owners. On top of that, the Jets added Le'Veon Bell and Jamison Crowder to the pass-catching corps, which will take away some of the target upside for Anderson. While he's a solid player, you have to wonder if there'll be much consistency from this offense
Derek Lofland
FantasyPros
Moore probably could have had a better year if the team had involved him earlier and QB Cam Newton did not have a bum shoulder. He is a WR3, but he has a ton of upside in this offense. He will be the lead target with WR Devin Funchess now in Indianapolis.
Anderson is a young player on a young offense with a lot of upside. If he is given the featured role in the offense, he should compete for WR3 status in 2019.
Nick Zylak
Fantasy Football Advice
Moore played in both of the games that Funchess missed last season. His stat lines were 8/91/0 and 4/81/0. Now, that's an extremely small sample size, but we need to consider were the targets are going in that offense. The majority of the targets will be disbursed between CMC/Moore/Samuel/Olsen. Aside from that it's just going to be small amounts of volume here and there. Moore has the 14th highest projection among WR's according to my model. I have him projected for 74/1181/4.8. He's also an extremely safe pick. He has the 5th lowest chance to miss time due to injury according to sports injury predictor, and there's a 0% chance he gets passed on the depth chart. If anything, Newton is going to be better than he was last season. Every single bit of data points towards Moore having a breakout season this year. Moore was a first round pick last season, and he boasts an 88th percentile height adjusted speed score, a 94th percentile burst score, an 89th percentile catch radius, a 92nd percentile SPARQ-x score, a 97th percentile college dominator rating, and a 98th percentile college breakout age. He also just turned 22 and is already the Panthers #1 WR. Moore was also 1st in the league in yac/rec among WR's with at least 30 receptions, and Newton had the highest adjusted yards per completion of his career when targeting Moore last season. We also need to look at how he closed last season. He saw 8+ targets in 5 of his last 7 weeks. I'll be drafting as much Moore as I can this season, and I suggest you do the same.
I absolutely love Robby Anderson this season. He spoke out at the end of last year and expressed that he was disappointed with his production in his third year (50/752/6). Even this stat line, which we can really consider his floor, resulted in a WR 36 finish. A large reason for Anderson's lack of production last season was injuries. Both he and Darnold missed time due to injuries, finally both getting healthy late in the season. When they were finally healthy, they showed what they are capable of together. Darnold closed the season as the highest graded QB from weeks 14 on, while Anderson was PFF's 3rd highest graded WR, and was 5th in yards per route run over that same stretch (among WR's with at least 25 targets). I expect to see major strides forward in Darnold's second season, and I expect these two to have some really nice weeks together. The Jets offense is going to be fun to watch this season...and Anderson is going to be a big reason for that.
Go Premium For FREE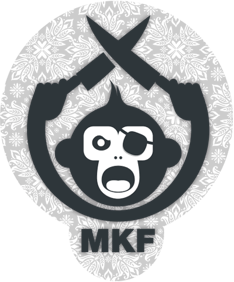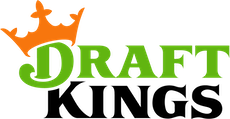 Deposit $10 at any of our DFS partner sites and get a FREE 6 Month HOF Subscription!