Who Should I Draft?
Eric Ebron or David Njoku
---
Eric Ebron

TE - IND

David Njoku

TE - CLE

2019 Schedule
Week 1
at LAC
vs. TEN
Week 2
at TEN
at NYJ
Week 3
vs. ATL
vs. LAR
Week 4
vs. OAK
at BAL
Week 5
at KC
at SF
Week 6
BYE WEEK
vs. SEA
Week 7
vs. HOU
BYE WEEK
Week 8
vs. DEN
at NE
Week 9
at PIT
at DEN
Week 10
vs. MIA
vs. BUF
Week 11
vs. JAC
vs. PIT
Week 12
at HOU
vs. MIA
Week 13
vs. TEN
at PIT
Week 14
at TB
vs. CIN
Week 15
at NO
at ARI
Week 16
vs. CAR
vs. BAL
Week 17
at JAC
at CIN
Eric Ebron

TE - IND

David Njoku

TE - CLE

Receiving
Receptions

51.6

54.1

Rec Yards

583.7

638.5

Rec TDs

6.1

4.9

Rushing
Rush Attempts

0.0

0.0

Rush Yards

0.0

0.0

Rush TDs

0.0

0.0

Points
Fantasy Points

94.2

92.2
Eric Ebron

TE - IND

David Njoku

TE - CLE

2018 Points
Week 1

11.1

1.3

Week 2

8.6

2.0

Week 3

3.3

3.6

Week 4

10.0

5.2

Week 5

22.5

6.9

Week 6

13.0

11.5

Week 7

3.1

11.2

Week 8

9.7

‐
Week 9
‐

5.3

Week 10

25.1

1.8

Week 11

0.0

‐
Week 12

16.5

12.3

Week 13

5.2

0.8

Week 14

12.5

3.5

Week 15

0.8

3.0

Week 16

2.8

13.3

Week 17

12.0

6.2
Eric Ebron

TE - IND

David Njoku

TE - CLE

2018 Targets
Week 1

5

7

Week 2

4

7

Week 3

11

2

Week 4

10

7

Week 5

15

10

Week 6

7

12

Week 7

7

6

Week 8

3

0

Week 9
‐

5

Week 10

3

1

Week 11

0

‐
Week 12

7

5

Week 13

16

6

Week 14

8

4

Week 15

3

5

Week 16

5

4

Week 17

6

7
Eric Ebron

TE - IND

David Njoku

TE - CLE

Expert
Michael Petropoulos
BRoto Fantasy
Prior to last season, Eric Ebron never topped 61 recs. 711 yards, or 5 TDs in a season. He went 66/750/13 last season, setting career highs everywhere. Doyle is healthy again though folks, and don't forget that in 2017 he was a huge part of the offense, going 80/690/4. In the games that Doyle played in last season, Ebron totaled 18 receptions, only 3 per game, 38 yards per game and 7 TDs. Huge TD Numbers obviously, but 3/38 is nothing to write home about. Devin Funchess is now in Indy too so they have another big weapon to use in the red zone. This could be a one year wonder for Ebron.
Njoku was not quite the fantasy stud that some expected last season, but he was decent, 639/4 ending as TE4. I know a lot of people are off of him because of the addition of OBJ, but I would not be super surprised if he puts up numbers comparable to Jarvis Landry this season and becomes a main target for Baker Mayfield. I like him at his ADP.
Jason Petropoulos
BRoto Fantasy
Ebron was actually incredibly inefficient and efficient at the same time last season. Ebron saw 110 targets but only had 66 catches. His inefficiency was bailed out by the fact that 13 of them were TDs. I'm not betting on the insanely high TD% again.
Njoku finished behind Burton and Hooper last season and now is being taken before both of them. His 9th TE ADP isn't outrageous, but it's just not really a value. He's in a great offense, but where is there room for OBJ, Landry, Chubb, Higgins/Callaway, and Njoku? Plus it's not like last season was a bad statistical baseline, he saw 89 targets!
Mike Tagliere
FantasyPros
You don't need us to tell you that Ebron's going to come back down to earth in 2019, right? Let's say you're optimistic and aren't worried about the additions of Devin Funchess and Parris Campbell, or the return of Jack Doyle. He scored 14 touchdowns in 2018, which ranks as the third-most all-time by a tight end. His targets (110), however, ranked 13th all-time, and his yardage (750) ranked 132nd all-time. Regression is coming
It's hard looking on the bright side if you're a Njoku supporter, as he had the opportunity of a lifetime last year when Josh Gordon was traded. It allowed him to see much more targets in the offense with Baker Mayfield, though it didn't turn into what many had hoped. He ranked seventh in targets (89), but ninth in fantasy scoring. The addition of Odell Beckham surely isn't going to help him add to that target total, so he'll need to get more efficient in order to take the next step
Nick Zylak
Fantasy Football Advice
I genuinely don't know what to do with Ebron. He's going to have some really nice weeks, and he's going to have some really not so nice weeks. The way I see it is this, Ebron's final stat line is probably going to be decent, but he's going to be frustrating to own. The Colts have Hilton/Campbell/Funchess/Mack/Hines/Doyle also in line for targets, so expecting Ebron to be consistent is a little ridiculous. He'll be a great DFS play becasue we know the weekly TD upside is massive, but for season long, he's going to be so difficult to trust. I'm not avoiding him, but I'll probably let other people deal with the headache.
Njoku has put together two solid seasons to start his career, but he's poised for a breakout in 2019. Remember why we were excited about Njoku when he entered the league. He boasts a 79th percentile height adjusted speed score, a 96th percentile agility score, a 93rd percentile catch radius and an 82nd percentile SPARQ-x score. The addition of Odell is going to open up holes in the defense, and another offseason with Baker should help their timing and chemistry. Baker and Chubb are already elite at their respective positions, so this offense is going to dominate both on the ground and through the air. They should be amongs the league leaders in points scored, after finishing in the bottom 10 in 10 of the last 11 years (finally got up to 19th last season). There are a good amount of weapons on this offense, so it's a similar situation to Hunter Henry in that there's a chance his production is a little up and down. My current projection on him is 51/667/5...which might sound low, but it still ends up being the 9th highest projection among TE's. With that being an extremely reasonable projection, and still finishing relatively high, I have no problem targeting him where he's going in drafts.
Bobby Sylvester
FantasyPros
Ebron had an excellent fantasy season in 2018 but it was almost exclusively touchdown driven. You can say that is good, but why would we think it was the norm after the exact opposite was the knock on him all along. The scariest thing about Ebron is that when Doyle came back from injury, Ebron played just 22%, 38% and 40% of the team snaps even despite his prior performance. Ebron isn't even a lock to be the starter so be careful on draft day.
Njoku was solid but unspectacular last season, finishing after Trey Burton and Austin Hooper as the TE9. Yes, he will have a full season of Baker Mayfield, but he will also have Odell Beckham now hogging the targets. With both of those major changes, Njoku should still end back up in the top 10 this season.
Derek Lofland
FantasyPros
Ebron had 750 yards receiving and 14 touchdowns in 2019. There are concerns that Jack Doyle being healthy in 2019 could hurt his value, but his touchdowns should keep him in the TE1 discussion.
Njoku will benefit from having QB Baker Mayfield starting all 16 games and having WR Odell Beckham Jr. take a safety out of short part of the field. Njoku has the potential to make a huge jump in production in his third year.
Go Premium For FREE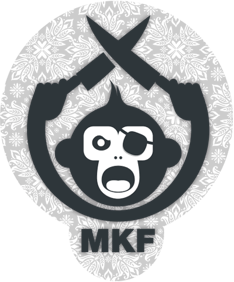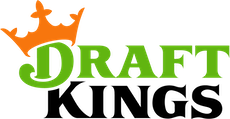 Deposit $10 at any of our DFS partner sites and get a FREE 6 Month HOF Subscription!