Who Should I Draft?
JuJu Smith-Schuster or Todd Gurley
---
Todd Gurley

RB - LAR

JuJu Smith-Schuster

WR - PIT

2019 Schedule
Week 1
at CAR
at NE
Week 2
vs. NO
vs. SEA
Week 3
at CLE
at SF
Week 4
vs. TB
vs. CIN
Week 5
at SEA
vs. BAL
Week 6
vs. SF
at LAC
Week 7
at ATL
BYE WEEK
Week 8
vs. CIN
vs. MIA
Week 9
BYE WEEK
vs. IND
Week 10
at PIT
vs. LAR
Week 11
vs. CHI
at CLE
Week 12
vs. BAL
at CIN
Week 13
at ARI
vs. CLE
Week 14
vs. SEA
at ARI
Week 15
at DAL
vs. BUF
Week 16
at SF
at NYJ
Week 17
vs. ARI
at BAL
Todd Gurley

RB - LAR

JuJu Smith-Schuster

WR - PIT

2018 Points
Week 1

20.7

11.9

Week 2

29.3

18.1

Week 3

19.6

11.6

Week 4

21.6

6.0

Week 5

29.3

9.4

Week 6

34.5

13.1

Week 7

26.6

‐
Week 8

27.5

3.3

Week 9

13.9

7.8

Week 10

22.0

16.3

Week 11

9.4

10.4

Week 12
‐

24.9

Week 13

28.5

4.9

Week 14

5.8

25.0

Week 15

24.4

4.0

Week 16
‐

9.5

Week 17
‐

9.7
Todd Gurley

RB - LAR

JuJu Smith-Schuster

WR - PIT

Expert
Brandon Funston
The Athletic
No. 1 RB in '18 falls down the '19 draft list because of an arthritic knee that is expected to bring about a reduced-workload maintenance plan by the Rams - definition of a high risk/reward pick
He's likely to have to work harder with A. Brown out of the picture, but Juju is in the mold of guys like Anquan Boldin and Hines Ward who didn't mind working hard and played like they were born to play football
Kevin Roberts
Breaking Football
The knee issue is concerning, but Gurley could still have a big role in a great system. If he falls into the second round I won't be ignoring him
Michael Petropoulos
BRoto Fantasy
Juju is going 100/1600/10 this season. He is a beast and while people think the TDs may not be there, he was second in the league with 16 red zone receptions last season.
Mike Tagliere
FantasyPros
There are some real questions surrounding Gurley as we enter the 2019 season. Not only did C.J. Anderson play over him during the playoffs, but the Rams also traded up to the start of the third-round to select Darrell Henderson, an explosive running back out of Memphis. The Rams also matched an offer sheet the Lions submitted to backup running back Malcolm Brown, meaning the Rams are more worried about Gurley than they're letting on. We all know Gurley comes with plenty of upside, but we also know you can't win your fantasy league in the first-round, but you can definitely help lose it.
With Antonio Brown out of town, many will automatically assume that Smith-Schuster will get more targets. You shouldn't be so quick to jump aboard that train. He saw 166 targets in 2018, which ranked fourth in the league. On top of that, the Steelers threw the ball a league-high 687 times. On top of that, he'll now see a bit more shadow coverage from top cornerbacks, making life a tad difficult. He's still going to be the focal point of their pass-attack, making him worthy of a second-round pick
Bobby Sylvester
FantasyPros
Gurley most certainly slowed down at the end of the year and comes with risk because of the unknown surrounding his knee. With that said, he was so exceptional each of the last two years that even with a 25% drop in production, he would still be an easy top 10 back. He still has more upside than any back including this year's big four so don't hesitate to snag him in the back end of the first round if you are feeling lucky.
There is no doubt about it that JuJu was the best slot receiver in football last year. Part of that, of course, had to do with Antonio Brown drawing loads of attention, and it remains to a question how he will perform outside versus stronger cornerback matchups. The target share is expected to improve but that assumes Big Ben again throws a league-high 675 passes which seems unlikely.
Derek Lofland
FantasyPros
I never want to hear that my RB1 is managing his arthritic component in his knee and his usage in the postseason last year screamed that knee had some issues. He is still a RB1 in a great scheme, but I think the days of him being the best fantasy running back in the NFL are over, as the Rams will need to manage his touches for him to stay healthy.
Smith-Schuster should be the lead receiver in Pittsburgh with WR Antonio Brown on his way out the door. Smith-Schuster had 111 receptions for 1,426 yards and 7 touchdowns last year and he should be primed for a big jump in Year 3 as the lead receiver.
Kyle Yates
The Fantasy Footballers
The Steelers passed an absurd 689 times in 2018, which lead to incredible opportunities for both Antonio Brown and Juju. With Brown now in Oakland, there's the potential for Juju to step in and receive a ridiculous amount of targets. However, I'm projecting the Steelers offense to move more towards a balanced approach by running the ball more and Juju is going to draw consistent double team coverage. While I still believe Juju can prevail under these circumstances, expectations need to be tempered with the young 22 year old.
Nick Zylak
Fantasy Football Advice
Unfortunately, I will not have any shares of Todd Gurley this season. It's not that he can't have a good year, it's just that it's not worth the risk. With Darrell Henderson drafted to fill the Alvin Kamara role, his upside is capped. We know he's never again going to see the same sort of volume he has over the past few seasons, so even being in this prolific offense might not be able to save him. There is absolutely a chance that Gurley pays off his ADP and carries your team to the championship. However, it's unlikely, and just not worth the gamble. Unless he falls to the third round I can't justify drafting him.
Juju has the 4th most receptions of all time through a WR's first two seasons. And that was with AB there. AB accumulated 168 targets last season. Try to wrap your head around that. Juju had 166 targets last year…and now 168 have just been vacated. Please don't listen to people who tell you that he'll do worse because he's the #1 now. There is absolutely a chance that he regresses on a per target basis, but there is very little talent in that WR core and they are going to find themselves down more than usual. 180 targets is well within his range of outcomes. My latest projection update has Juju with 175 targets, and he has edged past Adams with my top overall projection
Go Premium For FREE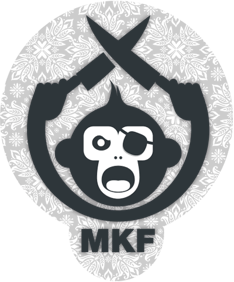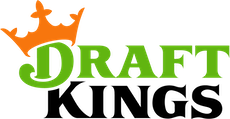 Deposit $10 at any of our DFS partner sites and get a FREE 6 Month HOF Subscription!