Who Should I Draft?
Keenan Allen or Antonio Brown
---
Antonio Brown

WR - OAK

Keenan Allen

WR - LAC

2019 Schedule
Week 1
vs. DEN
vs. IND
Week 2
vs. KC
at DET
Week 3
at MIN
vs. HOU
Week 4
at IND
at MIA
Week 5
vs. CHI
vs. DEN
Week 6
BYE WEEK
vs. PIT
Week 7
at GB
at TEN
Week 8
at HOU
at CHI
Week 9
vs. DET
vs. GB
Week 10
vs. LAC
at OAK
Week 11
vs. CIN
vs. KC
Week 12
at NYJ
BYE WEEK
Week 13
at KC
at DEN
Week 14
vs. TEN
at JAC
Week 15
vs. JAC
vs. MIN
Week 16
at LAC
vs. OAK
Week 17
at DEN
at KC
Antonio Brown

WR - OAK

Keenan Allen

WR - LAC

Receiving
Receptions

95.2

98.0

Rec Yards

1,221.4

1,273.7

Rec TDs

8.9

6.7

Rushing
Rush Attempts

0.0

3.7

Rush Yards

0.0

27.6

Rush TDs

0.0

0.0

Points
Fantasy Points

174.6

169.2
Antonio Brown

WR - OAK

Keenan Allen

WR - LAC

2018 Points
Week 1

15.3

16.8

Week 2

6.7

6.7

Week 3

11.0

2.4

Week 4

12.2

6.3

Week 5

22.1

9.5

Week 6

16.5

10.3

Week 7
‐

7.2

Week 8

19.4

‐
Week 9

10.2

15.2

Week 10

15.6

11.7

Week 11

17.7

15.0

Week 12

6.7

13.2

Week 13

21.4

22.8

Week 14

3.5

13.8

Week 15

10.9

‐
Week 16

30.5

5.8

Week 17
‐

6.4
Antonio Brown

WR - OAK

Keenan Allen

WR - LAC

2018 Targets
Week 1

16

11

Week 2

17

8

Week 3

9

7

Week 4

11

10

Week 5

13

9

Week 6

6

6

Week 7
‐

5

Week 8

8

‐
Week 9

11

10

Week 10

6

9

Week 11

13

12

Week 12

13

7

Week 13

13

19

Week 14

7

9

Week 15

7

0

Week 16

19

8

Week 17
‐

7
Antonio Brown

WR - OAK

Keenan Allen

WR - LAC

Expert
Bart Wheeler
Hail to Fantasy Football
Moving him and Amari Cooper back into Round 2.
Richard Savill
Fantasy Six Pack
Antonio Brown appears ready for work. The climbdown of his grievances with the league over equipment looks headed for a soft landing. However, for optimism to flourish it requires no further incidents or grievances. Plus a strong tonic of consistent commitment from Brown when it's all over with. He remains a volatile stock in fantasy. The reward depends on more than just his presence, but consistent performance with a new team and quarterback. Visual frustration symphonies on the sideline in the key of Dez B is something no one wants to see.
Brandon Funston
The Athletic
Move to OAK not an upgrade in terms of QB, offensive environment, but good reason to believe that, given Raiders offensive construct, Brown could very well lead NFL in targets (200+, maybe?)
Bucking the injury-prone label with back-to-back injury-free top 12 fantasy finishes at WR
Mike Tagliere
FantasyPros
He's now going away from Ben Roethlisberger, so let's see if he remains an elite fantasy wide receiver like he's claimed. We've witnessed both Amari Cooper and Michael Crabtree remain consistent with Derek Carr under center and it's not as if there's been a new offense installed from last year where we can expect a drastic change. Because of that, Brown is likely going to be a tad inconsistent. Still, he's one of the rare cases where you can essentially lock him in for 150 targets if he's on the field. That's where the next question is: Will he be on the field? He's dealing with frostbite on both his feet and is upset about the NFL telling him he's unable to wear his current helmet. The drama continues...
With Tyrell Williams taking off to the Raiders, will Allen play on the perimeter much more, or do those targets go to Travis Benjamin? My guess is that he stays in the same role, though he might have a few more targets come his way. Throughout his time in the league, Allen has been a bit more up-and-down than fantasy owners would like, but his potential increase in targets could even that out a bit. He's a fine low-end WR1 if you go RB-heavy in the first two rounds
Dan Harris
FantasyPros
Brown is one of the great route runners in the game, and although he was looking at a sharp decline in his quarterback play and his touchdown numbers hid some of his regression last year, he was surely in line for double-digit targets per game and a likely WR1 season. Of course, with Brown comes drama, and we've already seen plenty of it this preseason. Brown has been dealing with frostbite on his feet, and is now purportedly threatening to retire unless he is permitted to use his old helmet, which is no longer allowed by the NFL. Even assuming Brown plays, which he likely will, he's cost himself time to build chemistry with Derek Carr. It's hard to draft Brown with any confidence at this point and until we see him actually on the field and practicing with Carr, fantasy owners would be wise to avoid him absent a steep drop in price.
Allen has been incredibly consistent over the last two seasons, with 102 catches in 2017 and 97 last year. He's got an excellent connection with Philip Rivers, and should once again be in line for a borderline WR1 season in all formats. The only remote reason for concern is the return of Hunter Henry and the evolution of Mike Williams, but Allen should get his. The ankle injury that should keep him out this preseason should not threaten his availability for the opener, so don't shy away from him on draft day.
Bobby Sylvester
FantasyPros
You can say what you want about Brown's attitude but he has one heck of a work ethic which has led to him being one of the all-time great receivers. Derek Carr is a rough draw for him, but Brown is still in the second-tier of WRs and likely to reach double-digit TDs for the 5th time in 6 seasons. His minor concerns over the frostbite and threatened retirement drop his stock a bit, but he is still a WR1.
Allen continues to produce big numbers every time he is on the field. This year may be a different story, though, as Mike Williams is expected to take a major step forward and Hunter Henry is returning. Allen should still lead this team in receptions and yards but he isn't exactly a second-tier fantasy weapon anymore.
Derek Lofland
FantasyPros
Brown has been a clown show since he arrived in Oakland. He has WR1 ability, but his head is not in a good place and he plays on a terrible offense. He is a boom / bust WR2.
Allen had 97 receptions for 1,196 yards and 6 touchdowns last year. He is a solid WR2 on an offense that no longer relies on him as much as they did in years past in the passing game.
Kevin Wheeler
DraftWize
"While I disagree with the arbitrator's decision, I'm working on getting back to full health and looking forward to rejoining my teammates on the field. I'm excited about this season appreciate all the concerns about my feet." - AB 8/12
Michael Petropoulos
BRoto Fantasy
Antonio Brown has been a top 5 WR every single season since 2013 under Big Ben. Those days are gone. Derek Carr is not Big Ben, and AB was a worse receiver last season. He is also considering retiring because of a helmet.
Keenan Allen is only 27 years old. Keenan Allen has over 1000 yards in 3 of 4 seasons in which he was healthy. Keenan Allen was on pace to put 1450/8 the year he missed half the season. Keenan Allen is perpetually one of the most consistent fantasy players in the league and is averaging 100 catches per season over the last two seasons. This man is an absolute lock for 95/1100/5 and that would be disappointing. No more Tyrell Williams which may open more of a deeper route tree for KA, his Y/R dropped by a yard and a half from 17-18, Hunter Henry is back so defenses will have a legitimate threat in the middle of the field to help KA with more single coverage matchups and more space to operate. Everyone is on Mike Williams to explode, what about Keenan Allen just doing exactly what he's done for years, with a slight uptick. He can go 110/1400/8 if all goes well. Sign me up.
Jason Petropoulos
BRoto Fantasy
Antonio Brown was third in True Target Value last season seeing 168 targets from Big Ben. If we assume AB sees the same amount of targets this season and consider the downgrade from Roethlisberger to Derek Carr throwing those passes, AB's TTV drops to 13th. He's a high-end WR2 with an unbelievable amount of off-field baggage. The value is not there at the moment in drafts.
Allen played three games last season without Melvin Gordon and his numbers increased across the board: - Target share jumped from 28% to 34% - Receptions went from 6 to 8 per game - PPR PPG: 16 - 22 And the thing is, his numbers with MelGo are still very good. Allen is a player with a set role that is going to put up solid fantasy numbers. He's being undervalued in drafts.
KJ
Fantasy Team Advice
Without timetable for return due to frostbite in his feet from cryptotherapy. Basically undraftable until we have a more concrete timeline on his recovery
Kyle Yates
The Fantasy Footballers
Antonio Brown now shifts from the Steelers to the Oakland Raiders and now has to begin life without Big Ben throwing him the ball. While Brown will still be a target monster in Oakland, it's easy to expect some drop-off in production due to the difference from Big Ben to Derek Carr throwing him the ball. Brown will still have every opportunity to succeed, but it's important to remember that the days of 1,500+ receiving yards for Antonio is most likely over.
Nick Zylak
Fantasy Football Advice
I won't be drafting AB this season. It's nothing to do with his age or his talent, there are just too many unknowns for me to spend an early second round pick on him. He's changing team, which is never something you want for a WR, and he's going to a lower volume offense with a worse QB. Brown can complain all he wants about Big Ben and Pittsburgh, but Big Ben is a great QB, fed him the ball, and they were an elite offense. Only one of those are going to be true in Oakland. Carr is far from an elite QB and they are not going to be an elite offense. The only positive is that they are likely to feed him. Unfortunately for Brown, these targets will be less numerous, and come with less upside than they did in Pittsburgh. There are so many other elite players going in his range that I just can't justify spending such a high value pick on him.
Over the past two seasons Allen has averaged 100 receptions for a little under 1,300 yards and 6 TD's. Once considered injury prone by the public, Allen has put together back to back healthy seasons, and has done so has a target hog in the offense. The return of Hunter Henry will impact his TD upside, but his targets should remain the same, since Tyrell left in FA. His early third round ADP is extremely fair, as my projections have him finishing the season as a low end WR 1. I don't see a path for him finishing in the top 3...but I also don't see a path to him busting aside from a freak injury. Allen is a guy I would draft, but not one I'd ever reach on.
Go Premium For FREE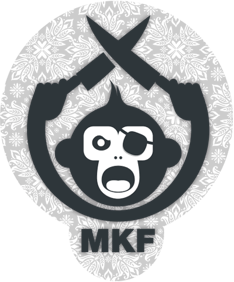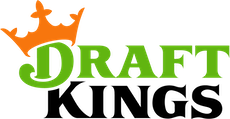 Deposit $10 at any of our DFS partner sites and get a FREE 6 Month HOF Subscription!