Who Should I Draft?
Kenny Golladay or Tyler Lockett
---
Kenny Golladay

WR - DET

Tyler Lockett

WR - SEA

2019 Schedule
Week 1
at ARI
vs. CIN
Week 2
vs. LAC
at PIT
Week 3
at PHI
vs. NO
Week 4
vs. KC
at ARI
Week 5
BYE WEEK
vs. LAR
Week 6
at GB
at CLE
Week 7
vs. MIN
vs. BAL
Week 8
vs. NYG
at ATL
Week 9
at OAK
vs. TB
Week 10
at CHI
at SF
Week 11
vs. DAL
BYE WEEK
Week 12
at WAS
at PHI
Week 13
vs. CHI
vs. MIN
Week 14
at MIN
at LAR
Week 15
vs. TB
at CAR
Week 16
at DEN
vs. ARI
Week 17
vs. GB
vs. SF
Kenny Golladay

WR - DET

Tyler Lockett

WR - SEA

Receiving
Receptions

74.0

64.7

Rec Yards

1,090.6

1,021.4

Rec TDs

6.1

7.0

Rushing
Rush Attempts

0.9

8.7

Rush Yards

6.8

54.3

Rush TDs

0.0

0.1

Points
Fantasy Points

145.4

149.0
Kenny Golladay

WR - DET

Tyler Lockett

WR - SEA

2018 Points
Week 1

11.4

11.9

Week 2

14.9

12.0

Week 3

11.3

14.2

Week 4

7.4

5.3

Week 5

15.8

16.4

Week 6
‐

8.0

Week 7

3.7

‐
Week 8

1.2

10.7

Week 9

5.4

2.2

Week 10

13.8

14.5

Week 11

17.3

7.2

Week 12

9.0

16.5

Week 13

5.0

12.2

Week 14

0.5

5.9

Week 15

14.6

5.6

Week 16

5.8

9.9

Week 17
‐

12.9
Kenny Golladay

WR - DET

Tyler Lockett

WR - SEA

2018 Targets
Week 1

12

4

Week 2

9

7

Week 3

7

6

Week 4

4

6

Week 5

9

5

Week 6
‐

4

Week 7

2

‐
Week 8

1

2

Week 9

4

4

Week 10

13

6

Week 11

14

5

Week 12

8

5

Week 13

8

2

Week 14

4

6

Week 15

8

2

Week 16

15

5

Week 17
‐

2
Kenny Golladay

WR - DET

Tyler Lockett

WR - SEA

Expert
Brandon Funston
The Athletic
He had a perfect passer rating on his targets, and he was No. 1 in FAN PTS per target - with Doug Baldwin gone, he should see a fair amount more targets this season as clear go-to guy
Michael Petropoulos
BRoto Fantasy
I liked Golladay A LOT last season but his price has gone up too much for me to like him this season. He went 70/1063/5, but that was without Marvin Jones for a significant amount of time, TJ Hockenson, and Darren Bevell, who will likely turn the Lions into a run first team for the first time in ages.
Jason Petropoulos
BRoto Fantasy
After Tate was shipped out last season, Babytron's 16-game pace was 80/1172/4.
Lockett had 965 yards and 10 TDs on ONLY 90 TARGETS last season. Lockett will now mostly to be a slot WR, taking the place of Baldwin (played there 60% last year when Baldwin was out). Lockett led the league with a 89.7 catch% in the slot last season and Doug Baldwin was being drafted in the 2nd/3rd round not too long ago in the same role. Wilson is one of the most efficient passers in the league - 2nd in True Throw Value last season - so give me his #1 WR even in a run-heavy O.
Mike Tagliere
FantasyPros
It's clear that the Lions view Golladay as their long-term WR1, though you do have to wonder just how high his ceiling will be. Despite Golden Tate leaving and Marvin Jones missing time at the end of the season, Golladay finished as the No. 21 receiver in fantasy. When drafting him as your WR2, understand that he may not have the upside or consistency of guys like Stefon Diggs and Brandin Cooks
The loss of Doug Baldwin will surely open up some targets for Lockett, and the best part is that they'll come where he's most effective. Lockett has posted the third-best numbers in the league from the slot over the last two years, behind only Tyreek Hill and A.J. Green. In the games that Baldwin missed all/most of in 2018, Lockett played in the slot on 59.4 percent of his snaps. His efficiency will have a hard time remaining as high as it was in 2018, but his increased snaps in the slot can help make up for it
Bobby Sylvester
FantasyPros
Golladay did have a mini breakout last season but it came while Marvin Jones was shelved and Golden Tate was playing in Philly. Now that he isn't the only competent receiver on the depth chart, his volume share should plummet. He is still a WR2, but be careful with the extent of your expectations.
Lockett had just 70 targets last year and before Baldwin came back, he was the secondary target behind Brandon Marshall. Lockett isn't primary weapon, nor will he likely become one. He is still a WR3, but is being vastly overdrafted with over optimistic expectations about his transition to an entirely different type of receiver.
Nick Zylak
Fantasy Football Advice
Golladay is a popular breakout pick this season, but I've yet to take him in a mock draft. It's not that he's a bad pick, or that he needs to be avoided at all, but there just always seems to be someone else I'd rather have. Golladay posted a 70/1063/5 stat line in his sophomore season in 2018, and there is absolutely room for him to expand on that number this season. The Lions only good WR's are him, Jones and Amendola...so he's going to see a significant share of the targets. The problem is that 1) the Lions are going to run the ball a lot this season...and 2) Jones was used more as the downfield threat and red zone option before his injury last season. Golladay absolutely proved that he's capable of an expanded role, so that could change in his third year, but it's still tough to pull the trigger on him as often times my #1 WR (after going RB heavy in the first three rounds). By no means should you avoid Golladay, but for sure don't reach on him, because there are a lot of great options still on the board in his range.
Lockett is going to be an interesting player to watch this preseason. I can't tell yet where his ADP ends up, but I have a feeling a lot will depend on how D.K. Metcalf does during the preseason. If Metcalf looks bad, and Lockett is clearly the top option, then I expect his ADP to fall somewhere in the 4th round. If that's the case, then I'll likely pass. He's not a bad pick in that range, but it takes away a lot of his upside. Remember, last season Wilson had a perfect passer rating when targeting him, so there's going to be regression on a per play basis. He currently holds the 25th highest projection according to my model, and I'm comfortable drafting Lockett in the mid to late 5th round. Unfortunately, he's usually not still on the board.
Derek Lofland
FantasyPros
Golladay was one of the pleasant surprises in Detroit last year and he should have WR2 value playing with QB Matthew Stafford.
Lockett showed a lot of promise last year with 57 receptions for 965 yards and 10 touchdowns. He is the lead receiver in Seattle at this point and he should have WR2 upside.
Go Premium For FREE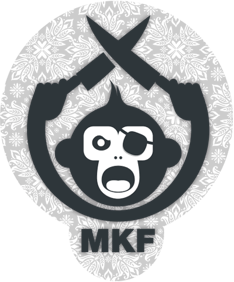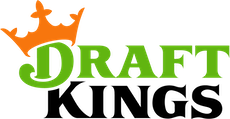 Deposit $10 at any of our DFS partner sites and get a FREE 6 Month HOF Subscription!