Who Should I Draft?
Leonard Fournette or Aaron Jones
---
Aaron Jones

RB - GB

Leonard Fournette

RB - JAC

2019 Schedule
Week 1
at CHI
vs. KC
Week 2
vs. MIN
at HOU
Week 3
vs. DEN
vs. TEN
Week 4
vs. PHI
at DEN
Week 5
at DAL
at CAR
Week 6
vs. DET
vs. NO
Week 7
vs. OAK
at CIN
Week 8
at KC
vs. NYJ
Week 9
at LAC
vs. HOU
Week 10
vs. CAR
BYE WEEK
Week 11
BYE WEEK
at IND
Week 12
at SF
at TEN
Week 13
at NYG
vs. TB
Week 14
vs. WAS
vs. LAC
Week 15
vs. CHI
at OAK
Week 16
at MIN
at ATL
Week 17
at DET
vs. IND
Aaron Jones

RB - GB

Leonard Fournette

RB - JAC

Rushing
Rush Attempts

181.8

249.2

Rush Yards

928.2

948.8

Rush TDs

8.0

7.6

Receiving
Receptions

36.8

44.2

Rec Yards

283.4

370.2

Rec TDs

1.4

1.5

Points
Fantasy Points

174.6

184.0
Aaron Jones

RB - GB

Leonard Fournette

RB - JAC

2018 Points
Week 1
‐

5.5

Week 2
‐
‐
Week 3

4.7

‐
Week 4

14.2

3.5

Week 5

5.9

‐
Week 6

4.1

‐
Week 7
‐
‐
Week 8

14.6

‐
Week 9

6.6

‐
Week 10

29.2

22.9

Week 11

22.3

20.1

Week 12

15.3

22.8

Week 13

11.2

‐
Week 14

16.6

4.1

Week 15

0.8

6.4

Week 16
‐

13.1

Week 17
‐
‐
Aaron Jones

RB - GB

Leonard Fournette

RB - JAC

2018 Targets
Week 1
‐

3

Week 2
‐
‐
Week 3

1

‐
Week 4

1

1

Week 5

3

‐
Week 6

1

‐
Week 7
‐
‐
Week 8

2

‐
Week 9

4

‐
Week 10

5

5

Week 11

6

2

Week 12

5

3

Week 13

4

‐
Week 14

3

3

Week 15

0

4

Week 16
‐

5

Week 17
‐
‐
Aaron Jones

RB - GB

Leonard Fournette

RB - JAC

Expert
Brandon Funston
The Athletic
Among RBs with at least 130 carries in '18, saw 4th-lowest % of 8-man fronts (thank you, Aaron Rodgers) - GB wants to throw more to RBs which could be a further boon for Jones, assuming health
Kevin Wheeler
DraftWize
Leonard Fournette is going to get a lot of opportunity in DeFilippo's scheme. "I'll know a little bit more after this week in terms of how many plays he gets winded and all those things in a game-like atmosphere," DeFilippo said of the third-year running back. "But I know Leonard's goals. Leonard's goal is to be the best back in this league, and unique star players play a lot of football. So, to me, he needs to play and so that's where we're at with that." Jaguars.com
Jason Petropoulos
BRoto Fantasy
Aaron Jones 16 game-pace last season: 1047 yards rushing and 12 rushing TDs 300 receiving yards and 1 TD And keep in mind that he didn't get nearly as many touches as he deserved. He's dripping with upside.
Fournette's backups - Alfred Blue, Thomas Rawls, and Benny Cunningham - aren't putting fear in anyone's heart. Health is the only concern here, as Fournette will see the volume necessary to make him a high-end RB2 when healthy. He's currently a nice value pick.
Michael Petropoulos
BRoto Fantasy
All about health for Fournette. He was the #4 overall pick, so the Jaguars are really trying to justify that pick. He will be fed early and often and will be well worth his ADP if he stays healthy, but assuming his health is likely a fool's errand.
Bobby Sylvester
FantasyPros
While on the field, Jones was an elusive as any runner in the NFL. The issue, of course, was that Green Bay refused to use him like the three-down machine he can be. That may change with a new coach in town, but until we are certain he is a 300 touch guy, he will likely fall to the third round. Don't mistake that for meaning he doesn't have top 5 RB upside, however, because he most certainly does.
Fournette was inefficient last year but we can chalk that up to awful quarterback play and all the injuries on the offensive line. What it truly comes down to here is whether or not he can stay on the field. If he can, Fournette should lead the league in touches and would have no trouble reaching double-digit TDs on his way to a top 8 fantasy RB finish.
Mike Tagliere
FantasyPros
If you're looking for a running back who comes with top-six upside, but also comes with a high-degree of uncertainty, Jones is your guy. He's the most talented running back on what should be a top-five scoring offense, but it appears the Packers haven't given up on Jamaal Williams just yet. He's ideally someone you snag as your second running back due to the risk associated with him
Everyone remembers what they saw last, which is why Fournette is dropping down draft boards. The last time fantasy owners saw him play, he totaled just 126 rushing yards and one touchdown over his last three games. What they don't know is that the Jaguars offensive line was missing 4-of-5 starters at the end of the year. Fournette is locked into 20 touches per week, which is extremely odd to find at the start of the third-round, which is where you can get him 90 percent of the time
Derek Lofland
FantasyPros
Jones was one of the best running backs in the NFL in the 2nd half of the 2018 season. As long as the new coaching staff continues that usage, he should be a RB1 in 2019. He should also see more targets in the passing game, something the prior coaching staff did not do enough of last year.
Fournette was extremely frustrating, as he battled injuries, suspension, a bad attitude and inconsistent production. He's a RB3 that must prove that he can be a bell cow back in Jacksonville.
Nick Zylak
Fantasy Football Advice
Assuming he stays healthy, Aaron Jones is going to be a RB1 this season. He's the best RB on that depth chart by a mile, and he was fantastic when they finally gave him the workload he deserves. Jones had the most carries of 10+ yards of any RB with less than 150 carries last season, while he lead the league in YPC, and was 5th in percentage of runs that gain positive yards (Scott Barrett). The only concern with Jones is his health. He's suffered three separate MCL sprains, a pulled hamstring, and has just 4 career games over 15 carries...and exactly 0 games with 20 or more carries. We just don't know if he's capable of handling the workload we want. He's done everything he can over the offseason to try and get his body into perfect shape. He's down to 5.3% body fat as part of a new diet and workout strategy. At the end of the day, he's worth the gamble in the third round. All of the sure thing RB's are gone at this point, and you start to run out of RB's with top 10 upside. Jones absolutely has that sort of upside in his range of outcomes...he just needs to stay on the field.
I've never been a fan of drafting Fournette. He's an extremely inefficient running back, and one day the Jaguars are going to realize that they're better without him. He's averaged 3.7 YPC over his career. Last season he generated a pathetic 0.99 yards created per carry, ranked 49th in breakaway percentage, 49th in elusiveness rating, 53rd in yards per carry after contact, and recorded just 9 carries of greater than 10 yards, and gained fewer than 3 yards on an incredible 51% of his carries. The Jaguars would win more games this season if they cut Leonard Fournette. The issue is that they won't. Then invested a high pick on him, so they're going to use him. And despite not being a good RB, he's going to produce for fantasy while he's on the field. Oh and that's another thing. He's missed 34% of his career games due to injuries and suspensions. He's suffered a knee bruise, multiple ankle strains, a quad bruise, and two pulled hamstrings. As you can probably tell, I don't like Fournette. So it pains me so much to say that you can actually draft him. There's absolutely no talent behind him, and the Jaguars organization has given me no reason to believe they will suddenly become competent. Fournette can be taken in the second round because of the volume he's set to receive, and the fact that no one will challenge him for touches
Go Premium For FREE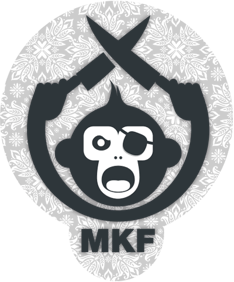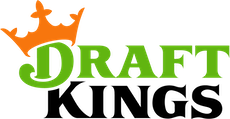 Deposit $10 at any of our DFS partner sites and get a FREE 6 Month HOF Subscription!