Who Should I Draft?
Leonard Fournette or Derrick Henry
---
Derrick Henry

RB - TEN

Leonard Fournette

RB - JAC

2019 Schedule
Week 1
at CLE
vs. KC
Week 2
vs. IND
at HOU
Week 3
at JAC
vs. TEN
Week 4
at ATL
at DEN
Week 5
vs. BUF
at CAR
Week 6
at DEN
vs. NO
Week 7
vs. LAC
at CIN
Week 8
vs. TB
vs. NYJ
Week 9
at CAR
vs. HOU
Week 10
vs. KC
BYE WEEK
Week 11
BYE WEEK
at IND
Week 12
vs. JAC
at TEN
Week 13
at IND
vs. TB
Week 14
at OAK
vs. LAC
Week 15
vs. HOU
at OAK
Week 16
vs. NO
at ATL
Week 17
at HOU
vs. IND
Derrick Henry

RB - TEN

Leonard Fournette

RB - JAC

Rushing
Rush Attempts

249.1

249.2

Rush Yards

1,172.4

949.2

Rush TDs

9.8

7.6

Receiving
Receptions

16.5

43.9

Rec Yards

124.1

365.8

Rec TDs

0.3

1.5

Points
Fantasy Points

188.1

183.6
Derrick Henry

RB - TEN

Leonard Fournette

RB - JAC

2018 Points
Week 1

3.1

5.5

Week 2

5.9

‐
Week 3

5.7

‐
Week 4

3.1

3.5

Week 5

5.6

‐
Week 6

2.6

‐
Week 7

12.5

‐
Week 8
‐
‐
Week 9

9.2

‐
Week 10

17.8

22.9

Week 11

4.6

20.1

Week 12

2.9

22.8

Week 13

10.5

‐
Week 14

47.8

4.1

Week 15

29.2

6.4

Week 16

15.2

13.1

Week 17

10.6

‐
Derrick Henry

RB - TEN

Leonard Fournette

RB - JAC

2018 Targets
Week 1

1

3

Week 2

0

‐
Week 3

1

‐
Week 4

2

1

Week 5

1

‐
Week 6

1

‐
Week 7

2

‐
Week 8
‐
‐
Week 9

2

‐
Week 10

0

5

Week 11

0

2

Week 12

3

3

Week 13

2

‐
Week 14

0

3

Week 15

1

4

Week 16

1

5

Week 17

1

‐
Derrick Henry

RB - TEN

Leonard Fournette

RB - JAC

Expert
Brandon Funston
The Athletic
Epic run in final 4 games of '18 (146.3 rush YPG, 7 rush TDs) has some dreaming of things to come - but let's not let 4 games wipe away 42 other games that show he's a wiggle-less power runner with no pass game upside
Kevin Wheeler
DraftWize
Leonard Fournette is going to get a lot of opportunity in DeFilippo's scheme. "I'll know a little bit more after this week in terms of how many plays he gets winded and all those things in a game-like atmosphere," DeFilippo said of the third-year running back. "But I know Leonard's goals. Leonard's goal is to be the best back in this league, and unique star players play a lot of football. So, to me, he needs to play and so that's where we're at with that." Jaguars.com
Michael Petropoulos
BRoto Fantasy
As long as Henry is being handed the ball 20+ times a game, he will be well worth his ADP. That's no guarantee, but all signs point to Tennessee being a ground and pound team this year. Game script could be Henry's downfall if the Titans trail early and often, bringing pass catching back, Dion Lewis into the game.
All about health for Fournette. He was the #4 overall pick, so the Jaguars are really trying to justify that pick. He will be fed early and often and will be well worth his ADP if he stays healthy, but assuming his health is likely a fool's errand.
Jason Petropoulos
BRoto Fantasy
Fournette's backups - Alfred Blue, Thomas Rawls, and Benny Cunningham - aren't putting fear in anyone's heart. Health is the only concern here, as Fournette will see the volume necessary to make him a high-end RB2 when healthy. He's currently a nice value pick.
Bobby Sylvester
FantasyPros
Henry is currently dealing with a strained calf muscle so this will be something to keep an eye on. After the way he performed to close out the season, there is no doubting that Tennessee will actually use Henry as the primary back all season, however. He might lead the league in rushing yards, as he can be a workhorse, but without much help on offense, the touchdowns probably won't accompany the yards, nor will any receiving production, limiting his fantasy ceiling substantially.
Fournette was inefficient last year but we can chalk that up to awful quarterback play and all the injuries on the offensive line. What it truly comes down to here is whether or not he can stay on the field. If he can, Fournette should lead the league in touches and would have no trouble reaching double-digit TDs on his way to a top 8 fantasy RB finish.
Mike Tagliere
FantasyPros
Are the Titans really ready to promote Henry to a workhorse role? That's doubtful considering Dion Lewis is still on the roster and they're not paying him close to $5 million this year to sit on the bench and be a cheerleader. Henry deserves more touches, that much is certain, but what happens when the Titans fall behind in a game? Lewis is far-and-away the better pass-catcher, which means Henry will be gamescript-dependent. If you believe the Titans are contenders and will finish with a winning record, that's a vote of confidence for Henry, though it's hard to say that with any confidence. He's the ultimate boom-or-bust running back, which is why he's best-suited as an RB2
Everyone remembers what they saw last, which is why Fournette is dropping down draft boards. The last time fantasy owners saw him play, he totaled just 126 rushing yards and one touchdown over his last three games. What they don't know is that the Jaguars offensive line was missing 4-of-5 starters at the end of the year. Fournette is locked into 20 touches per week, which is extremely odd to find at the start of the third-round, which is where you can get him 90 percent of the time
Sean Koerner
The Action Network
most likely workhorse back to play full 16 game season. very high floor
Derek Lofland
FantasyPros
Henry carries some risk in 2019, because the bulk of his production came in Week 13-17, when he had 97 rushing attempts for 625 yards, 6.44 yards per carry and 7 TDs. I would value him as a RB2 until he shows he can be a bell cow back for an entire season.
Fournette was extremely frustrating, as he battled injuries, suspension, a bad attitude and inconsistent production. He's a RB3 that must prove that he can be a bell cow back in Jacksonville.
Nick Zylak
Fantasy Football Advice
Derrick Henry is one of the most polarizing players in fantasy football. Unfortunately, I don't have a strong take for or against Henry. I believe that the end of last season was likely the best run of his career, but that he's capable of matching that performance for stretches going forward. He finished last season with a disgusting 87/585/7 stat line over the final FOUR WEEKS! That was 6.72 yards per carry across 87 carries!. Now, most of that was from the crazy Jaguars game. In fact, he went over 95 rushing yards just twice last season, and was under 60 rushing yards in every game from weeks 1-12. I'll even do you one further. Henry has under 95 rushing yards in 91% of his career regular season games, and less than 3 targets in that same percentage. It's not all bad for Henry though. He was PFF's third rated RB last season, ranked second in yards per carry after contact, 3rd in elusiveness rating, and 3rd in percent of carries that gained positive yardage. Henry is a good RB, and it's shocking that he's never been given the opportunity to be the bell cow. Henry has more than 19 carries in just 6% of his career regular season games. I expect that to increase this season. The Titans should improve as an offense with the addition of A.J. Brown, and the return of Delanie Walker. The receptions won't be there, so he's going to be volatile, but Henry has massive weekly upside in any format...and I wouldn't be shocked if he posts a 1,300/13 stat line this season.
I've never been a fan of drafting Fournette. He's an extremely inefficient running back, and one day the Jaguars are going to realize that they're better without him. He's averaged 3.7 YPC over his career. Last season he generated a pathetic 0.99 yards created per carry, ranked 49th in breakaway percentage, 49th in elusiveness rating, 53rd in yards per carry after contact, and recorded just 9 carries of greater than 10 yards, and gained fewer than 3 yards on an incredible 51% of his carries. The Jaguars would win more games this season if they cut Leonard Fournette. The issue is that they won't. Then invested a high pick on him, so they're going to use him. And despite not being a good RB, he's going to produce for fantasy while he's on the field. Oh and that's another thing. He's missed 34% of his career games due to injuries and suspensions. He's suffered a knee bruise, multiple ankle strains, a quad bruise, and two pulled hamstrings. As you can probably tell, I don't like Fournette. So it pains me so much to say that you can actually draft him. There's absolutely no talent behind him, and the Jaguars organization has given me no reason to believe they will suddenly become competent. Fournette can be taken in the second round because of the volume he's set to receive, and the fact that no one will challenge him for touches
Go Premium For FREE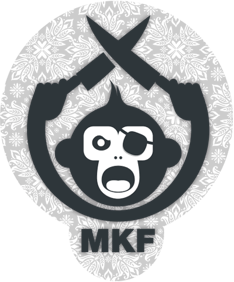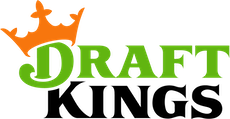 Deposit $10 at any of our DFS partner sites and get a FREE 6 Month HOF Subscription!