Who Should I Draft?
Le'Veon Bell or Tyreek Hill
---
Le'Veon Bell

RB - NYJ

Tyreek Hill

WR - KC

2019 Schedule
Week 1
vs. BUF
at JAC
Week 2
vs. CLE
at OAK
Week 3
at NE
vs. BAL
Week 4
BYE WEEK
at DET
Week 5
at PHI
vs. IND
Week 6
vs. DAL
vs. HOU
Week 7
vs. NE
at DEN
Week 8
at JAC
vs. GB
Week 9
at MIA
vs. MIN
Week 10
vs. NYG
at TEN
Week 11
at WAS
at LAC
Week 12
vs. OAK
BYE WEEK
Week 13
at CIN
vs. OAK
Week 14
vs. MIA
at NE
Week 15
at BAL
vs. DEN
Week 16
vs. PIT
at CHI
Week 17
at BUF
vs. LAC
Le'Veon Bell

RB - NYJ

Tyreek Hill

WR - KC

2018 Points
Week 1
‐

29.3

Week 2
‐

15.0

Week 3
‐

5.6

Week 4
‐

5.6

Week 5
‐

8.7

Week 6
‐

32.2

Week 7
‐

13.6

Week 8
‐

7.0

Week 9
‐

8.5

Week 10
‐

25.7

Week 11
‐

33.5

Week 12
‐
‐
Week 13
‐

5.0

Week 14
‐

14.5

Week 15
‐

4.1

Week 16
‐

9.1

Week 17
‐

23.6
Le'Veon Bell

RB - NYJ

Tyreek Hill

WR - KC

Expert
Dan Harris
FantasyPros
Despite sitting out a year and moving to a new team, Bell should once again be an RB-1 for fantasy purposes. Yes, there are plenty of red flags. Adam Gase's teams are notorious for running few plays, the Jets have offensive line issues, and the Dolphins never let their most talented running back, Kenyan Drake, have enough work. But Bell's certain involvement in the passing game gives him an incredibly high floor, and he should most likely give you quality fantasy production week-in and week-out. Don't expect him to put up the numbers that he did with the Steelers. But he won't have to in order to earn his draft price.
With Patrick Mahomes as his quarterback last year, Hill was incredible, with 1,479 receiving yards and 12 touchdowns. His outstanding speed makes him a threat to unleash a big play at any given moment, and there are few reasons to doubt his on-field performance. The NFL is not planning to suspend Hill for now unless new evidence comes out that changes the equation. And, as we've seen in the past with Ray Rice and Kareem Hunt, that always remains a possibility. That's enough to drop Hill slightly in wide receiver rankings, but not outside of the WR1 range.
Brandon Funston
The Athletic
The Jets, by most metrics and observational analysis, were among worst run blocking O-lines in '18, so Bell will be facing a headwind that he rarely endured in PIT - but sheer volume, elite, versatile talent should help him return Rd 1 value
Top fantasy WR in '18 has scored an insane 24 of 34 career TDs from 25+ yards out (16 from 50+ yards) - After dodging NFL suspension, a little KC offensive regression only concern for Hill owners now
Derek Lofland
FantasyPros
Bell should see a ton of carries, but he no longer has Big Ben, Antonio Brown or one of the best offensive lines in the NFL to help his fantasy value. He is a high-end RB2 that is going to see a lot of touches, but not the efficiency he has had in past years.
Hill was the top-ranked fantasy receiver in 2018 and he should be in the conversation again in 2019 with strong-armed QB Patrick Mahomes II running the offense.
Michael Petropoulos
BRoto Fantasy
This is Bell's backfield and will be fed early and often. Gase also likes to move RBs to the outside now and then, which plays right into Bell's strengths.
Now that he will not be suspended, he becomes a sure fire WR1 again. Was more inconsistent than you would like last season, but has the highest ceiling of any receiver.
Jason Petropoulos
BRoto Fantasy
The #1 WR in True Target Value, Hill's targets from Mahomes were more valuable than any other WR-QB connection last season. He's just too fast and too good to be held down. They'll be weeks where he disappoints and weeks where he wins your matchup basically single-handedly. He's a rollercoaster, but his highs are higher than anyone else's in the league.
Nick Zylak
Fantasy Football Advice
Bell sat out the entire 2018 season, then changed teams. That adds a bit more risk than we are used to with Le'Veon. The once consensus top 5 pick now comes with a second round ADP. I preach avoiding risk in the early rounds of the draft, which makes me hesitant in drafting Bell. Not only has he been away from football for a year, but he leaves a top 5 offense to join a team that ranked 23 in points per game and 26th in plays per game. While I do expect this offense to take a step forward this season, it's still a downgrade for fantasy. His 2nd round ADP comes with massive upside...but there are also a lot of unknowns. My current projection has his value as a late second round pick, which is probably where I'd feel comfortable taking him.
If you guaranteed me a full 16 weeks of Tyreek Hill, then I'd probably rank him first among WR's. The problem is you can't. There's a chance that more information gets released about his abuse allegation, forcing Goodell to suspend him. I think it's unlikely, but it's certainly possible. Because of that, he's too risky to draft in the first round, and I wouldn't take him as the first WR off the board. There are much safer options available, and they come with just as much upside.
Mike Tagliere
FantasyPros
He's back, though this time it's probably going to be a lot less exciting. He'll be playing behind a much lesser offensive line, with a much lesser quarterback, in a much worse offense. He's going to get plenty of touches, but we can say that about a lot of running backs. The question is - what's his upside in a low-scoring offense? Adam Gase's offenses have been lacking in both overall plays and overall scoring. Did you know that Dolphins running backs scored 10 rushing touchdowns over the last two years... combined? Bell is a relatively safe pick due to the touches he'll get, but he lacks the upside you want out of a high first-round pick
It appears that the NFL will not suspend Hill for the off-the-field incidents that took place this offseason, which means he's back in the conversation as a second-round pick. He continues to defy the laws of efficiency and while it's normal to expect regression, he's proved us wrong in each of the last two seasons. He is the exception to the rule and an outlier in production. He won't be as consistent as the top-tier options, but he'll single-handedly win you weeks.
Bobby Sylvester
FantasyPros
Bell was as great of a fantasy asset as we've seen the prior five years before his holdout last season. With that said, he is moving from one of the best offensive lines and running schemes to the absolute worst of both. He will still see 300+ touches, of course, but without the Steelers offensive line, fantasy owners will likely be shocked at how inefficient Bell will be.
Tyreek was not suspended but the NFL said if any new evidence surfaced, the case would be revisited for suspension so be aware of that caveat. It seems likely, however, that he will play the majority of the season and if he does, you can bet he'll finish top 10, and more likely top 5 even despite a few rough weeks mixed in.
Kyle Yates
The Fantasy Footballers
Bell now switches to the AFC East with the New York Jets and new Head Coach, Adam Gase. Gase has a tendency to run a RBBC, but has admittedly never had a talent like Bell before. This situation is murky and has me concerned. We may look back at Bell's numbers next offseason and say he performed well, but it didn't necessarily lead to consistent production week in and week out. Bell's risk is built into his ADP though and I would feel comfortable with him as my team's RB2.
Go Premium For FREE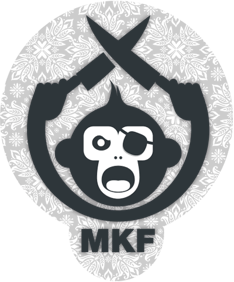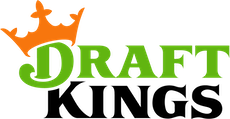 Deposit $10 at any of our DFS partner sites and get a FREE 6 Month HOF Subscription!