Who Should I Draft?
Matt Ryan or Aaron Rodgers
---
Aaron Rodgers

QB - GB

Matt Ryan

QB - ATL

2019 Schedule
Week 1
at CHI
at MIN
Week 2
vs. MIN
vs. PHI
Week 3
vs. DEN
at IND
Week 4
vs. PHI
vs. TEN
Week 5
at DAL
at HOU
Week 6
vs. DET
at ARI
Week 7
vs. OAK
vs. LAR
Week 8
at KC
vs. SEA
Week 9
at LAC
BYE WEEK
Week 10
vs. CAR
at NO
Week 11
BYE WEEK
at CAR
Week 12
at SF
vs. TB
Week 13
at NYG
vs. NO
Week 14
vs. WAS
vs. CAR
Week 15
vs. CHI
at SF
Week 16
at MIN
vs. JAC
Week 17
at DET
at TB
Aaron Rodgers

QB - GB

Matt Ryan

QB - ATL

Passing
Pass Att

590.3

584.2

Pass Cmp

374.8

394.4

Pass Yards

4,306.5

4,663.7

Pass TDs

29.4

30.0

Ints

7.6

10.7

Rushing
Rush Attempts

46.2

48.2

Rush Yards

260.5

131.7

Rush TDs

2.1

1.5

Misc
Fumbles

2.1

2.1

Points
Fantasy Points

309.1

303.1
Aaron Rodgers

QB - GB

Matt Ryan

QB - ATL

2018 Points
Week 1

24.9

8.8

Week 2

16.0

30.7

Week 3

19.9

40.2

Week 4

15.0

29.3

Week 5

28.7

14.4

Week 6

28.4

27.5

Week 7
‐

19.3

Week 8

15.9

‐
Week 9

19.2

28.0

Week 10

18.1

20.5

Week 11

21.6

13.7

Week 12

11.9

20.7

Week 13

15.3

7.6

Week 14

20.2

20.5

Week 15

13.5

25.0

Week 16

42.9

19.5

Week 17

1.0

28.3
Aaron Rodgers

QB - GB

Matt Ryan

QB - ATL

Expert
Dan Harris
FantasyPros
Rodgers looked like he could barely move last year after sustaining an early injury, but he played all 16 games and still posted the second-highest passing total of his career. Rodgers still has elite skills but will turn 36 years old this season, and has now battled injuries in back to back years. The firing of Mike McCarthy can only be a good thing, even if we have little idea what to expect from Matt LeFleur's system. And Rodgers will almost certainly be out to prove that it was McCarthy's, rather than his, failings that led to last year's sub-par effort. No longer the No. 1 fantasy quarterback, Rodgers should still likely bounce back and be a top-five option this year.
Ryan had a quietly elite season last year, passing for 4,924 yards and 35 touchdowns against just seven interceptions. Ryan has had a bit of a good year-bad year trajectory over the last several seasons, but with Dirk Koetter back with the Falcons, Ryan should buck that trend with his second consecutive excellent season. He's not exciting, but with outstanding weapons and a great home venue, he should be one of the elite fantasy quarterbacks this season.
Michael Petropoulos
BRoto Fantasy
ARod went 24/2 last season despite playing hurt and having a bad offensive system. There's no guarantee Matt Lafleur brings over a great offense after his struggles in Tennessee, but I am sure that he is going to let Rodgers fling it, which is great for fantasy purposes. He is about as safe as they come.
Matty Ice gets 13 of his games in a dome this season, where he has excelled in his career and is the best for fantasy purposes. He also gets a new OC, albeit he has worked with him before, but Ryan tends to struggle in his first season with a new offense before having a huge season his second year. He put up 4924/35 last season, 4095/20 the year before that, would not be surprised if he meets both those totals in the middle this season.
Kevin Wheeler
DraftWize
Since 2015, however, the Packers have gone a cumulative 30-24-1 with Rodgers under center, and the QB hasn't been as sharp as he once was. Over the past four years, Rodgers's yards per passing attempt dropped more than a yard from his previous career average to 7.1,2 and his TD rate fell a percentage point to 5.6 percent. fivethirtyeight.com
Bobby Sylvester
FantasyPros
Mahomes may have just had one of the strongest seasons of all-time, but unlike Rodgers, he may have lost his top weapon. Plus, Rodgers still had a spectacular season despite everyone thinking it to be a major disappointment. He threw just 2 interceptions and posted his second highest yardage total of his career. The difference was TD-rate which is a volatile statistic, almost certain to bounce back up this year. Every single season he has been healthy, Rodgers has finished 1st or 2nd among fantasy QBs so expect more of the same now that he has two good legs.
Ryan is not as sexy to own as Mahomes or Rodgers, but he certainly has gotten the job done over the last three seasons. In that time, no fantasy football player has more fantasy points, and with a reasonable 5.6% TD-rate, that pace appears to be sustainable. It further helps that he may have the best receiving corps in football.
Jason Petropoulos
BRoto Fantasy
Despite what looked like efficiency on the surface with 25 Tds and only 2 INTs, Aaron Rodgers was only 15 in True Throw Value last season. In fact, 8 QBs threw for 32 or more TDs last season. Over the last four seasons, Rodgers has passed that mark ONCE. He's still Aaron Rodgers and has a ceiling as high as anyone, but I'll pass at his current ADP.
Kevin Roberts
Breaking Football
A creative offense could work wonders for A-Rod, who was still fantastic last year despite being held back by his system and young talent.
Ryan's weapons are fantastic and he continues to be underrated. I won't pay a premium price to own him, but you won't be sad you drafted him.
Mike Tagliere
FantasyPros
Rodgers finished as the No. 6 quarterback in fantasy last year despite throwing just 25 touchdowns. Did you know that was the first time in his career where he's played more than 10 games and failed to finish as a top-two fantasy quarterback? That track record is rather impossible to beat, even if Patrick Mahomes is coming off the best fantasy season of all-time. Don't reach for a quarterback with all the options available this year, but if Rodgers were to fall to the late-fourth or early-fifth-round, you should absolutely pull the trigger
Let's be clear - Ryan isn't going to throw the ball 608 times again in 2019. That happened last year due to the insane amount of injuries to their defensive starters, as well as the injuries to both Devonta Freeman and Tevin Coleman. Still, Ryan has proved to be a reliable fantasy quarterback who may not provide the highest weekly upside, but he offers more stability than most. He's been a top-12 type performer in 27-of-48 games the last three years, so he's still not someone you should reach for
Nick Zylak
Fantasy Football Advice
I don't draft QB's early. Doesn't matter who they are. You're technically getting a discount on Rodgers when you compare his ADP across seasons...but I genuinely don't care. This is the deepest the QB position has ever been, so it's not a good idea spending an early pick on one in 4 point passing TD leagues.
My ranking on Matt Ryan is likely going to be lower than most. It's not that I think he's a bad pick, I just don't like taking non mobile QB's. Ryan is going to add virtually nothing with his legs (never been over 150 rushing yards), so if he gets a bit unlucky in the TD department then he's going to bust. Here are Matt Ryan's finishes over the last 10 seasons: 14/19/8/8/7/15/7/19/2/15/2. Matt Ryan is a good QB, but he's had two seasons with abnormally high TD rates...care to take a guess which two? Even giving him the 5th highest passing TD projection, I just can't justify ranking him as high as he's being taken in drafts. He's going to need to get lucky with TD's to pay off, and I don't draft mid round QB's who need to get lucky. That's just not a winning strategy.
Derek Lofland
FantasyPros
Rodgers had a down year last year and still finished with 25 passing touchdowns, 2 picks and he was 6th among fantasy quarterbacks. Rodgers should still be an elite fantasy quarterback with a new coaching staff in 2019 and a much improved defense that will give them more scoring opportunities.
Ryan was 2nd among fantasy quarterbacks, thanks to 4,924 yards passing, 35 passing touchdowns and just 7 picks. He should continue to be great fantasy player in 2019.
Go Premium For FREE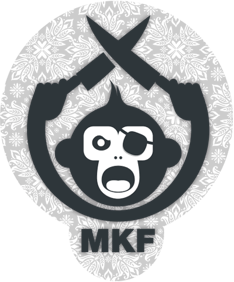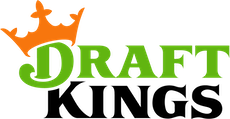 Deposit $10 at any of our DFS partner sites and get a FREE 6 Month HOF Subscription!