Who Should I Draft?
Nick Chubb or Odell Beckham Jr.
---
Nick Chubb

RB - CLE

Odell Beckham Jr.

WR - CLE

2019 Schedule
Week 1
vs. TEN
vs. TEN
Week 2
at NYJ
at NYJ
Week 3
vs. LAR
vs. LAR
Week 4
at BAL
at BAL
Week 5
at SF
at SF
Week 6
vs. SEA
vs. SEA
Week 7
BYE WEEK
BYE WEEK
Week 8
at NE
at NE
Week 9
at DEN
at DEN
Week 10
vs. BUF
vs. BUF
Week 11
vs. PIT
vs. PIT
Week 12
vs. MIA
vs. MIA
Week 13
at PIT
at PIT
Week 14
vs. CIN
vs. CIN
Week 15
at ARI
at ARI
Week 16
vs. BAL
vs. BAL
Week 17
at CIN
at CIN
Nick Chubb

RB - CLE

Odell Beckham Jr.

WR - CLE

2018 Points
Week 1

2.1

11.0

Week 2

1.4

5.1

Week 3

0.6

10.9

Week 4

22.5

7.0

Week 5

0.2

23.4

Week 6

2.5

4.4

Week 7

14.0

20.2

Week 8

7.5

13.6

Week 9

15.0

‐
Week 10

32.9

19.3

Week 11
‐

14.5

Week 12

24.8

8.5

Week 13

13.2

15.5

Week 14

14.3

‐
Week 15

10.0

‐
Week 16

11.5

‐
Week 17

2.0

‐
Nick Chubb

RB - CLE

Odell Beckham Jr.

WR - CLE

Expert
Brandon Funston
The Athletic
Will any Chubb owner feel peace come Week 10 when K. Hunt is sitting on the sidelines for CLE? Not that Chubb will lose his lead role, but curbing his workload down the stretch to preserve him for a possible playoff run has logic to it
44 TD in 59 career games, 3rd-most among WRs in NFL history thru 59 games - quicks, route-running, hands, YAC ability should be match made in heaven with QB Mayfield's accuracy, anticipation
Dan Harris
FantasyPros
Chubb essentially averaged 20 touches and 100 yards per game once he took over as the starting running back last year, and there's little reason to expect a dip in his performance, at least for the first half of the season. With Duke Johnson now in Texas, Chubb should dominate the running back touches early on, and with Odell Beckham Jr. on board, defenses will need to focus on stopping the pass more. The issue becomes what happens to Chubb in the second half once Kareem Hunt returns from suspension. But for now, that's a lifetime away. Draft Chubb with confidence as an RB1.
If you said a couple of years ago that Beckham Jr. would move from the Giants to the Browns and be seeing a massive upgrade in both offense and quarterback play, you would have sounded ridiculous. There's no way to fully understand how the Browns offense will unfold, given the new offensive coordinator and the fact that they probably won't need to throw quite as much with an improved overall defense. But none of that really matters. Beckham has basically averaged a 1500-yard, 12-touchdown pace since he entered into the league, and should now have an elite quarterback throwing him the ball. There are plenty of mouths to feed in Cleveland and Beckham has battled injuries in his career, but don't kid yourself. He's going to have a monster year.
Derek Lofland
FantasyPros
I loved how Chubb closed the season and he should be in the RB1 discussion in 2019. RB Kareem Hunt would be a necessary handcuff for Chubb if Chubb were to go down with injury, but Hunt is suspended the first eight games of the season.
Beckahm Jr. is still one of the best wide receivers in the NFL and playing with QB Baker Mayfield is going to really help his fantasy production in 2019.
Kevin Wheeler
DraftWize
From Week 8 on last year, Nick Chubb averaged nearly 17 PPR Points per game, making him the RB6 during that time. The Browns should be near the goaline often and Chubb is the guy to punch them in. With Duke gone Chubb is looking at being a true bell-cow for the first eight games, and regardless of Hunt entering the picture he will have the bulk of the workload in his favor through the remainder of the season.
Michael Petropoulos
BRoto Fantasy
Nick Chubb was an absolute animal his rookie season. He was the #1 ranked RB on PFF and had the highest elusive rating in the league. He is on a great offense, and with Duke gone, should have a larger role in the passing game.
If OBJ stays healthy we may be talking about him being the first receiver off the board next season. I don't think we need to talk about how good OBJ is, we have seen the numbers he can put up with Eli Manning, this connection could be and likely will be game changing.
Jason Petropoulos
BRoto Fantasy
He was a top ranked runner, according to PFF, in multiple different metrics. Most notably, he was the #2 overall RB. The only gripe against Chubb was that he didn't catch passes, but that can certainly change. Duke Johnson is out of Cleveland (not that he was really gonna have a role), Mayfield checked down to RBs almost his entire first preseason drive (grain of salt), and he did have at least 3 catches in four of his last 7 games. Kareem Hunt is also not a concern to me as, after his suspension and the bye, he won't be back until week 10. By then, Chubb will have impressed enough to maintain his role.
OBJ was 13th last season in True Target Value with Eli Manning throwing him the ball. If those targets came from Baker Mayfield instead, OBJ would have been the 9th WR. Now factor in that Mayfield was 12th in True Throw Value in his ROOKIE SEASON and OBJ becomes a top-3 WR option with potential for for a WR1 finish.
Mike Tagliere
FantasyPros
Some are worried about Chubb due to the signing of Kareem Hunt this offseason, but you shouldn't be one of them. Hunt has an eight-game suspension that will allow Chubb to run with the job, as he did down the stretch last year. The Browns invested a high second-round pick on Chubb and he's done nothing but impress. He's the starter and an RB1 in fantasy
You have to love the landing spot for Beckham, as he's now tied to a franchise quarterback who's deadly accurate. The issue is that the Browns are a franchise that has tons of talent on the defensive side of the ball, which may limit the amount of pass attempts to go around. Still, you don't trade for Beckham and not use him. He may not belong in the elite tier in year one with the Browns, but it shouldn't shock anyone if he finishes there. He is an outlier
Bobby Sylvester
FantasyPros
While Carlos Hyde was the lead back in Cleveland, they made him a workhorse then Chubb took over and saw 18.6 carries per game over the next 9 contests. It seems clear that he will be a 20 touch per game weapon for fantasy owners this year and should find his way into the end zone more often in what will be a much improved offense.
You can argue that there is not a more talented receiver, or even football player in the league. Now that Beckham is in Cleveland with the next great quarterback, his situation is much better than he's ever seen before. With those two in mind, he has as good of a chance as anyone to finish as the WR1 but with soft tissue injuries in his past, he comes with the most risk of any elite receiver too.
Kyle Yates
The Fantasy Footballers
The general public has seemingly forgotten about OBJ and his talents and abilities when he's on the field. Injuries marred his season last year, but he's the best wideout in the game when he plays. Now, he heads to a situation with an ascending QB talent in Baker Mayfield who can take full advantage of OBJ's quickness and route-running ability. Baker's going to latch onto Odell early and the sky's the limit for him in 2019.
Nick Zylak
Fantasy Football Advice
Let others make the mistake of passing on Chubb. He was PFF's #2 rated RB last season, ranked first in elusiveness rating, and is on what should be an elite scoring offense this season. Chubb averaged 16.6 half ppr points per game over the final 8 weeks last season, as he displayed his TD upside with 7 TD's over that span. 18 TD's is well within his range of outcomes this season as he's the clear goal line option. Nick Chubb is already one of the best RB's in the league, and there's no way teams will be able to stack the box against him. Kareem Hunt is a good RB, but I have no concern drafting Chubb. You're going to get top 5 overall production over the first 8 weeks of the season, and while he'll see less workload when Hunt returns, he'll still be an elite option in the offense. I wouldn't hesitate for even a second in drafting Chubb this season
People are a little too scared of Odell this season. His target market share is likely going to decrease...but he's also going to a different market. Odell moves from a bad offense, with a bad QB, to an elite offense, with an already elite QB. Also, is there really that much competition for targets? Sure Landry will get his, but Njoku's never been a target hog, and they are likely to use Chubb on most downs ahead of Duke (assuming Duke is still even on the team come week 1). Behind them all you have is Antonio Calloway, Rashard Higgins and Damion Ratley. People can't honestly expect those guys to take that many targets away from Odell! Is he a first round pick? Probably not. But he's a great second round pick, and I wouldn't be shocked at all if he were to finish in the top 3.
Go Premium For FREE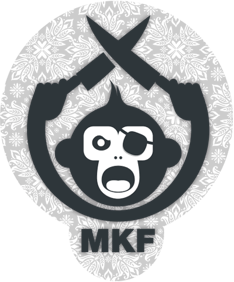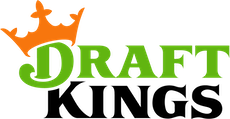 Deposit $10 at any of our DFS partner sites and get a FREE 6 Month HOF Subscription!