Who Should I Draft?
Patrick Mahomes or Kenny Golladay
---
Patrick Mahomes

QB - KC

Kenny Golladay

WR - DET

2019 Schedule
Week 1
at JAC
at ARI
Week 2
at OAK
vs. LAC
Week 3
vs. BAL
at PHI
Week 4
at DET
vs. KC
Week 5
vs. IND
BYE WEEK
Week 6
vs. HOU
at GB
Week 7
at DEN
vs. MIN
Week 8
vs. GB
vs. NYG
Week 9
vs. MIN
at OAK
Week 10
at TEN
at CHI
Week 11
at LAC
vs. DAL
Week 12
BYE WEEK
at WAS
Week 13
vs. OAK
vs. CHI
Week 14
at NE
at MIN
Week 15
vs. DEN
vs. TB
Week 16
at CHI
at DEN
Week 17
vs. LAC
vs. GB
Patrick Mahomes

QB - KC

Kenny Golladay

WR - DET

2018 Points
Week 1

28.3

11.4

Week 2

38.8

14.9

Week 3

25.3

11.3

Week 4

22.9

7.4

Week 5

15.8

15.8

Week 6

27.0

‐
Week 7

32.8

3.7

Week 8

26.0

1.2

Week 9

26.8

5.4

Week 10

20.1

13.8

Week 11

35.9

17.3

Week 12
‐

9.0

Week 13

33.0

5.0

Week 14

20.8

0.5

Week 15

18.0

14.6

Week 16

28.2

5.8

Week 17

17.3

‐
Patrick Mahomes

QB - KC

Kenny Golladay

WR - DET

Expert
Brandon Funston
The Athletic
Depending on the format, he was typically 4-5 FAN PTS better per week than the No. 2 overall fantasy QB - sure, regression is bound to happen, but don't expect too much - special talent, great system, ample weapons
Bart Wheeler
Hail to Fantasy Football
Lowering him to the start of Round 5. Still my top ranked fantasy QB, but I like Deshaun Watson almost as much.
Michael Petropoulos
BRoto Fantasy
Overall QB1. Anyone who says otherwise is trying to be too cute.
I liked Golladay A LOT last season but his price has gone up too much for me to like him this season. He went 70/1063/5, but that was without Marvin Jones for a significant amount of time, TJ Hockenson, and Darren Bevell, who will likely turn the Lions into a run first team for the first time in ages.
Bobby Sylvester
FantasyPros
In terms of raw fantasy points, Mahomes broke the historical quarterback record, but when you compare him to the QB13, or above replacement value, he was merely 20th of all-time. While that is still great, of course, it was driven by an astronomical and unsustainable touchdown rate. Regress that to the expected mean and there is no reason you should be considering him in the 2nd, let alone 1st round. If he drops to the late 3rd, however, that would be a strong value.
Golladay did have a mini breakout last season but it came while Marvin Jones was shelved and Golden Tate was playing in Philly. Now that he isn't the only competent receiver on the depth chart, his volume share should plummet. He is still a WR2, but be careful with the extent of your expectations.
Derek Lofland
FantasyPros
Mahomes did score 417 fantasy points last year, but quarterbacks rarely duplicate historic seasons. I think Mahomes will have a great year, but I do not think he reaches 417 fantasy points again.
Golladay was one of the pleasant surprises in Detroit last year and he should have WR2 value playing with QB Matthew Stafford.
Jason Petropoulos
BRoto Fantasy
The #1 QB in True Throw Value last season, Mahomes (unsurprisingly) had the most valuable throw of any QB last season. Even with regression, he can still be a top-3 QB. However, he's being taken too early in drafts.
After Tate was shipped out last season, Babytron's 16-game pace was 80/1172/4.
Kevin Roberts
Breaking Football
I won't actually be investing an early round pick on a QB, but Mahomes remains the guy if you plan on doing so.
Mike Tagliere
FantasyPros
Yes, Mahomes is coming off the best fantasy season of all-time for a quarterback. Yes, he's going to have some regression. He threw a touchdown on 8.6 percent of his passes in 2018, the seventh-highest mark of all-time. Here's the list of quarterbacks who are ahead of them, included with their touchdown rate in that season, as well as the following season: Peyton Manning (9.9 to 6.2), Ken Stabler (9.3 to 6.8), Deshaun Watson (9.3 to 5.1), Aaron Rodgers (9.0 to 7.1), Tom Brady (8.7 to 5.0), Mark Rypien (8.7 to 4.6). Don't pay for last year's stats
It's clear that the Lions view Golladay as their long-term WR1, though you do have to wonder just how high his ceiling will be. Despite Golden Tate leaving and Marvin Jones missing time at the end of the season, Golladay finished as the No. 21 receiver in fantasy. When drafting him as your WR2, understand that he may not have the upside or consistency of guys like Stefon Diggs and Brandin Cooks
Kyle Yates
The Fantasy Footballers
Without Tyreek Hill, it's hard to imagine 5,000 yards and 50 Touchdowns again from Patrick Mahomes. With that being said, he's still projected to be my Top QB this season and he should be the first QB off the board in fantasy drafts.
Nick Zylak
Fantasy Football Advice
My exact ranking on Mahomes is going to depend on whether or not Hill is suspended. If he is, then I don't see how you can draft Mahomes. If he isn't, then his ADP is likely to rise to a point where you can's draft him. So either way, it's a no for me. I understand that he just posted over 5,000 yards and 50 TD's. But I also know that he just had one of the best years ever in terms of passing TD percentage...and that he's likely to see at least a little regression in that category. But the main reason for not drafting him is the opportunity cost. He's the top ranked QB this season...no one is going to deny that. But this season has the single deepest QB pool in the history of the NFL. There are around 25 QB's that you can make the case for starting in a 12 team league. Will all of them pan out? Of course not. But there are going to be QB's going in the 12th round and later that finish within a point per game of the top tier. It's just not worth spending such a high pick at a position where there are so many elite options going at the end of drafts. And this is especially true if Hill were to miss any number of games.
Golladay is a popular breakout pick this season, but I've yet to take him in a mock draft. It's not that he's a bad pick, or that he needs to be avoided at all, but there just always seems to be someone else I'd rather have. Golladay posted a 70/1063/5 stat line in his sophomore season in 2018, and there is absolutely room for him to expand on that number this season. The Lions only good WR's are him, Jones and Amendola...so he's going to see a significant share of the targets. The problem is that 1) the Lions are going to run the ball a lot this season...and 2) Jones was used more as the downfield threat and red zone option before his injury last season. Golladay absolutely proved that he's capable of an expanded role, so that could change in his third year, but it's still tough to pull the trigger on him as often times my #1 WR (after going RB heavy in the first three rounds). By no means should you avoid Golladay, but for sure don't reach on him, because there are a lot of great options still on the board in his range.
Go Premium For FREE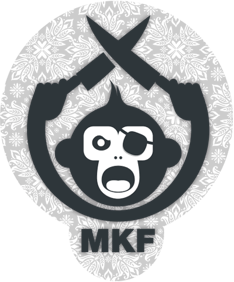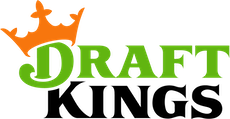 Deposit $10 at any of our DFS partner sites and get a FREE 6 Month HOF Subscription!