Who Should I Draft?
Robert Foster or Emmanuel Sanders
---
Emmanuel Sanders

WR - DEN

Robert Foster

WR - BUF

2019 Schedule
Week 1
at OAK
at NYJ
Week 2
vs. CHI
at NYG
Week 3
at GB
vs. CIN
Week 4
vs. JAC
vs. NE
Week 5
at LAC
at TEN
Week 6
vs. TEN
BYE WEEK
Week 7
vs. KC
vs. MIA
Week 8
at IND
vs. PHI
Week 9
vs. CLE
vs. WAS
Week 10
BYE WEEK
at CLE
Week 11
at MIN
at MIA
Week 12
at BUF
vs. DEN
Week 13
vs. LAC
at DAL
Week 14
at HOU
vs. BAL
Week 15
at KC
at PIT
Week 16
vs. DET
at NE
Week 17
vs. OAK
vs. NYJ
Emmanuel Sanders

WR - DEN

Robert Foster

WR - BUF

Receiving
Receptions

67.5

32.8

Rec Yards

817.5

538.3

Rec TDs

4.3

3.5

Rushing
Rush Attempts

1.5

0.0

Rush Yards

14.4

0.0

Rush TDs

0.3

0.0

Points
Fantasy Points

109.7

74.8
Emmanuel Sanders

WR - DEN

Robert Foster

WR - BUF

2018 Points
Week 1

19.5

0.0

Week 2

9.6

3.0

Week 3

13.3

0.0

Week 4

6.3

0.0

Week 5

7.2

‐
Week 6

17.5

‐
Week 7

21.3

‐
Week 8

5.1

‐
Week 9

4.7

‐
Week 10
‐

10.5

Week 11

6.2

‐
Week 12

14.6

15.4

Week 13

1.9

2.7

Week 14
‐

10.4

Week 15
‐

16.8

Week 16
‐

5.2

Week 17
‐

8.1
Emmanuel Sanders

WR - DEN

Robert Foster

WR - BUF

2018 Targets
Week 1

11

2

Week 2

4

3

Week 3

8

2

Week 4

7

2

Week 5

14

0

Week 6

10

0

Week 7

7

‐
Week 8

4

‐
Week 9

9

‐
Week 10
‐

4

Week 11

6

‐
Week 12

12

3

Week 13

6

4

Week 14
‐

8

Week 15
‐

5

Week 16
‐

7

Week 17
‐

5
Emmanuel Sanders

WR - DEN

Robert Foster

WR - BUF

Expert
Kevin Wheeler
DraftWize
"2 big worries w/ an Achilles: inability to return to pre-injury level & increased re-injury risk. He's already proven to have recovered his power & agility, but there will always be a slightly greater chance of re-injury vs a control." @InjuryEducator @SmolaDS
Bart Wheeler
Hail to Fantasy Football
Moving him and Golden Tate back up slightly. Both likely won't have an early impact but could be solid contributors after the first month or so.
Michael Petropoulos
BRoto Fantasy
Sanders was a WR1 when healthy last season despite his atrocious QB play. Was WR28 by True Target Value, which makes his output even more impressive. The man can ball. He is 32 and coming off of a bad injury so it's not a great outlook, but he is basically free in drafts in the double digit rounds so there is no reason not to take the chance.
I know Foster had a good stretch at the end of last season with three 100 yard game sprinkled in there, but two of those games he has 2 and 4 receptions which does not exactly yell 100 yards. The other game he had 7, which is more reasonable. He seems to be buried on the depth chart right now, so not worth a roster spot.
Bobby Sylvester
FantasyPros
It is extremely difficult, if not impossible to return to form following an achillies injury. Sanders has tons of upside if he can break the trend, however, as he was a top 10 wide receiver deep into last season and now has what may be an upgrade at the quarterback position.
Foster exploded onto the scene at the end of the season and his tape actually looked terrific. He is the ideal type of weapon in Josh Allen's offense and may continue to produce strong weeks every now and then.
Nick Zylak
Fantasy Football Advice
All reports have indicated that Sanders will be a full go for week 1. It's incredible that he's been able to recover this quickly from his torn ACL, but its beginning to look like he has. If that's the case then he's a decent target late in drafts. I'm still not going out of my way to target him though. Flacco is still a mediocre QB, and the combo of Sutton/Hamilton is going to command a decent target share.
Foster was quietly solid late last season, averaging 3.5/73/0.4 over the final 7 weeks. That's a season long pace of 56/1,168/6.4. Foster's future in the NFL is a bit of an unknown. He was heavily recruited out of college, then didn't play all that much in college, and went undrafted. He had a great run last season, but most of his production came on deep balls, so his stat line could have looked differently had a few balls been thrown a little differently. His play style does suit that of Josh Allen. Allen loves to chuck it deep, and can scramble long enough for guys to get open. Foster will compete with Smokey Brown for WR snaps in camp, and Foster does have a minor foot injury at the moment. Keep an eye on this situation as week 1 approaches. He could be a nice value if he's an every down WR like he was late last season. He could also lose the starting job and be irrelevant
Mike Tagliere
FantasyPros
A 32-year-old who tore his Achilles in December? Not only is that usually a full 10-12 month recovery, but it's also the worst injury a skill-position player can suffer. There's a reason it's known as a career-ender. It's best to avoid him in drafts this year
There are many taking solace in the fact that Foster finished with three 100-yard games over the final seven weeks, and while it was impressive, it's not repeatable. He saw more than five targets in just two games, not nearly enough to have consistent production. On top of that, the Bills went out and snagged both John Brown and Cole Beasley in free agency. Unless they bench their leading receiver last year (Zay Jones), Foster won't be on the field very much. It's possible he overtakes Jones, but do you really want the third option on a run-first team. Pass on Foster and let someone else cut him after the first few weeks
Go Premium For FREE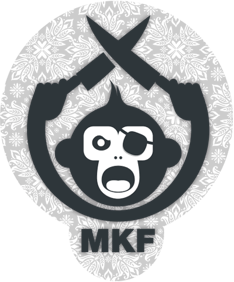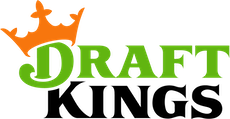 Deposit $10 at any of our DFS partner sites and get a FREE 6 Month HOF Subscription!