Who Should I Draft?
Russell Wilson or Baker Mayfield
---
Baker Mayfield

QB - CLE

Russell Wilson

QB - SEA

2019 Schedule
Week 1
vs. TEN
vs. CIN
Week 2
at NYJ
at PIT
Week 3
vs. LAR
vs. NO
Week 4
at BAL
at ARI
Week 5
at SF
vs. LAR
Week 6
vs. SEA
at CLE
Week 7
BYE WEEK
vs. BAL
Week 8
at NE
at ATL
Week 9
at DEN
vs. TB
Week 10
vs. BUF
at SF
Week 11
vs. PIT
BYE WEEK
Week 12
vs. MIA
at PHI
Week 13
at PIT
vs. MIN
Week 14
vs. CIN
at LAR
Week 15
at ARI
at CAR
Week 16
vs. BAL
vs. ARI
Week 17
at CIN
vs. SF
Baker Mayfield

QB - CLE

Russell Wilson

QB - SEA

Passing
Pass Att

562.2

454.9

Pass Cmp

361.1

292.8

Pass Yards

4,334.9

3,588.2

Pass TDs

31.0

28.0

Ints

14.7

9.6

Rushing
Rush Attempts

47.1

72.7

Rush Yards

182.4

361.8

Rush TDs

0.9

2.0

Misc
Fumbles

2.4

2.1

Points
Fantasy Points

286.9

280.7
Baker Mayfield

QB - CLE

Russell Wilson

QB - SEA

2018 Points
Week 1
‐

20.4

Week 2
‐

14.7

Week 3

9.8

15.6

Week 4

12.8

9.0

Week 5

18.0

19.9

Week 6

12.3

20.9

Week 7

20.9

‐
Week 8

14.1

23.4

Week 9

17.9

19.5

Week 10

22.6

26.2

Week 11
‐

17.6

Week 12

25.9

22.0

Week 13

13.9

24.8

Week 14

13.7

9.0

Week 15

12.1

19.0

Week 16

25.0

28.5

Week 17

21.0

7.9
Baker Mayfield

QB - CLE

Russell Wilson

QB - SEA

Expert
Dan Harris
FantasyPros
Mayfield took over the reins of the Browns' offense last year in Week 3 against the Jets and it was obvious right away that he was going to be a viable fantasy option for the foreseeable future. With the addition of Odell Beckham Jr., Mayfield has the chance to be a top-five fantasy quarterback without needing too many things to go right. With new offensive coordinator Todd Monken coming over from the Bucs and their emphasis on deep passing, Mayfield's projections could easily go overboard, though it's worth noting that it's unclear how much of Tampa Bay's system was from Monken as opposed to Dirk Koetter. But given how fantastic he looked in the first preseason game against the Redskins, it looks like all the pieces are there for a special season from Mayfield.
Wilson's fantasy career is almost bizarre. His passing numbers have never jumped off the page, as he's only topped 4,000 passing yards twice in his seven-year career despite never missing a game. Although he used to make up for it with his legs, he ran less than ever last year and scored no rushing touchdowns. And yet his touchdown efficiency spiked, as he threw 35 touchdown passes in just 427 attempts. Relying on that again, especially without Doug Baldwin, seems foolhardy. At the same time, his consistency and reliability, however he gets his numbers, warrants QB1 consideration.
Bobby Sylvester
FantasyPros
Mayfield was extraordinarily impressive as a rookie, breaking the TD record in just 12 starts and without much talent in his receiving corps. Even still, the landscape of the game has it that he was only tied for 12th in fantasy points and behind both Dak Prescott and Mitch Trubisky. While Baker is underrated in the running game and adds Odell Beckham, it may be premature to assume he will leap into the top five.
As odd as it may seem with Wilson finishing as the fantasy QB9, he had the most efficient passing season of his career in 2018. The differences, of course, were that the rest of the league caught up, Seattle ran the snot out of the ball, and that Wilson himself only rushed for 376 yards with 0 scores. Unless they throw more or he returns to scrambling as a 30-year-old, he isn't likely to improve on that QB9 ranking this season.
Michael Petropoulos
BRoto Fantasy
All Baker did as a rookie was throw for 3725 yards and a rookie record 27 TDs. He now has a ridiculous supporting cast of OBJ, Landry, Njoku, Chubb, Higgins and the list goes on. Big time potential.
Jason Petropoulos
BRoto Fantasy
Baker Mayfield sat out the first two games and set the rookie record for TD passes. Freddie Kitchens stayed on as HC, Todd Monken came in as OC and both of these guys use an air raid offense. We can expect a lot of 3WR/4WR sets that spread the entire field and allow Mayfield to use his insane repertoire of weapons. Mayfield may not end in the top-3 QBs because he doesn't use his legs, but he has top-5 upside as an MVP candidate.
Kevin Roberts
Breaking Football
I'm not so quick to crown Baker or the Browns. He was the 16th quarterback last year and while I see him rising, I don't see the need to over pay here.
I never love to trust Seattle's system, but Wilson just gets the job done. I don't want to draft him like a top-10 arm, but thats what he is.
Mike Tagliere
FantasyPros
Mayfield was thrown into a tough situation last year, but pulled through better than most expected. Once the Browns got rid of Hue Jackson, Mayfield completed 68.4 percent of his passes and averaged 281.8 yards, 2.4 touchdowns, and 1.0 interception per game. The Browns added Odell Beckham this offseason, which definitely won't hurt. The reason to remain a bit wary of Mayfield taking the leap into elite territory is due to the defense getting much better and them running the ball a bit more to eat clock. He should present a high-floor for a middling QB1, however
The change in offense really hurt Wilson's potential in 2018 and you have to wonder if it'll be the same in 2019. After seeing his pass attempts rise every year in the league, Wilson saw them dip down to just 427 of them in 2018. Losing Doug Baldwin surely won't help, though the addition of D.K. Metcalf won't hurt. Wilson is likely a lock to finish top-10 at his position, but his upside has diminished greatly
Nick Zylak
Fantasy Football Advice
Baker is set up to dominate this season. They have an elite ground game to go along with Odell/Landry/Njoku in the passing attack. Not to mention Duke Johnson (until they trade him). Baker has my highest passing yardage projection for any player, and if he has a favorable season in the TD department then he could very well end up in the top 3 for QB's. I don't draft QB's early, so I likely won't be drafting him...but if he falls later than he should then he's a guy I'm comfortable targeting.
I will not be drafting Russell Wilson this season. The Seahawks have scripted far fewer QB runs than they did earlier in his career, and they've implemented a run first approach to the offense. Last season Wilson had an 8.2% TD rate, which was significantly above his career average, and is significantly higher than any QB can sustain. Even Peyton Manning had a career 5.7% TD rate, and had just two seasons in his career above 6.5%. Wilson is GOING TO SEE REGRESSION with his TD rate, and since there's no reason to expect his volume to increase, there's no reason we should be targeting him in drafts. He's being taken as the QB 8 right now. In the season I just talked about being hyperly efficient...he was the QB 9.
Derek Lofland
FantasyPros
Mayfield set a NFL Record with 27 passing touchdowns in his rookie season. The Browns have a lot to be excited about this year and Mayfield should be in the QB1 discussion this year with the addition of WR Odell Beckham Jr.
Wilson was 9th among fantasy quarterbacks in 2018, despite having only 427 passing attempts. His rushing ability and his 8.2 touchdown percentage make him a great QB1 in fantasy football.
Go Premium For FREE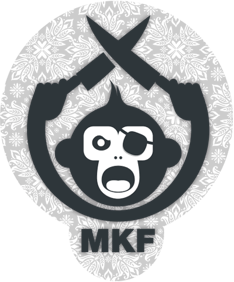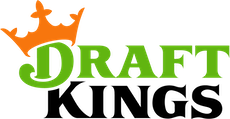 Deposit $10 at any of our DFS partner sites and get a FREE 6 Month HOF Subscription!