Who Should I Draft?
Saquon Barkley or Ezekiel Elliott
---
Saquon Barkley

RB - NYG

Ezekiel Elliott

RB - DAL

2019 Schedule
Week 1
at DAL
vs. NYG
Week 2
vs. BUF
at WAS
Week 3
at TB
vs. MIA
Week 4
vs. WAS
at NO
Week 5
vs. MIN
vs. GB
Week 6
at NE
at NYJ
Week 7
vs. ARI
vs. PHI
Week 8
at DET
BYE WEEK
Week 9
vs. DAL
at NYG
Week 10
at NYJ
vs. MIN
Week 11
BYE WEEK
at DET
Week 12
at CHI
at NE
Week 13
vs. GB
vs. BUF
Week 14
at PHI
at CHI
Week 15
vs. MIA
vs. LAR
Week 16
at WAS
at PHI
Week 17
vs. PHI
vs. WAS
Saquon Barkley

RB - NYG

Ezekiel Elliott

RB - DAL

Rushing
Rush Attempts

268.4

288.5

Rush Yards

1,255.6

1,278.0

Rush TDs

9.4

8.8

Receiving
Receptions

86.8

65.8

Rec Yards

694.7

505.5

Rec TDs

3.4

2.6

Points
Fantasy Points

268.9

242.6
Saquon Barkley

RB - NYG

Ezekiel Elliott

RB - DAL

2018 Points
Week 1

18.8

14.6

Week 2

10.8

14.7

Week 3

17.7

11.8

Week 4

16.0

30.0

Week 5

24.9

8.4

Week 6

28.9

17.7

Week 7

17.4

4.2

Week 8

11.1

‐
Week 9
‐

11.2

Week 10

10.0

30.7

Week 11

33.2

26.1

Week 12

26.2

20.3

Week 13

14.6

19.6

Week 14

25.7

19.2

Week 15

5.6

12.8

Week 16

13.7

10.9

Week 17

20.2

‐
Saquon Barkley

RB - NYG

Ezekiel Elliott

RB - DAL

2018 Targets
Week 1

6

4

Week 2

16

6

Week 3

5

8

Week 4

8

4

Week 5

4

7

Week 6

12

1

Week 7

10

6

Week 8

10

‐
Week 9
‐

5

Week 10

5

7

Week 11

3

8

Week 12

8

6

Week 13

4

6

Week 14

5

13

Week 15

10

8

Week 16

7

6

Week 17

8

‐
Saquon Barkley

RB - NYG

Ezekiel Elliott

RB - DAL

Expert
Bart Wheeler
Hail to Fantasy Football
The holdouts with Zeke and Melvin continue. As such, I'll continue to move them down as long as they don't report.
Brandon Funston
The Athletic
Phenomenally versatile game-breaker (21 combined runs/receptions of 20+ yards most at RB), but team context could hurt him a bit (e.g. loss of OBJ, QB issues)
If/when he ends holdout, he's the safest justifiable top choice on the board - 12+ PPR FAN PTS in 37 of 40 career games - no non-QB in past 20 years has more in 1st 40 games of a career
Dan Harris
FantasyPros
There is zero to dislike about Barkley as a player, as he was second in the league last year with 1,307 rushing yards and caught 91 passes, second in running backs to only Christian McCaffrey. But his production waned somewhat without Odell Beckham Jr., and with all the issues with the Giants' wide receivers, defenses will surely be focused on not letting Barkley beat them. But those are all minimal concerns when you consider Barkley's talent and likely usage. He's one of the top few picks in your draft, if not the first selection.
Elliott is obviously one of the most dynamic running backs in the league, and he took it to another level last year when he got much more involved in the passing game. Without any issues hanging over his head, he's certainly in the discussion for the top selection in any fantasy draft. But, as always, there are issues with Elliott, this time a contract dispute which has prevented him from attending camp. Despite some cap issues, this situation seems likely to be resolved, as Jerry Jones knows all too well from his days with Emmitt Smith the pain of an elite running back holding out. Until we get closer to the start of the season and there are real rumblings of a holdout, continue to keep Elliott near the top of your draft board. He'll likely come in with a new contract and another top-notch season.
Rich Piazza
Fantasy Shed
The separation between Barkley and McCaffrey for the top spot has to do with the supporting cast. There is nobody on the Giants roster that should be a threat to Barkley for goal-line opportunities. CMC is going to lose some touches in that area to Cam, and possibly Jordan Scarlett and others.
Elliot is going to continue to slide down my board as we get deeper into August without the star running back in camp. Ultimately, a deal should get done, but until then there is certainly a great deal of risk involved drafting him in the first round.
Derek Lofland
FantasyPros
Barkley was 2nd in fantasy points by running backs in his rookie season and he should continue to his ascent towards becoming the best running back in the NFL.
Elliott led the NFL in rushing yards last year and he should be an elite fantasy running back again in 2019. The only issue is that if his holdout spills into the regular season, it could cost him some games and hurt his fantasy value.
Greg Smith
TwoQBs
My overall rankings are for 2QB/Superflex.
Michael Petropoulos
BRoto Fantasy
1307/11 rushing and 91/721/4 receiving AS A ROOKIE! He is going to get the ball 20+ times a game, easily. He was also ridiculously consistent. Had 2 games under 15.5 half ppr points all of last season which is absurd.
All about if he returns.
Jason Petropoulos
BRoto Fantasy
Barkley had ONE game all of last season with less than 50 rushing yards, less than 5 catches, and no TDs. He's one big run away from being the overall RB1 every week.
Bobby Sylvester
FantasyPros
Barkley is the consensus 1.1 pick for a reason; he is the most talented running back to enter the league since Adrian Peterson and perhaps even Barry Sanders. With that said, he plays behind one of the league's worst offensive lines and teams may stack the box more often with Beckham now in Cleveland. Still yet, Saquon dominated last year despite the rest of the offense struggling, plus he is game script proof.
Zeke is the biggest risk in the top four but if he plays, he is the best bet to finish #1. He is a durable workhorse behind one of the best offensive lines in football, plus we can expect mostly positive game scripts. Over his career, Zeke averages 2099 yards from scrimmage and 13 touchdowns per 16 games.
Nick Zylak
Fantasy Football Advice
Barkley is an absolute freak. He has a 96th percentile bench press, a 97th percentile burst score, a 99th percentile height adjusted speed score, a 99th percentile SPARQ-x score, and is one of the best receiving backs in the league. He can take any play to the house, and can save even his poor fantasy performances with his receiving upside. He ran for over 1,300 yards and 15 total TD's last season, averaging 5.0 YPC on one of the worst offenses in football. Oh, and he also caught 91 balls. There are two big concerns with Barkley The first is that his YPC is likely to regress this season. He had 16 carries for 641 yards on runs of 20+ yards. While this is one of his strengths, you can't expect him to rush for that many yards on long runs each season. The second concern is his offense. This is going to be one of the worst offenses in the league, and it's very difficult for a RB to pay off top overall value when the offense around them is so bad. I'm ok drafting Barkley...but he usually goes first overall, which means I'll have 0% of him.
The only reason I have Zeke ranked as low as I do is because of holdout concerns. The latest reports indicate that the two parties aren't very close on a deal. I'm still surprised Zeke is holding out. He has two years left on his contract, so he doesn't gain all that much by missing time. Regardless, if he hasn't signed or reported by the time your draft rolls around, I don't see how you can feel good about drafting him. If he does sign, then he'll return to my top 3.
Mike Tagliere
FantasyPros
During his rookie season, while playing behind a shoddy offensive line and in a low-scoring offense, Barkley overcame all odds and delivered a fantasy MVP-worthy performance. He finished as an RB1 in 75 percent of his games, while hitting at least RB2 numbers in 93.8 percent of his games. Some are excited about his target possibilities with Odell Beckham Jr. gone, but it's likely going to bring more attention to him and the run-game. Still, Barkley showed last year that he's able to overcome a lot, making him a relatively safe top-three selection in every format, but the lack of scoring from this offense can really hold him back.
If you wanted to select Elliott at No. 1 overall, you shouldn't feel guilty or bad about it. In fact, he should probably be the favorite to finish as the top running back considering the lack of competence in the Giants offense. Elliott has played 40 regular season games in his career and delivered RB2 or better numbers in 92.5 percent of those games, which is actually better than Le'Veon Bell's 91.9 percent. Elliott is as safe as they come, provided he doesn't hold out. If he's not signed by the second week of the preseason, he's going to fall in the rankings.
Kyle Yates
The Fantasy Footballers
Saquon's a transcendent talent at the running back position. He's in an incredible position this season to exceed 2,000 total yards again and that New York Giants offense is going to run through him. He should be the 1.01 in every draft this season.
The Cowboys are making strides to make their offense more dynamic in 2019 by promoting Kellen Moore to OC. Zeke's the centerpiece of this Cowboys offense and he's always going to be in contention to push the 300 carry mark each season, but will the Cowboys' efforts mean even more scoring opportunities for Zeke in 2019? There's a world where we could look back at the end of the season and be talking about Elliot as the RB1 over Barkley.
Go Premium For FREE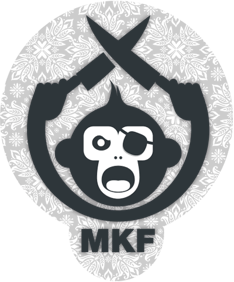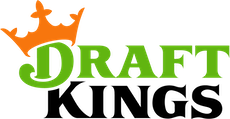 Deposit $10 at any of our DFS partner sites and get a FREE 6 Month HOF Subscription!