Who Should I Draft?
Tyler Boyd or Andrew Luck
---
Tyler Boyd

WR - CIN

Andrew Luck

QB - IND

2019 Schedule
Week 1
at SEA
at LAC
Week 2
vs. SF
at TEN
Week 3
at BUF
vs. ATL
Week 4
at PIT
vs. OAK
Week 5
vs. ARI
at KC
Week 6
at BAL
BYE WEEK
Week 7
vs. JAC
vs. HOU
Week 8
at LAR
vs. DEN
Week 9
BYE WEEK
at PIT
Week 10
vs. BAL
vs. MIA
Week 11
at OAK
vs. JAC
Week 12
vs. PIT
at HOU
Week 13
vs. NYJ
vs. TEN
Week 14
at CLE
at TB
Week 15
vs. NE
at NO
Week 16
at MIA
vs. CAR
Week 17
vs. CLE
at JAC
Tyler Boyd

WR - CIN

Andrew Luck

QB - IND

2018 Points
Week 1

2.6

19.5

Week 2

15.1

11.4

Week 3

19.7

13.9

Week 4

10.0

35.7

Week 5

4.4

22.6

Week 6

18.2

22.7

Week 7

2.7

22.7

Week 8

19.6

23.4

Week 9
‐
‐
Week 10

6.5

21.2

Week 11

7.1

23.9

Week 12

14.5

22.6

Week 13

9.7

9.5

Week 14

5.2

23.6

Week 15

9.8

9.7

Week 16
‐

21.6

Week 17
‐

23.1
Tyler Boyd

WR - CIN

Andrew Luck

QB - IND

Expert
Bart Wheeler
Hail to Fantasy Football
Down a few more spots. At some point he becomes a great value, but only if this mystery injury clears up.
Jason Petropoulos
BRoto Fantasy
Andy Dalton's True Throw Value last season before getting hurt was .481. That puts him above league average and sandwiches him between Kirk Cousins and Aaron Rodgers. If we look at QBs in a similar TTV tier, we see Cousins - who supported Theilen and Diggs, Rodgers - Who supported Adams and Allison/MVS, then Newton and Brady, two guys who don't necessarily support two startable WRs at this stage in their career. It's going to come down to target share for Tyler Boyd (Which will obviously be effected by AJ Green's health).
I would not take Andrew Luck at his current ADP, but that's because I don't believe in taking QBs early. The injury is concerning but, if healthy, he will perform at a high level.
Dan Harris
FantasyPros
Were Luck healthy, he'd be a top-five QB selection without question after last year's 39-passing-touchdown performance that won him the Comeback Player of the Year Award. But Luck is far from healthy, as his calf injury has developed into a "high-ankle" issue. He'll miss the entire preseason and his status for Week 1 is in question. If you draft Luck, you'll need to have a quality backup ready to go. With his question marks, until we get more clarity on the situation, he shouldn't be drafted within the top 10 quarterbacks.
Rich Piazza
Fantasy Shed
The time has come to move Luck off of my #1 spot. Dealing with a calf and missing all of camp/ preseason is now of concern. It we know that he his 100% healthy, and starting week 1, I still think there is a good chance he his the top fantasy quarterback at the end of the season.
Bobby Sylvester
FantasyPros
Boyd just signed a four-year extension with the Bengals which means Zac Taylor must have big plans for him. A.J. Green is still the number one and will be back within a handful of weeks and Andy Dalton can only create so many fantasy points, but Boyd is a strong bet to finish as a WR3.
Luck has now been a top-five fantasy quarterback in all four healthy seasons of his career. Last year, he accomplished it despite having a terrible receiving corps, which has since seen significant upgrades., It isn't a stretch to put his ceiling at 5,000 yards and 45 touchdowns this year, which would obviously make him the top fantasy QB. With that said, the potential to re-injure to the shoulder also gives him a low floor. The problem here, is that the Colts have not been forthcoming about injuries and this calf/ankle/bone issue continues to get worse so he could very well miss a month or more.
Derek Lofland
FantasyPros
Boyd had a breakout year with 1,026 yards receiving and 7 receiving touchdowns. He should be a WR3 with upside in a new offense this year.
Luck looked great coming back from shoulder surgery and he was fifth among fantasy quarterbacks with 327 fantasy points. The only concern with him is a calf injury, there is a real concern he could miss Week 1 and this could be a lingering issue all season.
Kevin Wheeler
DraftWize
"The chance of Luck being 100 percent in 3½ weeks - when the issues started five months ago - is unlikely. Whatever the issue, side-to-side mobility in and out of the pocket could be affected." @SmolaDS
Kevin Roberts
Breaking Football
Luck is a real threat to be QB1 if healthy. The calf issue is concerning, though, so I might be hesitant to pull the trigger in drafts
Michael Petropoulos
BRoto Fantasy
Tyler Boyd was a stud last year and I don't really understand his ADP. In 14 games last season he totaled 1028 yards and 7 TDs on 108 targets. He became a consistent weekly WR2 and he was also utilized in the red zone. I called Robert Woods last season as a must have WR at ADP. Boyd is my 2019 Woods.
The 1 QB I think will have a shot at taking down Mahomes this season. Entire ridiculously good O-line coming back and a very solid supporting cast. Had over 4500 passing yards and only 148 rushing yards which leaves more fantasy points on the table and 0 rushing TDs. In his 4 full seasons prior he had ran for 2,3,4 and 5 TDs.
Mike Tagliere
FantasyPros
It's like everyone forgot how good A.J. Green is/was and now he's dropping down draft boards while Boyd is skyrocketing up them. It's not to say Boyd will return to the waiver wire fodder he was his first two seasons in the league where he scored 15 PPR points just twice in 26 games, but he's not going to return to the player who saw seven or more targets in 9-of-14 games with Green back in the lineup. Do we really believe Andy Dalton can support two consistent top-24 receivers? That's what you're banking on with Boyd, because we know Green will be there if healthy. The only time Dalton has produced two top-30 receivers was in 2014, when Green missed three games, allowing Mohamed Sanu to finish as the WR29. It's not to say it's not possible Boyd takes a leap in the new offense, but he's being drafted at/near his ceiling without a Green injury
He was the definition of consistency in 2018, which is rare when you find a quarterback who's playing in a brand-new offense, and especially one who was coming off a one-year absence with a throwing shoulder injury. He posted top-12 type numbers in 75 percent of his starts, but lacked the ceiling you'd want when taking a quarterback in the top four rounds. He finished with top-five type numbers just 6.3 percent of the time, behind guys like Tom Brady, Kirk Cousins, Dak Prescott, and even Derek Carr. He may offer more upside in 2019, but you shouldn't overpay for it
Sean Koerner
The Action Network
very high floor, ceiling depends on rushing upside coming back
Nick Zylak
Fantasy Football Advice
I will not be drafting Tyler Boyd this season. His ADP is a bit too high for the third option in an Andy Dalton offense. A.J. Green is back, Mixon will get his touches...and I expect John Ross to at least take a small step forward this season. If you like Boyd then you better be drafting Andy Dalton, because the only way Boyd pays off his ADP is if Dalton goes off.
I've always been a fan of taking Luck in fantasy. The problem this season is the ADP. The QB position is deeper than it ever has been, so you don't need to spend a high pick on one. I do think he's going to have a monster season. Nick Sirianni and Frank Reich did an amazing job with the team last season, and I expect them to continue the success in 2019. Luck has an elite core skill position players in Hilton, Campbell, Ebron, Doyle, Mack and Hines. They have field stretchers, reliable targets and red zone threats. Luck could absolutely be the top scoring fantasy QB this year. I just can't justify spending such a high pick at a position that remains elite so deep into drafts.
Go Premium For FREE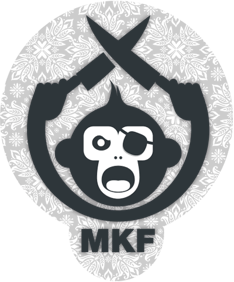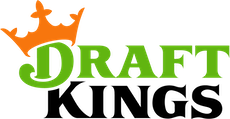 Deposit $10 at any of our DFS partner sites and get a FREE 6 Month HOF Subscription!