Who Should I Draft?
Tyler Lockett or Cooper Kupp
---
Tyler Lockett

WR - SEA

Cooper Kupp

WR - LAR

2019 Schedule
Week 1
vs. CIN
at CAR
Week 2
at PIT
vs. NO
Week 3
vs. NO
at CLE
Week 4
at ARI
vs. TB
Week 5
vs. LAR
at SEA
Week 6
at CLE
vs. SF
Week 7
vs. BAL
at ATL
Week 8
at ATL
vs. CIN
Week 9
vs. TB
BYE WEEK
Week 10
at SF
at PIT
Week 11
BYE WEEK
vs. CHI
Week 12
at PHI
vs. BAL
Week 13
vs. MIN
at ARI
Week 14
at LAR
vs. SEA
Week 15
at CAR
at DAL
Week 16
vs. ARI
at SF
Week 17
vs. SF
vs. ARI
Tyler Lockett

WR - SEA

Cooper Kupp

WR - LAR

Receiving
Receptions

64.7

70.7

Rec Yards

1,021.4

943.7

Rec TDs

7.0

7.4

Rushing
Rush Attempts

8.7

3.6

Rush Yards

54.3

22.9

Rush TDs

0.1

0.0

Points
Fantasy Points

149.0

140.5
Tyler Lockett

WR - SEA

Cooper Kupp

WR - LAR

2018 Points
Week 1

11.9

12.8

Week 2

12.0

6.3

Week 3

14.2

12.8

Week 4

5.3

28.2

Week 5

16.4

15.0

Week 6

8.0

1.2

Week 7
‐
‐
Week 8

10.7

‐
Week 9

2.2

14.9

Week 10

14.5

3.9

Week 11

7.2

‐
Week 12

16.5

‐
Week 13

12.2

‐
Week 14

5.9

‐
Week 15

5.6

‐
Week 16

9.9

‐
Week 17

12.9

‐
Tyler Lockett

WR - SEA

Cooper Kupp

WR - LAR

2018 Targets
Week 1

4

9

Week 2

7

6

Week 3

6

5

Week 4

6

11

Week 5

5

9

Week 6

4

1

Week 7
‐
‐
Week 8

2

‐
Week 9

4

6

Week 10

6

8

Week 11

5

‐
Week 12

5

‐
Week 13

2

‐
Week 14

6

‐
Week 15

2

‐
Week 16

5

‐
Week 17

2

‐
Tyler Lockett

WR - SEA

Cooper Kupp

WR - LAR

Expert
Brandon Funston
The Athletic
He had a perfect passer rating on his targets, and he was No. 1 in FAN PTS per target - with Doug Baldwin gone, he should see a fair amount more targets this season as clear go-to guy
Was the No. 14 WR in FAN PPG at the time he suffered ACL injury in Week 10 - avoided PUP and is on track to play in Week 1
Jason Petropoulos
BRoto Fantasy
Lockett had 965 yards and 10 TDs on ONLY 90 TARGETS last season. Lockett will now mostly to be a slot WR, taking the place of Baldwin (played there 60% last year when Baldwin was out). Lockett led the league with a 89.7 catch% in the slot last season and Doug Baldwin was being drafted in the 2nd/3rd round not too long ago in the same role. Wilson is one of the most efficient passers in the league - 2nd in True Throw Value last season - so give me his #1 WR even in a run-heavy O.
Bobby Sylvester
FantasyPros
Lockett had just 70 targets last year and before Baldwin came back, he was the secondary target behind Brandon Marshall. Lockett isn't primary weapon, nor will he likely become one. He is still a WR3, but is being vastly overdrafted with over optimistic expectations about his transition to an entirely different type of receiver.
Kupp is not going to begin the season on the PUP but that doesn't mean he won't end up sitting to start the season. The fact of the matter is that it hasn't been all that long since his major injury, and like Allen Robinson showed last year, optimism in these cases can be a dangerous game.
Derek Lofland
FantasyPros
Lockett showed a lot of promise last year with 57 receptions for 965 yards and 10 touchdowns. He is the lead receiver in Seattle at this point and he should have WR2 upside.
Kupp only played half a season last year and he posted 40 receptions for 566 yards and 6 touchdowns. He is one of the best slot receivers in the NFL and he should be ready to pick up where he left off in Week 1 this year.
Mike Tagliere
FantasyPros
The loss of Doug Baldwin will surely open up some targets for Lockett, and the best part is that they'll come where he's most effective. Lockett has posted the third-best numbers in the league from the slot over the last two years, behind only Tyreek Hill and A.J. Green. In the games that Baldwin missed all/most of in 2018, Lockett played in the slot on 59.4 percent of his snaps. His efficiency will have a hard time remaining as high as it was in 2018, but his increased snaps in the slot can help make up for it
There will be some who are concerned about the after-effects of Kupp's ACL injury, but you shouldn't be one of them. With modern medicine, players bounce back from them all the time. Throughout his two years in the NFL, Kupp has posted WR2 or better numbers in 47.8 percent of his games, which is better than the career marks of Jarvis Landry, Brandin Cooks, Keenan Allen, and T.Y. Hilton. He may lack the upside of some, but his consistency is great. He's a solid low-end WR2, but an even better high-end WR3
Nick Zylak
Fantasy Football Advice
Lockett is going to be an interesting player to watch this preseason. I can't tell yet where his ADP ends up, but I have a feeling a lot will depend on how D.K. Metcalf does during the preseason. If Metcalf looks bad, and Lockett is clearly the top option, then I expect his ADP to fall somewhere in the 4th round. If that's the case, then I'll likely pass. He's not a bad pick in that range, but it takes away a lot of his upside. Remember, last season Wilson had a perfect passer rating when targeting him, so there's going to be regression on a per play basis. He currently holds the 25th highest projection according to my model, and I'm comfortable drafting Lockett in the mid to late 5th round. Unfortunately, he's usually not still on the board.
I will not be drafting Cooper Kupp this season. The Rams have said that he's going to be ready for week 1, but he suffered his ACL injury too late in the season to be back to his old self this quickly. For where he's going in drafts you need him to perform like he did to start last season. So the best case scenario is that he returns value...but he's not going to out produce his ADP...and he's far more likely to disappoint. There are still a bunch of studs on the board where he's going, take one of them instead.
Go Premium For FREE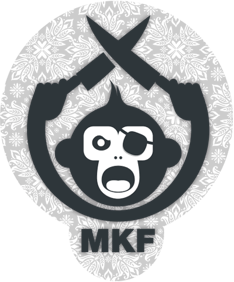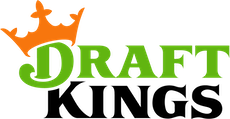 Deposit $10 at any of our DFS partner sites and get a FREE 6 Month HOF Subscription!