Who Should I Draft?
Tyreek Hill or Dalvin Cook
---
Tyreek Hill

WR - KC

Dalvin Cook

RB - MIN

2019 Schedule
Week 1
at JAC
vs. ATL
Week 2
at OAK
at GB
Week 3
vs. BAL
vs. OAK
Week 4
at DET
at CHI
Week 5
vs. IND
at NYG
Week 6
vs. HOU
vs. PHI
Week 7
at DEN
at DET
Week 8
vs. GB
vs. WAS
Week 9
vs. MIN
at KC
Week 10
at TEN
at DAL
Week 11
at LAC
vs. DEN
Week 12
BYE WEEK
BYE WEEK
Week 13
vs. OAK
at SEA
Week 14
at NE
vs. DET
Week 15
vs. DEN
at LAC
Week 16
at CHI
vs. GB
Week 17
vs. LAC
vs. CHI
Tyreek Hill

WR - KC

Dalvin Cook

RB - MIN

2018 Points
Week 1

29.3

7.5

Week 2

15.0

9.0

Week 3

5.6

‐
Week 4

5.6

2.0

Week 5

8.7

‐
Week 6

32.2

‐
Week 7

13.6

‐
Week 8

7.0

‐
Week 9

8.5

10.9

Week 10

25.7

‐
Week 11

33.5

-1.0

Week 12
‐

13.6

Week 13

5.0

10.6

Week 14

14.5

14.3

Week 15

4.1

28.3

Week 16

9.1

10.8

Week 17

23.6

6.0
Tyreek Hill

WR - KC

Dalvin Cook

RB - MIN

Expert
Dan Harris
FantasyPros
With Patrick Mahomes as his quarterback last year, Hill was incredible, with 1,479 receiving yards and 12 touchdowns. His outstanding speed makes him a threat to unleash a big play at any given moment, and there are few reasons to doubt his on-field performance. The NFL is not planning to suspend Hill for now unless new evidence comes out that changes the equation. And, as we've seen in the past with Ray Rice and Kareem Hunt, that always remains a possibility. That's enough to drop Hill slightly in wide receiver rankings, but not outside of the WR1 range.
Cook oozes talent and could easily be a top-five fantasy back if he were in the right situation. And there are positives for him playing in Minnesota, such as the Vikings' focus on the run in the second half last year which should likely continue this season. But Alexander Mattison and Mike Boone remain and will likely cut into Cook's workload. Add to this that he has played just 15 games over his first two seasons because of injuries and there are plenty of downsides to consider. Still, Cook makes an RB1, without question, and so long as he is healthy, he should deliver quality fantasy production.
Michael Petropoulos
BRoto Fantasy
Now that he will not be suspended, he becomes a sure fire WR1 again. Was more inconsistent than you would like last season, but has the highest ceiling of any receiver.
Cook, just like Mixon, is a late second round pick being drafted at the end of the first/early second. He played 4 games his rookie season and 11 games last season, so he is clearly extremely injury prone. He had one game ALL of last season with over 16 carries.
Brandon Funston
The Athletic
Top fantasy WR in '18 has scored an insane 24 of 34 career TDs from 25+ yards out (16 from 50+ yards) - After dodging NFL suspension, a little KC offensive regression only concern for Hill owners now
If you tell me Cook will play 16 games, he's in my Top 10 RBs. I'm ranking him with the idea that a couple/few DNPs are a real possibility
Rich Piazza
Fantasy Shed
There isn't any questioning his workload, talent & upside, and that is exactly why he's ranked where his is. Just keep in mind, he hasn't been able to stay healthy and has had similar rankings / ADP the past two seasons, where he has failed to return that value.
Derek Lofland
FantasyPros
Hill was the top-ranked fantasy receiver in 2018 and he should be in the conversation again in 2019 with strong-armed QB Patrick Mahomes II running the offense.
The Vikings had a horrible run / pass ratio that they seemed to correct toward the end of the season. Cook will be a year removed from his ACL tear and he should be a low-end RB1. It will also help that RB Latavius Murray is in New Orleans and he will not be taking away as many carries from Cook this year.
Kevin Roberts
Breaking Football
The Vikings want to run the ball and a healthy Cook is dynamic. He's worth a dice roll in late round one or early round 2
Jason Petropoulos
BRoto Fantasy
The #1 WR in True Target Value, Hill's targets from Mahomes were more valuable than any other WR-QB connection last season. He's just too fast and too good to be held down. They'll be weeks where he disappoints and weeks where he wins your matchup basically single-handedly. He's a rollercoaster, but his highs are higher than anyone else's in the league.
Cook's last four games last season extrapolated over an entire 16 game season would result in a rushing line of 1,212 and 8TDs with a receiving line of 444 rushing yards and 4 TDs. Kubiak is bringing in an outside zone running scheme and Cook has had his most success in his young career in that scheme.
Nick Zylak
Fantasy Football Advice
If you guaranteed me a full 16 weeks of Tyreek Hill, then I'd probably rank him first among WR's. The problem is you can't. There's a chance that more information gets released about his abuse allegation, forcing Goodell to suspend him. I think it's unlikely, but it's certainly possible. Because of that, he's too risky to draft in the first round, and I wouldn't take him as the first WR off the board. There are much safer options available, and they come with just as much upside.
Dalvin Cook has played in just 15 games over his first two seasons, so durability is absolutely a concern. Sports injury predictor has him as an elevated injury risk, and I have to agree. He's suffered a shoulder tear, an ankle sprain, another shoulder tear, a torn ACL, and two pulled hamstrings. When he's been on the field he's been electric. Cook has a career 4.7 YPC, including 3 yards per carry after contact last season. He's also shown his receiving upside with 3 or more receptions in 73% of his career games. While injuries are a concern, the Vikings improved their offensive line by drafting Garrett Bradbury in the first round. He's going to help out a ton, and should make them a better run blocking unit than they were last season. Cook is going to see massive volume as long as he can stay healthy. He's certainly a risky early round pick, but he's also one that could pay off big time.
Mike Tagliere
FantasyPros
It appears that the NFL will not suspend Hill for the off-the-field incidents that took place this offseason, which means he's back in the conversation as a second-round pick. He continues to defy the laws of efficiency and while it's normal to expect regression, he's proved us wrong in each of the last two seasons. He is the exception to the rule and an outlier in production. He won't be as consistent as the top-tier options, but he'll single-handedly win you weeks.
We've still yet to see Cook stay healthy throughout an NFL season, but that's not stopping drafters from taking him with a pick inside the first two rounds. The Vikings are a high-powered offense who upgraded their offensive line this offseason, so the appeal is justified. The Vikings did draft Alexander Mattison in the third-round, so they're obviously concerned about the depth behind Cook, but he's the starter as long as he's healthy
Bobby Sylvester
FantasyPros
Tyreek was not suspended but the NFL said if any new evidence surfaced, the case would be revisited for suspension so be aware of that caveat. It seems likely, however, that he will play the majority of the season and if he does, you can bet he'll finish top 10, and more likely top 5 even despite a few rough weeks mixed in.
Cook may have finished with fewer than 1,000 yards in a disappointing season last year but over the final four weeks when he appeared to finally be 100%, the Vikings gave him 72 touches. Keep in mind, he showed the ability to handle a full workload in 2017 prior to his injury with 71 touches in just 3 games so we may be looking at this year's breakout star.
Go Premium For FREE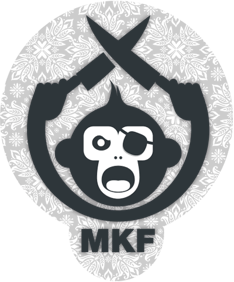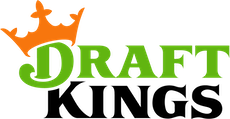 Deposit $10 at any of our DFS partner sites and get a FREE 6 Month HOF Subscription!