Who Should I Draft?
Tyreek Hill or Todd Gurley
---
Todd Gurley

RB - LAR

Tyreek Hill

WR - KC

2019 Schedule
Week 1
at CAR
at JAC
Week 2
vs. NO
at OAK
Week 3
at CLE
vs. BAL
Week 4
vs. TB
at DET
Week 5
at SEA
vs. IND
Week 6
vs. SF
vs. HOU
Week 7
at ATL
at DEN
Week 8
vs. CIN
vs. GB
Week 9
BYE WEEK
vs. MIN
Week 10
at PIT
at TEN
Week 11
vs. CHI
at LAC
Week 12
vs. BAL
BYE WEEK
Week 13
at ARI
vs. OAK
Week 14
vs. SEA
at NE
Week 15
at DAL
vs. DEN
Week 16
at SF
at CHI
Week 17
vs. ARI
vs. LAC
Todd Gurley

RB - LAR

Tyreek Hill

WR - KC

2018 Points
Week 1

20.7

29.3

Week 2

29.3

15.0

Week 3

19.6

5.6

Week 4

21.6

5.6

Week 5

29.3

8.7

Week 6

34.5

32.2

Week 7

26.6

13.6

Week 8

27.5

7.0

Week 9

13.9

8.5

Week 10

22.0

25.7

Week 11

9.4

33.5

Week 12
‐
‐
Week 13

28.5

5.0

Week 14

5.8

14.5

Week 15

24.4

4.1

Week 16
‐

9.1

Week 17
‐

23.6
Todd Gurley

RB - LAR

Tyreek Hill

WR - KC

Expert
Brandon Funston
The Athletic
No. 1 RB in '18 falls down the '19 draft list because of an arthritic knee that is expected to bring about a reduced-workload maintenance plan by the Rams - definition of a high risk/reward pick
Top fantasy WR in '18 has scored an insane 24 of 34 career TDs from 25+ yards out (16 from 50+ yards) - After dodging NFL suspension, a little KC offensive regression only concern for Hill owners now
Derek Lofland
FantasyPros
I never want to hear that my RB1 is managing his arthritic component in his knee and his usage in the postseason last year screamed that knee had some issues. He is still a RB1 in a great scheme, but I think the days of him being the best fantasy running back in the NFL are over, as the Rams will need to manage his touches for him to stay healthy.
Hill was the top-ranked fantasy receiver in 2018 and he should be in the conversation again in 2019 with strong-armed QB Patrick Mahomes II running the offense.
Kevin Roberts
Breaking Football
The knee issue is concerning, but Gurley could still have a big role in a great system. If he falls into the second round I won't be ignoring him
Michael Petropoulos
BRoto Fantasy
Now that he will not be suspended, he becomes a sure fire WR1 again. Was more inconsistent than you would like last season, but has the highest ceiling of any receiver.
Jason Petropoulos
BRoto Fantasy
The #1 WR in True Target Value, Hill's targets from Mahomes were more valuable than any other WR-QB connection last season. He's just too fast and too good to be held down. They'll be weeks where he disappoints and weeks where he wins your matchup basically single-handedly. He's a rollercoaster, but his highs are higher than anyone else's in the league.
Nick Zylak
Fantasy Football Advice
Unfortunately, I will not have any shares of Todd Gurley this season. It's not that he can't have a good year, it's just that it's not worth the risk. With Darrell Henderson drafted to fill the Alvin Kamara role, his upside is capped. We know he's never again going to see the same sort of volume he has over the past few seasons, so even being in this prolific offense might not be able to save him. There is absolutely a chance that Gurley pays off his ADP and carries your team to the championship. However, it's unlikely, and just not worth the gamble. Unless he falls to the third round I can't justify drafting him.
If you guaranteed me a full 16 weeks of Tyreek Hill, then I'd probably rank him first among WR's. The problem is you can't. There's a chance that more information gets released about his abuse allegation, forcing Goodell to suspend him. I think it's unlikely, but it's certainly possible. Because of that, he's too risky to draft in the first round, and I wouldn't take him as the first WR off the board. There are much safer options available, and they come with just as much upside.
Mike Tagliere
FantasyPros
There are some real questions surrounding Gurley as we enter the 2019 season. Not only did C.J. Anderson play over him during the playoffs, but the Rams also traded up to the start of the third-round to select Darrell Henderson, an explosive running back out of Memphis. The Rams also matched an offer sheet the Lions submitted to backup running back Malcolm Brown, meaning the Rams are more worried about Gurley than they're letting on. We all know Gurley comes with plenty of upside, but we also know you can't win your fantasy league in the first-round, but you can definitely help lose it.
It appears that the NFL will not suspend Hill for the off-the-field incidents that took place this offseason, which means he's back in the conversation as a second-round pick. He continues to defy the laws of efficiency and while it's normal to expect regression, he's proved us wrong in each of the last two seasons. He is the exception to the rule and an outlier in production. He won't be as consistent as the top-tier options, but he'll single-handedly win you weeks.
Bobby Sylvester
FantasyPros
Gurley most certainly slowed down at the end of the year and comes with risk because of the unknown surrounding his knee. With that said, he was so exceptional each of the last two years that even with a 25% drop in production, he would still be an easy top 10 back. He still has more upside than any back including this year's big four so don't hesitate to snag him in the back end of the first round if you are feeling lucky.
Tyreek was not suspended but the NFL said if any new evidence surfaced, the case would be revisited for suspension so be aware of that caveat. It seems likely, however, that he will play the majority of the season and if he does, you can bet he'll finish top 10, and more likely top 5 even despite a few rough weeks mixed in.
Go Premium For FREE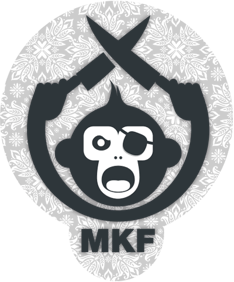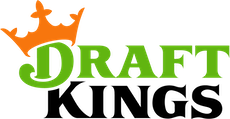 Deposit $10 at any of our DFS partner sites and get a FREE 6 Month HOF Subscription!