2019 Fantasy Baseball ROS Rankings
Expert Consensus Ranking (7 of 17 Experts) -
Rank
Player (Team, Position)
Notes
1
Mike Trout (LAA - CF,DH)
1
1
1.0
0.0
1.0
‐

Four months into 2019, Trout is "only" hitting .298/.441/.657 with 34 homers and eight steals in 101 games. That led some midseason drafters and rankers to take Christian Yelich with the first pick. Because of his lofty floor, the honor should still go to the Angels superstar, who has drawn as many walks as strikeouts and leads the majors in xwOBA. His career-high contact rate will eventually rise above .300 once the .295 BABIP returns closer to his .349 career norm. That could come with close to 50 home runs and 15. Don't overthink this.

2
Christian Yelich (MIL - LF,CF,RF)
2
3
2.2
0.4
7.0
+5.0

So much for Yelich not sustaining his power tear. After wrapping up the NL MVP with 21 homers in August and September, the outfielder already gone deep 41 times in 111 games. He's done so while hitting a preposterous .334/.426/.697 with 24 steals. Heavy ground-ball hitters aren't supposed to produce such prolific power, but Yelich is looking more like the exception. Expected to regress, he has instead improved. Treat him as a top-three stud who is making a reasonable case to usurp Mike Trout as the rightful No. 1.

3
Ronald Acuna Jr. (ATL - LF,CF)
2
5
3.2
1.0
9.0
+6.0

Acuna met the seismic hype, and then some, by hitting .293/.366/.552 with 26 homers and 16 steals in 111 sizzling rookie games. He flaunted his MVP ceiling by posting a .429 wOBA and 19 of those long balls after the All-Star break. He hasn't missed a beat in his sophomore campaign, batting .291/.372/.505 with 27 homers and 25 steals. Operating out of the leadoff role motivated him to swipe a dozen bases in July, cementing his case as a fantasy phenom. As the only legitimate 30/30 candidate beyond Christian Yelich, the 21-year-old now looks like the third-best fantasy option behind the reigning NL MVP and Mike Trout.

4
Cody Bellinger (LAD - 1B,CF)
3
5
3.8
0.4
39.0
+35.0

Bellinger has emerged as a league-winning talent, batting .325/.426/.675 with 37 homers and nine steals. Everything in his portfolio supports this early surge. The 23-year-old has slashed his strikeout rate while exchanging ground balls and pop-ups for line drives. An all-or-nothing slugger as a rookie suddenly touts an above-average contact rate (82.3%). If drafting now, he'd go in the top five, and it wouldn't be an overreaction.

5
Nolan Arenado (COL - 3B)
4
12
6.0
0.9
6.0
+1.0

Drafters know what they're getting in Arenado, who has batted no lower than .287 with at least 37 homers and 110 RBIs in the last four years. He has played all but 16 games in those four seasons, making him a durable beacon of consistency worthy of a first-round selection. He signed an extension during the offseason, so investors no longer need to worry about a midseason trade removing him from Coors Field. A lack of steals is an unfortunate, but acceptable tradeoff for locking in bankable production at every other category. This steadiness earned him the benefit of the doubt despite still not hitting a home run until April 14. He made up for lost time once the Rockies hosted more at Coors Field and now has 24 taters while hitting .305/.368/.539. It's a bit underwhelmed compared to past returns, but trust the stud to heat up once again after a slugging start to the second half.

6
Mookie Betts (BOS - CF,RF)
4
20
6.6
1.0
2.0
-4.0

Following an exceptional MVP campaign, Betts has looked more like the great, but not outstanding player from 2017. After mounting a .346/.438/.640 slash line in 2018, he's now batting .282/.390/.487 with 19 homers and 12 steals. He's still gunning for his fourth consecutive 20/20 season and has already eclipsed triple-digit runs, but he's not living up to the second-pick price tag. Although there's plenty of time for the career .300 hitter to up his average, Betts will eventually need to prove he's still a top-shelf superstar.

7
Francisco Lindor (CLE - SS)
4
28
9.8
3.5
12.0
+5.0

Originally expected to return from a calf injury in early April, Lindor suffered an ankle ailment while rehabbing. Cleveland activated him on April 20, making him once again a fantasy cornerstone. The only concern stemmed from him getting fewer base-stealing opportunities following a pair of leg injuries, but he has alleviated those fears with 17 steals in 95 games. He also has 20 homers and a .301/.352/.527 slash line, so he looks strong enough to again trust as a first-round superstar.

8
J.D. Martinez (BOS - LF,RF,DH)
6
14
9.8
2.0
5.0
-3.0

Following back-to-back seasons hitting over .300 with more than 40 home runs, Martinez's season has felt pedestrian. Despite batting .294/.365/.518 with 20 home runs through 92 games, he has actually dramatically underperformed elite Statcast numbers. He's still a stud (maybe top 20 instead of top five) and a buy-low target if anyone thinks otherwise.

9
Trevor Story (COL - SS)
8
27
10.2
1.9
20.0
+11.0

Repeating a redemptive 2018 would cement Story as a first-round pick, and he's on the right path with 22 homers and 14 steals in 94 games. Maintaining last year's contact improvements while generating more hard hits, regression in his .280 batting average may merely mean he hits .270-.275. He's a shortstop who calls Coors Field home and could offer another 35-25 campaign. A thumb sprain sent him to the IL on June 20, but he returned less than two weeks later.

10
Javier Baez (CHC - 2B,3B,SS)
6
28
11.2
2.7
18.0
+8.0

Despite once again residing among baseball's laggards in swinging strikes and outside-swing rate, Baez is batting .289/.320/.553 with 28 homers. He's pummeling balls with a 91.2-mph average exit velocity and is in line to once again produce triple-digit RBIs and runs. Following a stagnant start on the basepaths, he now has nine steals and should at least notch double digits for the fourth straight season. He hasn't disappointed anyone who bet on last year's breakout with early-round capital.

11
Justin Verlander (HOU - SP)
5
18
11.4
1.9
21.0
+10.0

Pitchers aren't supposed to dominate like this in their mid-30s. In his age-36 campaign, Verlander continues to defy the aging curve by posting a 2.86 ERA, 0.84 WHIP, and 183 strikeouts in 144.2 innings. An MLB-low .199 BABIP is bound to rise, and he struggled in June due to a bout of gopherits. Verlander has remained elite despite ceding an MLB-high 28 home runs, so continue to treat him as a top-shelf ace despite his 3.93 FIP.

12
Alex Bregman (HOU - 3B,SS)
8
30
13.0
5.2
13.0
+1.0

Bregman's .387 wOBA and 146 wRC+ are only a tad below marks from his breakout 2018. He has also drawn more walks and is well on his way to setting a new personal best in home runs. Yet while his .260 batting average should at least climb closer to his career .277 norm, he no longer possesses the profile of a possible .300 hitter. Bregman may also not reach double-digit steals, but he's still a top-shelf hitter with a high floor. Just not a first-round superstar.

13
Gerrit Cole (HOU - SP)
6
20
13.6
3.7
27.0
+14.0

The Astros unlocked Cole's ace upside by tabling a middling sinker for more sliders and curveballs. He also revamped his fastball, which yielded a .268 wOBA in 2018 after allowing a .334 wOBA in his last year with the Pirates. This year's 3.03 ERA doesn't even do his dominance complete justice. He also boasts a 2.81 SIERA on the strength of an MLB-high 37.9% K rate. His contact and swinging-strike rates have actually improved, and he's recorded double-digit strikeouts in three straight starts to begin the second half. He may just be fantasy's top SP behind Max Scherzer.

14
Jacob deGrom (NYM - SP)
6
15
13.8
1.0
10.0
-4.0

He's back. Since shockingly surrendering seven runs to the Marlins on May 17, deGrom has posted a 2.08 ERA in 14 starts with 115 strikeouts and 21 walks. Fully healthy from an early-season elbow injury, his velocity increased in June, resulting in five double-digit strikeout gems. Stay the course and expect a top-tier ace going forward, even if the 7-7 deGrom is once again not receiving sufficient support from the Mets' lineup and bullpen.

15
Freddie Freeman (ATL - 1B)
10
19
14.6
1.9
23.0
+8.0

Replacing Joey Votto as the line-drive king, Freeman has batted above .300 with a slugging percentage over .500 in each of the last three seasons. He played all 162 games and even poached a career-high 10 bases in 2018. He's in line to extend those trends with a .308/.398/.564 slash line in 106 games. He would have entered 2019 as fantasy's top first baseman if not for a late power outage limiting him to 23 homers last year, but he already has 25 to end July. Now that he has regained his fence-clearing pop and slowly repealed the injury-prone label, Freeman is a relatively safe building block with MVP upside. He is making even harder contact early in 2019 and looks well on his way to again batting over .300 with 35-40 long balls. If he's not a first-round player, he's awfully close.

16
Trea Turner (WSH - SS)
9
39
17.8
4.1
8.0
-8.0

Turner's season started with such promise. Manager Dave Martinez's goal for 75-80 steals wasn't looking as outlandish after the Nationals shortstop swiped three bags on Opening Day. He then ended the inaugural series with a two-homer performance. Those hopes of Turner finally realizing his fantasy MVP upside ended abruptly, however, when he broke his finger on a bunt attempt. After playing all 162 games last season, he missed enough time to stand no chance of returning first-round value. When healthy, he has amassed 10 homers and 23 steals in just 75 games with his highest wRC+ (112) since 2016. Turner could make up for lost time with at least a 15/30 campaign and remains a first-round talent when on the field.

17
Anthony Rendon (WSH - 3B)
14
32
18.4
1.7
41.0
+24.0

Breaking news: Rendon is a superstar. He's hitting .318/.400/.604 with 26 home runs, 86 runs, and 92 RBIs in 106 games. His .409 wOBA ranks fifth in all of baseball. The steals don't appear to be coming back, but investors won't mind if getting a .300/30/100/100 stud for the cost of a late-third, early-fourth-round pick. When healthy, he's a veritable top-20 star still not receiving the love he deserves.

18
Jose Ramirez (CLE - 2B,3B)
11
35
20.4
3.5
3.0
-15.0

After hitting .218 in the second half last season, Ramirez has been one of 2019's most underwhelming top picks. He's batting .240 with 11 homers through 99 games, only salvaging any value with 22 steals. There was only so long everyone could caution against panicking about a 26-year-old infielder who tallied 39 homers, 34 steals, and 26 more walks (106) than strikeouts (80) during a breakout 2018. Luckily he has heated up in July, batting .338 with six homers. His depreciated contact and strikeout rates remain above-average, so he could still replicate last year's .270 average going forward. The buy-low window has probably closed for Ramirez, who should at least return top-50 value during the final two months.

19
Charlie Blackmon (COL - CF)
12
37
21.2
2.3
26.0
+7.0

Blackmon's down year (.291, 29 HR, 119 R, 12 SB) was still far better than most players' best year. His 37 homers looked like the clear outlier who hadn't reached 30 in another season. He could reach that mark again, as he's currently batting .323/.367/.592 with 24 homers in 102 games. While he has stolen just two bases, the 32-year-old is once again a stud who has posted an absurd .511 wOBA in Coors Field. He's a top-25 player, but the steep splits could prove bothersome for head-to-head investors.

20
Xander Bogaerts (BOS - SS)
14
30
23.6
3.4
45.0
+25.0

Other elite shortstop peers had passed Bogaerts by, but he rebounded from a 2017 mired by a wrist injury to hit a quiet .288/.360/.522 with 23 homers and 103 RBIs. He's taken another step forward in his age-26 season with a .309/.396/.558 slash line and 21 homers in 99 games. The speed, on the other hand, has fizzled entirely. Once a steady double-digit source of steals, he has just three near the end of July. That caps his five-by-ceiling ceiling and puts more emphasis on broaching a .300 batting average, but he has done just that while posting tremendous counting numbers. We could be looking at a top-20 stud even if he doesn't start running again.

21
Starling Marte (PIT - CF)
9
52
25.4
8.6
37.0
+16.0

The only players to bat at least .275 with 20 homers and 30 steals last season: Mookie Betts and Starling Marte. Lower the steals query to 20, and they're joined by Mike Trout, Francisco Lindor, Christian Yelich, Trevor Story, and Javier Baez. Despite serving a short IL sting with an abdominal injury in late April, he has already managed 20 homers and 19 steals while hitting .285/.327/.497. The poor walk rate hasn't hurt his value yet in standard fantasy leagues. Marte remains an unheralded star in five-by-five leagues.

22
Walker Buehler (LAD - SP)
15
87
26.2
7.2
40.0
+18.0

Buehler has lived up to expectations early in his second season, recording a 3.31 ERA and 1.03 WHIP with 166 strikeouts and 26 walks in 141.1 innings. That's despite a horrid outing at Coors damaging his ratios. As a former Tommy John recipient who tossed 153.1 professional innings last year and plays for the Dodgers, he's highly unlikely to push past 175 innings this season. While that's something to keep in mind down the road, the depleted pool of aces makes him a top-10 starter right now.

23
Juan Soto (WSH - LF)
20
32
26.4
3.8
30.0
+7.0

Soto was hitting .248/.368/.467 through April before going on the IL with back spasms. The young phenom is now closing July with a .288/.396/.510 slash line right in line with his spectacular rookie campaign. This writer worried about home run regression entering the season, but he has slashed his ground-ball rate by over 10 points. Now that he's hitting more fly balls and barrels, the 20-year-old could approach 30 long balls and a few steals with a high average despite missing time to start May.

24
Jose Altuve (HOU - 2B)
9
45
27.0
10.8
14.0
-10.0

After an offseason to heal from a knee injury, Altuve initially looked to have regained some power with nine home runs. Following an early outburst, he wound up batting .243 with one steal in three attempts before going on the IL. While rehabbing from a hamstring injury, he suffered a setback when hurting the knee he had surgically repaired last year. The old Altuve (minus the elite back) may be back, as he's hitting .345 with 10 homers in 40 games since returning in June. Although the former MVP eventually needs to start running again to return into a top-shelf fantasy asset, he's at least again making a major mark elsewhere.

25
Whit Merrifield (KC - 1B,2B,CF,RF,DH)
21
49
27.2
2.8
32.0
+7.0

Merrifield has morphed into a five-category beast with a borderline extinct skill set The 25-year-old is batting .303/.357/.483 with 14 home runs and 16 steals apiece through August 17. Although his speed has diminished, those numbers still makes him a tremendous cornerstone if he maintains a high average while reaching 100 runs as Kansas City's leadoff hitter. Merrifield has thrived long enough to trust his late breakout as a top-25 overall player.

26
Pete Alonso (NYM - 1B,DH)
18
36
28.0
5.3
234.0
+208.0

Alonso forced the Mets' hand and won an Opening Day job by displaying his Herculean power throughout spring training. He has now hit his way into a permanent role with 38 homers (already breaking Darryl Strawberry's franchise record for a rookie) and .955 OPS. Although he's hitting just 1.86 after the All-Star break, eight long balls helps to debunk the supposed Home Run Derby curse. His batting average was bound to fall a bit because of a 26.4% strikeout rate, but his Statcast exploits feel reminiscent of Aaron Judge's debut. We may be looking at a league-altering star who could belt 50 homers.

27
Manny Machado (SD - 3B,SS)
10
62
28.2
10.3
17.0
-10.0

Two months into his 10-year, $300 million contract, the Padres received slightly above-average contact from Machado. A steep dip in contact rate led to more strikeouts and a worse batting average (.274), but the 26-year-old had the track record to bet on a rebound. That came in June, when he slugged 11 homers with 29 RBIs. His .856 OPS is closer to normal, but three steals in 99 games is troubling for someone who didn't poach a single bag in 2016. The stud has gotten over the new-team jitters and is once again a top-25 overall talent.

28
George Springer (HOU - CF,RF,DH)
25
37
29.0
1.4
48.0
+20.0

It was a rough year for Springer Dingers, as the Astros outfielder deposited just 22 homers with a pedestrian .265/.346/.434 slash line in 2018. Thumb and quad injuries sapped his power late in the season and limited him to 140 games for the second straight year, and yet he managed over 100 runs for the third consecutive campaign. This year, he needed just 84 games to deposit 25 long balls with a .296/.383/.588 slash line. Back from a hamstring injury that sent him to the IL, a healthy Springer looks poised to reclaim top-shelf value while still pushing triple-digit RBIs and runs.

29
Anthony Rizzo (CHC - 1B)
17
44
29.8
3.2
34.0
+5.0

Rizzo once again struggled -- to a far lesser extent - out of the gate, batting .228 through April. Let's hope drafters remembered last year's atrocious start and stayed patient. He's hitting .287/.395/.511 with 21 home runs, as of August 13 He remains the rare slugger who curtails strikeouts, and the first baseman has raised 2018's ISO from .187 to .224. Rizzo remains an under-appreciated stud who will prove worth every penny of his preseason third-round cost despite a July power funk.

30
Aaron Judge (NYY - RF,DH)
18
59
30.4
4.6
15.0
-15.0

After posting a .390 wOBA through 20 games, Judge joined a dozen of his teammates on the IL with an oblique injury. It's not always the easiest ailment to recover from, and Carlos Beltran speculated that the Yankees star will never be back to 100% this season. Judge has performed well enough in his return to hit .284/.405/.500, but 12 homers in 57 games isn't the power drafters anticipated. He's traded fly balls for live drives, which helps his batting-average floor but hurts his home-run ceiling. Although still an immense talent and top-flight option, he's not looking like a major game-changer in the power department.

31
Max Scherzer (WSH - SP) IL10
15
76
32.6
14.4
4.0
-27.0

Conventional wisdom has cautioned against taking a pitcher in the opening round. Scherzer, however, earned an exception. The added risk of hurlers kept investors away early, but Washington's ace has maintained his usual dominance by posting a 2.41 ERA and 189 strikeouts in 134.1 innings. First in FIP (2.10), he should keep his 0.99 WHIP below 1.00 for the fifth straight season to solidify his status as fantasy's SP1. Now it's a matter of staying healthy. The 35-year-old went on the IL for the second time in July with back issues. The Nationals may exude more caution, so prepare for more than another 10-day absence.

32
Kris Bryant (CHC - 3B,RF)
29
37
33.2
1.5
33.0
+1.0

Everyone kept waiting for Bryant to turn the corner last season. They kept waiting all the way through April, but he has rewarded their patience by hitting .311/.402/.573 with 21 homers since the start of May. The 2016 NL MVP finally looks healthy from his debilitating shoulder injury, so managers can stop sweating. Those who rode out his rough April should at least receive a return on their third-round investment. The only red mark? He has just two steals in 114 games and four in 214 games dating back to 2018.

33
Bryce Harper (PHI - CF,RF)
16
50
33.4
9.0
16.0
-17.0

A wide dissonance remains from what drafters want from Harper and what he typically delivers. With batting averages of .330, .243, .319, and .249 over the last four years, there's a steep range of outcomes for a perennial top pick averaging 32 homers and 11 steals in that stretch. He has hit .252 with a career-low 68.3% contact rate through July, so investors should be concerned about his ability to return top-25 value. The 18 homers and five steals in 107 are underwhelming, but he's still putting up monster counting numbers in the middle of Philadelphia's lineup. He remains an excellent compiler with a terrific batting eye, but he's not the 2015 NL MVP version of Harper anymore.

34
Rafael Devers (BOS - 3B)
23
147
36.2
11.4
142.0
+108.0

Devers started the season making contact gains diminished by a power funk. He then put it together with eight home runs and a .416 wOBA in May. Now he's hitting .324 with 21 homers, 89 runs, 84 RBIs, and eight steals, making him one of fantasy's five-category contributors. He's 22 years old. A rise in exit velocity and fall in strikeouts support the elevated average, and he's always had the look of someone who can swat 25-30 long balls in a season. The speed is an unexpected treat that may not last, but managers should buy this breakout.

35
Hyun-Jin Ryu (LAD - SP)
25
83
37.4
6.7
181.0
+146.0

Ryu has looked every bit as dominant as he was late last season. In a terrific season briefly interrupted by a groin injury, he has posted a 1.53 ERA and 0.96 WHIP in 135.2 innings. That gives him a 1.83 ERA in his last 35 starts. While his 117 strikeouts aren't spectacular for someone dominating at such an amazing rate, he has issued an astonishingly low 16 walks. Ryu may legitimately be the best pitcher in baseball right now, but don't expect a full workload from a 32-year-old who hasn't thrown 150 innings since 2014. The Dodgers put him on the IL with neck soreness, which could simply be a case of load management since they already enjoy a massive NL West lead.

36
Josh Bell (PIT - 1B)
19
84
39.2
10.2
254.0
+218.0

Bell, who hit just 12 home runs in 583 plate appearances last year, has emphatically turned the page this season with 27 home runs in late July. He has slashed his ground-ball and infield-fly rates in favor of more fly balls while posting a much higher exit velocity, leading to an absurd .288/.370/.604 slash line. He unsurprisingly slowed down in June and again after the All-Star break following a three-homer game to open July, but nobody could have expected him to maintain a .330, 50-HR, 150-RBI pace all year long. It might now be too late to sell high for an established superstar.

37
Stephen Strasburg (WSH - SP)
25
85
40.8
9.7
59.0
+22.0

The 30-year-old Strasburg is quietly have a spectacular season. The righty has recorded a 3.26 ERA and 168 strikeouts in 140.2 innings, putting him on track to approach 200 frames for the first time since 2014. He also sports a 2.93 FIP with a 23.6 K-BB%. While he can't be trusted to avoid the IL all year, he again looks like a top-flight option when healthy.

38
Clayton Kershaw (LAD - SP)
26
82
41.8
13.6
54.0
+16.0

Kershaw began 2019 on the IL with left shoulder inflammation, snapping his streak of eight straight Opening Day appearances. It was a concerning development, as the star southpaw has not worked more than 175 frames in any of the last three seasons. He is gradually staring to look more like vintage Kershaw, recording a 2.63 ERA and 3.22 FIP with a 21.0% K-BB rate. A slightly regressed Kershaw remains a remarkably steady top-shelf starter when healthy. He hasn't allowed more than two runs in any of his last seven starts, but beware the Dodgers taking it easy on their veteran ace before the playoffs.

39
Luis Castillo (CIN - SP)
22
80
42.8
9.6
128.0
+89.0

One of last spring's top breakout candidates, Castillo posted an underwhelming 4.30 ERA in 2018 because of an atrocious start. This time, he dominated out of the gate and is compiling a 2.63 ERA and 151 strikeouts through 22 turns. The elevated 11.1% walk rate is concerning, but he's too good at missing bats to significantly worry. No qualified starter has a lower contact rate, and Castillo is second in swinging-strike rate behind Max Scherzer. He's looking a lot like the stud who posted a 2.44 ERA after the All-Star break last year, so consider him a top-12 starter with legitimate Cy Young Award upside.

40
Zack Greinke (HOU - SP)
30
79
43.6
9.5
56.0
+16.0

Despite getting obliterating by the Dodgers (3.2 IP, 7 ER, 4 HR) on Opening Day, Greinke has recorded a 2.90 ERA and 0.95 WHIP this season. The 35-year-old entered 2019 with warning signs, particularly a fastball that dipped below 90 mph in average exit velocity. Those fears have not gone entirely unfounded; his strikeout rate is no longer that of a top-shelf ace. The cerebral pitcher has also issued just 21 walks in 23 starts, so he's still a steady ace who just needs to curtail the long ball to remain a top-10 starter. Given their success getting the most of their pitchers, moving to the Astros is certainly tantalizing for his rest-of-season outlook.

41
Charlie Morton (TB - SP)
38
91
44.4
5.5
114.0
+73.0

Morton followed an improbable late-career renaissance with an even better 2018. In his most innings pitched (167) since 2011, he etched out a 3.13 ERA and 201 strikeouts. Yet he wore down as the season transpired, as his K rate dropped seven points to 24.2% after the All-Star break. The 35-year-old has looked even better in 2019, posting a 2.77 ERA and 30.9 K% in 26 starts backed by a 2.67 FIP. He's a top-12 starter for now, but having never worked 175 or more innings in a season, investors should keep last year's late swoon in mind.

42
Yordan Alvarez (HOU - LF)
27
56
44.8
7.1
730.0
+688.0

Alvarez was hitting .343/.443/.742 with 23 home runs in 56 Triple-A games prior to his call-up. He went yard in his MLB debut and is batting .329/.413/.679 in 160 plate appearances. It's safe to say he's staying in Houston's stacked lineup for the long haul. The 21-year-old brings massive power upside to the table and has immediately turned into a mixed-league cornerstone.

43
Ketel Marte (ARI - 2B,SS)
31
60
50.0
6.8
250.0
+207.0

He didn't quite validate last spring's sleeper appeal in 2018, but Marte has changed that and then some. The 25-year-old has bopped 26 home runs in 119 games, already shattering last year's personal high of 14. Steep rises in launch angle and exit velocity support the power outburst, and he's also batting .320. While eight steals may not seem like much, they're a step in the right direction for a speedy player who swiped just nine combined bags in the past two seasons. He now looks capable of producing a 30/10 campaign with a high average near the top of Arizona's lineup, making him one of 2019's finest late draft finds.

44
Shane Bieber (CLE - SP)
24
95
50.2
9.5
149.0
+105.0

Baseball fans could soon think of that pop singer as the other Bieber. He has succeeded early in 2019 by trading more heaters for sliders, and the results are a much improved 3.40 ERA, 1.01 WHIP, and 31.1% K rate. He has also a bunch of hard contact, but the blow-up outings are becoming fewer and far between. The emerging ace is easily a top-20 fantasy starter whose stock continues to trend upward.

45
Gleyber Torres (NYY - 2B,SS)
31
78
51.0
12.3
61.0
+16.0

Torres was a highly touted prospect now coming off a sublime rookie campaign with the Yankees. The cost blew out of hand, but drafters have not experienced any buyer's remorse. He's batting .284/.351/.499 with 21 homers and four steals. The aggressive approach (although less so than last year) and batted-ball data still don't support too high a high average, and he has demolished Baltimore's atrocious pitching staff for 10 of his long balls. The 22-year-old doesn't look ready to take the next step to superstardom just yet, but he's awfully close.

46
Eddie Rosario (MIN - LF) DTD
35
67
51.0
9.4
80.0
+34.0

Oddly undervalued after hitting .290 with 27 homers and nine steals in 2017, Rosario replicated his breakout by batting .288 with 24 long balls and eight steals in 138 games. Yet he didn't fly up draft boards because of a miserable second half (.240/.262/.387) unnerved by a quad injury. He's once again off to the early races, batting .286 with 26 home runs and 79 RBIs through August 15. While the steals have dried up, he should be good to go as a borderline top-50 player after returning from a quad injury.

47
Paul Goldschmidt (STL - 1B)
22
101
51.6
20.3
19.0
-28.0

Goldschmidt has had an underwhelming start to his Cardinals tenure, batting .253/.340/.454 with 22 home runs in 83 games. Yet the first baseball has followed a dreadful June by homering in four consecutive contests near the end of July. Little has changed in his batted-ball profile from last year, when he hit .330/.420/.602 with 26 of his 33 homers after a disastrous May, so he still has plenty of time to recover. The steals, however, are likely never coming back. Once a routine source of double-digit steals, Goldschmidt has none this season. That means it's time to close the book on him as a first-round stud.

48
Nelson Cruz (MIN - DH)
35
82
52.2
9.0
91.0
+43.0

The perennially undervalued Cruz was hitting .270/.354/.508 with seven homers before going on the IL with a wrist injury. Before going down, those numbers actually represented a step down from his usual elite production. Then again, drafters didn't have to pay for that level of dominance because of his age (38) and DH-only status. Following a strong June and absurdly terrific second-half surge magnified by a pair of three-homer outbursts, his 164 wRC+ is now a career high. Unfortunately, he's back on the IL with a wrist injury. There's no table, but Cruz needs to be stashed after crushing 16 homers in his last 25 games.

49
Ozzie Albies (ATL - 2B)
48
87
54.0
3.6
57.0
+8.0

Albies' production has come in spurts, as his monthly wOBA has fluctuated wildly. It has added up to a .296/.352/.498 hitter with 18 homers and 11 steals. May's troubles pushed him to the bottom third of Atlanta's batting order, but he has worked his way back up to tally 78 runs and 68 RBIs in the loaded lineup. The 22-year-old has an immense ceiling and could still replicate or exceed 2018's 24/14 campaign. Wait out the ebbs and flows, as the final output should be well worth it.

50
Michael Brantley (HOU - LF,DH)
32
96
54.8
15.7
107.0
+57.0

After staying healthy throughout a bounce-back 2018, Brantley's contact-oriented skill set was undervalued by drafters seeking flashier power or speed. They're missing out on a tremendous season. He's batting .328/.387/.525 with 16 homers in 489 plate appearances while mimicking last year's elite strikeout and contact rates. While his prolific power has slowed down over the last two months, he's a force who should bat above .300 with around 20 homers. Although one of Houston's few stars to stay on the field so far, health remains the only concern.

51
Yasiel Puig (CLE - RF)
43
62
54.8
7.1
76.0
+25.0

Puig became every drafter's friend after getting shipped from the Dodgers to Reds. Some of those investors may have turned into enemies when he batted .218/.268/.391 through May. Yet he has since made amends by hitting .326/.364/.652 with 12 home runs and six steals. With 22 homers and 14 steals on the season, he could end 2019 in the exclusive 30/20 club. The buy-low opportunity has vanished, so it's time to sit back and enjoy the top-100 player we anticipated this spring. Moving from Cincinnati to Cleveland marks a park downgrade, but Puig could also get to bat behind Francisco Lindor and Jose Ramirez.

52
Eugenio Suarez (CIN - 3B)
39
86
55.6
9.1
55.0
+3.0

One of the game's most underappreciated stars, Suarez leveraged a massive hard-hit uptick into a career-high 34 homers last season. He's already matched it in 123 games. He went from a 49 wRC+ in June to 162 in July, putting him on track for another strong campaign even though his .256 BA and .339 OBP are still down considerably from 2018. The 27-year-old third baseman could still hit for a solid clip with 40-45 homers and strong counting numbers.

53
Aaron Nola (PHI - SP)
44
78
57.2
11.5
25.0
-28.0

Nola investors were undoubtedly getting antsy. After posting a pristine 2.37 ERA in 2018, he opened 2019 with a 4.89 ERA and 1.51 WHIP through 15 troubling starts. A command artist throughout his rise to ace status issued 36 walks in those 81 innings. Just when some were ready to the right flag, the righty kicked into high gear. Over his last 11 starts, Nola has notched a 2.09 ERA and tallied 83 strikeouts in 73.1 innings. His first-pitch and swinging-strike rates have returned to normal during this dominant stretch. Investors who withered the storm (or bought low) looked poised to enjoy a top-20 ace in the second half.

54
Patrick Corbin (WSH - SP)
39
84
58.4
6.6
47.0
-7.0

Amid an up-and-down first season with the Nationals, Corbin still carries a stellar 3.34 ERA and 180 strikeouts in 153.2 innings. His slider continues to dominate, but his fastball has gotten clobbered. He has rebounded in resounding fashion after an ugly three-start stretch in late May and early June, so continue to treat him as a borderline top-15 starter living up to his draft-day cost.

55
Tommy Pham (TB - LF,CF)
33
79
58.8
11.3
72.0
+17.0

Pham has carried over last season's momentum following a midseason trade to Tampa Bay. Dating back to last year, he's now hitting .293/.394/.502 with 23 HRs and 17 SBs in 139 games with the Rays. He has improved his strikeout and walk rates from 2018 while notably bolstering both his contact rate. Although he has slowed down on the basepaths recently, Pham is looking like a tremendous five-category contributor.

56
Max Muncy (LAD - 1B,2B,3B)
47
110
59.2
4.0
110.0
+54.0

Muncy had batted .195 with five homers in 245 big league plate appearances prior to 2018, so he naturally towered 35 homers with a .407 wOBA. He's not slowing down. While his ISO has dropped from .319 to a more mortal .258 in 2019, he has maintained a gorgeous walk rate with a high launch angle, 26 homers, and a .368 wOBA. Unlike many lefty sluggers, he actually crushes same-handed opponents. He's a top-flight power play and elite OBP target.

57
Carlos Correa (HOU - SS) IL10
37
114
59.8
15.7
44.0
-13.0

In yet another season derailed by injuries, Correa is hitting .278/.358/.556 with 19 homers and a 140 wRC+ in just 72 games. Not long after returning from a rib injury caused by a massage gone wrong (or at least that's his story), the 24-year-old shortstop is back on the IL with a back injury. There's no concrete timetable, but any missed time is bad in late August. Correa will now go his third straight season without playing more than 110 games.

58
Mike Clevinger (CLE - SP)
40
102
64.2
18.4
58.0
‐

Clevinger looks on the cusp of joining Cleveland teammate Shane Bieber as an elite ace. He opened 2019 with 22 strikeouts over two scoreless starts before suffering a back injury. Shortly after returning on June 17, he went back on the IL after one start. He got shelled by the Orioles (1.2, 7 ER) in his return but has since quelled panic by posting a 1.69 ERA and 49 strikeouts in 37.1 innings. Now healthy, he has quickly vaulted his way back into a top-15 option with an even higher ceiling.

59
Jose Abreu (CWS - 1B,DH)
38
109
64.4
13.4
74.0
+15.0

The always reliable Abreu fell short of a .290 batting average (.265) and 100 RBIs (78) for the first time in his five-year MLB tenure. The power is back to normal, and he has 72 RBIs through June and has matched last year's total of 22. While he's hitting .266, his 47 barrels trail only Mike Trout, Christian Yelich, and Pete Alonso. Some fantasy players have never even given the White Sox first baseman proper due even at his finest, so they're now overlooking another boring 30-HR, 100-RBI campaign.

60
Gary Sanchez (NYY - C,DH)
35
115
65.6
18.7
51.0
-9.0

Those who invested a premium on Sanchez despite an atrocious 2018 had to love the early returns. He towered 23 long balls in 58 games, trading ground balls for fly balls hit with far more authority. Off-the-charts Statcast data suggested the party wouldn't stop anytime soon, but he hit a wall hard. Over 15 July contests, he looked more like the 2018 Sanchez by going 6-for-59 with one home run and 20 strikeouts. The Yankees placed him on the IL with a Grade 1 groin strain. He's looked better upon his return, notching three long balls in eight games. Sanchez looked poised to reclaim his crown as fantasy's top catcher, but the health and batting-average concerns now keep him behind J.T. Realmuto.

61
Matt Chapman (OAK - 3B)
24
88
66.2
12.2
103.0
+42.0

A strikeout liability in the minors, Chapman now has a 10.7% K rate. He has paired those superb contact gains with a 10.3% BB rate, 29 homers, and a .361 wOBA. If these gains stick, he's a four-category fantasy stud and a borderline MVP candidate for Oakland due to his elite defense at the hot corner. There's still a limited batting-average ceiling, but he should at least maintain his current .258 clip. Given all the power and potential to score triple-digit runs, he deserves to reside as a top-75 player.

62
Trevor Bauer (CIN - SP)
46
81
66.8
9.6
31.0
-31.0

While seemingly every other ace struggled out of the gate, Bauer dominated in April. He has since watched his ERA and FIP balloon to 3.79 and 4.16, respectively, in a maddening series of up-and-down starts. He has already allowed five or more runs in six turns, with one or zero permitted in 10 others. The walk woes also came back in July. The elite strikeout rate and off-the-charts upside keep him among the top starters, and he could be one tweak away from dominating again, but it's time to pump the brakes on Bauer as a reliable ace. That's especially the case now that he's pitching in Great American Ballpark as the newest member of the Reds.

63
Max Kepler (MIN - CF,RF)
56
82
68.8
4.5
239.0
+176.0

Kepler's incremental raises in home runs (17, 19, 20) and wOBA (.313, .315, .316) suggested he was still a boring player not progressing nearly rapidly enough to target in most mixed leagues. Yet he made some gains in 2018 that pointed to more significant development. Surely enough, he appears to have expedited his growth by hitting .258/.337/.536 with 32 home runs. He's also batting leadoff against righties for one of baseball's hottest lineups while carrying over 2018's improvements in strikeouts, and fly balls. Enjoying a full-fledged breakout, Kepler is now a must-start option even in shallow three-outfielder leagues.

64
Rhys Hoskins (PHI - 1B,LF)
21
136
69.6
22.4
38.0
-26.0

Throughout the season, a low expected average suggested Hoskins could eventually hit a wall. He's regressed even harder than expected, going 6-for-57 in 16 August contests. He's now hitting .237, and 24 home runs isn't particularly special in 2019. While he still has a shot at reaching 100 RBIs in the heart of Philadelphia's lineup, Hoskins has dropped from a star slugger to one of several flawed power hitters.

65
Aroldis Chapman (NYY - RP)
52
90
71.0
6.2
70.0
+5.0

Chapman's average fastball velocity has plummeted all way down to 98.1 mph. He still has 59 strikeouts in 41.2 innings, but he forfeited early walk gains by issuing 11 free passes during a messy July in which he allowed nine runs in 8.2 innings. He still boasts a 2.81 ERA, so don't panic just yet. However, a 1.25 WHIP would represent his highest mark since 2011. Perhaps he's no longer a top-five superstar closer.

66
Kenley Jansen (LAD - RP)
53
104
71.0
8.8
71.0
+5.0

Although no longer the premier closer in town, Jansen is still a top-tier option. A 3.67 ERA would top last year's 3.01 as a new career high, but he has also recorded 57 strikeouts and 11 walks in 41.2 innings with a .206 opposing batting average. Health is his primary concern after undergoing heart surgery over the offseason.

67
Jose Berrios (MIN - SP)
51
107
71.4
11.5
73.0
+6.0

Finally taking a step toward the long-awaited breakout, Berrios has a 3.37 ERA and 1.18 WHIP in 25 starts. Inconsistency, however, continues to plague him. Before anointing him an ace, his strikeout rate (22.7%) has fallen, and a 4.32 SIERA indicates some regression is still around the corner. Although Berrios has emerged as a top-25 SP, his tumultuous August (19 runs in 16 IP) could carry over through the end of 2019.

68
Mike Moustakas (MIL - 3B,DH)
56
96
72.2
13.8
139.0
+71.0

Moustakas rejoined the Brewers on his second straight one-year deal, so early drafters likely snagged a power bat at a discount. Playing mostly at second base, he has already crushed 26 homers with a 119 wRC+ through 98 games. While the ultra-high launch angle limits his batting-average upside despite a career 15.7% strikeout rate, he could tally 35-40 long runs in a full season with the Brew Crew.

69
Marcell Ozuna (STL - LF)
38
103
73.0
14.1
75.0
+6.0

All reasonable onlookers expected regression from Ozuna's .312, 37-homer outburst in 2017, but they still wanted better than .280 and 23 long balls. While his average has once again tumbled (.259), he has found more power with 20 homers (10 in April) through 78 games. He has even stolen a career-high eight bases, and hitting in the heart of St. Louis's lineup led him to produce 62 RBIs. Unfortunately, a finger injury will halt his stellar season. He returned August 4, leaving enough time to help investors to the finish line.

70
Kirby Yates (SD - RP)
47
152
73.2
19.7
108.0
+38.0

After replacing Brad Hand as San Diego's closer late last year, Yates is ascending into a top-tier fantasy reliever. He has converted 31 of 33 save opportunities while allowing just five earned runs in 44 frames with a 37.1 K-BB%. After staying put through the deadline, he's a top-tier closer with ample job security.

71
Josh Hader (MIL - RP)
48
111
77.2
14.7
105.0
+34.0

As a full-time closer, Hader just may be the most valuable fantasy reliever. He has 25 saves in 2019, so fears of Jeremy Jeffress taking the closer's role never came to fruition. With an insane 48.2% K rate and .160 opposing average, he now garners elite status in all formats despite some frustrating home-run woes.

72
Noah Syndergaard (NYM - SP)
53
105
77.8
16.8
35.0
-37.0

Syndergaard has had a frustrating start to 2019, posting a 3.86 ERA through 24 starts. Despite the subpar returns, he still wields a 3.44 FIP with 151 strikeouts and 42 walks in 154 innings. While those marks aren't the dominance onlookers expect from a hard-thrower nicknamed after a god, he has rebounded to post a 2.05 ERA after the All-Star break against a lighter schedule. The SP1 upside remains if he has repaired his slider.

73
Andrew Benintendi (BOS - LF,CF)
28
100
79.2
16.9
29.0
-44.0

Great in every category but not spectacular in one, a player of Benintendi's ilk typically doesn't merit top-25 consideration. But 20/20 candidates are hard to come by, especially if they provide a high batting-average floor and can score 100 times atop a loaded Red Sox lineup. This upside coerced drafters to pay a steep price for the 24-year-old, who's merely been just OK across the board with a .284/.359/.465 slash line, 12 homers and nine steals. The rise in strikeouts is discouraging, and he's running out of time to return to his 20/20 pace with one big hot streak. While he'll fall well short of his draft cost, Benintendi at least isn't hurting managers anywhere.

74
Brad Hand (CLE - RP)
74
98
80.0
6.4
81.0
+7.0

One of two relievers (Dellin Betances) to record triple-digit Ks in each of the last two seasons, Hand is an elite fantasy asset now that he has full control over Cleveland's save situations. Used as a traditional closer in 2019, the lefty has recorded 27 saves with a 2.45 ERA and 68 strikeouts in 44 innings. He's earned trust as a top-tier stopper.

75
Matt Olson (OAK - 1B)
47
98
81.2
16.3
141.0
+66.0

Before most of the majors even started the season, Olson got hit on his right hand by a pitch in Tokyo. He underwent hamate surgery, which kept him out of action for all of April. Although a tricky injury from which to recover, he has quickly rediscovered his form with 22 homers and a .274 ISO in 77 games. There's ample power upside from someone who slugged .651 as a rookie and clubbed 29 home runs in an underwhelming 2018. Just don't expect much help in batting average.

76
Eduardo Escobar (ARI - 3B,SS)
41
108
81.4
16.1
176.0
+100.0

Escobar keeps producing to little fanfare, batting .273/.330/.527 with 27 homers and 96 RBIs in mid-August. His batting average and expected average (.251) are beginning to meet in the middle, but he remains an excellent compiler to keep riding in all mixed leagues.

77
Jack Flaherty (STL - SP)
46
106
81.4
13.6
60.0
-17.0

Buoyed by a lethal slider and a curveball that didn't yield a single extra-base hit in his rookie campaign, there's easy 200-strikeout upside if Flaherty pitches a full season. He's on the right track with 131 in 114.1 innings, but he also carries a 4.17 ERA and 4.39 FIP. His command has fluctuated, and he ceded nine of 21 home runs in June. A burgeoning top-15 ace now instead must prove he's a legitimate top-30 option.

78
Carlos Santana (CLE - 1B,3B)
57
104
82.6
13.9
178.0
+100.0

A smooth selection (sorry) for OBP managers, Santana is a durable compiler who reached new heights in the first half. After batting .229 last season, he's hitting .281/.403/.524. He has more walks (79) than strikeouts (63) and has regained his lost power with 24 long balls. His contract rate has gone down, so look for him to return closer to his .259 average from 2016 and 2017 with 30-HR power and an elite batting eye. He could especially pile up the RBIs and runs with Francisco Lindor and Jose Ramirez heating up and Yasiel Puig and Franmil Reyes joining the fray. That all adds up to an underrated corner infielder.

79
Lucas Giolito (CWS - SP)
56
114
83.8
13.8
455.0
+376.0

Giolito has finally arrived. After posting a 6.13 ERA last season, the former elite prospect now wields a 3.42 ERA and 1.13 WHIP through 23 starts. His strikeout rate has skyrocketed to 31.0% with help from a dominant changeup and slider. Having bounced back from recent hiccups to record 46 punchouts in his last five outings, the 24-year-old righty is poised to end 2019 as one of season's premier waiver-wire finds.

80
DJ LeMahieu (NYY - 2B)
66
230
83.8
14.3
212.0
+132.0

Signed without a clear opening, LeMahieu was practically the Yankees' only healthy player early in the season (and once again in early August). He has come through in a big way, batting .333/.380/.526 with 17 home runs, 77 runs, and 75 RBIs in 100 games. Early playing-time issues have abruptly vanished, and the Bronx Bombers continue to play LeMahieu as their leadoff hitter across the diamond. The career .302 hitter is well on his way to plating 100-plus runs with a high average, over 20 long balls, and a handful of steals. One of this season's most unheralded first-half studs may now be a sell-high candidate, but only if getting an astronomical return.

81
Roberto Osuna (HOU - RP)
74
110
86.8
4.8
77.0
-4.0

After serving a suspension for a domestic violence charge, Osuna got traded to the Astros and was closing within a month. His K/9 has improved from last year's middling 7.58 to 9.47, and he misses enough bats to keep fanning over a batter per frame. He has yielded just 32 hits, eight walks, and eight 13runs over 44.2 spectacular innings to secure Houston's closing gig over the equally excellent Ryan Pressly. Those comfortable rostering Osuna will get elite ratios and perhaps more strikeouts, which will fortify his positioning as one of the game's finest fantasy options.

82
Josh Donaldson (ATL - 3B,DH)
61
106
87.8
15.1
89.0
+7.0

A calf injury limited Donaldson to just 52 games last season. He also wasn't his dominant self when healthy, batting .245/.352/.449 with his lowest wOBA (.345) since 2012. Still yet to rediscover his MVP gear, he's on that same trajectory with a .257/.368/.518 slash line and .372 wOBA. Yet the arrow is ticking upward. He has collected 18 of his 25 home runs since June 1 and is sporting his highest average exit velocity in the last five years. If stays healthy, managers are looking at a .260, 35-HR hitter who still offers a stout OBP and plenty of counting numbers in Atlanta's strong lineup.

83
Michael Conforto (NYM - LF,CF,RF)
65
120
88.8
18.1
106.0
+23.0

Now healthy from shoulder surgery that cost him part of 2018, Conforto hasn't returned back to top form. Despite a strong start, he only hit .244 at the All-Star break. Yet he's turned a corner again, upping his slash line to .253/ .358/.478 as of August 3. He's still a strong bet to chase 30 homers with a high OBP, but he'll need to regain past hard-hit rates to up his average and spark a true breakout.

84
Felipe Vazquez (PIT - RP)
67
117
93.8
13.9
86.0
+2.0

One of baseball's hardest throwers, Vazquez accrued a 2.17 ERA, 2.45 FIP, and 10.96 K/9 over the past two seasons combined. The 27-year-old is locked into Pittsburgh's closer gig after collecting 37 saves last year. He has looked even better in 2019, posting a 1.87 ERA with 68 strikeouts and nine walks in 43.1 innings. After staying in Pittsburgh through the trade deadline, Vazquez offers the perfect blend of job stability and elite strikeout upside, making him a clear top-10, perhaps even top-five closer.

85
Keston Hiura (MIL - 2B)
76
114
93.8
13.7
430.0
+345.0

Hiura crushed five home runs in his first 17 big league games, but Milwaukee nevertheless sent him back down when activating Travis Shaw from the IL. Less than a month later, the premier prospect was back from Triple-A, where he batted .329 with 19 homers and seven steals in 57 games. Now hitting .299 with 14 homers and seven steals in 55 games for the Brew Crew, he isn't going anywhere this time. While his strikeouts have risen this year, the 22-year-old still profiles as someone who can hit for contact and power. He's a potential league-winning find.

86
James Paxton (NYY - SP)
76
135
95.4
12.7
49.0
-37.0

Last season's 160.1 IP comfortably set a personal high for Paxton, and he may not exceed it in 2019. After an up-and-down start that included back-to-back shutouts with 12 strikeouts apiece, the southpaw went on the injured list with knee inflammation. He returned on May 29 to toss four hitless innings with seven strikeouts and has since looked shaky with a 7.15 ERA in June and 5.68 ERA in July. Health was supposed to be his only detriment to stardom, so a 4.53 ERA and 4.33 FIP in 22 turns is highly disappointing. Yet an elite 28.8% K rate should still lead to dominance near the finish line.

87
Justin Turner (LAD - 3B)
63
132
95.6
25.7
88.0
+1.0

An underrated stud when healthy, Turner touted a higher wRC+ (141) than Paul Goldschmidt, Giancarlo Stanton, Nolan Arenado, and Manny Machado from 2016-18. He has recovered from an early power drought to bat .284/.368/.474, and he'll compile plenty of runs and RBIs in a prolific Dodgers lineup. He has also stayed healthy, which has proven the main detriment to his fantasy value. Turner may not hit for more than 25 homers in a full season, but there are few safer bets to bat around .300.

88
Chris Sale (BOS - SP) IL10
14
113
43.8
40.2
11.0
-77.0

Sale has endured extreme ups and downs in a bizarre season marred by a 4.40 ERA and just six wins. Just like last year, he's now on the shelf when fantasy managers (and the Red Sox) need him the most. He went on the IL with a left-elbow injury and is shut down for six weeks, effectively ending his season. Managers must drop the early pick in redraft leagues, but it will be interesting to see how far his price falls in 2020 drafts.

89
Will Smith (SF - RP)
75
116
96.6
12.4
297.0
+208.0

One of few uncertain closer situations to quickly gain clarity, Smith has snared full control of San Francisco's ninth-inning duties. After recording a 2.55 ERA and 71 strikeouts in 53 innings last year, the lefty has converted 25 of 26 chances with a 2.61 ERA and 38.9% K rate. All that worrying about a midseason trade proved unfounded, as the soaring Giants opted to keep him. Without that cloud hanging over Smith's job, he's a top-10 fantasy closer going forward.

90
Jorge Polanco (MIN - SS)
59
145
97.2
16.6
233.0
+143.0

Polanco needed 77 games to post three triples, six homers, and nine barrels in 2018. Ninety-seven games into 2019, he has five triples, 15 homers, and 23 barrels. His launch angle and hard-hit rate are both way up, so this is no mere blip. The 25-year-old is breaking out in a major way, easing the sting of stealing just four bags. Undervalued as a solid middle infielder on draft day, he now looks like one of many formidable star shortstops.

91
Shohei Ohtani (LAA - SP,DH)
50
187
98.2
33.8
171.0
+80.0

Regardless of how the league's host site manages the Ohtani dilemma, he'll only contribute as a hitter after undergoing Tommy John surgery last season. He looks more than capable of helping in that capacity, batting .293/.357/.525 with 14 homers and eight steals in 67 games since his return. In 111 career MLB games, as of July 27, he's hitting .289/.359/.548 with 36 homers, 18 steals, and a 144 wRC+. It turns out he doesn't even need to pitch to be a game-changing talent.

92
Jonathan Villar (BAL - 2B,SS)
68
167
99.2
34.7
87.0
-5.0

After getting shipped out of Milwaukee to Baltimore, Villar won some 2018 leagues down the stretch. In 54 games with his new club, the middle infielder batted .258 with eight homers and 21 steals. Although highly erratic, Villar has also manifested his fantastical ceiling when batting .285 with 19 homers and 62 steals in 2016. Nobody should expect him to reach those heights again, but he's on his way to another 15-30 campaign in the heart of Baltimore's batting order. While a poor contact profile presents significant batting-average downside, he has improved his contact rate just enough to at least sustain his current .2561clip. Besides, the speed still makes him a tantalizing middle infielder. Although his 21 steals through 103 isn't amazing for his standards, he's still just one of nine players who have swiped at least 20 bags.

93
Mike Soroka (ATL - SP)
84
136
99.6
10.6
416.0
+323.0

Soroka has surrendered 33 earned runs over 21 starts this season, bringing his career ERA to 2.52 in 26 big league turns. He's benefited from a .274 BABIP and 8.0% HR/FB rate this season, but the righty also boasts one of baseball's lowest exit velocities against. Even with some regression, he should continue to positive ERA contributions. The strikeouts are nothing special, but the elite command (5.8 BB%) makes him a trustworthy starter going forward.

94
Madison Bumgarner (SF - SP)
78
123
99.8
9.6
96.0
+2.0

A dirt-bike accident in 2017 and broken hand suffered last spring limited Bumgarner to 240.2 combined innings in the past two seasons. He had previously exceeded 200 in each of the last six seasons. While he could regain his workhorse label in 2019, the 29-year-old's 3.74 ERA is far above his current season high of 3.37. He has, however, reversed last year's declines in velocity, swinging strikes, strikeouts, and walks. Although no longer an ace, the southpaw still looks like a high-floor SP3 who has excelled since a rough turn against the dangerous Dodgers on June 20. Staying in San Francisco is also tremendous news for his rest-of-season outlook.

95
Matthew Boyd (DET - SP) PL
86
139
101.0
7.8
299.0
+204.0

Following a stellar start, Boyd's ERA has risen to 3.94 through the trade deadline, which didn't usher in a move despite rampant rumors. He still, however, boasts a 3.46 FIP and 3.23 SIERA with 178 strikeouts and 29 walks in 132.1 innings. He also ranks among the top starters in swinging-strike rate by relying heavily on his wipeout slider. This isn't a fluke, as he also punched out a batter per frame in 2018's second half. While the long ball has plagued him lately, the Tigers southpaw still looks like one of the season's biggest waiver-wire additions who could finish as a top-25 starter like Patrick Corbin in 2018.

96
Elvis Andrus (TEX - SS)
49
254
101.4
33.9
164.0
+68.0

Andrus went from 20 homers and 25 steals to six and five, respectively, last year. The speed drop-off was especially jarring, as he had reached at least 20 steals in each of his last nine MLB seasons. This year, the 30-year-old has already bounced back with eight homers and 23 steals. That's despite serving a short IL stint due to a hamstring strain. However, he's cooled off considerably and gone a month without touching them all. With the running back in tow, he's still a solid shortstop who can go 12/30 with a batting average at or above his career .276.

97
Sonny Gray (CIN - SP)
76
151
102.0
20.7
268.0
+171.0

Maybe Gray just needed to get away from the Yankees. The righty has rebounded from a lost 2018 with a 3.10 ERA and 1.13 WHIP in 23 starts. The 28-year-old has recorded 144 strikeouts in 127.2 innings with a 55.3% ground-ball rate and 3.47 FIP. Gray, who owns of a career 3.59 ERA, has gone from a sneaky waiver-wire find to an unheralded ace.

98
Victor Robles (WSH - RF)
60
130
103.2
20.2
119.0
+21.0

As many observers predicted based on his underwhelming exit velocity, Robles' slash line has tumbled to .238/.312/.417 following a strong start. He still has 14 homers and 17 steals, but both columns have dried up since April. Moved down to the order once Trea Turner returned, Robles went over a month without swiping a bag. While gamers should temper expectations, he could still commence his career with a 20-20 campaign, a rare skill set at any position.

99
Yoan Moncada (CWS - 2B)
71
130
105.0
19.0
157.0
+58.0

Moncada put it all together, batting .301 with 20 homers and seven steals through 97 games. Investors hit the jackpot on an elite young talent who was available in the middle of drafts. Although his strikeout rate is slowly rising, his 27.6% is still down significantly from last year's crushing 33.4% clip. A more aggressive approach has yielded better contact, but is breakout season will go on hold because of a Grade 1 right hamstring strain. Although there's no timetable for his return yet, Moncada has performed too well not to wait and see.

100
Vladimir Guerrero Jr. (TOR - 3B)
52
146
106.6
28.6
53.0
-47.0

Playing time was supposed to be the only impediment to Guerrero winning fantasy leagues. He didn't meet the hype for months after making his highly anticipated debut on April 26. Since the start of July, however, he's batting .330/.402/.550 in 29 games. The talent remains undeniable, so the 20-year-old could continue to close his rookie campaign in epic fashion a la Ronald Acuna Jr. last year. Let's hope those who spent a premium pick on the rookie third baseman held tight and waited for him to get comfortable in the big leagues. He might finally be ready to recuperate some cost on that massive investment with a huge finish.

101
Mike Minor (TEX - SP)
88
175
106.8
13.1
320.0
+219.0

This looks like a different Minor than the man who posted a 4.18 ERA and 20.6 K% last season. He now sports a 3.00 ERA and 136 strikeouts in 135 innings. Bolstered velocity and an elite spin rate have led to better success with his four-seam fastball, and all three of his other offerings (slider, changeup, and curveball) have a double-digit swinging-strike rate. Even if a 4.36 SIERA and rough July suggest regression is coming, the southpaw has shown more than enough to confidently deploy in all leagues. Now that the Rangers are falling out of the playoff race, perhaps he can avoid pitching in Arlington with a trade before July 31's deadline.

102
Liam Hendriks (OAK - RP)
85
155
110.2
14.9

Hendriks has continued to serve as Oakland's closer despite Blake Treinen returning from a strained rotator cuff. There's no reason to take him out of the role. He currently boasts a 1.56 ERA with 88 strikeouts in 66.1 innings. He also has a 0.96 FIP and 20.9% swinging-strike rate since the start of June. Hendriks suddenly looks like an elite contributor a la Treinen in 2018, so ride him as long as he remains in the ninth.

103
Domingo Santana (SEA - RF) IL10
69
171
112.2
26.1
225.0
+122.0

Santana, who submitted 30 homers and 15 steals in 2017, has 21 homers and eight steals in a bounce-back year. One of the hottest hitters to commence 2019 cratered after the All-Star break (37 wRC+ in 25 games) before going on the IL with right elbow inflammation. Even if it's a short absence, he'll need to prove healthy and effective before managers can toss him back into their starting lineups.

104
Austin Meadows (TB - LF,CF,RF)
77
161
112.4
25.0
200.0
+96.0

Finally given a featured role in Tampa Bay, Meadows has promptly reminded everyone of his past elite prospect pedigree. He has popped 20 long balls with nine steals -- often from the leadoff role -- despite a right thumb sprain interrupting the 24-year-old's breakout campaign. He cratered in June (.248 wOBA) after returning from the IL but has turned the corner (.372 wOBA) after the All-Star break. He's still a dangerous five-category threat with a real shot of pursuing a 25/15 campaign.

105
Domingo German (NYY - SP,RP)
67
148
112.8
23.1
363.0
+258.0

After posting a 5.57 ERA and 10.72 K/9 last season, German's dominant strikeout rate (10.89) came with the ERA to match (2.37) this April. It rose to 3.86 after allowing 14 runs in three starts before going on the IL with left hip flexor strain. Since returning on July 3, he has looked sharp aside from one horrid outing (9 R) against the Twins. While the regression writing was on the wall, the absence helped him return healthy and avoid a September shutdown to meet an innings cap.

106
Hunter Dozier (KC - 1B,3B,RF)
75
214
115.0
14.7
597.0
+491.0

Following a tame rookie showing, Dozier has torn the cover off the ball in 2019. The 27-year-old first baseman is batting .286/.373/.542 with 16 homers. Initially expected to avoid the IL, he ended up missing three weeks in June. While some regression hasn't been surprising, he has made enough improvements not to completely dismiss the breakout. A .372 xwOBA isn't far below his actual .383 mark, but it still bests Bryce Harper and Alex Bregman in the top-89th percentile. He's now a mixed-league mainstay.

107
Zack Wheeler (NYM - SP)
84
147
116.0
9.0
85.0
-22.0

Wheeler was nearly as good as Jacob deGrom after last year's All-Star break, boasting a 1.68 ERA and 20.4 K-BB% in 11 starts. All that promise made his grueling start all the more disappointing. Investors might have panicked after he issued a 6.35 ERA in four starts, but he has since lowered that mark to 4.45 while notching 144 strikeouts in 131.1 innings. Although continually did in by home runs and one bad inning, he has emerged into a rare workhorse averaging over six innings per start. Armed with a 3.51 FIP, he still looks like the breakout candidate many drafted as a top-25 starter. Although he's a pending free agent, Wheeler stayed with the Mets through the trade deadline. Fantasy managers, however, could use his inconsistency and recent IL trip caused by shoulder fatigue to acquire him at well below face value.

108
Trey Mancini (BAL - 1B,LF)
66
192
117.4
39.4
272.0
+164.0

Although Mancini hit 24 homers in each of the last two seasons, his wRC+ fell from 118 to 93 in 2018. He has rebounded in 2019, slapping 25 homers with a 128 wRC+ through 102 games. May's slump was a false alarm, as his slash line is back up to .282/.343/.539 following a strong June. He's a strong corner infielder who will post strong counting numbers as a regular with locked-in playing time.

109
Nicholas Castellanos (CHC - RF)
60
152
118.4
28.9
90.0
-19.0

After showing solid contact in 2016 and power in 2017, Castellanos put it all together to hit .298/.354/.500 with 23 homers last season. Even playing every day in a desolate Detroit lineup led him to 88 runs and 89 RBIs, so he's a high-floor option in his age-27 season. That's despite waiting until April 25 to hit his first home run of 2019. Despite a tumultuous start, his slash line has quietly risen to .273/.328/.463 with 57 runs scored. While a trade to the Cubs puts him in a better lineup, he could also lose playing time in a more crowded lineup. He's now looking like more of a solid depth piece in five-outfielder leagues.

110
Masahiro Tanaka (NYY - SP)
77
166
119.4
18.9
120.0
+10.0

Investors have received the full Tanaka experience. Elite at his best, he has yielded just one or zero earned runs in eight starts. He has also allowed at least four runs in nine turns, including a 12-run calamity against the Red Sox on July 25. Anyone who has rostered the Yankees righty is used to this volatility, but they have stomached it in exchange for elite strikeout rates. This season, however, his K rate has dipped to a career-low 20.1% with a drop in swinging-strike rate (10.6%). Opponents have obliterated his splitter to a .360 wOBA, and he has already served up 21 homers. The nightmare outing bloated his ERA from 4.00 to 4.79, but managers who play the matchups carefully - definitely don't start him against Boston - could still receive a serviceable, yet erratic fourth or fifth starter.

111
Jeff McNeil (NYM - 2B) IL10
72
193
119.8
40.1
283.0
+172.0

Most managers expected regression from McNeil's .329 batting average as a rookie. He's instead batting .332 in 105 games. It was mostly gap power early, but the versatile late-bloomer now has 15 homers and a .529 SLG while continuing to make contact. He hopes to only miss the minimum 10 days with a mild hamstring strain, so stash him in all formats.

112
Kyle Hendricks (CHC - SP)
83
147
120.0
18.7
126.0
+14.0

His success defies common convention, so it was hard not to freak out over Hendricks surrendering a 5.33 ERA through five starts. Could the bottom finally be falling out for a finesse pitcher who operates in the mid-80s? Nope. A .405 BABIP and 58.8% strand rate fueled that rough beginning, and The Professor has quickly corrected course. His ERA recovered to 3.36 before landing on the IL with right shoulder inflammation. He has returned to lower it even more to 3.07, once again cementing him as a dependable SP3 to use with full confidence.

113
Adalberto Mondesi (KC - 2B,SS) IL10
34
172
120.2
44.2
43.0
-70.0

Fantasy managers couldn't scroll through Twitter or go grocery shopping without encountering a heated debate about Mondesi in the preseason. Infatuated by his 11 homers, 27 steals, and .353 wOBA in 54 unbelievable second-half games, some supporters were happy to jump as early as the fourth round to draft a potential first-round contributor. Yet some experts, not buying the small sample and dubious of his poor plate approach, had the 23-year-old middle infielder outside of the top 100 altogether. The optimists are winning so far, as he's once again overcoming an aggressive approach to tally an MLB-high 31 steals in 82 games. Health has unfortunately interfered with his breakout. A groin injury sent him to the IL on June 20. Two weeks after returning, a left shoulder subluxation sidelined the speedster once again. His return timetable remains uncertain over a month later, so managers have to be feeling a bit antsy.

114
Yu Darvish (CHC - SP)
74
155
120.8
24.0
143.0
+29.0

Arthroscopic elbow surgery limited Darvish to eight starts in 2018. Adding insult to injury, he wasn't even good (4.95 ERA) in his brief time on the mound. He looked just as bad for most of 2019. The righty has relinquished a 4.36 ERA and 23 homers in 23 starts. Yet he has resoundingly reversed terrible early-season command with just seven walks in his past 10 outings. Also lost in his early troubles, the oft-injured righty has stayed healthy. He's the ultimate boom-or-bust starter whose diminished value is rapidly rising back to the SP3/4 drafters anticipated.

115
Chris Paddack (SD - SP)
109
169
122.2
7.8
227.0
+112.0

Paddack registered an absurd 120 strikeouts to eight walks in 90 innings between Single-A and Double-A last season. Following an equally dominant spring, the Padres put their prized prospect on the Opening Day roster. He has quickly proven he belongs, posting a 2.78 ERA and 20.4 through July. The newcomer assumed a limited workload last season after undergoing Tommy John in 2016, so he still may not toss more than 145 major league innings. At 100.1 innings despite a vacation disguised as a demotion, the righty could get sent down again or shut down in September. He at least looked refreshed following the brief rest, so he's a high-quality option when pitching.

116
Franmil Reyes (CLE - LF,RF)
52
163
125.0
31.7
235.0
+119.0

Although he started slow, the Statcast data suggested Reyes was in store for a massive breakout. Surely enough, he's now batting .255/.314/.536 with 27 home runs. He still hasn't caught up to his .374 xwOBA, so the Padres outfielder could very well up his average a tad while pursuing 35-40 long balls. Given his limited contact, gamers should properly just appreciate his current production, which makes him a great find for those who grabbed him off the waiver wire in April. He'll move to a revitalized Cleveland lineup, where he can DH regular and perhaps receive more RBI opportunities.

117
Craig Kimbrel (CHC - RP)
87
155
125.2
16.3
93.0
-24.0

Kimbrel ended the long wait by signing a three-year contract with the Cubs on June 5. He hasn't looked since right joining the team in late June. In 11.2 innings, the star closer has allowed eight runs and eight walks with a hard-hit rate over 17 points above his career rate. Kimbrel, a strikeout artist with a career 2.00 ERA and 0.94 WHIP, should eventually work off the rust and perform like a top-10 closer. It'll have to wait until he returns from knee inflammation that sent him to the IL in early August.

118
David Price (BOS - SP) IL10
82
181
125.6
13.2
84.0
-34.0

While the velocity has stayed down, the whiffs and strikeouts are way up for Price, who has garnered a 10.77 K/9 in 21 starts. The ERA, however, skyrocketed to 4.36 after allowing 20 earned runs in four starts. The Red Sox placed the 33-year-old on the IL with a TFCC cyst in his left wrist. There's no timetable for his return, but the hope is he returns healthy and back to normal this season. Stash him for now.

119
J.T. Realmuto (PHI - C,1B)
54
161
125.8
28.3
46.0
-73.0

Last year's top catcher with room to spare, Realmuto's draft price rose substantially after getting traded to the Phillies. Moving from the Marlins has certainly helped his counting numbers, as batting fifth has yielded 65 runs and 55 RBIs apiece in 102 games. The power boom, however, hasn't followed. He's hitting a middling .274/.322/.460 with 15 home runs. While it's not quite what drafters wanted at the hefty cost, he'll still finish among the top catchers.

120
Jean Segura (PHI - SS)
74
188
125.8
17.0
64.0
-56.0

Having batting .300 or better with at least 10 homers and 20 steals in each of the last two seasons, Segura seemed like a value in 2019 drafts. More than five months into the season, however, he's hitting .280 with seven steals. While the average has slowly improved, it's troubling to see him run so infrequently. At least he still has a chance to compile plenty of runs and RBIs for the Phillies. He has also already surpassed last season's HR tally at 11. Without the speed, however, Segura has fallen behind baseball's loaded influx of talented shortstops.

121
Lance Lynn (TEX - SP)
89
168
125.8
26.1
551.0
+430.0

Lynn has a 2.85 FIP and 170 strikeouts in 148 innings, tossing 13 quality starts in his last 16 outings. Perhaps this is for real. Let's not forget about his 3.43 ERA in 2017 before signing late in 2018 and never finding the strike zone. He also only has a 3.71 ERA and is set to pitch in the Arlington heat this summer, but the 32-year-old has firmly pitched his way onto all mixed-league rosters as a near top-30 starter.

122
Caleb Smith (MIA - SP)
74
146
126.2
11.0
395.0
+273.0

Smith looked like the real deal when submitting a 2.38 ERA and 0.89 WHIP through nine starts. He then surrendered 11 runs in three starts spanning just 13 innings before going on the IL with left-hip discomfort. Initially hope of a short stay, he instead missed a month. The 27-year-old had emerged into a top-25 starter before getting hurt, sporting a 31.2% K rate and 14.2% swinging-strike rate behind a stellar slider. He seems to have rediscovered his earlier form with a 3.48 ERA and 0.97 WHIP in July.

123
Yasmani Grandal (MIL - C)
58
167
126.4
33.1
115.0
-8.0

Another strong 2019, in which he has hit 20 home runs and even set a career high with five steals, has fortified Grandal's status as a top-five catcher. Even though he has fallen back to earth, the 30-year-old will hit around the .250 range with a high walk rate and around 25-30 homers. That will look a lot better behind the plate, and he's especially valuable in two-catcher or OBP leagues.

124
Cole Hamels (CHC - SP)
104
164
126.4
11.7
146.0
+22.0

While Hamels didn't have the most consistent start to 2019, he carried over last year's turnaround with the Cubs by compiling a 2.98 ERA and 97 strikeouts in 99.2 innings. He was one of few veteran workhorses paying off their draft capital, but an oblique injury sent him to the IL to start June. After tossing five scoreless innings in a promising return, he has yielded 13 runs and 21 baserunners in two starts spanning just five combined frames. Diminished velocity creates some legitimate concern for the 35-year-old, but he still sports a solid 3.69 ERA despite the two blow-up outings.

125
Edwin Diaz (NYM - RP)
79
154
128.8
20.0
50.0
-75.0

Diaz hasn't looked like the transcendent closer who cemented 57 saves, which tied for the second-most ever in a single season, with a 1.91 ERA and 124 strikeouts in 73.1 innings last year His ERA has jumped to 5.14 with more home runs allowed (nine) than last year (five), and his hard-hit rate has skyrocketed. Don't panic just yet. Diaz still has an elite 35.5% strikeout rate with a contact rate (67.9%) right in line with his career norm. He's a buy-low candidate, but drafters certainly overpaid for a suddenly shaky option.

126
Jorge Soler (KC - RF,DH)
68
161
131.0
21.9
311.0
+185.0

Soler won't hit for a high average or steal any bases, but he has already tallied 28 home runs and 74 RBIs in 111 games. Now that he's healthy with no competition for playing time in Kansas City, the 27-year-old can finally realize his potential for 35-plus home runs in a full season. Roll with him if searching for a power boost.

127
Paul DeJong (STL - SS)
73
176
132.2
24.8
170.0
+43.0

DeJong looks poised to turn a profit on his diminished draft stock despite slowing down substantially from a stellar start. He has improved his strikeout and walk rates while generating more hard hits and setting a career high with six steals. Although no longer batting third for the Cardinals, fifth isn't a bad lineup spot either. The shortstop has strangely scored far more runs despite batting in an RBI conducive spot, so he could plate 90-100 runs with around 25 long balls. The 25-year-old has made enough legitimate gains to hang tight beyond the shallowest of mixed leagues.

128
Daniel Murphy (COL - 1B,2B)
99
185
133.6
31.7
67.0
-61.0

A popular candidate to win the NL batting title in Colorado, Murphy injured his hand less than a week into the season. Avoiding severe tendon damage, he returned from the IL in late April, but stumbled mightily through May. With the help of home cooking, he batted .344 in June and .306 in July. The perennial .300 hitter is back up to .300 on August 6. His recent turnaround is reminiscent of last year's late surge after working off the rust from an injury, so the 34-year-old should regain everyone's trust as a top-100 player.

129
Danny Santana (TEX - LF)
46
231
134.4
61.3

One of 2019's best kept secrets, Santana is hitting .316 with 17 homers and 12 steals through 86 games. The Rangers keep finding reps for him across the diamond, so he's already eligible at first base, second base, and outfield in most leagues. A .396 BABIP has fueled his unlikely breakout, but he also has more hard hits and barrels with a higher launch angle. Worry about regression later and ride his five-category dominance for as a long as it lasts.

130
Hector Neris (PHI - RP)
103
158
135.2
8.0
503.0
+373.0

Early in the season, it appeared Gabe Kapler was going to play the ninth inning by ear. While Neris didn't receive many opportunities early in the season, that was has only because the Phillies kept either winning big or losing. Clearly the undisputed closer, he has recorded 21 saves. While his ERA ballooned to 4.08 in July, it has dropped back to 3.44 alongside an elite 17.8% swinging-strike rate. He's still a tremendous source of strikeouts who has eliminated any possible closer controversy by tossing nine straight scoreless innings.

131
Lorenzo Cain (MIL - CF)
33
182
135.6
21.1
63.0
-68.0

Cain joined Mookie Betts and Whit Merrifield as the only players to hit .300 with 10 homers and 30 steals last season. He set career highs in walk and hard-hit rates atop Milwaukee's lineup, leading to 90 runs scored in 141 games. This season, however, he hasn't met the hype with a .248 average, eight homers, and 12 steals in 104 games. He has still scored 58 runs, and there's no major drop in contact rate to support the sudden average dip. There's plenty of time to turn the corner, but the 33-year-old could be slowing down a bit.

132
Sean Doolittle (WSH - RP) IL10
93
213
136.4
37.6
102.0
-30.0

The oft-injured Doolittle has worked his most innings (52) since 2014, and it appeared to catch up to him. His ERA expanded to 4.33 by allowing 10 runs over his last five outings - punctuated by three homers in his most recent appearance - before going on the IL with right knee tendinitis. There's no timetable for his return just yet, but Nationals manager Dave Martinez said Doolittle will come back to the closer's role. Perhaps he'll return healthy and rested as a top-12 closer in September.

133
Bo Bichette (TOR - SS)
87
194
136.6
33.4
365.0
+232.0

The Blue Jays are promoting Bichette after trading Eric Sogard to Tampa Bay. One of baseball's finest prospects tallied eight homers and 15 steals in 55 Triple-A games after collecting 11 and 32, respectively in Double-A last year. The 21-year-old is a blue-chip prospect with a sky-high ceiling, so add him immediately in all formats.

134
Shin-Soo Choo (TEX - LF,RF,DH)
96
181
136.8
27.7
260.0
+126.0

The routinely ignored Choo keeps hitting at age 37. He has 19 homers and eight steals with a 116 wRC+ as of August 15. It's not necessarily a fluke, and he has benefited from a rise in exit velocity and hard-hit rate. He especially remains an unheralded OBP and runs asset in five-outfielder formats.

135
Tim Anderson (CWS - SS)
48
218
137.4
62.6
135.0
‐

Although he spent months as the quintessential sell-high candidate, Anderson was batting .317 with 11 home runs and 15 steals before going on the IL with a right high-ankle sprain. The power or speed haven't come back just yet, but he has collected 28 hits in 18 games back. With 10 walks all season, the free-swinger is still due for some average regression. He has, however, lowered his strikeout rate while amassing more hard hits, so his breakout isn't entirely a flash in the pan.

136
Robbie Ray (ARI - SP) IL10
85
203
137.6
35.3
116.0
-20.0

Everything went right for Ray in 2017, when he registered a 2.89 ERA despite a 3.94 BB/9 and 3.72 FIP. An oblique strain limited him to just 123.2 innings in 24 starts last season, and 70 walks led to a 3.93 ERA and 1.35 WHIP. After initially resembling the better model, he carries a 3.91 ERA and 1.30 WHIP. He remains just as tough to hit with a .225 batting average, but a 4.05 BB/9 continues to cause him trouble. Enjoy the strikeouts, but expect a volatile ERA and bloated WHIP. Despite all the speculation, he stayed in Arizonan through the trade deadline.

137
Khris Davis (OAK - LF,DH)
88
162
139.4
23.0
42.0
-95.0

In a season mired by hip injuries, Davis has swatted just 17 homers after exceeding 40 in each of the last three seasons. The most telling sign of his sub-standard struggles? He's hitting .231 instead of .247. The 31-year-old DH is certainly the type of slugger who can heat up in a hurry, so don't abandon hope just yet. He'll need a big finish to even reach 30 homers, but Davis might make a nice buy-low candidate for gamers in need of power.

138
Yuli Gurriel (HOU - 1B,3B,DH)
53
246
140.4
58.5
184.0
+46.0

The only first basemen to bat at least .290 in each of the last two years? Freddie Freeman, Paul Goldschmidt, and Yuli Gurriel. Houston's career .291 hitter is an underrated stabilizer who's also has 88 RBIs in a loaded Astros lineup. After more of the same for the first three months, he has suddenly added elite power to his game. The 35-year-old has belted 17 of his career-high 25 home runs since the start of July. He hit 13 all of last year. Pairing that pop with his usual .306 average makes him a formidable player rather than a boringly productive depth piece.

139
Eric Hosmer (SD - 1B)
117
166
141.8
15.2
167.0
+28.0

Continuing his every-other-year pattern, Hosmer is once again bouncing back from a rough year. Following a down 2018, he's batting .283/.330/.444 with 15 homers and 69 RBIs to end July. Managers in deeper leagues will especially derive value from a locked-in starter who's on pace to record at least 667 plate appearances for the fifth straight season. He is a solid corner-infield compiler piling up runs and RBIs alongside Franmil Reyes, Hunter Renfroe, Fernando Tatis Jr., and Manny Machado.

140
Miguel Sano (MIN - 1B,3B,DH)
100
173
142.6
24.2
269.0
+129.0

Sano, who has never recorded 500 plate appearances in a big league season, is unlikely to reach that mark in 2019. After injuring his heel during the offseason, he didn't make his season debut until May 16. There's also still the matter of him hitting .199/.281/.398 with a 38.5% strikeout rate last season. While he makes too much hard contact to again bat below the Mendoza line, all the punchouts make him unlikely to climb much higher than his career .244 clip. True to form, but has belted 21 home runs in 77 games while batting .237 with 102 strikeouts. Use him if needing power and/or playing in an OBP league.

141
Oscar Mercado (CLE - CF)
61
221
142.8
51.7
691.0
+550.0

Desperate for outfield help, Cleveland finally promoted its best in-house option. Mercado hit .294/.396/.496 with four homers and 14 steals prior to his call-up, so he offers plenty of fantasy appeal across the board. He has exceeded somewhat modest expectations by batting .270 with nine homers and nine steals in 76 big league games. Now batting second behind Francisco Lindor, he has gone from a deep-league add to a rookie worth rostering in leagues of all sizes despite hitting a proverbial rookie wall in August.

142
Eloy Jimenez (CWS - LF,RF)
103
200
142.8
30.8
117.0
-25.0

Not everyone rookie can be a superstar right away. Bestowed with immense expectations after making the White Sox's Opening Day roster, Jimenez hit just .241/.294/.380 with three homers and a 29.4% K rate in 21 games. After missing three weeks with an ankle sprain, he began to display his sky-high upside in June, batting .284/.340/.602 with eight home runs. Those who stayed patient should receive the elite power prospect promised for the remaining three-plus months. He also shown much better contact skills throughout the minors, so a .240 batting average and 27.6% strikeout rate should improve. Jimenez suffered a right ulnar nerve contusion after colliding with Charlie Tilson, prompting his second IL stint of the season. He's hit for power, but not much else since returning.

143
Didi Gregorius (NYY - SS)
105
173
145.2
23.0
290.0
+147.0

Recovering from Tommy John surgery, Gregorius has made tremendous strides and returned in early June. The shortstop reversed a slow start back in a hurry to bat .292/.317/.489 through 34 games. Coming off a 27-homer, 10-steal campaign, the 29-year-old should also plenty of pop and counting numbers in a loaded Yankees lineup.

144
Justin Upton (LAA - LF,DH)
112
180
145.6
23.9
94.0
-50.0

Upton, who opened the season on the IL with what sounded like a minor toe injury, instead missed more than two months. There goes his streak of three straight 30-homer seasons and eight seasons with at least 145 games played. He hasn't proven worth the wait, hitting an underwhelming .213/.302/.404 with seven homers in 39 games since returning. Although durability was a major selling point, he can still offer plenty of power down the stretch. Managers, however, can't afford to exhibit much more patience this late into the season.

145
Hunter Renfroe (SD - LF,RF)
104
189
147.8
27.8
198.0
+53.0

Renfroe has pounded his way to regular playing time, clubbing 30 home runs with a .566 slugging percentage through 99 games. Dating back to August 1, 2018, he has 48 home runs in 580 plate appearances. He forced his way into San Diego's crowded outfield as essentially an off-brand Khris Davis.

146
German Marquez (COL - SP)
97
182
148.6
9.6
82.0
-64.0

Coors Field has claimed another victim. A source of heated debate before and during the season, Marquez overcome his surroundings with help from a favorable early schedule featuring trips to Miami and San Francisco. More exposure to his home park has deflated the breakout potential; he has a 6.45 ERA and .320 opposing average at Coors Field compared to a 3.52 ERA and .206 opposing average on the road. He may be a top-20 ace if pitching for another team, but the high altitude won't allow him to flourish as a top fantasy option. After surrendering 11 runs against the Giants, managers can only start him on the road.

147
Carlos Martinez (STL - SP,RP)
102
186
149.0
24.9
194.0
+47.0

Martinez has become St. Louis' closer with Jordan Hicks (torn ACL) out for the season. The former ace has collected 13 saves with a 3.41 ERA and recovered from a rough patch right after the All-Star break. While he hasn't realize the strikeout upside some would have expected from the bullpen move, he's a potential top-20 closer with plenty of upside.

148
Marcus Semien (OAK - SS)
102
256
152.0
55.0
220.0
+72.0

Semien had never reached a 100 wRC+ prior to 2019, and there's limited upside now that 2016's 27 homers stand out as a career outlier. Yet he boasts a 120 wRC+ with 17 home runs and six steals as of August 2. Despite early concerns of moving down in Oakland's order, he has scored 80 runs while routinely batted first for a strong lineup. Semien, who has also trimmed his strikeout rate and drew more walks, could maintain his .271 batting average in a 25/10-type campaign. He's quietly a terrific fantasy option.

149
Kenta Maeda (LAD - SP)
127
191
152.4
17.7
175.0
+26.0

Maeda has maintained a 9.52 K/9 while limiting hard contact, but managers haven't been able to trust him during an erratic campaign. The Dodgers put him in the bullpen near the All-Star break despite turning the corner, and he returned to the rotation to allow 14 runs in three truncated starts. He could at least pitch to his career 3.92 ERA when given the chance, but he's only 10 innings away from matching last year's tally. He's a top-50 starter when given the chance.

150
Luke Voit (NYY - 1B) IL10
57
211
153.4
52.0
168.0
+18.0

Voit has crushed 33 home runs in 129 games since joining the Yankees. While he was never going to match last year's .322 batting average with a contact rate below 70%, he could hit closer to his current .268 clip with at least 30 home runs. This superb version of the first baseman looked fully sustainable, but he's out with a sports hernia shortly after returning from an abdominal strain that sent to the IL shortly before the All-Star break. He hopes to avoid season-ending surgery.

151
Eduardo Rodriguez (BOS - SP)
115
183
153.4
22.1
150.0
-1.0

Rodriguez is an intriguing option when healthy, and he's right about to reach 140 innings for the first time in his career. The results have been shaky, as his 4.19 ERA and 1.32 WHIP have yet to recover from a brutal start. He has still recorded 139 strikeouts through 135.1 innings and is among MLB's leaders in soft contact. There are still signs of a breakout, but the southpaw lacks the consistency to reach his ceiling anytime soon. If he stays healthy, Rodriguez is more a high-strikeout SP4 to use carefully in the right matchups.

152
Jake Odorizzi (MIN - SP)
103
212
154.2
17.6
448.0
+296.0

Remember when Odorizzi allowed seven earned runs over 10 starts from April 17 to June 9? He undid all that good will by surrendering nine runs to the Yankees on July 24. His ERA is suddenly back up to 3.84, which is much more in line with what we'd expect from the veteran. That's still not bad considering his 1.20 WHIP and 108 strikeouts in 103 innings. He's a usable piece who's sporting a career-best 11.8% swinging-strike rate and 75.1% contact rate. Keep him rostered, but don't play him against dangerous lineups like the Yankees.

153
Marcus Stroman (NYM - SP) DTD
134
225
156.0
21.9
277.0
+124.0

Not given much attention in 2019 drafts, Stroman made the All-Star team and sported a 2.96 ERA and 56.3% ground-ball rate before getting traded to the Mets. The strikeouts (99 in 124.2 IP) are nothing exciting, and a 3.52 FIP is a more reasonable expectation. Even that could be optimistic given the Mets' woeful defense and their pitching staff's collective struggles with their sliders. At least he gets to move from the AL East to the NL. Expect a bit of a second-half decline that would make the 28-year-old righty more of a SP4 or 5 to use in the right spots.

154
Aristides Aquino (CIN - RF)
68
182
122.3
41.7

Aquino has introduced himself to the masses by towering eight home runs in 11 games. The 25-year-old rookie outfielder is threatening to break Statcast with some of his moonshots. Just beware a big swing and aggressive approach eventually leading to a big drop in batting average. He should still be grabbed in all leagues due to the immense power upside. Think along the lines of Franmil Reyes.

155
A.J. Pollock (LAD - CF)
118
226
159.4
35.7
92.0
-63.0

A broken thumb marked the third different injury to besiege Pollock in as many years. An elbow infection suffered in late April makes it a fourth. The Dodgers placed him on the IL after he batted .223/.287/.330 with two homers and no steals in 28 games. The situation escalated quickly when he underwent surgery on May 3. His return has gone batting than expected, as Pollock is batting .309 with six homers and two steals in 19 second-half contests. Start him in all formats as long as he's healthy.

156
Zac Gallen (ARI - SP)
142
180
159.8
12.6
1,016.0
+860.0

Gallen garnered a 1.77 ERA, 112 strikeouts, and 17 walks in 91.1 Triple-A innings before getting promoted on June 19. Despite the initial hype, he hasn't received much attention for his 2.40 ERA and 49 strikeouts in eight starts. A surprising midseason trade to Arizona should give him more run support, but it also takes him away Miami's spacious park. The rookie's stock is still on the rise. Just beware a September shutdown (or lessened workload) if the Diamondbacks fall out of the playoff picture.

157
Jon Lester (CHC - SP)
116
282
160.8
24.1
161.0
+4.0

A clear regression candidate, Lester once again got off to a tremendous start. Despite posting a 1.16 ERA through seven starts, it has ballooned to 3.86. That overall mark is still solid, and it's accompanied by improvements in walks and strikeouts. Yet his contact and swinging-strike rates are still alarming. There's still a chance he turns the corner. After falling off the map last year, he rebounded with a stellar September. Lester is a decent depth piece for those who temper expectations.

158
Alex Colome (CWS - RP)
119
185
160.8
20.6
203.0
+45.0

Colome has sealed 21 of 22 save opportunities with a 2.18 ERA as the White Sox's closer. While there's no job controversy, he's pitching above his 3.78 FIP and 4.29 SIERA. He's a useful option for now, and a trade everyone anticipated never materialized. The troubling metrics and lackluster 7.40 K/9 are still concerning though.

159
Raisel Iglesias (CIN - RP)
88
216
161.8
28.4
125.0
-34.0

Before the season began, Reds manager David Bell said he wanted to use Iglesias when a high-leverage situation arises rather than limiting his best reliever to the ninth. While the closer has expressed some frustration about occasionally appearing in non-save scenarios, he has still compiled 22 saves. He also already has 64 strikeouts and 16.0% swinging-strike rate in 49.1 innings, but some blow-up outings have torpedoed his ERA (4.01), WHIP (1.28), and walk rate (9.2%). Although it's not time to panic just yet, Iglesias is slipping into a mid-tier stopper.

160
Ken Giles (TOR - RP)
138
193
163.2
18.1
144.0
-16.0

After another down year, Giles has reminded everyone of his elite upside by entering the All-Star break with a 1.45 ERA and 53 strikeouts in 31 innings. His contact rate has dropped 10%, and Josh Hader is the only active qualified reliever with a higher swinging-strike rate. Giles has secured his spot as a top-10 closer with a secure role after avoiding a midseason trade.

161
Corey Seager (LAD - SS)
112
238
164.0
39.3
69.0
-92.0

After undergoing season-ending Tommy John surgery, Seager also had arthroscopic surgery on his hip in August. He got off to a slow start, batting .230/.333/.364 with two home runs (one on Opening Day) through April. He then notched a 123 wRC+ in May with 17 hits (seven doubles and a HR) in 10 games to start June. Unfortunately, a Grade 2 hamstring strain halted his momentum and sidelined the 24-year-old shortstop for a month. Since returning, he has one homer in 20 second-half contests. The career .296/.368/.484 hitter could still heat up if he finally gets healthy, but Seager isn't offering any power or speed at a deep position.

162
Giancarlo Stanton (NYY - LF,RF,DH) IL60
43
252
131.0
75.9
22.0
-140.0

Just as Stanton finally rid himself on the dreaded "injury prone" label, the Yankees placed him on the IL with a biceps strain. They hoped he'd return in April, but he was instead out until late June. His nightmare season continued when, less than a week into his return, he went right back on the IL with a sprained right knee. He's not expected back until August, and even that's an uncertainty since he has yet to resume baseball activities as of July 30. Getting one home run out of a star slugger is a brutal blow to everyone who drafted him in the second round.

163
Hansel Robles (LAA - RP)
122
236
166.6
18.5
828.0
+665.0

Robles is now the Angels' undisputed closer. Gamers can't ignore someone compiling saves with a 2.86 ERA and 23.4% K rate. Just beware that his fly-ball woes could eventually lead to catastrophe. His 6.6% HR/FB rate is well below his 11.1% career norm, and that's especially improbable to last in a season where everyone is homering at historic rates. He should be rostered in all leagues, but don't be shocked if he's hit hard in a couple of blow-up outings during the second half.

164
Joc Pederson (LAD - LF,CF)
113
206
167.0
32.2
308.0
+144.0

Pederson seemed on the cusp of a major breakthrough, but it appears he merely opened the season with a hot streak. He smashed 17 home runs through May but has just seven more as of August 6. His average has fallen to .232, and his 114 wRC+ is lower than last year's 126. The 27-year-old has at least played well enough to stick in the Dodgers' lineup as the starting first baseman (and often leadoff hitter) against righties after A.J. Pollock returned. Pederson probably has another hot streak in him, too, but managers can't keep hoping for batting average or steals.

165
Nick Senzel (CIN - 2B,3B,CF)
112
251
167.4
49.0
206.0
+41.0

Shortly after getting optioned to Triple-A, Senzel suffered a sprained ankle that sidelined him for a few weeks to start the season. This seemed like a convenient excuse to park him in the minors for longer, so it was a pleasant surprise to see the Reds call him up at the start of May. Finally making his long-awaited debut, the 23-year-old has made an immediate mark across the board with 10 homers and steals apiece in 87 games. Most of those, however, came earlier in his debut. His rapid ascent has stalled out with two homers and two steals since the start of August.

166
David Peralta (ARI - LF)
138
207
167.4
20.5
129.0
-37.0

Peralta batted .293 with a .352 OBP and 14 homers in 2017, but drafters snoozed at his bounce-back campaign. Last year, he batted .293 with a .352 OBP … and 30 homers. Having previously never gone deep more than 17 times in a season, it was safe to project regression given his 29.2% fly-ball rate. The power has predictably faded with nine homers in 62 games, but he's still batting .289 with, you guessed it, a .352 OBP at the All-Star break. Shortly after returning from an AC joint injury in June, Peralta went back on the IL. Arizona exuded more this time, but he's back to close out July. Even if he's truly a 20-HR hitter, Peralta remains one of baseball's most bankable depth pieces when healthy.

167
Max Fried (ATL - SP,RP)
84
221
168.2
17.0
521.0
+354.0

Lost in the shuffle of Atlanta's plethora of young pitchers, injuries opened a door for Fried to join the rotation. He has answered the call to action with a 3.99 ERA in 116.1 innings. While the 1.38 WHIP is high, he is starting to miss more bats with three secondary pitches each netting swinging-strike rates of 11.5% or higher. A 3.77 FIP and 3.53 xFIP suggest recent regression swung too far in the other direction, and he has settled down into an effective fantasy starter after returning from a blister injury in late July.

168
Daniel Vogelbach (SEA - 1B,DH)
143
204
168.2
26.2
533.0
+365.0

Vogelbach had come crashing down from a sensational start with four hits in 10 May games. Then he went yard five times in six contests. The All-Star is now slugging .491 with 26 home runs and a 127 wRC+ this season. Another prolonged slump, however, has dropped his batting average down to .225. Yet the Beefy Baseball Boy is currently batting in the heart of Seattle's lineup. He has also bolstered his walk and strikeout rates, so he might have another hot streak left to hit close to the .230-.240 range.

169
Taylor Rogers (MIN - RP)
120
187
168.8
6.8
587.0
+418.0

Expected to serve the light side of a committee when lefties emerged in the ninth, Rogers leads the Twins with 17. Perhaps a 2.10 ERA and 26.9 K-BB% have earned him a fuller closer share. The Twins added Sergio Romo and Sam Dyson, but Dyson went on the IL after fumbling his first save chance. Rogers now looks like a worthy top-20 reliever.

170
Joey Votto (CIN - 1B) IL10
132
233
169.4
40.1
52.0
-118.0

Votto, now 35 years old, hit 12 homers last year after clubbing 36 in 2017. He has just 12 more in 113 games alongside a .262 batting average and eyebrow-raising uptick in strikeouts. After lacing MLB's second-highest line-drive rate (31.4%) behind Freddie Freeman last year, the mark has dropped with more fly balls, but fewer hard hits. He offered hope by hitting .299/.390/.506 in June but has got cold again in July. Placed on the IL with a lower-back strain on August 18, he could return once eligible. Managers in shallow mixed leagues (without walks or OBP as a category) could reasonably drop him if needing an immediate replacement.

171
Wade Miley (HOU - SP)
135
181
171.0
6.7
358.0
+187.0

After tossing a strong start at Coors Field before the All-Star break, Miley boasts a 2.86 ERA in 207.1 innings dating back to last year. The limited strikeout numbers limit his fantasy worth, but his 7.53 K/9 has risen to a reasonable level. It's getting tougher to ignore his success, especially when buoyed by Houston's lineup. The 32-year-old should remain a solid source of wins and ERA. Just don't be shocked if regression eventually strikes.

172
Blake Snell (TB - SP) IL10
26
190
138.8
65.7
28.0
-144.0

Snell will undergo arthroscopic surgery to repair loose bodies in his throwing elbow. The Rays hope he can return in 2019, but that's not a certainty. Nathan Eovaldi missed nearly three months with a similar procedure. Head-to-head managers can at least hang on in case he returns for the playoffs, but don't count on the reigning AL Cy Young winner returning in time to repair his 4.28 ERA. On the bright side, this could turn him into a 2020 bargain.

173
Nomar Mazara (TEX - RF) IL10
137
221
174.0
30.7
153.0
-20.0

Having hit 20 homers in each of his first three MLB seasons, Mazara has yet to validate his high prospect pedigree as an above-average hitter. Drafters who paid for upside have instead received nearly identical numbers from 2018. Despite some positive early signs, his career-high .197 ISO is still underwhelming. The 24-year-old still has breakout potential, but investors may have to settle for another .260, 20-homer campaign. At least it will come with plenty of RBIs and runs as Texas' cleanup hitter. Now out with a strained left oblique muscle, he's droppable in three-outfielder mixed leagues.

174
Fernando Tatis Jr. (SD - SS) IL10
42
168
93.7
53.9
253.0
+79.0

The Padres presented fans a pleasant surprise by including Tatis on their Opening Day roster. Arguably MLB's best prospect behind Vladimir Guerrero Jr., the 20-year-old shortstop looked more than ready for the limelight with 22 homers, 16 steals, and a .317/.379/.590 slash line in 84 games. It was going to be tough to keep hitting well over .300 with a 29.6% K rate and .410 BABIP, we may not get a chance to see if he can keep defying regression. He went on the injured list August 16 with a back strain, and manager Andy Green said the young phenom will likely miss the rest of the season.

175
Gio Urshela (NYY - 3B,SS)
126
263
178.4
42.6

A fringe prospect for years, Urshela is suddenly raking as an unlikely hero for the Yankees. He's batting .311 with 11 home runs and plenty of scorching plenty of hard hits to support the high average. He'll get plenty of looks at third in light of Miguel Andujar's season-ending setback, so add him in all 15-team mixed leagues and track his progress closely in shallower formats.

176
Byron Buxton (MIN - CF) IL10
154
227
178.6
26.3
160.0
-16.0

Once deemed a future superstar, Buxton spent most of 2018 in Triple-A after batting .156 with a -3 wRC+ in 94 dreadful big league plate appearances. It was understandable to write him off, but he remained an elite defender who posted Statcast's highest sprint speed. Now he's once again showing signs of a legitimate breakout by batting .262/.314/.513 with 10 homers and 14 steals. The strikeout rate is down to a tenable 231%, and he has substantially elevated both his launch angle and exit velocity. Unfortunately, the 25-year-old is still struggling to stay healthy. Minnesota placed him on the IL on June 18 with a wrist contusion. He returned to late June but went back on the shelf a month later with a concussion. A shoulder injury will now cost him at least a couple of weeks in August.

177
Dallas Keuchel (ATL - SP)
128
284
180.0
33.7
183.0
+6.0

After a frustratingly long delay, Keuchel signed with the Braves on June 6. He has since posted a 3.86 ERA in eight starts, but that has come with just 38 strikeouts in 49 innings. Despite his fastball already operating below 90 mph, the southpaw hasn't regained his full velocity. Still a capable veteran who's excellent at inducing ground balls, he'll help the Braves more than fantasy managers until he can muster a passable strikeout rate.

178
Ian Kennedy (KC - SP,RP)
138
242
181.8
33.0
665.0
+487.0

The Royals as a team collected six saves through May, so most fantasy managers wrote off the situation entirely. Kennedy, however, has emerged as the undisputed closer by racking up 17 saves since the start of June. He also wields 56 strikeouts and 11 walks in 47.1 innings, leading to a 2.17 FIP underneath his 3.04 ERA. He should be rostered in all leagues.

179
Scott Kingery (PHI - 3B,SS)
118
198
151.8
30.7
400.0
+221.0

Kingery, who batted .226/.267/.338 in his rookie campaign, is now hitting .275/.336/.503 with 14 homers and 10 steals through 351 plate appearances. He has turned on the jets again in August after predictably fading from an unsustainable stellar start in July, and the 25-year-old has grown exponentially from 2018's disappointing debut. He's comfortably emerged as a top-200 player to roster in all mixed leagues.

180
Omar Narvaez (SEA - C)
163
208
185.8
17.2
303.0
+123.0

One of 2019's best starters behind the plate, Narvaez has nurtured a .291/.365/.470 slash line into early August. A .245 xBA and .319 xwOBA hint at regression, but he's a career .280 hitter who has routinely recorded a double-digit walk rate. He has also exceeded last season's career high with 16 home runs and way more fly balls to support the power surge. He's still worth riding as a top-10 catcher.

181
Brandon Workman (BOS - RP)
143
234
186.8
15.5

Despite reports of Nathan Eovaldi returning from the IL to seize the ninth inning, Workman appears to remain Boston's front-runner for saves. A 1.95 ERA and 34% K rate has made him a tremendous option with just six saves, but a 15.8% walk rate and .190 BABIP should pump the breaks on too much excitement. He's nevertheless worth rostering in mixed leagues.

182
Jose Quintana (CHC - SP)
133
209
187.2
13.4
165.0
-17.0

Quintana appeared to turn a corner early in 2019, posting a 2.33 ERA in eight starts after getting clobbered for eight runs at Milwaukee. He has since stumbled again. Despite flaunting strikeout upside in April, he now has a 19.8 K% this season with 4.42 ERA and 1.37 WHIP. He's a mere matchup play in standard mixed leagues.

183
Christian Walker (ARI - 1B)
138
251
187.4
44.5
557.0
+374.0

Expected to serve the short side of a platoon, Walker has instead served a regular role due to Jake Lamb's quad injury. The rookie first baseman demolished righties during a scorching start, regressed in May, and picked up the pace again in June. Still slugging .483 with a hard-hit rate in the top 96th percentile, he could remain a decent power source in most formats.

184
Adam Eaton (WSH - LF,RF)
142
169
158.5
10.5
195.0
+11.0

Hitting .280/.361/.389, a strong batting eye has kept Eaton in Washington's second slot between Trea Turner and Anthony Rendon. Having already scored 70 runs, he could reach 90 with double-digit home runs and steals if his body cooperates. He's a boring, but steady contributor when healthy, which he has been more than midway through 2019.

185
Kyle Gibson (MIN - SP)
141
269
188.8
42.5
293.0
+108.0

A sneaky breakout candidate for years, Gibson has procured 124 strikeouts and 35 walks in 123 innings. He is missing more bats while tossing far more first-pitch strikes, both of which create a blueprint to sustained success. His 4.02 ERA and 1.25 WHIP are both playable during this season of enhanced power, especially since the Twins hurler is getting loads of run support and can constantly feast on feeble AL Central offenses. The righty should at least be rostered in all leagues.

186
Ryan Braun (MIL - 1B,LF)
153
270
189.4
41.7
186.0
‐

This is why managers need to maintain the long view. Braun ended April batting .196, but six hits in an 18-inning marathon on May 4 raised his average to .263. Just like that, his early returns look just fine. He has relatively stayed healthy, played regularly, and belted 16 homers with 51 RBIs, 47 runs, and eight steals for the Brew Crew. He may never return to All-Star form, but the 35-year-old still looks like a solid contributor who can pair 20-25 homers with 10-15 steals and a decent batting average.

187
Joe Musgrove (PIT - SP)
125
266
190.4
39.0
208.0
+21.0

Musgrove initially pleased drafters who felt they snagged the perfect late-round flier with sneaky upside. They have since (this writer included) learned a valuable lesson about taking early victory laps. He exited April with a pristine 1.54 ERA, but it has jumped to 4.69 with a handful of blow-up outings. Although he still possesses an 11.3% swinging-strike rate, he has yet to translate it into an elite strikeout rate. After getting shelled by the Mets for eight runs on August 4, a tough schedule makes him someone to drop in standard mixed leagues.

188
Mark Melancon (ATL - RP)
110
248
192.4
45.2
408.0
+220.0

Will Smith is the closer for now in San Francisco but he hasn't been all that durable, plus he may be on the trade market before long as a coveted lefty setup man. Don't sleep on Melancon getting saves again within a few months.

189
Miles Mikolas (STL - SP)
139
252
195.2
15.1
98.0
-91.0

Four starts into the season, Mikolas had yet to record more strikeouts than runs allowed. While he has looked better on occasion, some rough starts have kept his ERA at an inflated 3.94 with a middling 6.6 K/9. Even though he has settled down to post a 2.92 ERA since the start of July, the lack of strikeouts makes him more of a deep-league arm unlikely to recoup his high draft cost.

190
Mallex Smith (SEA - LF,CF,RF)
112
139
124.0
11.2
111.0
-79.0

One of last year's best sources of cheap speed, Smith was among one of four players with at least 30 steals (Merrifield, Mookie Betts, and Lorenzo Cain) to also bat above .290 (.296). This season, however, he was batting below .200 with an elevated strikeout before the Mariners demoted him to Triple-A. He's hitting .252 getting recalled in mid-May, and his 30 steals in 93 games trails Adalberto Mondesi by one for MLB's lead. One of few remaining impact speedsters, Smith has the skills to hit for a better average down the stretch.

191
Rougned Odor (TEX - 2B,DH)
131
197
169.5
28.2
133.0
-58.0

Odor once again started a season in brutal fashion, batting .193/.258/.396 with a 62 wRC+ at the All-Star break. It was still tough to quit on a 25-year-old second baseman with two 30-homer seasons under his belt. Cover up any number depicting his lack of actual worth, and the rest of his fantasy-relevant stats (19 HRs, 52 Rs, 63 RBIs, 7 SBs) are still pretty good. Coming anywhere close to last year's .266/.333/.467 second-half slash line would be a major win for anyone who has held out hope for this long. He's off to a good start, batting .268/.316/.608 after the break.

192
Renato Nunez (BAL - 3B)
156
231
196.6
24.8
588.0
+396.0

Nunez has gone from hot to cold back to scorching hot. He homered six times over an eight-game window in late May. After cooling down again, he went deep three times in four games. He now has 25 long balls, 63 RBIs, and a .491 SLG this season. He may not keep his OBP over .300 or hit higher than .240, but playing time should lead him to over 30 homers and 80 RBIs. He's a nice power source to roster in deeper leagues.

193
Corey Kluber (CLE - SP) IL60
121
277
197.0
65.6
24.0
-169.0

Kluber had averaged 218 innings and 245 strikeouts with a 2.85 ERA in the last five seasons, but his streak of stability ended this year due to a line-drive comebacker fracturing his forearm. Two months after getting sidelined, he was cleared to play catch, which at least created hope of him returning in time to make a second-half impact. Then he suffered an oblique strain late in his rehab assignment. As of August 20, Cleveland shut him down for at least two weeks. That likely makes a mid-September return a best-case scenario, but nobody should count on him returning to the rotation this season.

194
Ryan McMahon (COL - 1B,2B,3B)
120
272
198.4
49.9
307.0
+113.0

The breakout appeared to be arriving a year later than anticipated for McMahon, who made the Rockies' Opening Day lineup after hitting .424 with nine doubles and three homers in spring. An elbow injury, however, sent him to the IL in early April. He homered in his return, but then tumbled into the Rockies promoted uber prospect Brendan Rodgers. Although McMahon is hitting an unexciting .264/.343/.439 with just 13 home runs and four steals, he should keep playing with Rodgers out for the season. Keep him in mind as a streamer when the Rockies are home.

195
J.D. Davis (NYM - 1B,3B)
95
219
172.3
47.0
559.0
+364.0

Following a strong start to 2019, Davis fell into the light end of a platoon when Todd Frazier reclaimed third base and Dominic Smith took the job in left field. With Smith sidelined, Davis now gets another chance in the outfield. He's hitting .301/.365/.485 with excellent Statcast numbers to support the breakout. If the Mets tolerate his limited defense, Davis is an excellent deep-league add who could end 2019 as a mixed-league mainstay.

196
Jose Leclerc (TEX - RP)
166
216
198.8
9.7
118.0
-78.0

Leclerc, who went all of August and September without yielding a run last year, already allowed as many in April (10) as all of 2018. Saddled with a 1.50 WHIP, barely lower than last year's 1.56 ERA, the Rangers removed him from the ninth-inning role. That demotion lasted longer than expected, but the reclaimed the role when Shawn Kelley went on the IL and isn't giving the job back. Although he's having a highly erratic season, Leclerc has still displayed his immense upside with 77 strikeouts in 52.2 innings.

197
Kyle Schwarber (CHC - LF)
154
232
199.2
21.1
177.0
-20.0

With power at such a high supply, five-by-five managers won't derive much value out of a .229 hitter like Schwarber. There's hope, however, in an average exit velocity up 2.5 points leading to a .254 xBA. If his quiet contact gains can even lead to a .245 average, gamers can get some utility out of a 35-HR slugger who will score plenty of runs atop the Cubs' lineup. He's still more valuable in OBP leagues.

198
Joey Lucchesi (SD - SP)
138
273
199.4
16.7
196.0
-2.0

While Lucchesi hasn't taken the leap yet, he once again brandishes promising numbers behind a 4.19 ERA. The 26-year-old lefty has tallied 119 strikeouts, 39 walks, and a 47.5% ground-ball rate in 122.1 innings. His changeup/curveball hybrid remains a terrific putaway pitch, but his cutter has only led to trouble. Given the strikeouts, simply pitching to his 3.95 FIP would make him a worthy fantasy option. Although he might remain a bit of an enigma, there's upside.

199
Amed Rosario (NYM - SS)
133
242
176.0
42.5
172.0
-27.0

Rosario was only 22 years old when everyone started losing faith. After failing to immediately become the next Francisco Lindor, he came to life by batting .284 with five homers and 15 steals over the final two months of 2018. While he still has a .318 OBP, the shortstop has at least submitted 12 homers and 15 steals. He also briefly unraveled defensively, which did not cost him playing time. The former top prospect is again heating up in the summer, batting .345 in 29 games since the start of July. Rosario is quietly maturing into a 20/20 threat whose .281 xBA supports the recent uptick.

200
Wilson Ramos (NYM - C,DH)
159
241
204.4
30.1
136.0
-64.0

Since undergoing Lasik surgery before the 2016 season, Ramos had registered a .298/.343/.483 slash line with 20 homers per 500 plate appearances prior to 2019. Yet 2016 ended with a torn ACL, and a hamstring injury interrupted last year's All-Star campaign. After moving to the Mets, the 31-year-old can no longer DH, and a 61.2% ground-ball rate tempers his power upside. He's a usable catcher despite these warts, but he's not producing much better than some waiver-wire replacements in single-catcher leagues.

201
Justin Smoak (TOR - 1B,DH)
159
215
179.8
21.1
197.0
-4.0

Although rises in exit velocity and walks have pointed to better days ahead, Smoak has gone ice cold after a strong April. His .214 batting average remains unrosterable, but a 20.4% K rate, .355 OBP, and .254 xBA are far more encouraging. So is his .382 xwOBA. A strong finish certainly remains possible. However, it's admittedly getting hard to wait for the metrics to come to fruition when power is so plentiful.

202
Cesar Hernandez (PHI - 2B)
149
211
180.0
23.8
173.0
-29.0

Repairing his strikeout rate to 13.8%, Hernandez has upped his batting average to .280. His contact rate is up, but his walk rate has also plummeted from 12.3 to 5.4%. As a result, he's no longer leading off for the Phillies despite losing Andrew McCutchen. That mitigates what could have been a lofty run ceiling. He has also stolen just eight bases, jeopardizing his four-year streak of amassing at least 15 steals. The second baseman is now a steady hand who can help a little everywhere as deep-league depth.

203
Joey Gallo (TEX - 1B,LF,CF,RF) IL10
73
246
143.3
74.2
99.0
-104.0

Gallo had such a promising start to 2019, batting .276/.421/.654 before going on the IL with an oblique injury. After slumping mightily in his return, he now must undergo surgery to repair a broken hamate bone in his wrist. Matt Olson quelled concerns by returning from the same injury strong, but he missed six weeks. He's targeting a mid-September return, and he can't be expected to resume raking immediately. Stash him if possible, especially in head-to-head leagues, but keep expectations low.

204
Michael Chavis (BOS - 1B,2B,3B) IL10
65
264
184.0
75.0
577.0
+373.0

Chavis raked after his promotion, producing eight home runs and a .404 wOBA in his first 25 games. By the All-Star break, his wOBA has dropped to .337 while striking out in one-third of his plate appearances. The swoon wasn't a surprise for anyone who noticed his poor contact rates early in his debut, but he was still able to offer some power before going on the IL with a shoulder injury. There's no timetable for his return, so he's not an essential stash in shallow mixed leagues.

205
Joe Jimenez (DET - RP)
155
241
208.4
30.2
397.0
+192.0

Detroit traded Shane Greene to the Braves, so Jimenez could get a chance to sink or swim as the closer for two months. He has recorded 59 strikeouts and a 15.3% swinging-strike rate in 42 innings through July, but it doesn't show in his 4.93 ERA and 4.70 FIP. After piling up saves early in the season, Greene went all of July without one for the MLB-worst Tigers. Temper expectations, but take a shot on Jimenez in streaking saves and strikeouts.

206
Dee Gordon (SEA - 2B,CF)
157
249
185.0
37.3
101.0
-105.0

Gordon already stole a dozen bags in 45 games before getting sidelined with a right wrist contusion, and three home runs represent a seismic power tear for the slap-hitting second baseman. Because of Mallex Smith's resurgence, Gordon has returned to the bottom end of Seattle's depleted lineup. When healthy, he's a one-category asset who could potentially regain some value in the runs and average column.

207
Archie Bradley (ARI - RP)
160
228
210.8
14.6
207.0
‐

Bradley has picked up two saves since Arizona removed Greg Holland from the closer's role. While the former starter carries an unsightly 4.01 ERA and 1.56 WHIP into the more prominent position, he has also stockpiled 64 strikeouts in 49.1 innings. This new job is far from secure, but managers willing to risk their ratios can add him for saves and strikeouts.

208
Jonathan Schoop (MIN - 2B)
164
250
211.4
27.4
180.0
-28.0

Following a breakout 2017 and down 2018, Schoop has found some middle ground by batting .253 with 17 homers in 95 games. He's losing playing time to Luis Arraez and batting eighth or ninth when starting, so the second baseman is turning into waiver-wire fodder in mixed leagues.

209
Wade Davis (COL - RP)
149
364
224.6
73.6
121.0
-88.0

One of the few closers with apparent job security may pitch himself out of the ninth inning. Since returning from an oblique strain June 7, Davis has relinquished 15 runs in 15.2 innings. He has a 9.53 ERA at Coors Field, so the 33-year-old is doing more harm than good for fantasy managers. A big contract may compel Colorado to keep Davis in high-leverage spots, but don't be surprised if Scott Oberg takes his job.

210
Shane Greene (ATL - RP)
131
290
213.2
50.9
249.0
+39.0

The prototypical "saves are saves" closer entering 2019, Greene improbably picked up 22 saves through June with a 0.87 ERA. His luck evened out as July, as the lowly Tigers did not afford him a single save opportunity. Yet he still boasted a 1.18 ERA before getting traded to the Braves, where he looked poised to continue closing. That was before regression finally struck. Greene has allowed seven runs in 7.1 innings with his new team, leading Atlanta to insert Mark Melancon into the ninth. Melancon hasn't excelled for the Braves either, so Greene could regain his role sometime in September. It's still sensible to drop him in standard mixed leagues.

211
Chris Archer (PIT - SP) IL10
143
259
213.2
30.5
124.0
-87.0

Fool me once, shame on you. Fool me twice, well, look at all those strikeouts. Fool me three times … but what about his FIP? Archer looked poised to finally reverse his fortune before ceding six runs to the Dodgers, ballooning his ERA back to familiar heights at 4.33. He then went on the IL with right thumb inflammation. He has gotten shelled since returning and now has a 5.19 ERA with a 5.02 FIP. While Archer continues to strike out over a batter per frame (10.75 K/9), his command has waned (4.14 BB/9) while trading ground balls for fly balls. The 30-year-old's mixed-league viability is officially in the danger zone, especially after going on the IL once more due to shoulder soreness. He could come back in September, but the reward probably isn't strong enough to stash him in standard mixed leagues.

212
Andrew Heaney (LAA - SP)
162
247
213.2
31.3
189.0
-23.0

Early elbow discomfort pushed back Heaney's 2019 debut. While he had a 5.09 ERA and 4.79 FIP through nine starts, he also registered 54 strikeouts in 46 innings. The 28-year-old southpaw showed the upside that made him popular after notching a 4.15 ERA with a strikeout per frame last season. Unfortunately, a shoulder injury sent him back on the shelf. Back in mid-August, he's worth re-adding after accruing 14 strikeouts at Texas on August 20.

213
C.J. Cron (MIN - 1B,DH)
135
234
191.5
41.7
243.0
+30.0

Cron has cooled down from a strong May to hit .257/.318/.472 with 20 homers and 63 RBIs in 98 games. He has slashed his strikeout rate by chasing fewer pitches off the plate, and he gets to bat in a red-hot Twins lineup. He still has a shot at another sneaky 30-HR season, likely with a batting average higher than last year's .253. That makes him an underrated CI who has proved 2018 wasn't a fluke. Cron returned from the IL on July 16 after missing the minimum time, but quickly went back days later with the same thumb injury. These injuries have diminished his production a bit.

214
Aaron Hicks (NYY - CF) IL10
93
292
192.3
71.0
132.0
-82.0

For a guy who just tallied 27 homers and 11 steals in 137 games, Hicks wasn't getting much love before a back injury gave drafters a reason to back away. The 29-year-old started 2019 on the IL and rejoined the Yankees on May 15. He was heating up before joining most of his teammates on the IL with a right flexor strain sending him to the IL. He'll likely require a lengthy absence, so managers without an open IL spot can drop him in shallow re-draft leagues.

215
Edwin Encarnacion (NYY - 1B,DH) IL10
80
263
155.0
78.3
113.0
-102.0

Following a down year in which he "only" hit 32 home runs, Encarnacion has bounced back with 30 long balls in 101 games. In hindsight, it's laughable that a bankable slugger was available well beyond the top-100 picks. The 36-year-old was on his way to another 40 home runs before breaking his wrist. He'll miss at least three to five weeks, so it's a difficult decision for investors trying to make the playoffs in head-to-head formats.

216
Brian Dozier (WSH - 2B) PL
188
205
196.3
7.8
137.0
-79.0

It's been another lost year for Dozier, who is batting .236/.341/.430 with 15 homers and three steal in 103 games. The second baseman looked like a promising bounce-back candidate after playing through a knee injury last season, but those struggles banished him to the bottom of Washington's batting order. Don't cut ties with him just yet, as the 32-year-old posted a 141 wRC+ in July and is notoriously a second-half surger.

217
Wil Myers (SD - 3B,LF,RF)
168
234
198.3
25.1
100.0
-117.0

Myers followed 28/28 and 30/20 campaigns with 11 homers and 13 steals an injury-shortened 2018, so it was easy to envision a 25/20 rebound if he stays healthy. He also added third-base eligibility to his portfolio, making him an intriguing bounce-back option. Having stayed healthy so far, Myers has 13 long balls and nine steals in 104 games. A .221 batting average and bloated 35.6% strikeout rate has banished him to the bench, but he should start again after the Padres traded Franmil Reyes. Give him a look if in need of power and speed.

218
Jon Gray (COL - SP) IL60
119
291
199.0
62.0
190.0
-28.0

Although maddening like usual, Gray posted a 3.84 ERA with 150 strikeouts in as many innings before suffering a season-ending foot fracture. He should obviously be dropped in all redraft leagues, but dynasty managers saw enough of the 27-year-old's promise to stash him for next year.

219
Emilio Pagan (TB - RP)
184
259
222.6
28.4
804.0
+585.0

Pagan may never take control of Tampa Bay's closer committee, but he's still worth rostering in most mixed leagues. He wields a 1.95 ERA, 0.87 WHIP, and 72 strikeouts in 50.2 innings. Even a handful of saves - he currently has 13 -- makes him a viable asset in all mixed leagues.

220
Willie Calhoun (TEX - LF)
183
237
202.5
21.5
544.0
+324.0

Initially an intriguing post-hype flier, Calhoun lost a roster spot to Hunter Pence following a dreadful spring. After getting held in the minors because of his glove, his bat (.602 OPS) didn't keep him in the majors last season. He worked his way back to the majors by batting .304/.416/.557 with more walks (22) than strikeouts (19) in 32 Triple-A games. A week into his call-up, however, he landed on the IL with a quad strain. After struggling in his return, the Rangers sent him back to Triple-A to activate Pence from the IL. The 24-year-old still carries considerable contact and power upside, and an injury to Joey Gallo brings him back to the majors for the foreseeable future. Pick him up one more time.

221
Dinelson Lamet (SD - SP)
180
235
205.8
23.7
514.0
+293.0

Lamet has returned from Tommy John surgery to post a 3.95 ERA and 1.24 WHIP in eight starts. The 55 strikeouts and 14.4% swinging-strike rate should especially have fantasy gamers seeing dollar signs. Make sure the righty is rostered in all leagues.

222
Mitch Garver (MIN - C)
176
273
206.5
39.4
447.0
+225.0

Garver showed some promise last year by batting .293/.340/.474 after the All-Star break. He's scorching-hot early this season, hitting .274 with 21 homers and a .398 wOBA. Although also one of the luckiest hitters according to Statcast's batted-ball data, the early surge earned him more playing time behind the plate. He's maintained this power surge for too long to not treat as a top-10 catcher.

223
Brandon Lowe (TB - 2B) IL10
192
256
226.6
26.6
406.0
+183.0

Lowe continues to defy cries of regression, batting .276/.339/.523 with 16 home runs despite a 33.9% strikeout rate and 65.9% contact rate. The batting average should eventually drop precipitously once a .381 BABIP falls, but there's still value in a 2B/OF-eligible player who could hit .250 with double-digit HRs going forward. He ends the first half on the IL with a shin injury. Initially expected to miss roughly the 10-day minimum, he's been sidelined for a month with no return in sight.

224
Ian Desmond (COL - 1B,LF)
123
215
174.7
38.4
147.0
-77.0

An annual 20/20 candidate, Desmond has stolen just two bases in 98 games. He has at least bounced back from a terrible start to bat .271/.326/.495. Contrary to last season, he's starting to take full advantage of Coors Field, where he's hitting .319. Seemingly in danger of getting trapped into the light side of a platoon, Desmond has instead starting over Raimel Tapia in center field. He has heated up enough to regain mixed-league relevancy, but he's more of a home streamer without the speed.

225
J.A. Happ (NYY - SP)
120
332
227.2
24.9
131.0
-94.0

Heading into 2019, Happ owned a 3.49 ERA and 8.45 K/9 over the past four seasons. Many drafters nevertheless scoffed at him going around the pick-150 range, which seemed like a reasonable price for someone who accompanied his career-high 193 strikeouts with a career-high 10.3% swinging-strike rate and career-low 78.3% contact rate in 2018. Yet it appears the skeptics were right. The 36-year-old has coughed up a 4.86 ERA and 5.11 FIP, which is especially concerning since he has faced the Orioles four times through Mau. A velocity decline has led to a markedly depreciated strikeout rate (20%) and more hard hits. Happ could still turn the corner to post a low-fours ERA and stockpile wins for the Yankees going forward, but he's no more than an unreliable streamer in 12-team mixed leagues.

226
Merrill Kelly (ARI - P)
197
376
243.0
66.9
465.0
+239.0

After spending years in Korea, Kelly has posted a 3.77 ERA and 1.22 WHIP in his MLB debut season. He doesn't have any standout pitches, and it shows in his 4.25 FIP and 7.08 K/9. Yet he's at least shown enough to roll with during a hot streak and when the right matchup strikes. The 30-year-old righty boasts a 2.67 ERA in nine starts since the start of June.

227
Manuel Margot (SD - CF)
158
265
210.3
40.7
387.0
+160.0

Lost in San Diego's shuffle earlier in the season, Margot reclaimed center field from Wil Myers. They both now has a regular job after the Padres traded Franmil Reyes. Margot has 16 steals in limited playing time and has seven of his 10 homers since July 1. The 24-year-old also has as one more strikeout (28) than strikeouts (27) in 59 games since the start of June. He's an intriguing post-hype add.

228
Avisail Garcia (TB - RF) IL10
135
253
211.0
45.2
381.0
+153.0

Garcia was batting .278 with 17 homers and nine steals before suffering an oblique injury. The Rays are hoping to get him back soon, so wait before dropping him unless needing the spot now in shallower mixed leagues.

229
Tyler Glasnow (TB - SP,RP) IL60
70
359
225.0
103.2
162.0
-67.0

Looking like a lost cause in Pittsburgh, Glasnow was taking a seismic leap into ace territory with the Rays. He went 6-1 with a 1.86 ERA, 55 Ks, and nine BBs in eight starts before suffering a forearm strain that was supposed to sideline him four-to-six weeks. The Rays transferred him to the 60-day IL, and he has suffered a setback in late June weeks before his potential return. He's now likely to at best return as a reliever or opener in September, meaning he's droppable in all redraft leagues.

230
Jeff Samardzija (SF - SP)
188
286
230.6
44.7
453.0
+223.0

Pitching in San Francisco certainly helps any starter, and while you might not want to use Samardzija on the road, he can be relied on for strong ratios and some Ks in half his starts.

231
Hunter Pence (TEX - LF,RF)
158
218
181.3
26.2
627.0
+396.0

Pence simply surprised many by making the Rangers out of spring training. Hitting .294 with 15 home runs was downright shocking after his career looked finished in 2018. He couldn't outrun Father Time forever, as a groin injury interrupted this storybook comeback tale. The rejuvenated slugger hasn't mustered much power since returning from his second IL stint, but he's still worth rostering in five-outfielder mixed leagues.

232
Mitch Haniger (SEA - CF,RF) IL10
62
178
120.0
58.0
83.0
-149.0

Haniger went on the IL with a ruptured testicle. Although he had tallied 15 home runs and 46 runs in 63 games, he was also batting just .220 with a 28.6% strikeout rate. He was selling out for more power, pulling more fly balls but making less contact in the process. Scheduled to begin a rehab assignment on August 13, he can potentially help investors during the final few weeks.

233
Jason Heyward (CHC - CF,RF)
180
268
212.5
33.2
473.0
+240.0

He'll never meet the immense hype that followed him early in his career, but Heyward is quietly sporting his best wRC+ (113) since 2015. He has also tallied his most home runs (17) since 2011 while swiping six bags. This performance, combined with a strong glove, will keep him in the lineup despite the Cubs acquiring Nicholas Castellanos right before the trade deadline. He has even started to see some time in the leadoff spot, maybe Heyward a valuable addition in any five-outfielder format.

234
Matt Barnes (BOS - RP)
187
246
213.0
25.2
205.0
-29.0

Barnes is no longer the closer with Eovaldi back off the IL, and his ratios won't be ideal, but fantasy owners can bet on another 50+ second half Ks while rostering him as a fallback saves option should Eovaldi hit the IL again.

235
Steven Matz (NYM - SP)
125
307
232.2
64.8
258.0
+23.0

Matz had allowed five runs through three combined starts before ceding eight runs (without recording a single out) at Philadelphia on April 16. His ERA jumped from 1.65 to 4.96. That catastrophic risk comes with the territory for the Mets southpaw, who allowed seven runs in a similarly disastrous turn at Washington last year. Even after a couple of gems against the light-hitting Pirates and Marlins, his 4.49 ERA and 1.40 WHIP aren't particularly appealing. He's a fringe option better saved for streaming in the typical 12-team mixed league.

236
Brendan McKay (TB - 1B,SP) MiLB
179
289
213.8
44.2
807.0
+571.0

The Rays keep shuttling McKay back and forth from Triple-A to the majors. The two-way star batted .273/.394/.582 in Triple-A. More impressively, he has posted a 1.22 ERA and 88 strikeouts in 66.2 minor league innings. Like Shohei Ohtani, he's separated into a hitter and pitcher in Yahoo leagues. Despite collecting 41 strikeouts in 35.2 major league innings, McKay got demoted once more with a 5.55 ERA. He should return soon as a September call-up and makes for a high-upside stash in deeper leagues.

237
Kole Calhoun (LAA - RF)
177
269
214.0
35.2
436.0
+199.0

Yet to reach 20 homers in a season beyond 2015's 26, Calhoun now has 25. His .246 ISO represents career highs, but he's batting .231 due to some freezing cold streaks before and after a sizzling July. He should fully be on the radar in all mixed leagues with five starting outfielders.

238
Blake Treinen (OAK - RP)
103
349
242.0
57.2
62.0
-176.0

Treinen has already allowed nine more walks (30) and more than triple the earned runs (26) than in all of his breakout 2018 (seven). His K% also dropped from an elite 31.8% to 23.1% before going on the IL with a strained rotator cuff. Although he quickly returned, he surrendered Oakland's closer role to the red-hot Liam Hendriks. Treinen has allowed nine runs in 11.2 second-half innings, so it's time to abandon hope of him reclaiming the role and drop him in all leagues.

239
Scott Oberg (COL - RP) IL60
162
210
188.7
20.0
698.0
+459.0

Shortly after winning the closer's job back from Wade Davis, Scott Oberg went on the 60-day IL due to a blood clot in his right arm. That takes him out for the rest of the season, and only the most desperate managers should bother adding Davis or any other Rockies relievers for saves.

240
Mychal Givens (BAL - RP)
161
313
221.0
56.4
255.0
+15.0

Having recorded just eight saves through four months, Givens hasn't helped much as the leading closer in Baltimore's committee. Even those scarce opportunities will vanish if the Orioles trade him. A handful of saves and strikeouts aren't worth the ERA (4.28) hit beyond deep leagues.

241
Ryan Pressly (HOU - RP)
191
267
219.5
29.5
316.0
+75.0

Pressly may not be Houston's closer, but he's still an elite middle reliever worth rostering for strikeouts and ratios. He posted a 1.36 ERA and 0.78 WHIP through the first half while stockpiling 47 strikeouts to just six walks. The 30-year-old wields three superb pitches (fastball, slider, and curveball) that generate helpings of whiffs and ground balls. He went on the IL July 31 with knee soreness but is not expected to miss significant time. Stashing an injured middle reliever is difficult formats, but he's worth it.

242
Griffin Canning (LAA - SP) IL10
128
272
237.2
29.2
746.0
+504.0

Canning had notched a 4.76 ERA and 1.20 WHIP for the Angels before going on the IL with elbow inflammation. He has compiled 86 strikeouts in 79.1 frames with an elite 13.6% swinging-strike rate and 70% opposing contact rate. After stumbling a bit in recent turns the rookie is no longer isn't an essential stash in mixed leagues.

243
Mark Canha (OAK - 1B,LF,CF,RF)
157
274
220.8
46.8
630.0
+387.0

Canha has hit 17 home runs with a 133 wRC+ to little fanfare. His walks are up (14.0%), and the lifelong platoon player is suddenly crushing fellow righties. Despite over-performing his Statcast numbers, the 30-year-old is still a sneaky add in deeper mixed leagues.

244
Spencer Turnbull (DET - SP)
147
374
238.8
83.9
813.0
+569.0

245
Leury Garcia (CWS - 2B,LF,CF,RF)
155
240
195.0
34.9
689.0
+444.0

Garcia has quietly batted .290 with seven homers, 12 steals, and 72 runs atop the White Sox's lineup. Swap a few steals for homers, and he's having a similar season to Jean Segura. The batting average likely won't last given his 3.7% walk rate, but Garcia has certainly helped gamers who grabbed him in deep leagues.

246
Willson Contreras (CHC - C) IL10
135
148
141.5
6.5
122.0
-124.0

A rising star came crashing down when Contreras cratered to .249/.339/.390 with 10 homers in 544 plate appearances. He again hit grounders on over half of his batted balls, but this time it came with fewer hard hits (28.9%) and more pop-ups (10.3%). A terrible second half (.264 wOBA) derailed this season, so it wasn't even a full year of regression. He has pressed reset to start 2019, batting .286/.381/.556 with 18 homers and far more fly balls through the All-Star break. Without too much competition, Contreras re-earned his spot as a top-five catcher before landing on the IL with an arch strain. As expected, he only missed the minimum 10 days, but a hamstring strain sidelined him again August 4. There's no timetable for his return yet.

247
Mike Fiers (OAK - SP)
168
265
223.8
35.2
338.0
+91.0

Another year, another season of Fiers defying the peripherals. A year after posting a 3.56 ERA and 4.75 FIP, he now has a 3.46 ERA and 4.78 FIP. He also has just 102 strikeouts in 153.1 innings, but perhaps this is another Wade Miley situation. The 34-year-old hadn't allowed more than three earned runs in a single start since April 20 until the imposing Astros tagged him for five on August 15.

248
Scooter Gennett (SF - 2B)
175
266
225.3
32.6
123.0
-125.0

Gennett, who has missed all of 2019 after spraining his groin at the end of spring training, returned to the Reds on June 28. He has since batted .163 with no homers, no steals, one run, and a -1 wRC+ in 45 plate appearances. It seems safe to say he isn't 100% yet. This is still someone who batted at least .300 with over 20 homers and 90 RBIs in each of the last two seasons, so he could turn the corner eventually. Yet he's not usable in any starting lineups right now, so shallow-league managers in a roster crunch may have little choice but to cut the cord. A trade to San Francisco's spacious park certainly won't help his cause.

249
Jordan Yamamoto (MIA - SP)
184
370
254.8
67.8
1,040.0
+791.0

An unheralded prospect who jumped straight from Double-A to the big, Yamamoto has surprisingly excelled right off the bat. The 23-year-old righty has recorded a 1.89 ERA in six starts, tallying 34 strikeouts in as many innings. He doesn't throw hard, and an 8.7% SwStr rate won't allow him to maintain those strikeouts. He has also issued two-four walks in each turn, so expect regression once his .190 BABIP regresses.

250
Jesse Winker (CIN - LF,RF)
165
253
201.7
37.4
187.0
-63.0

Perhaps a better DFS than season-long player, Winker is limited due to his inefficiency against lefties. Yet he has still already smacked 15 home runs, exceeding his big league tallies from each of the last two seasons. His OBP is up to .350, so Cincinnati's corner outfielder should at least start making a bigger impact in his starts versus righties. He's more useful in leagues with daily lineup changes.

251
Rick Porcello (BOS - SP)
135
334
236.3
82.5
148.0
-103.0

Porcello may have won a Cy Young but at this point in his career, there is no sense in even streaming him, let alone rostering him.

252
Kevin Kiermaier (TB - CF)
125
183
154.0
29.0
318.0
+66.0

Kiermaier quietly compiled 10 home runs and 17 steals in the first half. What's changed? He's stayed healthy. That's about it. The power and speed combo has always been there, but the Gold Glove outfielder played just 291 games from 2016-2018 combined. While he's a legitimate 20/25 option if he can avoid an IL stint, investors shouldn't have assumed that would happen. A sprained thumb suffered while sliding into first base sideline him, but only for 10 days. Speed is scarce enough to roster him in most leagues even though he has returned in a funk.

253
Dansby Swanson (ATL - SS) IL10
184
262
230.3
29.5
330.0
+77.0

The fantasy community largely gave up on Swanson after hitting .235 with 20 combined home runs in 2017 and 2018. Perhaps the former No. 1 pick isn't a finished product at age 25. He has 17 long balls - already surpassing last season's career high of 14 -- and seven steals with noticeable rises in exit velocity and hard hits. Batting second in the Braves' lineup is also a major boon to his value, as he has 64 runs and 57 RBIs. With a .278 xBA and 20.4% strikeout rate, he could keep improving his .265 batting average as the ultimate post-hype lottery ticket. After going on the IL with a heel injury on July 27, retroactive to July 24, he was initially expected to miss the minimum 10 days. He now is unlikely to come back until September, so managers in shallow mixed leagues could drop him if needing the spot.

254
Pedro Strop (CHC - RP)
179
226
206.7
20.1
226.0
-28.0

Given a clear path to saves with Brandon Morrow on the shelf, Strop went on the IL with a hamstring injury. Bothered by the issue, he had posted a 5.06 ERA following a three-run flare-up against the Marlins. He immediately recorded a save upon returning on June 4, but the Cubs signed Craig Kimbrel the next day. Strop could see some save chances in the next week or two before the free-agent signing is ready.

255
Cavan Biggio (TOR - 2B)
163
238
207.0
32.0
616.0
+361.0

The Blue Jays brought up Biggio, who is now the second son of a Hall of Famer in their infield. Although his arrival was nowhere near as ballyhooed as Vladimir Guerrero Jr., there should be some excitement around a prospect who batted .307/.445/.504 with six home runs, five steals, and more walks than strikeouts in Triple-A. His immediate ceiling isn't as high, but the second baseman has offered six homers, six steals, and a .342 OBP in 48 games despite batting .208. He's worth rostering in deeper mixed leagues, but the poor batting average saps his value in most formats.

256
Julio Teheran (ATL - SP)
199
220
207.0
9.3
238.0
-18.0

Teheran is chugging along once again for the Braves with an ERA below 4.00 and a WHIP below 1.30. He won't strike out a batter per inning and doesn't have many wins yet but with the strong ratios, he is worth owning as a depth piece.

257
Luke Jackson (ATL - RP)
176
312
233.8
49.2

With Arodys Vizcaino out for the season and A.J. Minter briefly optioned to Triple-A, Jackson became the clear closer in Atlanta. That was before the Braves acquired Mark Melancon, Chris Martin, and Shane Greene before the deadline. Greene will take over closing duties, and Jackson isn't necessarily the next-man up if the former Tiger falters. There's no reason to keep him in standard leagues.

258
Bryan Reynolds (PIT - CF)
159
161
160.0
1.0

Reynolds is batting .323 with help from a .397 BABIP bound to fall eventually. Don't write him off entirely, but he still wields a .294 xBA and .359 xwOBA. While the power isn't great, he has also smacked 26 doubles. His true talent is probably more of a .280-.290 hitter who can hit around 20 homers in a full season.

259
Marco Gonzales (SEA - SP)
151
290
209.3
58.9
229.0
-30.0

260
Brett Gardner (NYY - LF,CF) DTD
161
239
209.7
34.7
322.0
+62.0

How many people even noticed Gardner tally 15 homers, eight steals, and 54 runs in the first half? He's higher than Gary Sanchez, Andrew Benintendi, and Austin Meadows on FantasyPros' player rater. Strong contact returns also give him a chance to raise his .246 average closer to his career .260 norm. The 35-year-old has proven more valuable to the Yankees than Clint Frazier because of his batting eye and defense, so playing time is no longer a concern if healthy. He's an underrated contributor who is still available in plenty of leagues. Knee soreness sent him to the IL, but he's not expected to miss much time.

261
Mike Tauchman (NYY - CF,RF)
174
246
210.7
29.4
823.0
+562.0

With all of their stars getting hurt, the Yankees keep churning out unlikely new studs. A Quad-A player whom the Rockies abandoned, Tauchman is hitting .297/.373/.566 with 11 homers and five steals in 62 games. He stuffed the Triple-A stat sheet in the last two seasons, so this upside has always existed before the Yankees unlocked it. After running with the opportunity, Tauchman should stick in the starting lineup and be rostered in all leagues.

262
Kolten Wong (STL - 2B)
162
275
235.0
43.2
480.0
+218.0

Seemingly on the verge of a legitimate breakout, Wong batted .170 in May. Perhaps it was foolish of us to believe one great month over years of unsensational production. Or maybe it was just one bad month. He's turned the corner with 42 hits in the last 43 games and now has eight homers with 14 steals this season. With a secure starting role for the first time in years, the 28-year-old at least still looks like a decent middle infielder capable of going 15/20.

263
David Dahl (COL - LF,CF,RF) IL10
99
235
167.0
68.0
95.0
-168.0

Dahl could easily offer 25 homers and 15 steals with a Coors-inflated batting average if he ever stayed healthy. Following a fast start, however, a lower abdomen injury forced him to the IL. He returned after missing minimal time, but a high ankle sprain suffered in early August is likely to shut him down longer. Try to stash him where possible until receiving a more definitive timetable. Those missing out on his Coors dominance, however, can fill the void by adding his replacement, Raimel Tapia.

264
Zack Britton (NYY - RP)
177
233
213.0
25.5
315.0
+51.0

Not only is Aroldis Chapman ahead of Britton in New York, but they also have Betances and Chad Green roaming around the pen. Chances are that Britton would get the first crack at saves if Aroldis went down, but it's no guarantee.

265
Alex Gordon (KC - LF,CF)
186
286
236.3
39.4
456.0
+191.0

Despite his age, Gordon may be having a career year although he has seen regression over the last month. He may end up with 20 homers and 10 steals, but don't expect the batting average to stay north of .275 all season.

266
Jarrod Dyson (ARI - CF,RF)
140
207
173.5
33.5
632.0
+366.0

Given a regular role in Arizona's lineup, Dyson is among MLB's leaders with 27 steals. A surprising early power spike predictably waned, but his seven homers still set a career-high. Although average has also fallen to .259, the 34-year-old remains a rare source of walks and steady speed worth rostering in any five-outfielder league.

267
Ryan Yarbrough (TB - SP,RP)
142
283
217.3
58.0
334.0
+67.0

268
Reynaldo Lopez (CWS - SP)
171
295
239.3
44.7
284.0
+16.0

This wouldn't be the first time Lopez fooled us all. The righty tossed a 14-strikeout gem on April 28, only to allow six runs in his last turn. He was dropped just about everywhere before allowing four runs with 25 strikeouts in three stellar July outings. The 5.52 ERA still reminds us of his basement downside, but he also twirled a 1.09 ERA last September. Lopez is the ultimate boom-or-bust gamble to add with caution.

269
Seth Lugo (NYM - SP,RP)
196
247
218.7
21.2
454.0
+185.0

Lugo has worked 10 perfect innings during the Mets' second-half hot streak. Sporting a 2.59 ERA and 0.93 WHIP, he's the clear next in line if faltering closer Edwin Diaz pitches his way out of the role. Grab Lugo just in case, as he can help in strikeouts and ratios while garnering SP eligibility.

270
Lourdes Gurriel Jr. (TOR - 2B,SS) IL10
206
230
218.7
9.8
241.0
-29.0

In mid-April the Blue Jays demoted Gurriel, who was hitting .175 with no homers and 12 strikeouts in 44 plate appearances. It's was still a surprising development for a talented youngster who hit .281/.309/.446 as a rookie last season. The wake-up call was apparently heard loud and clear. Upon returning, he homered in three consecutive games and 10 times more in June. Just like that, he's now batting .290/.336/.576 for Toronto. We've seen too low of a floor to trust this ceiling, but he has shown the promise that made him a popular target after strong finish to 2018. Give him a second chance as a power-laden middle infielder.

271
Rich Hill (LAD - SP) IL60
155
389
261.5
89.3
174.0
-97.0

Injuries were always part of the deal for Hill, who missed time early in the season due to an MCL injury. Since returning in late April, he recorded a 2.55 ERA, 61 strikeouts, and 12 walks in 10 starts before landing back on the IL with a forearm injury. The 39-year-old began playing catch in mid-July and is aiming for a September return, but he's likely to come back as a reliever. That news should compel managers to move on in all mixed leagues.

272
Randal Grichuk (TOR - CF,RF)
186
338
248.8
57.6
242.0
-30.0

As always, Grichuk is providing some pop to go with runs and RBIs. There is, of course, a batting average well below .250 to accompany the benefits in the other categories. This makes him a fringe candidate for a roster spot in standard-sized leagues.

273
Carlos Carrasco (CLE - SP) IL60
165
361
255.3
73.4
36.0
-237.0

A month after being sidelined indefinitely with a blood condition, Carrasco revealed that was diagnosed with leukemia. He described the condition as "under control," but his fantasy value is the furthest thing from anyone's mind now. While he still hopes to return this season, nobody should count on him pitching in 2019. He is set to face minor league hitters on August 16, keeping the door open for a possible September return.

274
Robinson Cano (NYM - 2B) IL10
118
380
245.3
107.1
104.0
-170.0

Cano was exceptional in 2018 when he wasn't suspended but apparently, he finally hit the wall towards the end of a player's career. Neither the batting average or power are here nor are the expected to return.

275
Andrew Miller (STL - RP)
183
354
254.5
63.7
214.0
-61.0

While Miller could work his way into the closer mix with Jordan Hicks out, he hasn't looked his old self this season. The lefty has 52 strikeouts in 36.1 innings, but it's come with a 3.47 ERA and 5.04 FIP. Allowing a bunch of walks and home runs is a dangerous combo for anyone. However, he could keep vulturing a couple of saves from Carlos Martinez.

276
Brandon Woodruff (MIL - SP,RP) IL10
195
255
222.7
24.7
276.0
‐

Despite recording a 5.81 ERA through his first five starts, Woodruff has a 3.75 ERA on the season. He sports a 3.10 FIP and 28.3% K rate for the contending Brewers with one of baseball's bests four-seam fastball and sinker. Anyone who added him after his April showers deserves props. Unfortunately, an oblique injury is expected to take him out until mid-September. That makes him droppable in re-draft leagues for managers who can't tuck him away in an IL spot.

277
Jackie Bradley Jr. (BOS - CF,RF)
198
331
250.3
55.0
245.0
-32.0

The worst hitter in baseball in April, Bradley appeared to rebound by batting .315/.419/.573 in June. He's since hit .193 in 39 games. The downs are too frequent and extended to wait on another hot stretch. The outfielder is at best worth riding in 15-team leagues or larger if he happens to heat up again during the closing weeks.

278
Andrelton Simmons (LAA - SS) IL10
171
317
227.7
63.9
221.0
-57.0

Diagnosed with a Grade 3 ankle sprain, Simmons seemed likely to miss at least two months. A quick recovery, however, has allowed him to return in late June. Now he's out with foot soreness and heading for an MRI. While a solid source of batting average, runs, and steals when healthy, he doesn't break the mold anywhere enough to require stashing.

279
Roenis Elias (WSH - RP) IL10
198
251
223.7
21.7
771.0
+492.0

Elias has etched out a 4.50 ERA, 45 strikeouts, and 13 saves in 46 innings as Seattle's closer before getting shipped to Washington. That eliminates his fantasy appeal in just about every format.

280
Blake Parker (PHI - RP)
178
250
224.3
32.8
382.0
+102.0

The Twins have designated Parker for assignment. A closer early in the season, his ERA ballooned to 4.21 with a 5.34 FIP. Drop him in all leagues.

281
Ramon Laureano (OAK - RF) IL10
202
239
224.3
16.0
218.0
-63.0

A popular preseason breakout pick, Laureano stumbled with a 76 wRC+ through April. He has rebounded to even exceed expectations, batting .284/.334/.518 with 21 home runs and 12 steals through July. Only four other players (Christian Yelich, Ronald Acuna Jr., Trevor Story, and Yasiel Puig have at least 20 HRs and 10 SBs. Although still a free-swinger that will leave him vulnerable to more slumps, the 24-year-old looked like the 30/20 threat before going on the IL with a right shin stress reaction. He's expected to miss four weeks, a tough blow with two months remaining. He shined enough to stash in most leagues, but managers needing to make the playoffs with no vacant IL spots have a tough decision.

282
Jose Martinez (STL - 1B,RF) IL10
164
210
187.0
23.0
201.0
-81.0

Initially stuck behind Paul Goldschmidt at first base, injuries to Harrison Bader and Tyler O'Neill gave Martinez a chance to play. After offering instant production, he has slipped to slightly below league-average offense (96 wRC+) due to a .135 ISO. As a result, fantasy gamers probably should have moved on before the Cardinals placed him on the injured list with an AC join sprain in his right shoulder.

283
Yusei Kikuchi (SEA - SP)
152
227
189.5
37.5
163.0
-120.0

Signed by Seattle this winter, Kikuchi hasn't shown much upside to start his MLB career. A 4.78 ERA, 16.7 K%, and 5.30 FIP portray the 27-year-old southpaw as no more than a matchup play rather than a solid mid-rotation piece, but the book isn't closed just yet.

284
Yandy Diaz (TB - 3B) IL10
173
207
190.0
17.0
394.0
+110.0

Those who looked at pictures of Diaz's pecs instead of his launch angle hoped the Rays could unlock his power potential. They weren't disappointed, as the 27-year-old slugged .480 and pelted 14 home runs in 344 plate appearances after mustering nine in 1,099 plate appearances for Cleveland and its Triple-A affiliate over the last two years. He won't have the chance to expand on that career-high tally, as he's out for the rest of the season with a foot fracture.

285
Christian Vazquez (BOS - C)
186
282
228.3
40.0
427.0
+142.0

The Red Sox saw enough in Vazquez to jettison Blake Swihart, and the 28-year-old has rewarded their trust by batting .278/.317/.517 with 18 homers through 102 games. Rises in walks and hard hits give this the look of a legitimate breakthrough; he certainly wouldn't be the first catcher to need a few years before figuring things out at the plate. Consider him a top-12 option worth starting in single-catcher mixed leagues.

286
James McCann (CWS - C)
205
247
230.3
18.2
504.0
+218.0

McCann forced his way into more playing time by batting .316/.371/.502 with nine home runs (and a career-high four steals) at the All-Star break. Given the .408 BABIP, everyone enjoying the strong start should have expected regression. He's batting .207/.261/.354 in the second half. Managers in single-catchers leagues could move on if they're still able to add Will Smith or Cason Kelly.

287
Brian Anderson (MIA - 3B,RF)
191
280
231.0
36.9
325.0
+38.0

Despite a middling start to 2019, Anderson has shattered last year's home run tally (11) with 20 in 113 games. He has also swiped five bags and displayed enough contact skills to raise his .253 average closer to his career .264 clip. While he won't break the mold in any one column, one of Miami's few reliable everyday starters will contribute enough everywhere to quietly deliver a positive return on investment.

288
Michael Pineda (MIN - SP)
224
278
250.0
20.1
329.0
+41.0

Since returning from a bout of knee tendinitis, Pineda has posted a 2.95 ERA in 10 starts. Although typically a maddening option, the 30-year-old righty settled into a steady hand - or at least a valuable source of WHIP - away from Yankee Stadium. That was before going back on the IL with a right triceps strain. There's no timetable yet, but he's likely not someone most managers will feel compelled to stash.

289
Tyler Mahle (CIN - SP) IL10
169
222
195.5
26.5
636.0
+347.0

Mahle is now on the IL and you may not love his 4.93 ERA, but the 106 Ks and terrific underlying metrics make him well worth paying attention to once he returns.

290
Michael Lorenzen (CIN - RP)
174
379
257.0
88.1
512.0
+222.0

Lorenzen has picked up Cincinnati's last two saves over Raisel Iglesias. While he hadn't followed through much on the preseason chatter, David Bell expressed interest in using Iglesias in a high-leverage role. Bell has denied a change in closers, but it's worth grabbing Lorenzen just in case he is at least now part of a committee.

291
Adam Ottavino (NYY - RP)
171
337
243.7
69.3
287.0
-4.0

As expected, Ottavino has been sensational outside of Coors Field. Even with Yankee Stadium being a hitter's haven, Ottavino carries a sub-two ERA with 61 Ks in 43 innings. Don't expect saves in this crowded pen though.

292
Austin Riley (ATL - 3B) IL10
160
363
253.0
83.7
508.0
+216.0

Shortly after the Braves starting giving Riley outfield reps, an injury to Ender Inciarte opened the door to a big league promotion. The third baseman had clobbered 15 homers in 37 Triple-A games before touching them all nine times in his first 18 games. An untenable approach eventually caught up to him, as he's hitting .240/.294/.492 in early August despite batting .307 on June 8. The power is legit, but the sky-high strikeout rate makes him susceptible to alarming batting-average downside. He has also lost playing time on the contending Braves because of these struggles, so he'll need to pick it up again to maintain his spot on mixed-league rosters.

293
Reyes Moronta (SF - RP)
167
234
200.5
33.5
715.0
+422.0

Moronta is likely the future of the Giants' pen, but that doesn't mean he will get saves if and when they deal Will Smith. Tony Watson, Sam Dyson and even Mark Melancon may be given the job instead, but Moranta is worth keeping an eye on.

294
John Means (BAL - P)
181
330
245.0
62.6

Despite opening 2019 in the bullpen, Means emerged as Baltimore's ace (and lone All-Star). He posted a 3.12 ERA in 98 innings before going on the IL with a biceps injury. He's awaiting an MRI to reveal the severity, but managers in 12-team leagues don't need to stash a starter with a 4.47 FIP and 7.16 K/9.

295
Ty Buttrey (LAA - RP)
170
238
204.0
34.0
444.0
+149.0

Buttrey looked like the top candidate for saves when the Angels officially stripped Cody Allen of his closing duties, but Hansel Robles has assumed the closer's role. While Buttrey is still worth rostering in some leagues for his 2.08 ERA and 27.2%, investors should expect more than a save here and there unless Robles implodes.

296
Anibal Sanchez (WSH - SP)
199
266
238.0
28.4
294.0
-2.0

Sanchez has submitted a 2.57 ERA, 46 strikeouts, and 14 walks in 10 starts since returning from a hamstring strain. The veteran sported a 2.82 ERA last season, and he's among MLB leaders in average exit velocity against. While he's currently pitching over his head, he's a solid back-end depth piece and strong matchup play.

297
Yonny Chirinos (TB - SP,RP) IL10
216
276
238.3
26.8
411.0
+114.0

Chirinos piggybacked off the opener early in the season before settling into Tampa Bay's rotation. He posted a 3.62 ERA and 1.06 WHIP at the All-Star break before going down with middle finger inflammation. He's expected to miss at least a month, so there's no reason to stash him in re-draft leagues in hopes of a September return.

298
Corey Dickerson (PHI - LF,DH)
202
209
205.5
3.5
204.0
-94.0

Dickerson, who missed two months with a right posterior shoulder strain, is quietly hitting .312/.358/.573. Getting traded to the Phillies gives him a lineup and ballpark upgrade to keep crushing righties down the stretch. He's a strong option if five-outfielder formats when healthy.

299
Hunter Strickland (WSH - RP)
195
217
206.0
11.0
219.0
-80.0

Oh, how quickly things change. Few drafters wanted Strickland before he saved each of Seattle's two wins in Tokyo. His ADP skyrocketed days before Opening Day, only to see him yield three runs and suffer a Grade 2 strain in his right lat. He finally returned four months later to throw a perfect inning on July 28. Any hope of working his way back into ninth, however, vanished when the Mariners traded him to the Nationals.

300
Alex Wood (CIN - SP)
182
231
206.5
24.5
230.0
-70.0

Wood, initially expected to return from a back injury in April, continued to suffer setbacks that pushed back his timetable. Although he initially looked like an intriguing piece to round out the rotation, most of that appeal came from the potential of logging more innings for the Reds. He returned July 28, so gamers can grab a hurler who owns a career 3.30 ERA.

301
Kevin Gausman (CIN - SP)
200
305
239.3
46.7
209.0
-92.0

Gausman, who began 2019 on the IL with a minor shoulder injury, boasted a 2.87 ERA in 10 starts with the Braves last season. He initially brought those gains into 2019 with the help of an increased splitter usage, but blow-up outings torpedoed his ERA to 6.21 before landing on the IL. He returned to the rotation to post eight strikeouts, no walks, and one run allowed in seven innings. Although Gausman might just crush our spirits again, that turn quickly reminded everyone of his high ceiling when firing on all cylinders. He's worth a speculative add.

302
Ross Stripling (LAD - SP,RP) IL10
209
310
257.8
42.7
192.0
-110.0

While not as terrific as last year, Stripling hasn't disappointed by any measure other than the fact that the Dodgers' insane rotational depth hasn't allowed for enough innings. While he starts, however, Stripling is well worth owning.

303
Matt Carpenter (STL - 1B,2B,3B)
166
254
210.0
44.0
65.0
-238.0

Despite entering 2018 with health woes and batting .155 in April, Carpenter went scorched earth to hit .257/.374/.523 with a career-high 36 homers. Those who bet on a 2019 repeat are running out of time. The third baseman entered the All-Star break batting .216/.325/.381 with 10 homers in 77 games. He went on the IL with illness and back spasms. Shortly after returning, he went back on the shelf with a foot injury and didn't get activated until August 4. MLB's leader in hard-hit rate last year is now in the bottom-30 percentile, and his xSLG has dropped from .546 to .404. We saw his ability to adjust and heat up in a seismic way last year, but it's getting tougher to hold out hope.

304
Pablo Lopez (MIA - SP,RP) IL10
178
321
247.3
58.5
498.0
+194.0

Just as he began to turn a corner, posting a 2.27 ERA in six starts after getting ransacked for 10 runs by the Mets, Lopez landed on the IL with a shoulder injury. A 3.52 FIP, 17.5 K-BB% rate and 48.8% ground-ball rate all pointed to him morphing into a mixed-league mainstay, so consider stashing the Marlins righty now that's rehabbing and near a return in August. He should have a rotation spot waiting for him after Miami traded away Zac Gallen and Trevor Richards.

305
Jeremy Jeffress (MIL - RP)
189
243
216.0
27.0
286.0
-19.0

Jeffress, who started the season sidelined with a shoulder injury, was expected to see some save chances so Josh Hader could slide him back into a more flexible high-leverage role. He has none in 16 outings. His velocity and swinging-strike rate have also dropped, so he's not worth rostering in shallow mixed leagues that don't reward holds.

306
Diego Castillo (TB - RP)
212
351
262.7
62.7
468.0
+162.0

Off to a strong start, Castillo ceded four walks, four hits, and six runs in two outings before going on the IL with right shoulder inflammation. Don't dismiss the 25-year-old righty because of a 3.93 ERA; it was 2.48 prior to those two blow-up outings. He's set to return right after the All-Star break and should factor prominently into Tampa Bay's maddening closer committee with Jose Alvarado sidelined.

307
Martin Perez (MIN - SP,RP)
134
313
223.5
89.5
818.0
+511.0

After moving into Minnesota's rotation in mid-April, Perez posted a 2.01 ERA and 1.05 WHIP in seven starts. He has since fallen hard, now holding a 4.80 ERA and 1.43 WHIP in 122 innings. It's time to abandon the southpaw reclamation project, who has posted a 6.67 ERA and .664 opposing slugging percentage after the All-Star break.

308
Miguel Cabrera (DET - 1B,DH)
232
278
262.5
18.6
152.0
-156.0

It's time to accept that the old Cabrera is never coming back. While hitting .285 with a .344 OBP, he has seven home runs (as many as Tony Kemp and Ronny Rodriguez) and a .101 ISO. He now has 10 home runs in his last 138 games dating back to the start of 2018. The former Triple Crown winner is more of an empty-average depth piece.

309
Gregory Polanco (PIT - RF) IL10
140
320
230.0
90.0
231.0
-78.0

Polanco returned from an offseason shoulder injury to tally six homers and three steals with an 89 wRC+ in 42 games. His strikeouts and pop-ups both increased before he went back on the IL with shoulder inflammation. A 27-year-old who recorded 23 homers and 12 steals with a career-high .353 wOBA last season still has plenty of long-term value. This year, however, he may never work off the rust well enough to derive his usual worth in standard mixed leagues. Polanco likely won't return in July after suffering a setback in his rehab assignment.

310
David Fletcher (LAA - 2B,3B)
204
242
223.0
19.0
591.0
+281.0

Few batters make contact more consistently than Fletcher, a career .294 hitter in the minors who is currently batting .281 with a 9.2% strikeout rate for the Angels. He has flaunted more power than usual with five homers (none since June 15) and gets to lead off ahead of Mike Trout, so the 5'9" infielder is an intriguing deep-league average booster.

311
A.J. Minter (ATL - RP) MiLB
211
235
223.0
12.0
275.0
-36.0

Minter was supposed to be in the heat of the competition for saves in Atlanta, and while that may happen down the road, an injury setback for him has handed the job over to Vizcaino. Unless you play in a deeper league, this should make Minter undraftable, but worth keeping an eye on in free agency.

312
Nathan Eovaldi (BOS - SP)
221
309
251.7
40.6
159.0
-153.0

Eovaldi posted a 6.00 ERA before undergoing surgery to remove loose bodies in his right elbow in April. Out for multiple months, the hard-throwing, but erratic righty was not an essential stash in standard mixed leagues. That, however, was before news of Boston planning to bring him back as its closer. He gave a small taste of what he could accomplish in that role when allowing three hits and one earned run in eight postseason inning. Back from the IL, he stumbled as Brandon Workman took over the role instead. Eovaldi is now scheduled to return to Boston's rotation.

313
Niko Goodrum (DET - 1B,2B,3B,SS,LF,RF) DTD
166
285
225.5
59.5
298.0
-15.0

The batting average hasn't been there with Niko this year, but there is reason for hope and when you add that to the fact that he is a reliable source of both power and speed, he is worthy of keeping an eye on for a potential injury fill-in in the coming weeks.

314
Chris Bassitt (OAK - SP)
183
304
252.3
51.0
888.0
+574.0

315
Jose Alvarado (TB - RP)
192
262
227.0
35.0
166.0
-149.0

Alvarado initially appeared on the verge of becoming this year's Blake Treinen, dominating out of the gate with 16 strikeouts and four saves in 10 scoreless outings. The early monopoly on Tampa Bay's closing gig proved a mirage, and his command abandoned him long before suffering an oblique strain right before the All-Star break. Out for six to eight weeks, there's no use stashing him in any re-draft leagues.

316
Jalen Beeks (TB - RP)
172
283
227.5
55.5
729.0
+413.0

Beeks isn't technically a starting pitcher, but he is racking up the innings and has plenty of Ks to go along with it. More importantly, his ratios are stellar and he'll pick up some wins to go with it all.

317
Shawn Armstrong (BAL - RP)
224
231
227.5
3.5
677.0
+360.0

318
Maikel Franco (PHI - 3B) MiLB
151
390
270.5
119.5
257.0
-61.0

At this point, it almost feels like a running gag to say Franco could one day take a leap akin to Edwin Encarnacion. It seemed like this could be the year, as the 26-year-old third baseman hit .252 with seven homers through April. He got us again. He was batting .231 with 15 home runs before getting surprisingly demoted to Triple-A. It's past time to abandon hope of a breakout and cut him in all formats.

319
Anthony Bass (SEA - RP)
214
307
254.7
38.9

Bass could be in lives for saves after Seattle sent Roenis Elias and Hunter Strickland to Washington. He has gone eight innings without allowing a run or hit. This is still, however, a 31-year-old with a career 4.40 ERA and 16.2% K rate. Only add him if needing saves in a deep league.

320
Mike Foltynewicz (ATL - SP)
180
279
229.5
49.5
112.0
-208.0

Foltynewicz followed a 2018 breakout with a 6.37 ERA and 1.42 WHIP in a dozen starts. After he got shelled for eight runs by the Nationals on June 22, the day after Dallas Keuchel's team debut, the Braves optioned him the 27-year-old righty to Triple-A. He has yielded seven runs in two starts since returning to Atlanta in August, but he has also amassed seven strikeouts in each turn. That's enough reason to at least closely monitor his progress in mixed leagues.

321
Aaron Sanchez (HOU - SP) IL10
195
268
231.5
36.5
328.0
+7.0

Traded from Toronto with a 6.07 ERA, Sanchez threw six no-hit innings in his Astros debut. The AL West leaders appeared to find another reclamation project, but maybe he just eat up two bad opponents (Tigers and Mariners) before getting shelled for six runs (four homers) on the A's. He's a lot more interesting on Houston, and this is a 27-year-old who posted a 3.00 ERA in 2016. It's not fair, however, to assume the Astros immediately transformed him into an ace.

322
Nick Ahmed (ARI - SS)
203
260
231.5
28.5
484.0
+162.0

Quietly enjoying a breakout year, Ahmed is hitting .272/.332/.461 with 16 homers and seven steals. Contact improvements support the higher batting average, and he's only getting better. Long perceived as a defensive-first shortstop, the 29-year-old has a 137 wRC+ with more walks than strikeouts after the All-Star break. He's a tremendous depth piece who should be rostered in more leagues.

323
Jason Kipnis (CLE - 2B,CF,DH)
194
271
232.5
38.5
378.0
+55.0

Following a drowsy start to 2019, Kipnis is hitting .305/.370/.495 after the All-Star break. This has merely brought the veteran back to his pedestrian level of production, so treat this as a hot streak to ride and ditch once he cools off again.

324
Greg Holland (WSH - RP) MiLB
228
237
232.5
4.5
289.0
-35.0

Despite posting a 4.66 ERA last season and struggling to reach 90 mph in spring, Holland opened 2019 as Arizona's closer. Keeping the job and recording 30 saves with an ugly ERA like Brad Boxberger last season seemed like the best-case scenario. That was, however, until he opened 2019 by allowing two hits and no runs over 11 spectacular innings with 15 strikeouts and six saves. He has since fallen on hard times, watching his ERA rise to 3.51 with 21 walks in 33.1 innings. The Diamondbacks are potentially removing the struggling closer from his ninth-inning duties. He can be dropped in shallower mixed leagues, but don't be shocked if he reclaims the role.

325
Dakota Hudson (STL - RP)
224
242
233.0
9.0
370.0
+45.0

326
Trevor Williams (PIT - SP)
168
300
234.0
66.0
292.0
-34.0

327
Yoshihisa Hirano (ARI - RP) IL10
223
246
234.5
11.5
359.0
+32.0

328
Nick Anderson (TB - P)
230
302
258.0
31.5

Miami trading Sergio Romo cleared the ninth innings for Anderson, who has amassed an elite 2.70 FIP and 36.9% K rate behind his 4.04 ERA. That was before he got dealt to the Rays, where he'll at best serve as part of an unpredictable committee.

329
Asher Wojciechowski (BAL - SP,RP)
173
316
262.0
63.4

Could a 30-year-old journeyman on the Orioles swing fantasy leagues? Wojciechowski has looked magnificent in brief work, recording a 3.60 ERA and 37 strikeouts in 30 innings. A no-hit bid that concluded with 10 punchouts against Boston surely captured everyone's attention. If not, take a gander at his 16.3% swinging-strike rate. This success is highly unlikely considering he posted a 6.50 ERA when last pitching in the majors two years ago, but he's shown enough to warrant a dice roll off the waiver wire.

330
Stephen Piscotty (OAK - RF) DTD
219
252
235.5
16.5
154.0
-176.0

Piscotty has taken a step down from his bounce-back 2018, hitting .242.306/.391with nine homers in 76 games. A knee injury kept him out of action through July despite an MRI showing no structural damage. Even when healthy, he may just be a boring compile for five-outfielder leagues with RBI upside as Oakland's No. 5 hitter. There's no urgency to grab him in shallower mixed leagues, but let's remember that he mashed 20 home runs over the final two months last season.

331
Buster Posey (SF - C,1B)
212
260
236.0
24.0
127.0
-204.0

Posey's power is going the path of Joe Mauer. His home runs over the past five seasons: 22, 19, 14, 12, 5. A hip injury limited him to his fewest games (105) since 2011 last season, and he set a personal worst in slugging (.382) while matching a career-low .284 batting average. He has tallied just six long balls in 86 games, missing time with a right hamstring strain and the second concussion of his career. The former MVP's plate approach hasn't decayed enough for his .261 average to stay so low, but an ageing Posey is coasting on name value.

332
Luis Severino (NYY - SP) IL60
224
360
288.5
54.9
68.0
-264.0

Already sidelined through April with a shoulder injury, Severino also suffered a Grade 2 lat strain. He suffered yet another setback after throwing off the mound and is now not expected back until late August at the earliest. He's preparing to return as a reliever, so it's understandable to drop him if not holstering an available IL spot.

333
Kyle Seager (SEA - 3B)
239
241
240.0
1.0
270.0
-63.0

Seager, who started 2019 on the 60-day IL following offseason hand surgery, returned on May 25. He hadn't done much to merit excitement before hitting three homers on August 13. He now has six long balls during an ongoing 11-game hitting streak. Prior to last year's downfall, Corey's Brother had offered 25-30 homers in four consecutive seasons. There could still be some more power to squeeze out of his bat, particularly in deeper leagues.

334
Shawn Kelley (TEX - RP)
241
366
282.7
58.9
864.0
+530.0

Perceived as a seat-filler until Jose Leclerc reclaimed his job, Kelley has compiled 11 saves with a 3.00 ERA, 32 strikeouts, and five walks in 33 innings. He's far too prone to the long ball for a closer pitching in Arlington, so expect his ERA to rise. Just as he built up a little bit of a leash in the final frame, the 35-year-old went on the IL with sore biceps. He hopes to avoid a lengthy absence, but this gives Leclerc a chance to run away with the ninth-inning role.

335
Jake Arrieta (PHI - SP)
178
316
247.0
69.0
191.0
-144.0

Arrieta attempted to pitch with bone spurs in his right elbow, and the results weren't pretty. After allowing five runs at San Francisco on August 11, he is now likely to undergo the season-ending procedure.

336
Todd Frazier (NYM - 3B)
178
306
242.0
64.0
494.0
+158.0

Frazier has had a bit of a resurgence this season, and while it hasn't amounted to a ton, there is a place on a fantasy roster for a guy with 25 homer power and a mediocre batting average which is what he appears to offer again.

337
Brandon Belt (SF - 1B,LF)
253
282
264.3
12.7
331.0
-6.0

Belt has given fantasy owners reason to be disappointed for years now. Although he is never awful, it may finally be time to give up and cut him loose. There are plenty of other projects on the waivers with more fantasy upside like Bobby Bradley.

338
Brandon Dixon (DET - 1B,RF)
192
343
267.5
75.5

After hitting .178 with the Reds last year, Dixon is batting .263 with 14 home runs in 83 games for the Tigers. A 5.5% walk and 30.6% strikeout rate make him an easy bust candidate, but he's also hitting the ball with authority when making contact. While the odds are on him regressing, the Statcast data (.329 xwOBA) isn't so pessimistic. With an everyday job in tow, he's at least worth rostering in deep leagues for steady numbers.

339
Trevor Richards (TB - SP)
193
314
253.5
60.5
357.0
+18.0

Richards carried a 4.42 ERA with 4 wins last year and formerly played independent baseball after going undrafted. It helps, however, that he has the best changeup in baseball. Richards' changeup is Trevor Hoffman-esque. It carried a 41.2% whiff rate with a .214 xWOBA. It certainly helped his performance when he adjusted by throwing it 38% of the time instead of 23% of the time at the start of the season. In those closing months, hitters were so focused on his filthy change-up that his slider suddenly became even more deadly than the changeup. With two of the most useful pitches in baseball, Richards could breakout this year in Miami much like Jake Peavy did in in 2004 after a rough start to his career.

340
Carson Kelly (ARI - C)
236
262
249.0
13.0
562.0
+222.0

Kelly has hit .283/.381/.584 with 14 home runs from May 1 onward. A well-regarded prospect is no longer blocked from playing time in Arizona, so he's worth a using even in single-catcher leagues. The 24-year-old has worked his way into a top-12 catcher.

341
Zach Davies (MIL - SP)
198
301
249.5
51.5
646.0
+305.0

Davies still has an ERA below 3.00, but his WHIP is not all that impressive and he strikes out fewer hitters than just about every pitcher in the league so while he isn't the worst use of a roster spot, his upside is limited.

342
Jesus Luzardo (OAK - SP) MiLB
197
326
261.5
64.5
259.0
-83.0

Luzardo is back on the IL for the A's and it now seems likely that he won't throw a ball again this season. If the A's decide to be aggressive, however, Luzardo has the stuff to surge onto the scene in September.

343
Brad Peacock (HOU - RP,SP)
244
260
252.0
8.0
247.0
-96.0

Since allowing seven runs to the forceful Twins on May 2, Peacock posted a 2.01 ERA in seven starts. He then ceded 16 runs in the last four outings before going on the IL with shoulder discomfort. Regression from his dominant May seemed likely, as a subpar 8.8% swinging-strike rate doesn't support his 89 punchouts in 85 innings. Also, apparently no pitcher is immune to gopheritis in 2019. He may not return to the rotation after the Astros acquire Zack Greinke and Aaron Sanchez, who tossed six no-hit innings in his team debut.

344
Mike Yastrzemski (SF - OF)
248
257
252.5
4.5

345
Teoscar Hernandez (TOR - LF,RF)
244
300
271.0
22.9
375.0
+30.0

346
Adam Jones (ARI - CF,DH)
218
291
254.5
36.5
312.0
-34.0

Steven Souza's season-ending knee surgery cleared up a starting spot for Jones, who has responded with 13 home runs in 110 games. The last one, however, came on June 15. At least he's durable, averaging 151 games played over the past nine seasons. He's a boring depth piece who can still compile solid numbers in deeper leagues.

347
Anthony Santander (BAL - LF,RF)
206
326
266.0
60.0

348
Jordan Lyles (MIL - SP,RP)
207
318
279.7
51.4
851.0
+503.0

After spending the last few years as a subpar reliever, the unlikely breakout star posted a 3.64 ERA and 24.9% K rate in 12 starts before going on the IL with a hamstring injury. Shortly after returning, he's relinquished seven runs to the Cubs in consecutive starts. Suddenly he's underperforming his 4.44 FIP rather than the other way around. If not dropped when getting injured, he's likely on the waiver wire now. Keep tabs on his progress from a distance.

349
Jose Urquidy (HOU - P) MiLB
208
394
301.0
93.0

350
Yoan Lopez (ARI - RP)
212
369
290.5
78.5
838.0
+488.0

351
Eric Thames (MIL - 1B,LF,RF)
257
301
274.0
19.3
398.0
+47.0

Thames took back the large end of a platoon after batting .333 with six homers in a sensational June. He has since, however, batted .193 with three long balls in 30 games. The Brewers traded Jesus Aguilar, but Travis Shaw and Ryan Braun could instead challenge for playing time at first base. Thames is droppable in all mixed leagues until he gets hot again.

352
Tanner Roark (OAK - SP)
240
317
279.0
31.4
346.0
-6.0

Roark is quietly having a solid season amid a pitching apocalypse, posting a 4.24 ERA and 108 strikeouts in 110.1 innings. A middling 8.3% swinging-strike rate and 8.1% HR/FB doesn't point to much long-term sustainability, but he's a solid depth piece in larger leagues and an interesting matchup play when cruising. Moving from Cincinnati to Oakland also gives him a better home park for the final two months.

353
Eric Lauer (SD - SP)
219
319
269.0
50.0
421.0
+68.0

Lauer has had some dreadful outings in Coors this year, but other than that, he has consistently been producing strong performances. You can use him in the vast majority of his starts as a SP5.

354
Jay Bruce (PHI - 1B,RF) IL10
222
324
273.0
51.0
317.0
-37.0

While Bruce didn't hit for any contact (.214) in Seattle, he scorched 14 long balls and slugged .530 before getting shipped to Philadelphia. This is a slugger who belted at least 25 homers in seven of the last nine seasons and 36 in 2017 before a down 2018, so it's not too shocking in this environment that he already had 24 at the break. Although initially perceived as a platoon bat, the 32-year-old was receiving regular playing time with Odubel Herrera and Andrew McCutchen out for the season. That was before going on the IL with a right oblique strain to start the second half. He returns to find Corey Dickerson in the outfield, making regular reps less certain for the deep-league slugger.

355
Kevin Pillar (SF - CF)
229
298
263.5
34.5
314.0
-41.0

The Blue Jays sent Pillar to the Giants, who opened 2019 with Steven Duggar as their starting center fielder. After producing 31 homers and 29 steals over the past two seasons, Pillar could pair another sneaky 15/15 campaign with a higher runs tally atop San Francisco's lineup. He's an underrated depth option in larger leagues who's played better since the start of June following a dreadful start.

356
Julio Urias (LAD - SP) SUS
240
392
306.3
63.5
266.0
-90.0

When on the mound, Urias is about as good as it gets for a youngster with an ERA sitting at 2.25 and a WHIP below 1.00. The issue, of course, is that he only throws a handful of innings at most in a given week. There is still use for that, but not much more than someone like Ryan Pressley.

357
Alex Verdugo (LAD - LF,CF) IL10
235
294
264.5
29.5
352.0
-5.0

Not guaranteed playing time entering 2019, Verdugo is batting .299/.341/.475 with 12 home runs and four steals through 104 games. Only a dozen qualified hitters have a lower strikeout rate than his 13.0%, and the 23-year-old rookie has hit lefties just as well as righties. He should hold down his job in a loaded Dodgers lineup and remain a valuable source of batting average, which will cause some runs and RBIs to follow. There's not immense power or speed upside, but he's a strong option in any league with five starting outfielders.

358
Eric Sogard (TB - 2B,SS)
259
273
266.0
7.0

Sogard has been a pleasant surprise this year with a batting average near 300 and both some power and speed. It's a risk to rely on that continuing, but there is more hope than many other options on your waiver wire in the middle infield.

359
Francisco Mejia (SD - C,DH)
230
308
269.0
39.0
223.0
-136.0

After another slow start, Mejia is finally delivering on the immense hype by batting .356 after the All-Star break. He's 15-for-29 in July, which should solidify regular reps down the stretch for the 23-year-old catcher. This is why everyone was so excited for an uber prospect with a front-line hitting tool behind the plate. He's worth adding and starting in single-catcher leagues while hot.

360
Luis Urias (SD - 2B)
254
281
267.5
13.5
389.0
+29.0

Opening 2019 in Triple-A after the Padres surprisingly gave his spot to uber-prospect Fernando Tatis Jr, Urias quickly made his way back to the majors, only to get demoted after collecting two hits and 11 strikeouts in 29 plate appearances. He since went on a tear back in the minors, belting a career-high 17 home runs with a .414 wOBA. The 22-year-rejoined San Diego on July 20, but initially struggled despite drawing more walks than strikeouts. Looking way sharper in August than July, he should hold down regular playing time with Fernando Tatis Jr. out for the season.

361
Giovanny Gallegos (STL - RP)
237
346
291.5
54.5

362
Nate Lowe (TB - 1B) MiLB
244
311
277.5
33.5
595.0
+233.0

The Rays don't seem to like Lowe very much. Even though the rookie was batting .294/.365/.510 in 115 plate appearances through July, they demoted him (again) after acquiring Jesus Aguilar. Lowe even hit well against lefties in limited opportunities, but Tampa Bay never let him get comfortable in the majors. Drop him in shallow mixed leagues, but don't be surprised if he gets another chance and runs with it.

363
Dexter Fowler (STL - RF)
245
345
295.0
50.0
485.0
+122.0

After dealing with a foot injury and depression during a down 2018, Fowler has looked closer to his old self with a .342 OBP. The veteran cooled off in May and June, but he is playing and hitting high in the lineup with Jose Martinez hurt and Harrison Bader optioned in Triple-A. He's a valuable depth piece in deep leagues, especially OBP formats.

364
CC Sabathia (NYY - SP)
247
324
285.5
38.5
355.0
-9.0

365
Cal Quantrill (SD - SP)
264
288
276.0
12.0

366
Colin Moran (PIT - 1B,3B)
249
373
311.0
62.0
575.0
+209.0

Moran is still batting near .300 heading into the all-star break and although he doesn't offer a ton in the power department, finishing with 18 homers and 80 RBIs would be a welcome line to any fantasy owner.

367
Jorge Alfaro (MIA - C)
261
293
277.0
16.0
263.0
-104.0

Despite still possessing abhorrent contact rates, the 25-year-old continues to maintain a decent average (.258) and pop (11 HRs) behind the plate. As witnessed early in the second half, this approach leaves him vulnerable to prolonged slumps. Yet he pummels the balls he reaches enough to make a serviceable op-15 catcher to ride during his hot streaks.

368
Amir Garrett (CIN - RP)
251
391
321.0
70.0
609.0
+241.0

369
Josh Reddick (HOU - LF,RF)
252
371
311.5
59.5
385.0
+16.0

Reddick continues to play every day for the Astros despite Kyle Tucker waiting around in the minors. Reddick isn't bad with a .291 average and decent power, but that may not be enough to hold off the kid in the second-half of the year.

370
Albert Pujols (LAA - 1B,DH)
255
385
320.0
65.0
362.0
-8.0

371
Freddy Galvis (CIN - SS)
264
347
305.5
41.5
614.0
+243.0

Galis has performed admirably thus far with a 25 homer pace to go with a solid batting average and plenty of RBIs and runs. Even if he takes a sizeable step back, fantasy owners would still have someone they can rely on.

372
Jurickson Profar (OAK - 1B,2B,3B,SS)
265
362
313.5
48.5
140.0
-232.0

It took a bit longer than expected, but Profar finally emerged as a strong major leaguer by batting .254/.335/.458 with 20 homers and 10 steals in 2018. Perhaps the Rangers knew what they were doing when moving him to the A's. He's batting .205/.268/.382. He has at least maintained some power and speed with 15 homers and seven steals. Batting .174 over the last 30 days, he can only be rostered in the deepest of leagues despite his multi-position eligibility.

373
Alex Dickerson (SF - LF,RF)
266
323
294.5
28.5

After missing all of the previous two seasons due to injuries, Dickerson has returned to bat a resounding .352/.400/.670 for the Giants. A healthy hard-hit rate and .400 xwOBA support the breakout from an outfielder who showed promise when last healthy. The way he's crushing righties, the heavy part of a platoon is enough to make him relevant in deeper mixed leagues.

374
Asdrubal Cabrera (WSH - 2B,3B,SS)
267
367
317.0
50.0
199.0
-175.0

A boring but effectively above-average hitter for years, Cabrera was batting .235 with an 81 wRC+ before the Rangers designated him for assignment. This puts the starting third baseman at risk of going somewhere as bench depth, so he's only rosterable in deep leagues.

375
Marwin Gonzalez (MIN - 1B,2B,SS,LF)
267
325
296.0
29.0
232.0
-143.0

376
Anthony DeSclafani (CIN - SP)
279
297
288.0
9.0
445.0
+69.0

377
Chase Anderson (MIL - SP)
275
388
331.5
56.5
383.0
+6.0

378
Starlin Castro (MIA - 2B)
276
329
302.5
26.5
350.0
-28.0

Castro is playing every game for Miami, but that is quite literally all you can say on the pro side of his performance. He doesn't offer power anymore and his batting average will continue to hover around .250 for the remainder of the season.

379
Sergio Romo (MIN - SP,RP)
277
335
306.0
29.0
399.0
+20.0

The Marlins traded Romo to the Twins, which likely removes him from the ninth inning. At best, he'll share save chances with the superior southpaw Taylor Rogers if the Twins don't acquire another reliever. He was mostly an empty source of saves given the drop in strikeouts (33 in 37.2 IP), so managers can drop Romo if he doesn't close early into his Twins tenure.

380
Jakob Junis (KC - SP)
281
339
310.0
29.0
319.0
-61.0

381
Sam Dyson (MIN - RP)
285
357
321.0
36.0
796.0
+415.0

Traded from San Francisco to Minnesota, Dyson got the save opportunity during his first game with the Twins. He squandered a 4-1 lead without recording an out. Still sporting a 3.00 ERA, he could operate in a ninth-inning committee with Taylor Rogers. Yet he'll have to make amends for a poor first impression, and the Twins also scooped up Sergio Romo.

382
Brad Keller (KC - SP,RP)
294
303
298.5
4.5
361.0
-21.0

383
Tyler Beede (SF - SP)
295
355
325.0
30.0
925.0
+542.0

An afterthought struggling to stick in San Francisco's rotation, Beede has suddenly posted a 1.66 ERA, 16 strikeouts, and one walk over his last three starts. This isn't a random hot streak, as he has introduced a slider to immediate results. This stretch is intriguing enough to add him in most leagues, or at least utilize him as a streamer when starting at home.

384
Vince Velasquez (PHI - SP)
298
344
321.0
23.0
386.0
+2.0

Velasquez is back in the rotation, and while many games will be a total trainwreck, he does have some strikeout upside and posts solid streaming performances every so often.

385
Drew Smyly (PHI - SP)
310
386
348.0
38.0
467.0
+82.0

386
Adam Wainwright (STL - SP)
311
384
347.5
36.5
429.0
+43.0

Wainwright has posted enough solid games, particularly at home that he can be used in several streaming matchups the rest of the season.
Go Premium For FREE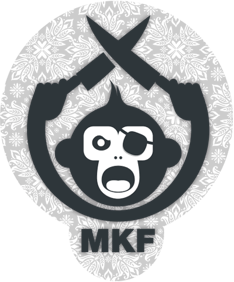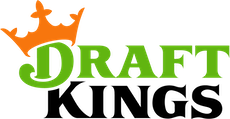 Deposit $10 at any of our DFS partner sites and get a FREE 6 Month HOF Subscription!