Oklahoma City Thunder
Western Northwest
---
Patrick Patterson has decided to mount up with the Clippers on a one-year, $2.3 million deal. The move comes after the Oklahoma City Thunder bought out Patterson's contract earlier this month, allowing him to become a free agent. (Source: Adrian Wojnarowski on Twitter)
Fantasy Impact: This is a solid move for the Clips as they sign a productive veteran to add to their already deep front court. Patterson is coming off an underwhelming two years in OKC, where he only averaged 3.6 points in 13.7 minutes played per game last season. He'll be fighting for meaningful minutes in Los Angeles as well but a move to the championship contending Clips could help revitalize his career. He won't hold any fantasy value, however.
Category: Transactions
---
Russell Westbrook has been traded to the Houston Rockets in exchange for Chris Paul, first round picks in 2024, 2026, and pick swaps in 2021, and 2025. (Source: Adrian Wojnarowski on Twitter)
Fantasy Impact: Russell Westbrook has reunited with James Harden to form quite the dynamic duo in Houston. With the Thunder entering a rebuilding phase, they decided to move on from Westbrook and his enormous contract, which includes a $46.7 million player option in 2022-2023. His fantasy value will take a small hit, due to the fact he is sharing the ball now with James Harden. Westbrook averaged 22.9 points, 11.1 rebounds, 10.7 assists, and 1.9 steals in 73 games for Thunder last season.
Category: Transactions
---
The Oklahoma City Thunder have traded Jerami Grant to the Denver Nuggets in return for a first-round pick in 2020. (Source: Adrian Wojnarowski on Twitter)
Fantasy Impact: The Thunder continue their firesale, and one has to wonder if their MVP point guard is the next one to be dealt. Regardless, the Nuggets are receiving a versatile stretch-forward who scored a career-high 13.2 PPG and hit 39.2% of his three-point attempts. Grant may not crack the starting lineup in the Mile High City just yet, but the 24-year-old joins a young core ready to take another step in the playoffs.
Category: Transactions
---
The Los Angeles Clippers have received 2019 NBA MVP candidate Paul George from the Oklahoma City Thunder. The Thunder will receive Shai Gilgeous-Alexander, Danilo Galllinari and a record-setting number of draft choices. (Source: Adrian Wojnarkowski on Twitter)
Fantasy Impact: George has been Kawhi Leonard's preferred running mate all along. Leonard gave the Clippers time to acquire the two-way star and now this seemingly means Leonard is on his way to Los Angeles, as a Clipper.
Category: Transactions
---
Steven Adams has been made available for trade per Jake Fischer of Sports Illustrated. (Source: Jake Fischer on Twitter)
Fantasy Impact: The Thunder are looking to avoid paying the luxury tax, and Adams, Dennis Schroder, and Andre Roberson have all been put on the trading block. The No. 21 pick is also in play as a trade chip for Oklahoma City. Adams has played his entire six-year career for the Thunder, where he's been known for his tenacious defense and offensive rebounding. He came into his own over the last two seasons, averaging 13.8 points and 9.3 rebounds per game.
Category: Rumors
---
Dennis Schroder dropped 21 points (8-for-15 FG, 1-for-3 3PT) on the Timberwolves on Sunday, along with two rebounds, one assist and one steal, over 32 minutes.
Fantasy Impact: Despite the 21 points, Schroder's overall fantasy total was limited by his lack of production elsewhere. He has played an average of 30.7 minutes so far in April, so the minutes are there, but the output isn't quite enough to make him a worthwhile daily play.
Category: Game Recaps
---
Nerlens Noel (quad) will not play for OKC when they take on the Heat. (Source: Royce Young on Twitter)
Fantasy Impact: Noel was a late scratch for this one and Markieff Morris will likely benefit the most from his absence. This news doesn't have much fantasy impact however.
Category: Injury Updates
---
Terrance Ferguson put in six points, one rebound, one block and one steal in 21 minutes of game action on Thursday.
Fantasy Impact: Ferguson continues to start but has become an irrelevant or nonexistent part of OKC's most potent lineups. Leave him on the wire.
Category: Game Recaps
---
Abdel Nader put in 15 points, two boards, two steals and one dime in 23 minutes of game action on Sunday.
Fantasy Impact: Nader has seen some more minutes with Paul George still sidelined but MVPG will be back soon enough and at that time, Nader will go back to irrelevance. His 3-for-6 mark from deep on Sunday could have been a fluke anyhow.
Category: Game Recaps
---
Raymond Felton scored a season-high 15 points (6-for-10 FG, 3-for-5 3PT) against the Blazers on Monday, adding one rebound, one assist and two steals over 21 minutes.
Fantasy Impact: Appearing in his first game of the year, Felton filled in well for Dennis Schroder (personal). If Schroder is out again on Thursday, Felton will enter the conversation for a bargain-bin DFS option.
Category: Game Recaps
---
Andre Roberson is still not close to returning to the starting lineup, according to reports. Robertson has yet to play in a game this season after offseason knee surgery. (Source: Brett Dawson on Twitter)
Fantasy Impact: Roberson is an integral part of the OKC Thunder's chances in the playoffs as the team is lacking a two guard as Dennis Schroder is filling in. Terrence Ferguson would move back to the second unit when Roberson returns. Leave Roberson on the wire.
Category: Injury Updates
---
Go Premium For FREE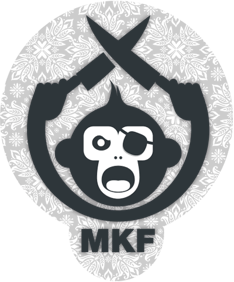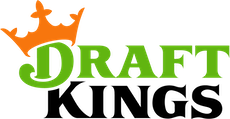 Deposit $10 at any of our DFS partner sites and get a FREE 6 Month HOF Subscription!