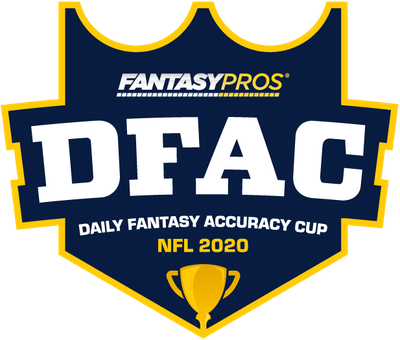 Daily Fantasy Accuracy
Who is the most accurate salary cap expert?
The Daily Fantasy Leaderboard is based on Total Fantasy Points scored over 16 weeks (lowest score dropped) of the NFL season. Each expert submitted one optimal salary cap lineup each week. Experts were ranked based on the sum of the fantasy points scored by their lineups. The lowest weekly score for each expert is dropped from the season total. This salary cap competition was played on DraftKings.